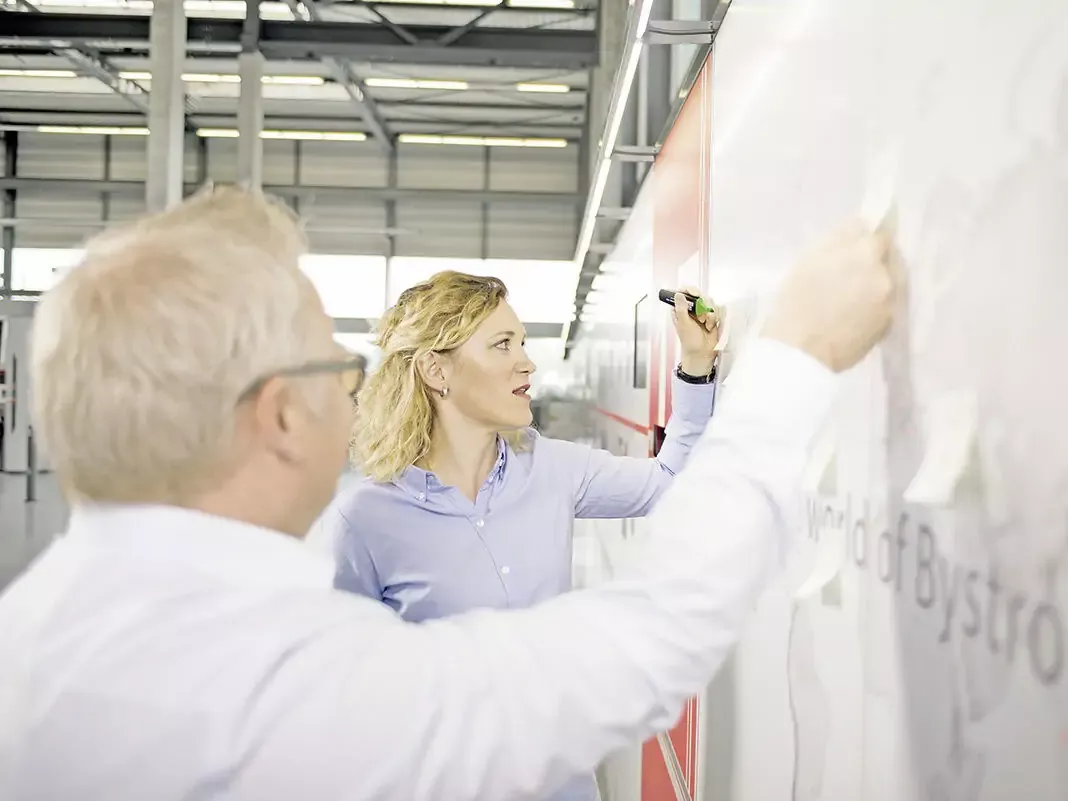 Your career at Bystronic Inc.
Be at the forefront of World-Class Technology - Join our team
Bystronic is committed to achieving customer satisfaction by delivering quality products and services that meet or exceed our customer's expectations. In order to accomplish this mission, we need you, a qualified professional, to become a member of our dedicated Bystronic team.
As in our business relationships, we believe in true partnerships and that approach extends to our employees. Each member of the Bystronic team is dedicated, knowledgeable and driven for success. We are fast-paced and provide a supportive environment that promotes commitment and openness towards new ideas. Our rapid growth demands we continuously seek great talent. We welcome talented people in all areas of our company and encourage candidates who meet the specifications of the following positions. Bystronic is the right "choice" for individuals who are positive, results-driven, and take pride in their ability to support our customers.
If you are committed to making a significant difference and you would like to be considered for a future employment opportunity at Bystronic, tell us a bit about yourself and email your resume to
Bystronic Inc. Recruitment.
Benefits
At Bystronic Inc., we believe it is the people that make our company a success through their insight, expertise, ideas, and customer commitment.

We know that every employee and their family is unique. Each has different needs when it comes to benefits that fit their lifestyle. That is why we provide a comprehensive suite of benefits to support and promote health and financial security for you and your family. Bystronic provides Basic Life/AD&D, Short-Term Disability, and Long-Term Disability at no cost to you. In addition, employees can choose from a rich menu of benefits including Medical, Dental, Vision, Flexible Spending Accounts, Voluntary Life & AD&D, and 401(k) with a generous employer match.

We also provide competitive time off policies, employee recognition programs, and education reimbursement.

We are proud to offer our employees a competitive benefits program that provides choices to help protect the health and well-being of you and your family.