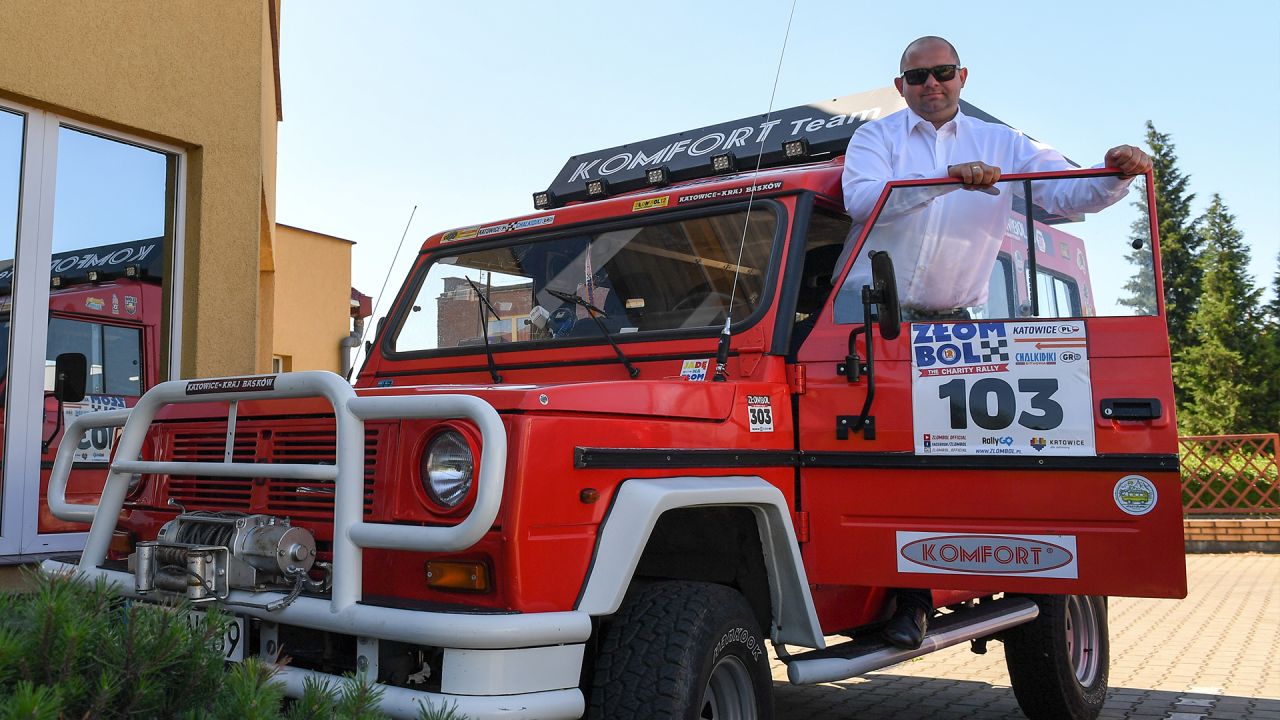 For over 16 years Komfort has been cutting on Bystronic
It's the small parts that make the big picture work: The Polish equipment manufacturer Komfort specializes in components for agricultural machinery. The family-owned company supplies almost all internationally renowned manufacturers. Behind its success lies continuous modernization and holistic software networking based on BySoft from Bystronic.
Immersed in conversation and as familiar as old friends, the two men walk down the long corridors on this hot August day. One of them: Jan Kubacki, the founder of Komfort, a medium-sized metalworking company based in Budzyń, Poland. The other: the Bystronic salesman Krzysztof Tomaszewski. The setting: Komfort's new factory hall.
The two men lean over touch screens, peek through glass panes into the interior of the machines, and talk shop. Behind the tinted safety screens, brake discs for tractors are being cut.
The BySprint Fiber is the largest laser cutting system purchased by the Polish company. "Now we can even handle sheets of up to 6.5 meters in length," says Jan Kubacki. Whether stainless steel, carbon steel, aluminum, brass, or bronze – the powerful fiber laser cuts a wide variety of metals in a range of thicknesses into the desired shape. The programs for new orders are written by Jan Kubacki's specialists using the intelligent BySoft software that saves them a great deal of work.
A new era
At the end of their tour, Jan Kubacki and Krzysztof Tomaszewski stop in front of the BySprint 3015. Their faces express a kind of founders' pride. The CO₂ laser cutting system, which is capable of processing metal sheets with a length of up to three meters, was the first machine that the Polish OEM purchased from Bystronic. That was more than 16 years ago, and today the laser is still usually in operation seven days a week.
"The machine has already clocked up more than 114,000 operating hours, and is still running perfectly," Krzysztof Tomaszewski emphasizes. It was he who supported the company's managing director with extensive advice from the very beginning and ultimately convinced him of the many benefits of a customized automation solution. Of course, it also took a certain measure of entrepreneurial courage, because an investment of a few hundred thousand euro must be well considered. "It was absolutely the right choice," says Jan Kubacki. The laser cutting system ushered in a new era for his company.
The BySprint 3015 replaced five conventional hydraulic machines. Where previously five people were required, one operator is now sufficient – and he can even monitor the processes of several machines at once. A few taps on the touch screen are all it takes to launch the software for the next job. In contrast to the machines it replaced, there is no need for manual reworking. The end product – at Komfort, these are mainly brake and clutch disks for agricultural machinery – is perfect at the first attempt.
Read the full story in our Bystronic World magazine 3.20.