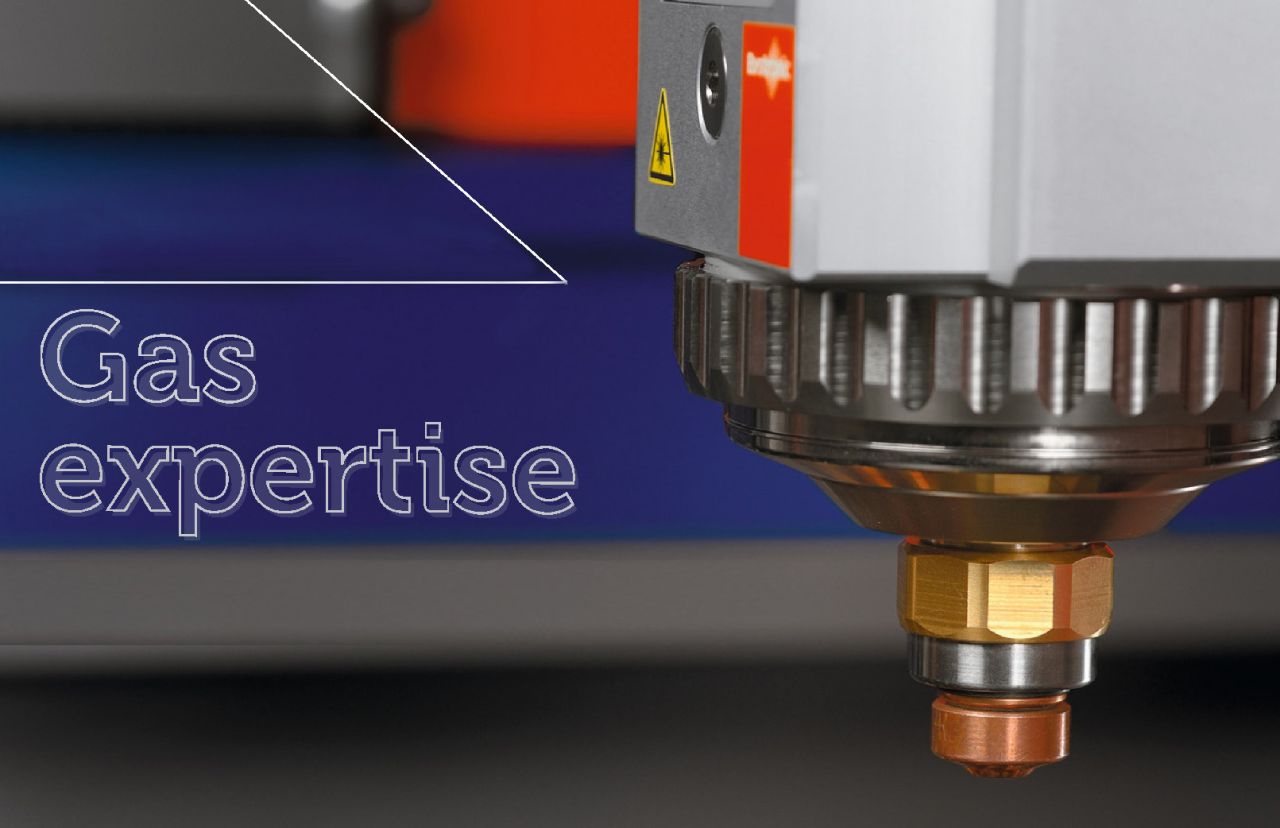 Gas expertise
A Q&A with industry experts unveils detailed advice on using assist gases.
A Q&A with industry experts unveils detailed advice on using assist gases.
by Robert Farrell, President, Farrell MarCom Services LLC
Choosing the right assist gas is critical in optimizing any laser investment, but for many fabricators, gas selection isn't always clear and can get expensive. We've all heard that mixing gases can help control costs while delivering clean cuts at faster rates, but there are still questions that need to be answered. A leading laser equipment OEM, Bystronic Inc., has been researching gas mixtures to optimize cutting, and to learn more, Shop Floor Lasers sat down with Bystronic's Solutions Center expert, Nikki Amico, and Adam McCullough, vice president of sales for The Equipment Hub, a new and used fabrication machinery dealer that represents a variety of brands, including Bystronic. Amico uses her 18 years of manufacturing industry experience to help fabricators maximize cutting machine performance and meet productivity targets. McCullough has 20 years of sheet metal fabrication and engineering experience. Today, he works with fabricators to advance productivity within the unique requirements and budget framework of each.Before we talk about assist gases, what would you say is the biggest challenge facing fiber laser users today?Amico: I believe the biggest challenge is understanding fiber laser technology. It doesn't make sense to invest in a fiber laser and not learn as much as you can about the technology to be able to leverage the machine's full capabilities. For one thing, you have to understand the speed increases you're going to get.McCullough: After fiber lasers flooded the market, a greater need for flexible automation emerged. That demand was filled with automated material handling systems capable of changing sheets in under a minute while handling multiple skids of material. Bystronic's ByTrans Extended is an example of this. Today, cutting speed and edge quality are once again on the minds of many fabricators I work with, especially when processing thicker materials and nonferrous metals.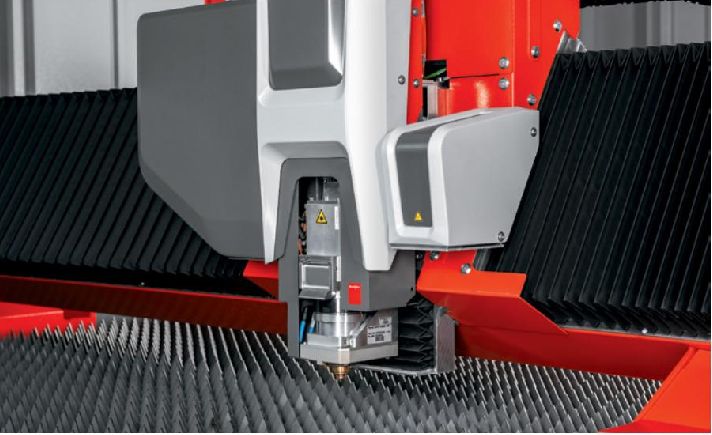 In addition to learning about fiber technology and its benefits, what should new users understand about the best gases for fiber laser cutting?Amico:  The answer depends on several variables, primarily the material being cut and any secondary operations those parts require. For example, if you cut 80 percent stainless steel, nitrogen is preferable for its ability to maintain the cosmetics of the parts. If the customer is cutting 80 percent aluminum, however, high-pressure or compressed shop air is a better choice. Shop air, the air we breathe, is a combination of about 78 percent nitrogen and 21 percent oxygen, which allows for faster and cleaner cutting.  McCullough: When processing metal with a fiber laser, you lose the cutting speed gains when using oxygen. When oxygen cutting, the laser beam is igniting the oxygen and causing an exothermic reaction, meaning you're now cutting with a fireball. The larger kerf allows for thicker cutting because it is easier to expel the molten metal, but the process is slower due to the larger beam spot size and the exothermic reaction. While using high-pressure nitrogen as an assist gas to expel the molten metal, the laser beam itself is cutting the material with a very small spot size and high energy density making it a much faster operation. This is called an endothermic reaction. Nitrogen is an inert gas and protects the laser beam by preventing air and other contaminates from reacting with the beam, leaving a very clean cut. With the introduction of high-pressure shop air, you can create a slight exothermic reaction that really speeds up the cutting process. It's important to note, however, that you can get mild oxidation on your parts with this process.

There are, of course, pros and cons associated with the various assist gases. Can we start by reviewing those associated with nitrogen?
Amico: Definitely. Nitrogen produces clean edges and creates no issues with secondary operations. Most laser manufacturers supply cutting data for this. On the downside, the overall cost of bulk nitrogen can be expensive. And there are some added costs that one should consider, such as contracts, equipment rentals and installation, as well as delivery costs, which can vary greatly from one area to another.
McCullough: Due to the high costs associated with nitrogen cutting, many manufacturers are starting to look more seriously at generating their own nitrogen. Right now, these systems are expensive and don't make a lot of sense for shops running less than three lasers. However, as they continue to gain in popularity, I see the initial investment cost coming down in the future.
What are the pros and cons associated with oxygen?
Amico: Oxygen has generally been used in very low volumes for plate or frame cutting. However, with fiber, we're now able to cut thicker copper and thicker mild steel while also delivering faster and cleaner cutting with gauge aluminum. Recent tests also show oxygen cutting faster and cleaner in very thin aluminum –from about 0.02 in. to 0.06 in. – with smooth, clean edges. On the negative side, oxygen-based cutting creates an oxide edge that must be removed before welding or painting operations.
What are the pros and cons of compressed shop air?
Amico: Obviously, cost is a major advantage. This concept was first used with aluminum to increase cutting speed and reduce burrs. In our testing with gauge materials, we saw a significant gain in speed and edge quality. In processing plate, good edge quality is the goal. Most companies cut up to 1-in. aluminum with high-pressure shop air for these reasons. Mild steel and stainless steel can also be cut effectively using shop air, dicated, of course, by edge quality requirements. However, there will be a smaller speed advantage.
Are there any downsides to shop air?
Amico: Like with oxygen, an oxide layer will be an issue, which must be removed for painting and welding applications. For any of the shop air applications, I recommend using a high-pressure system. I also recommend evaluating secondary processes to make sure you're not saving pennies to spend dollars.
McCullough: That brings up another good point. Many fabricators don't have an air compressor capable of producing air that is clean or dry enough for high-pressure air cutting. So, it's recommended to invest in an all-in-one system that includes an oil-free, high-pressure screw compressor with a multi-stage pre-filter and post-filters, and a desiccant or membrane dryer. Depending on the climate of the shop, especially here in the southern region, most refrigerated dryers will not get enough moisture out of the air. We recommend a dedicated air system for the laser or group of lasers.
Seeing is believing
Bystronic recently created this productivity chart for one of its customers in the Southeast United States. Each material type and thickness was cut on a ByStar 3015 12-kW laser to achieve the optimal ratio of speed and quality.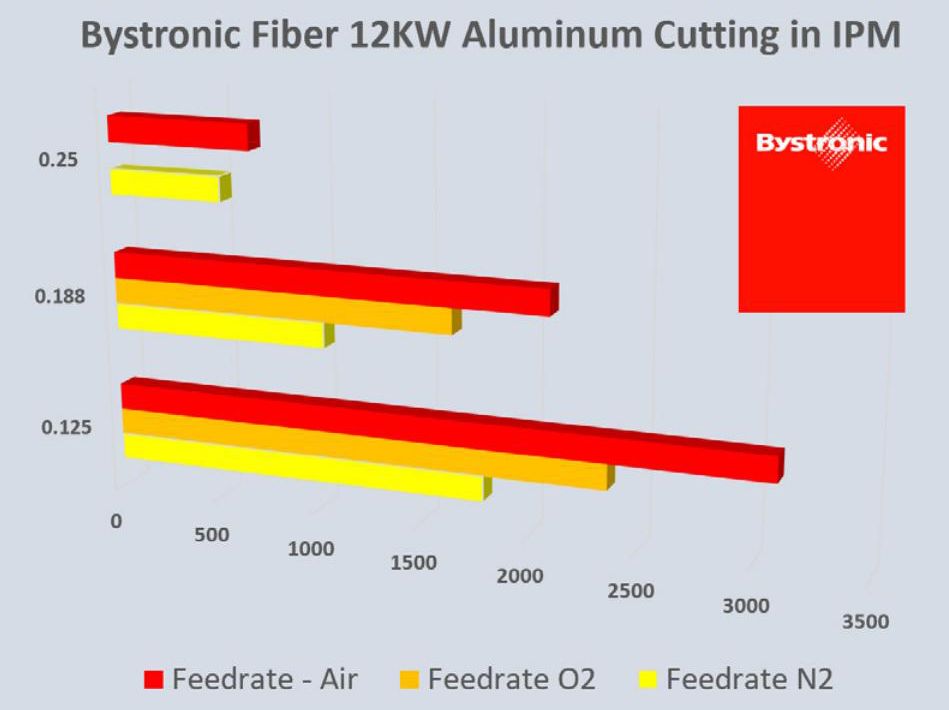 What about cost? Gas can get expensive. Amico: It's true that the cost of gas is a large factor in this process. This is where we can take the best of both processes and mix gases for fast cutting and cleaner edges.Specifically, we do this through leveraging the cheapest gas available, pure compressed air. McCullough: Many customers have an average nitrogen cost around $8 an hour. While a good compressed air system is not cheap, it could have an ROI inside of six months if substituting for nitrogen and cutting two shifts a day. That's a three-month ROI if running two lasers. What about mixing gases? What do you recommend? Amico: We recommend a mixture of oxygen and nitrogen. Mixing gas was initially developed to reduce burrs. It's similar to what you see with aluminum edge quality when cut with shop air. With the change of the wavelength from CO2 to fiber, we have seen significant improvement of edge quality in mild steel cutting applications using this mixing method.
"For any of the shop air applications, I recommend evaluating secondary processes to make sure you're not saving pennies to spend dollars."
Nikki Amico, Bystronic Inc.'s Solutions Center expert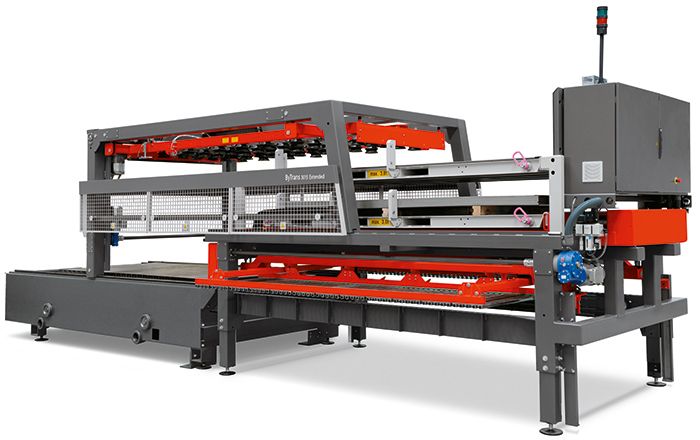 Is there a downside?
Amico: The downside is that there is no cutting data available using shop air as the assist gas from most OEM laser manufacturers and suppliers. At the same time, the companies selling the systems cannot help the customer with cutting data development.
McCullough: Nikki and Bystronic have done a great job on this. She has been assisting our customers in creating tech tables for their applications. Depending on the material composition and environment, each machine tech table will be slightly different. Bystronic already offers standard shop air cutting tech tables and the application team is available to help customers tweak their settings for optimal results.
How does one regulate this mixture; is there a learning curve for machine operators?Amico: Yes, there is a learning curve depending on the mixer/high-pressure shop air system the customer is using and the cutting data available from the laser manufacturer. Because every customer uses different materials, the best practice is to budget for an applications visit for parameter development.
Does mixed gas work well on all materials? Amico: Aluminum processing will see a benefit while stainless steel cutting will not. Mild steel, however, works best with a certification that was designed for structural steel. If the mix is low, such as with manganese, for some components in mild steel, there is no benefit in speed or  edge quality.McCullough: Although you might not see better edge quality or cutting speed gains, you can still enjoy the cost savings. Another benefit is customers that are primarily cutting aluminum and utilizing shop air can still cut some stainless and mild steel without investing in a bulk nitrogen tank.
How does this compare with other gas options in terms of cost?Amico: In most cases, the gas cost from nitrogen to shop air is a savings of 40 to 60 percent. With mixing, the gas cost is generally 20 to 30 percent lower as you need less volume with a little heat added.What is the overall message you'd want to send?Amico: We are continually developing new cutting technologies to benefit our customers. Gas mixing/high-pressure shop air cutting are at the top of our list. We hope these new processes help our customers be more profitable and win more business.
"Many fabricators don't have an air compressor capable of producing air that is clean or dry enough for  high-pressure air cutting."
Adam McCullough, Vice President of Sales, The Equipment Hub
Bystronic Inc.The Equipment Hub