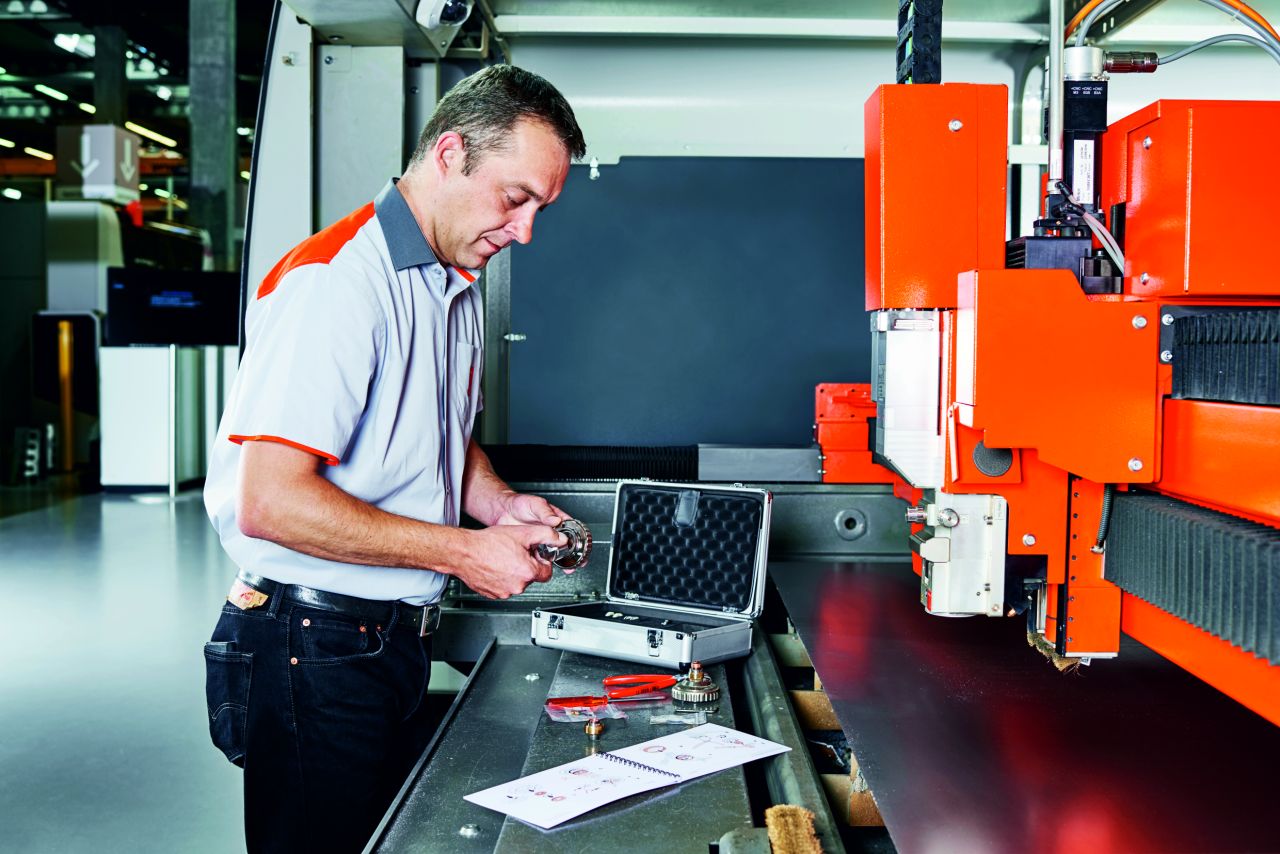 Bystronic Renaissance Group
All Renaissance Group refurbished laser cutting machines must pass a 100-point Renaissance inspection. Bystronic Technical Engineers install and train. Renaissance Warranty included.
Ren·ais·sance
A renewal of: life, vigor, interest, rebirth, revival.
The Bystronic Renaissance Group was formed to allow Bystronic machinery owners the opportunity to upgrade their laser cutters and brake presses to the latest innovations that Bystronic consistently brings to metal fabricating industry.
Need additional capacity but floor space is an issue? Limited budget? Let Bystronic take your older equipment in on trade.
Refurbished machines - renewal of life
Used Bystronic, sold by Bystronic - increase interest
Worn components replaced with new - equipment is reborn
Machine will perform close to factory specs - revived
A Bystronic pre-owned laser cutter or brake press from the Renaissance Group has gone through a
100-point inspection from the resonator and turbo to the control, electronics and drive system. Every Renaissance Group refurbished fabricating machine will be installed, and operators trained, by a Bystronic Service Engineer. Each machine comes with a Renaissance Warranty. Bystronic developed programming software (BySoft) is available for all refurbished machines.
ByFinances - Turning Dreams into Reality
ByFinances is a streamlined financing option that makes purchasing the industry's finest sheet metal fabricating machinery and systems an easy and economically sound decision.
Learn more about the benefits of ByFinances.
New inventory coming soon!
Please note: The photos are similar to the actual model. Not all machines are suitable for all markets.