Service
Bystronic factory-trained technicians and expert hotline engineers are committed to providing the very best in customer support.
Field Service Technicians are located strategically throughout North America to provide local on-site service support.
A Regional Service Manager is located within his geographical area of responsibility to maintain close contact with the technicians and to provide exceptional response to your service requests. This high performance team can be reached by telephone or email.
Services include
Expert hotline support
Preventative maintenance programs
On-site resonator rebuilds
Machinery moves
Training
Emergency repair service
When contacting Service it is important to use the Service Hotline first. 
SERVICE HOTLINE: 800-247-3332
Approximately 80% of the problems are resolved over the Hotline. If a Service Technician is needed and we have a good understanding of the problem from the Hotline, the Laser Service Manager will be contacted and the appropriate Service Technician with the correct parts will be dispatched, ensuring your up-time is maximized.
To help us best serve you, please provide us with the following information when requesting assistance:
Company name and address
Your phone, fax and e-mail
Product name and job number
Have your parts manual and schematics available for reference

A brief description of your issue and corrective measures taken

 
LASER/AUTOMATION SERVICE REGIONS
SERVICE HOTLINE 800-247-3332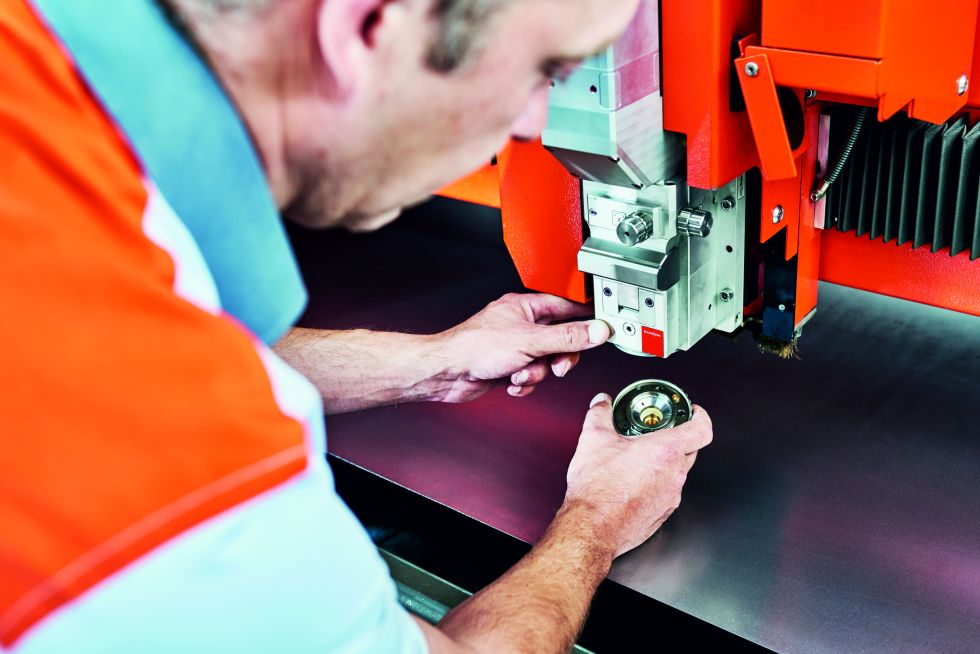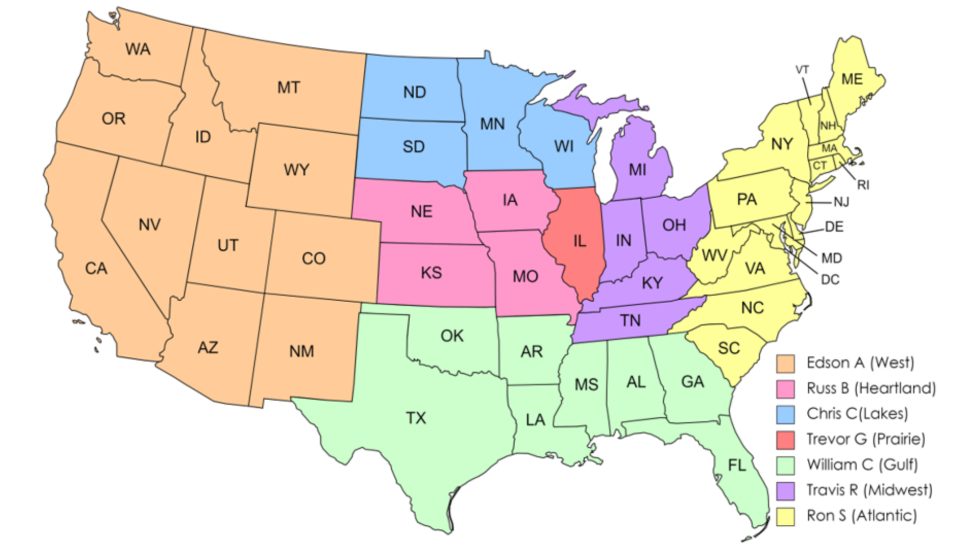 REGIONAL SERVICE MANAGERS - LASER/PRESS BRAKE/AUTOMATION/PARTS (USA)
Hours of operation: M-F, 8:30 AM - 6:00 PM (Central Time)
NATIONAL SERVICE MANAGER - Andy Burkhart
847-214-0444
WEST Region Service Manager: Edson Amorim
847-214-0431
LAKES Region Service Manager: Chris Cone
847-214-0386
HEARTLAND Region Service Manager: Russ Blessin
847-214-0420
PRAIRIE Region Service Manager: Trevor Goodell
847-214-0384
MIDWEST Region Service Manager: Travis Rice
847-214-0480
ATLANTIC Region Service Manager: Ron Swetkis
847-214-0383
GULF Region Service Manager: William Carmon
847-214-0482
INSTALLATION DEPARTMENT: (USA)
Hours of operation USA: M-F, 8:30 am - 6:00 PM (Central Time)
All new installations in the USA are coordinated by Dan Vareka
847-214-0385