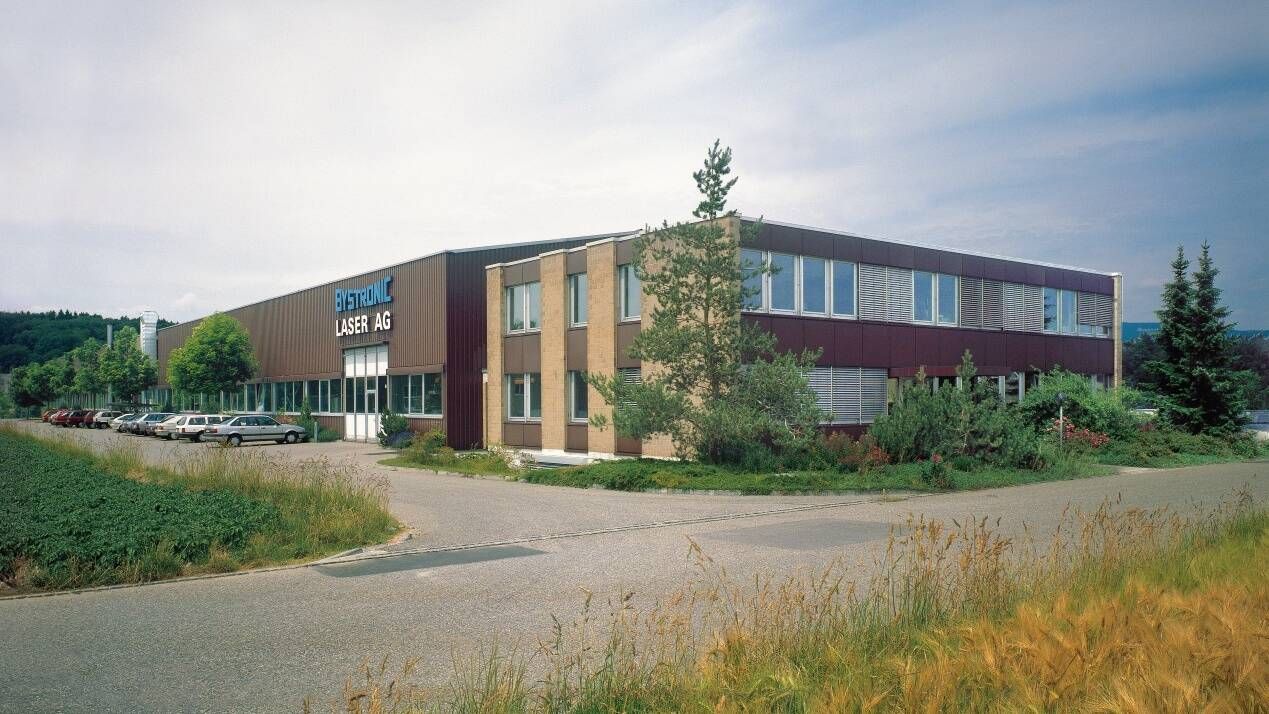 The name Bystronic first appeared in 1964, when Bystronic Maschinen AG was founded in Bützberg. The company specialized in glass processing. The company's name is a combination of the names of its three founders Byland, Schneider, and Trösch.
Our history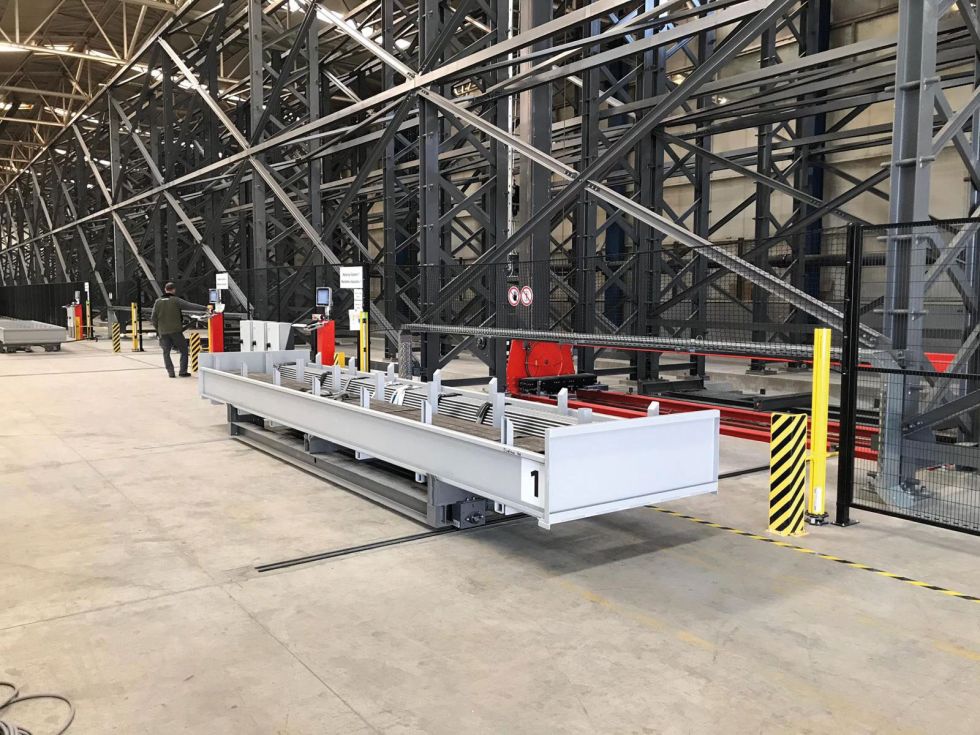 Installation of the first tube storage stystem
Steel construction, 210t, ~100m long, 9m high, 48 towers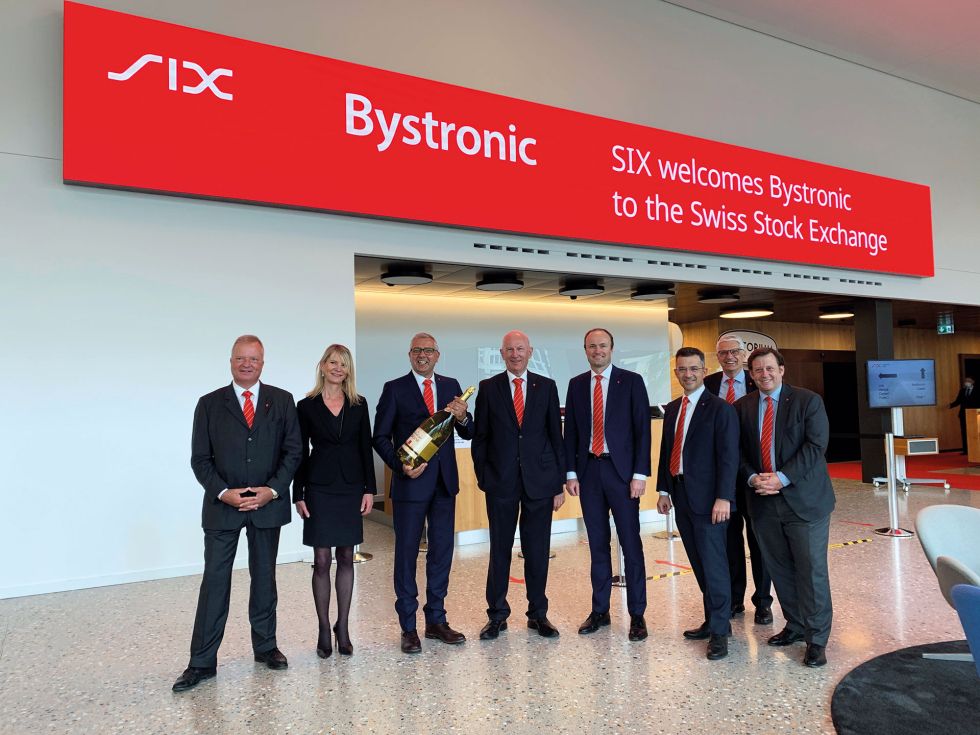 Historic day: Bystronic on the Swiss stock exchange
April 21: Change of name from Conzzeta AG to Bystronic AG
May 03: First trading day of Bystronic shares on the Swiss stock exchange SIX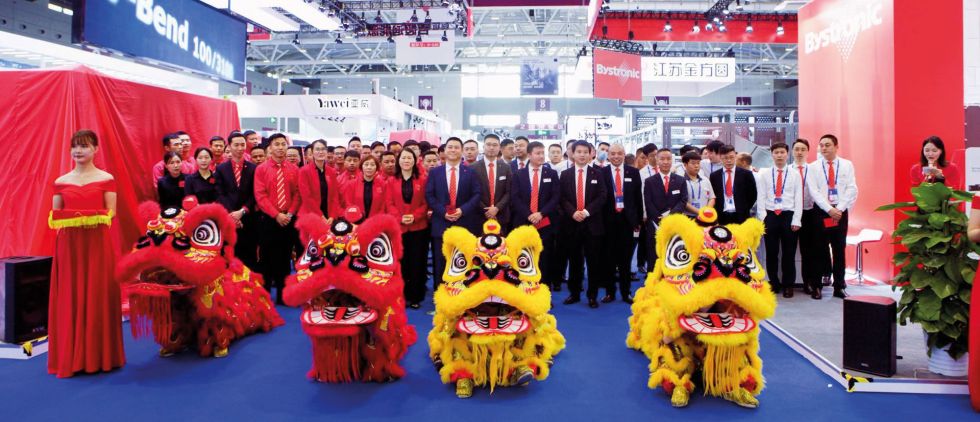 ITES 21, Shenzhen/PRC
First major trade show after the Covid pandemic in China. Joint participation of Bystronic and DNE.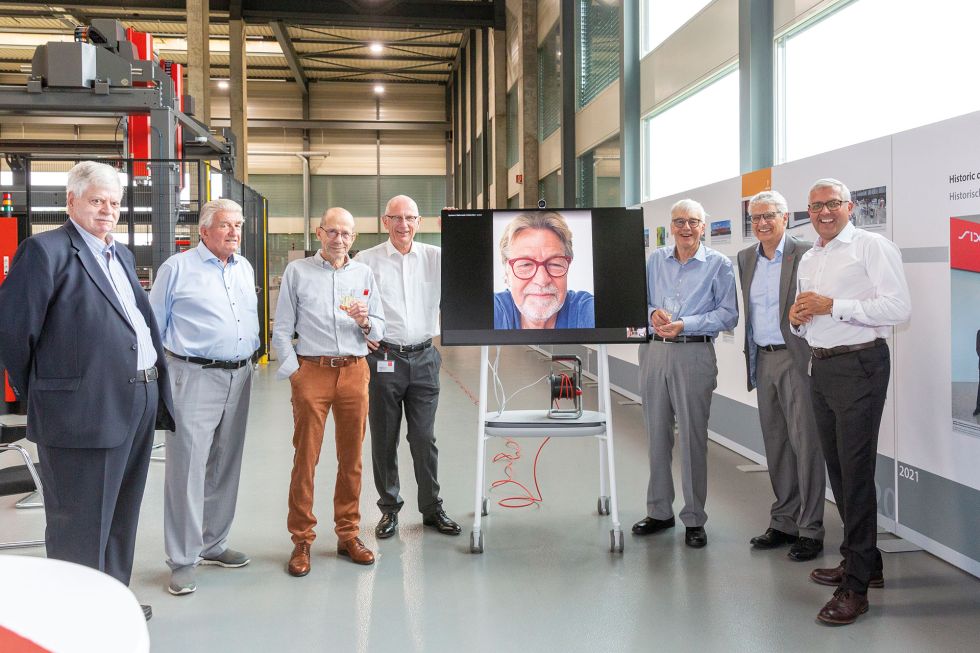 Commemoration Day on the occasion of the «going public» with the key players in the Bystronic success story:
from left to right Ulrich Trösch, Ernst Zumstein, Urs Singer, Ernst Bärtschi, Ferdi Töngi, Jacob Schmidheiny, Jean-Pierre Neuhaus, and Alex Waser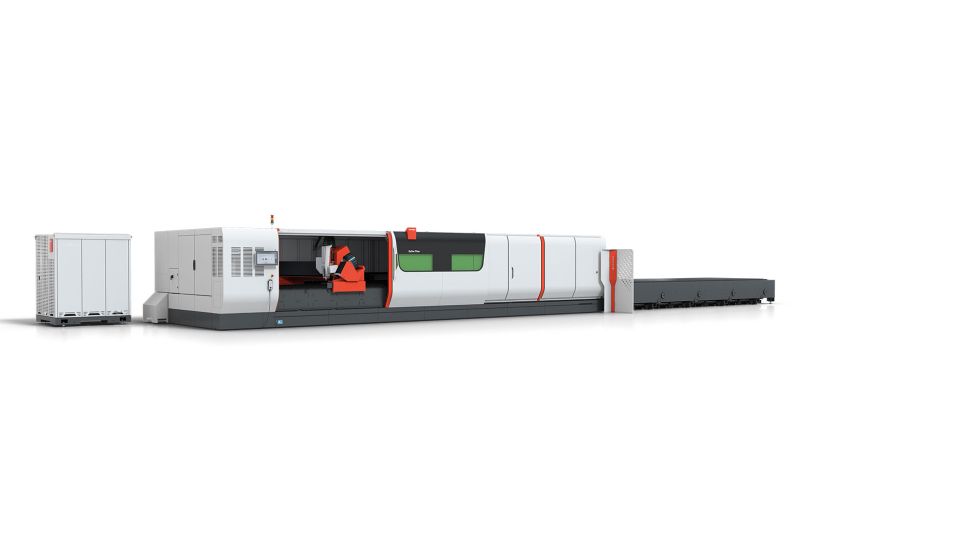 Market Launch ByStar Fiber 6225 / 8025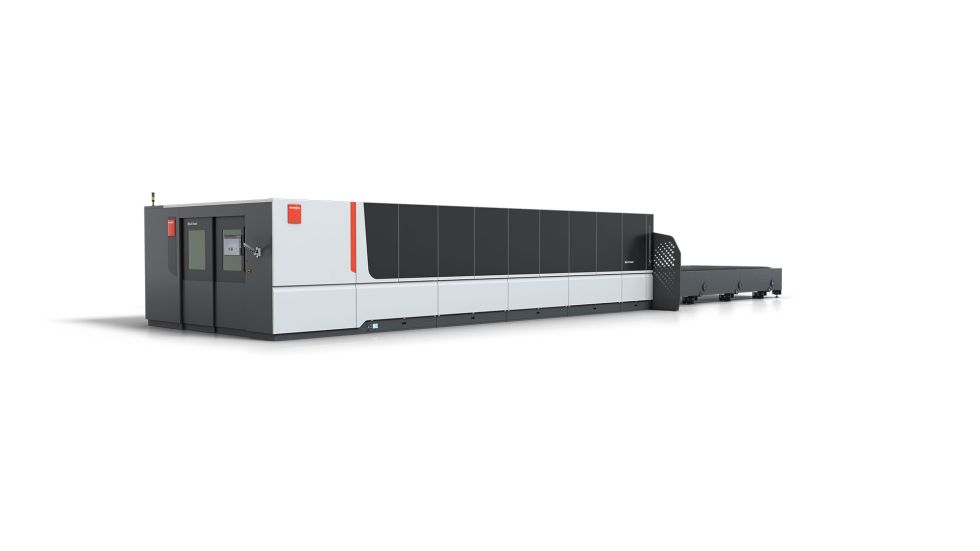 Market Launch ByCut Smart 4020 and 6225
Market Launch ByTube Star 130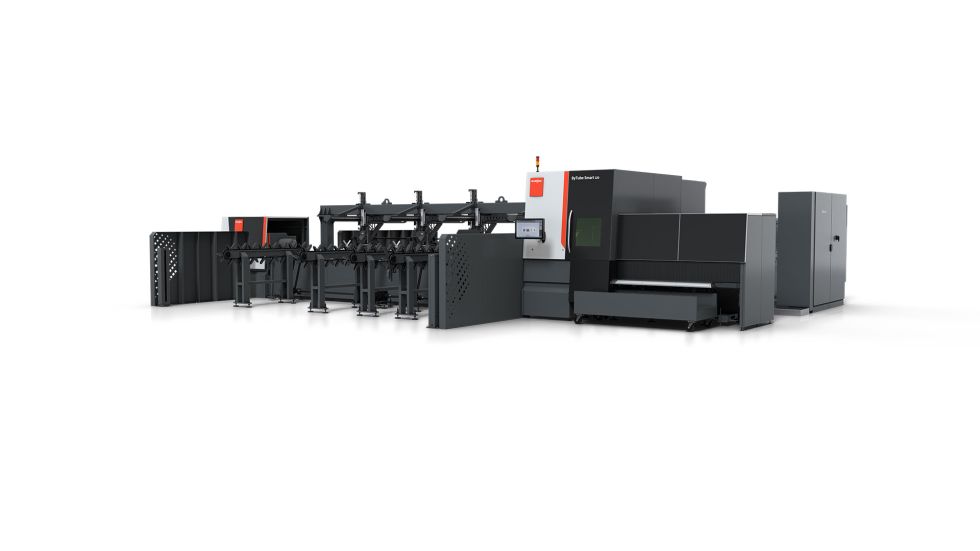 Market Launch ByTube Smart 220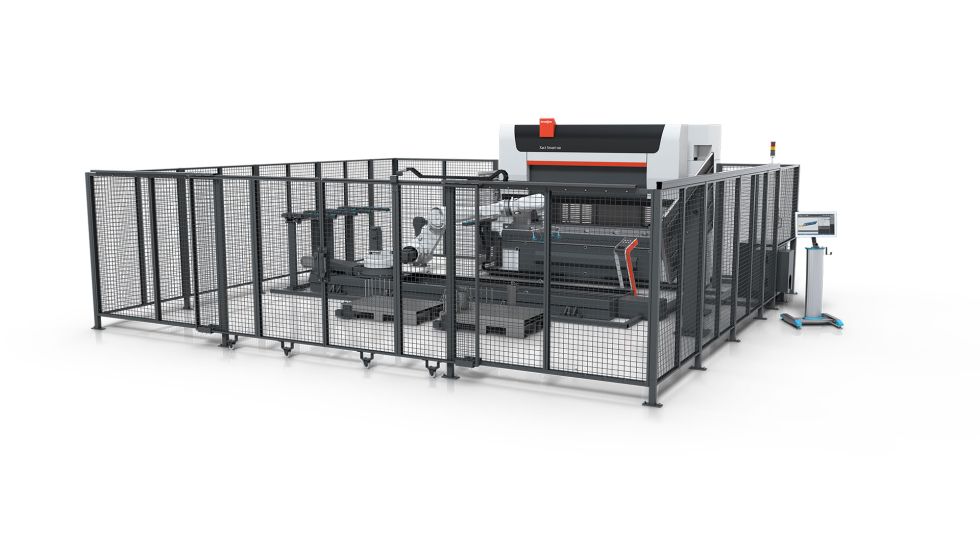 Market Launch ByCell Bend Smart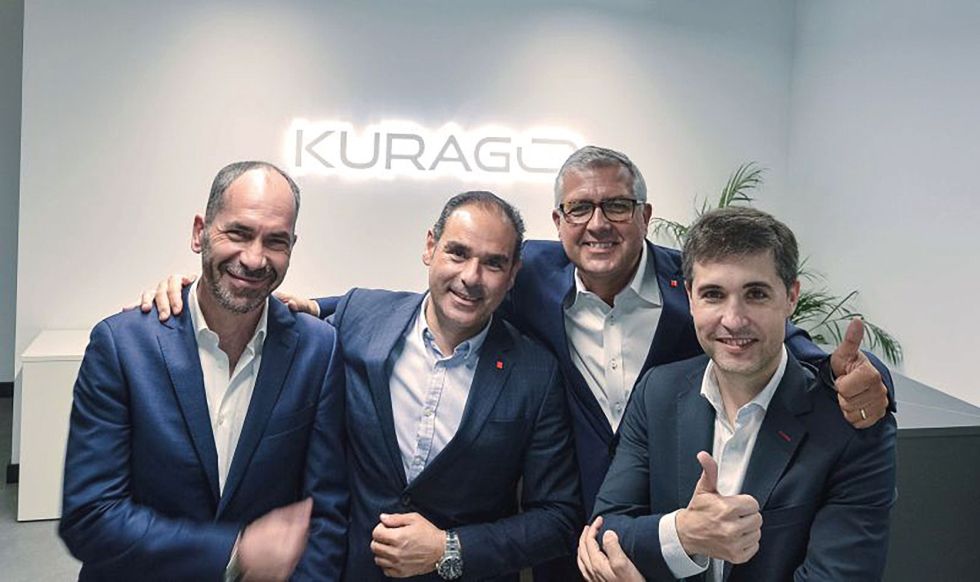 Bystronic incorporates the Spanish software engineering company Kurago to accelerate the smart factory development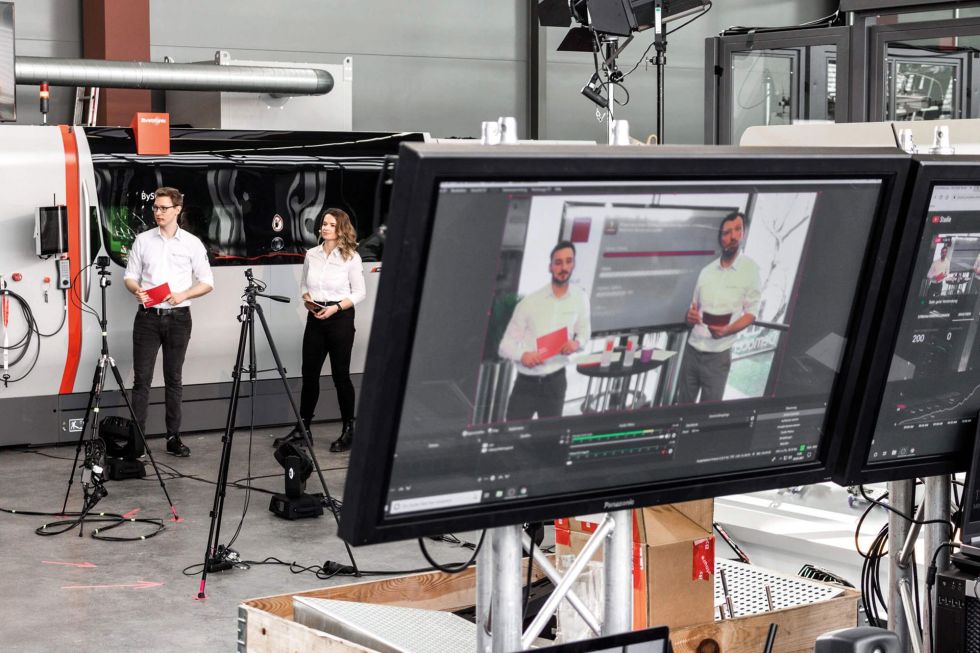 Digital Technology Days in Gotha in times of the Covid pandemic with over 820 participants from 47 countries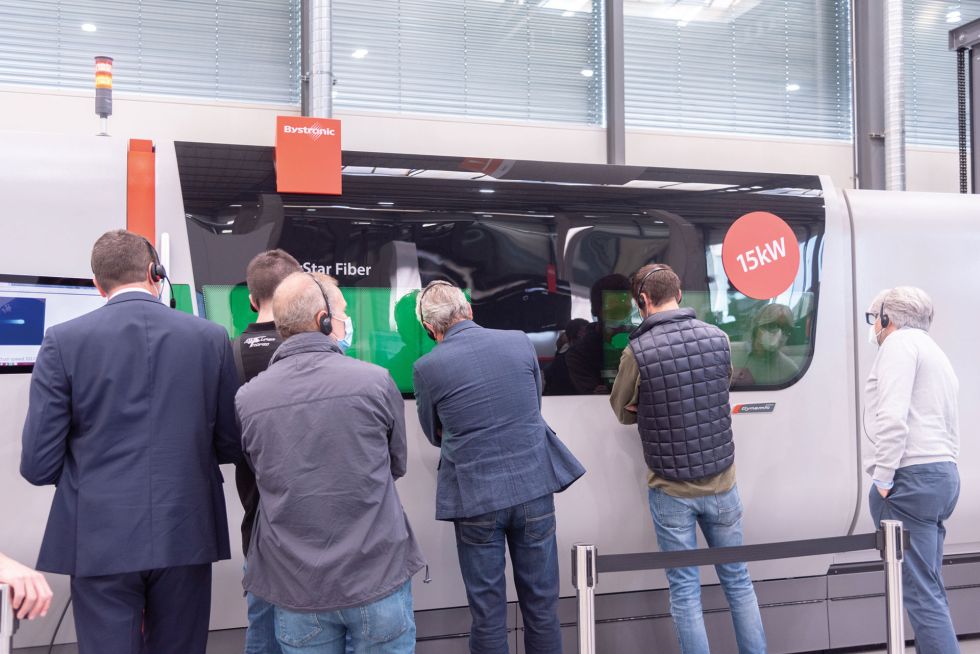 European Competence Days at the headquarters in Niederönz (CH)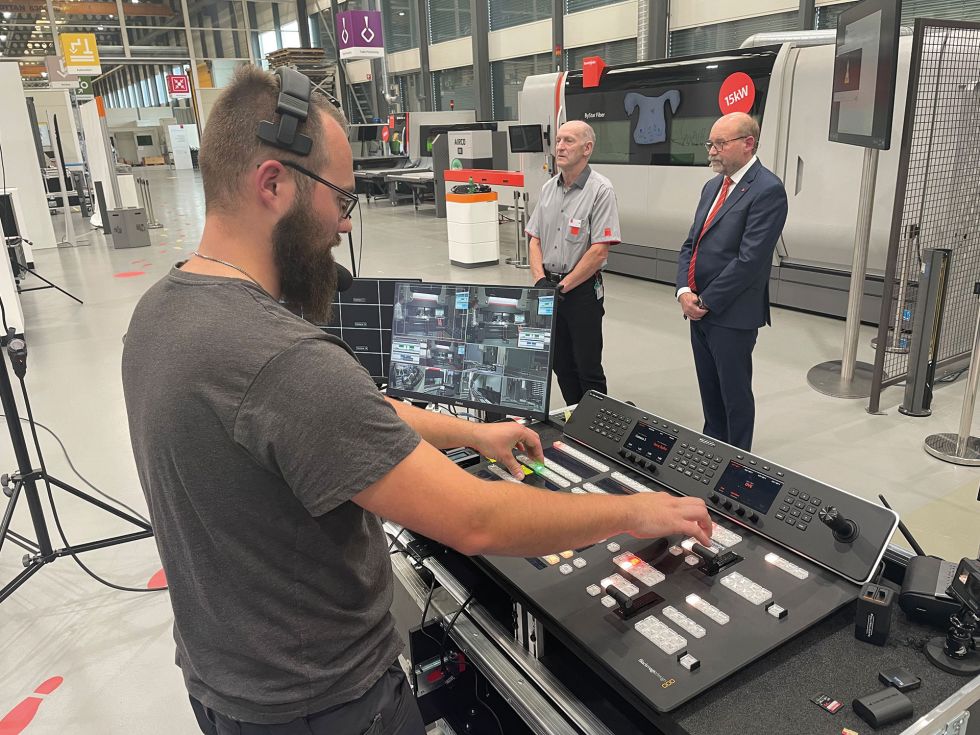 First edition of the worldwide «Digital Competence Days» with more than 3500 views from over 30 countries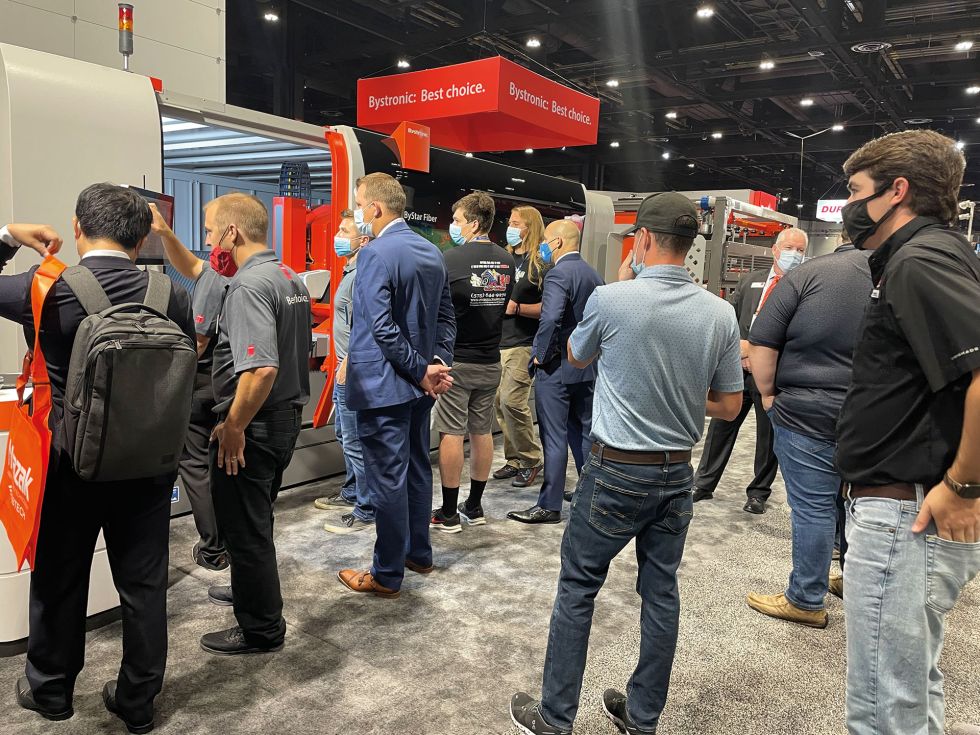 Market launch of the ByStar Fiber 3015 20 kW on the occasion of the Fabtech show, Chicago/IL
Grand opening celebration for the new Brand Experience Center for the Americas, Hoffman Estates/Chicago/IL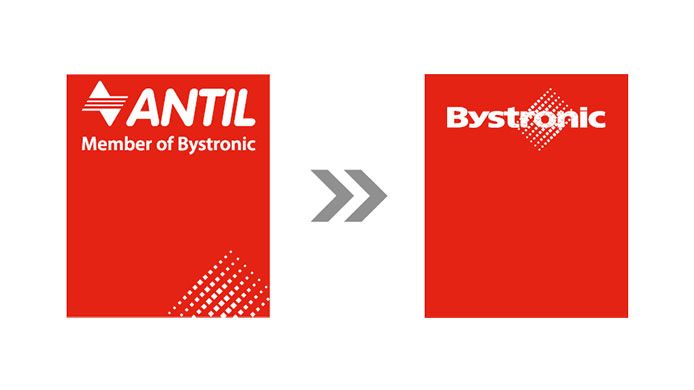 Bystronic acquires 100% of the automation specialist Antil, San Giuliano Milanese/I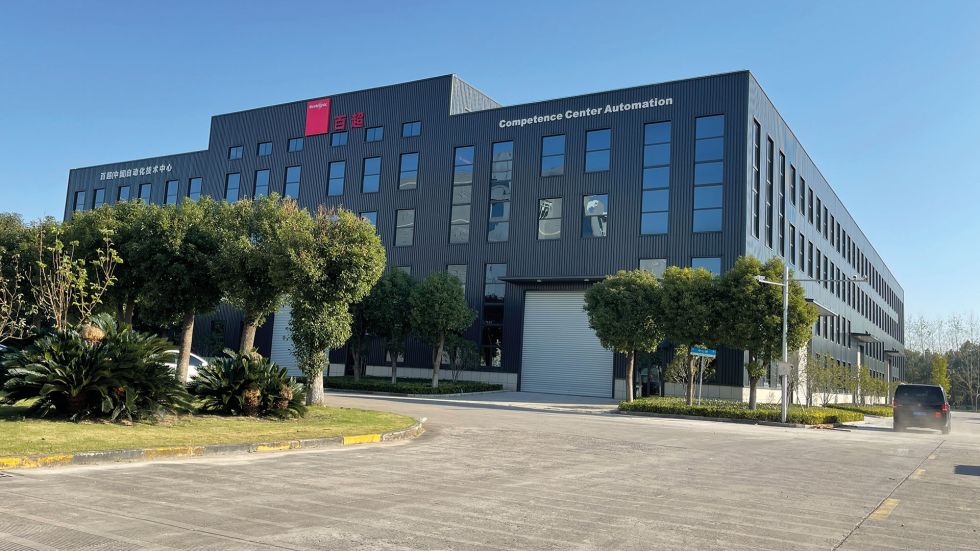 Foundation of Bystronic (Shanghai) Automation Technology Co., Ltd. and move into the new Competence Center Automation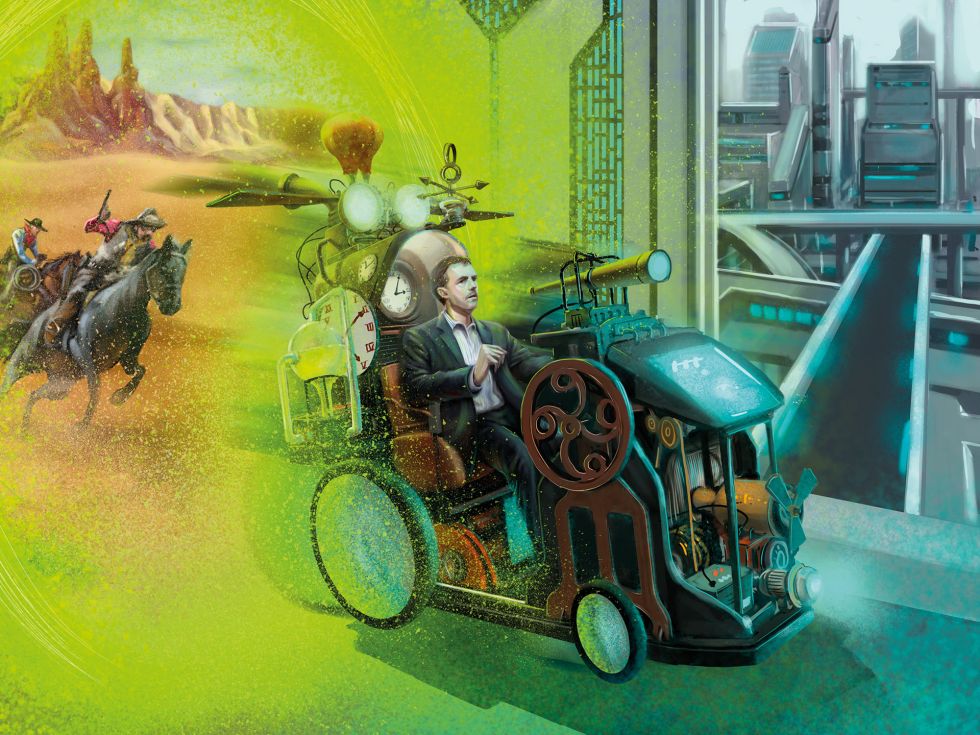 Naratek
The digital magazine at the intersection of technology, society and culture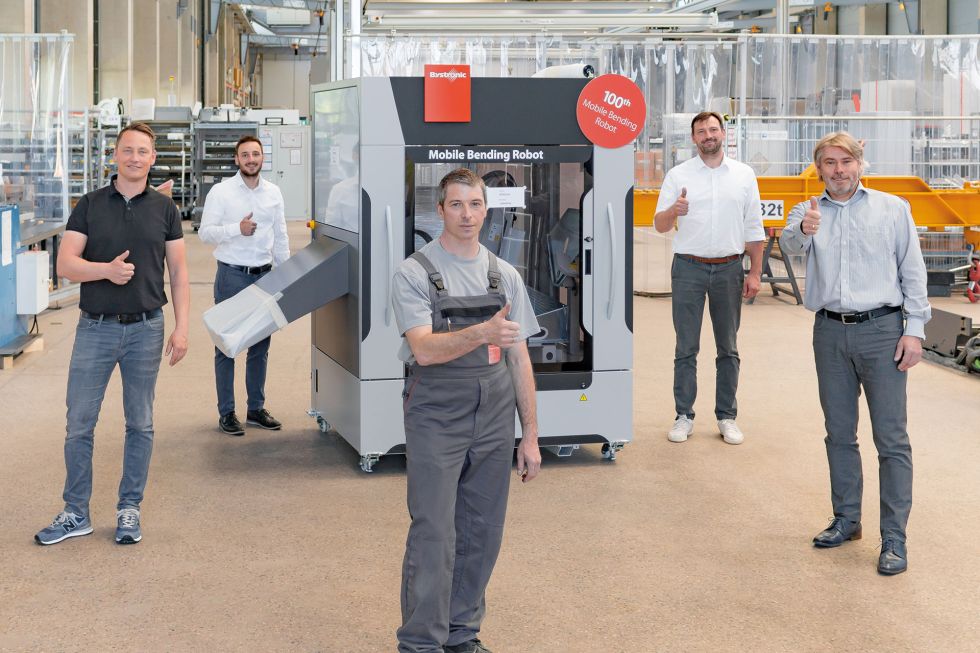 100th Mobile Bending Cell delivered from Gotha site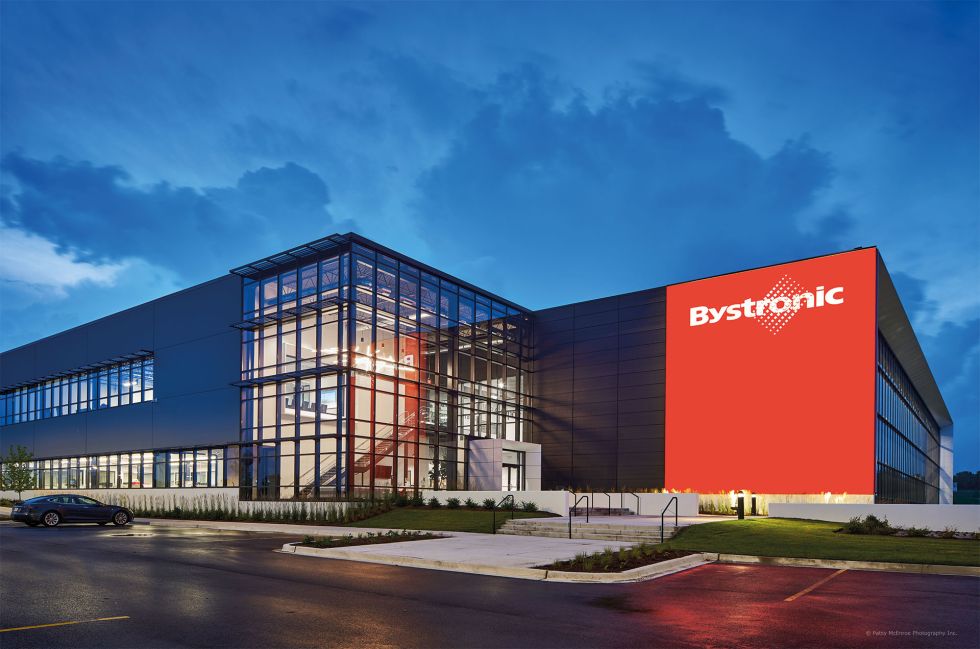 New locations with Experience Centers; New service partners
- Bystronic USA, Hoffman Estates/IL
- Bystronic Canada, Mississauga, Toronto
- Bystronic Czech Republic, Brno
- Bystronic Benelux, Meerkerk/NL
- Bystronic UK, Coventry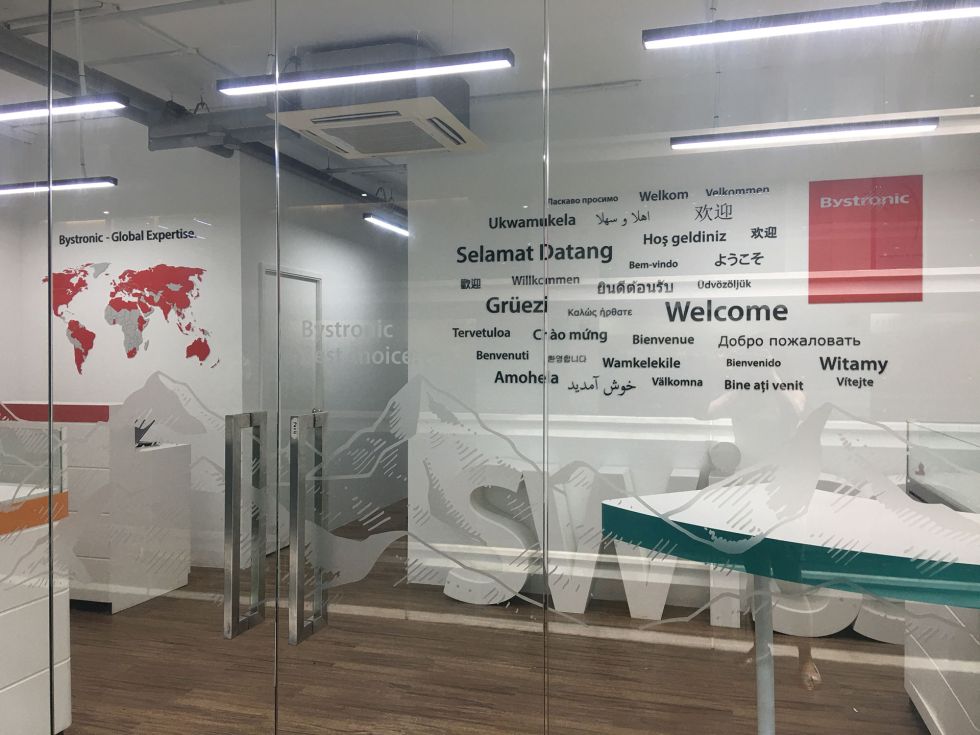 Bystronic Malaysia, new office premises in Subang Jaya Selangor Darul Ehsan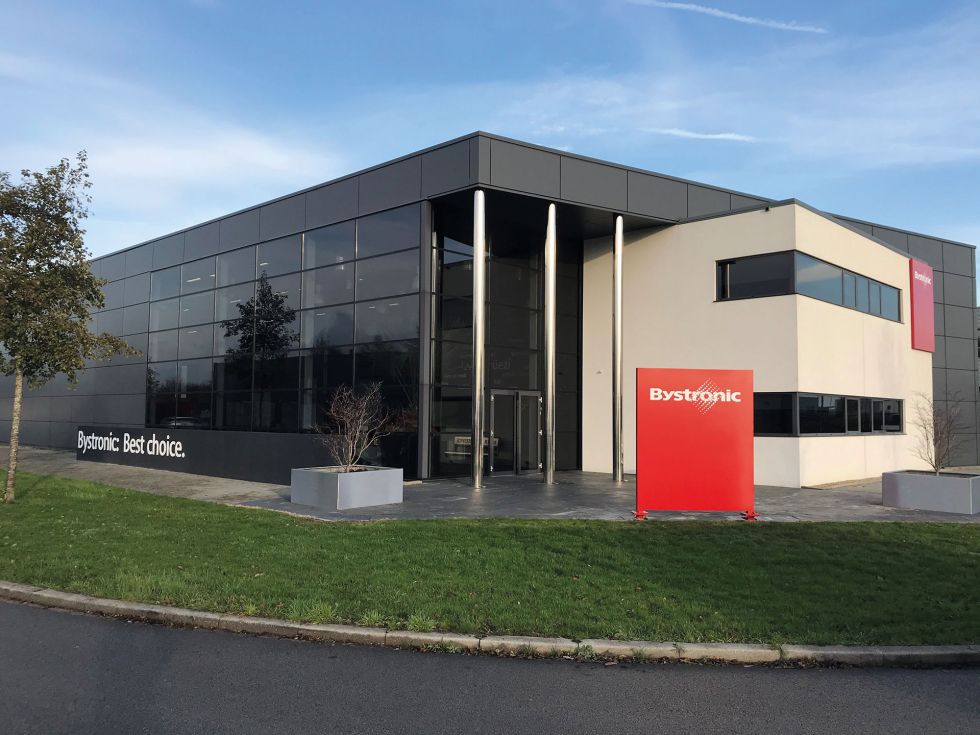 Acquisition of the long-standing Dutch service partner Weber Laserservice BV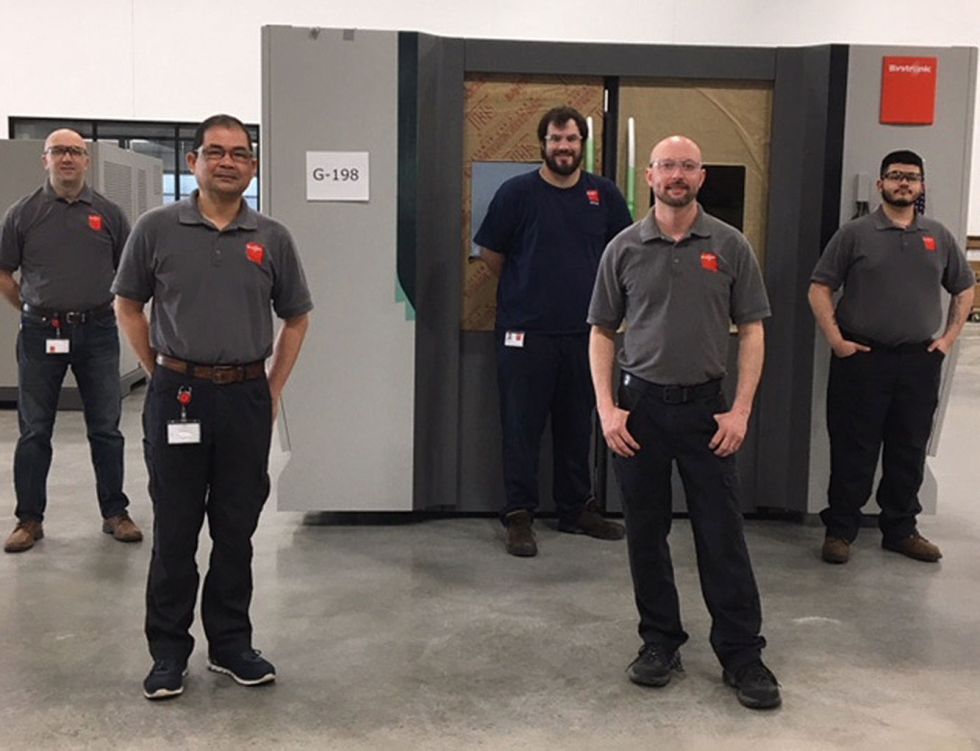 Delivery of the first BySmart Fiber from the new US location in Hoffman Estates/IL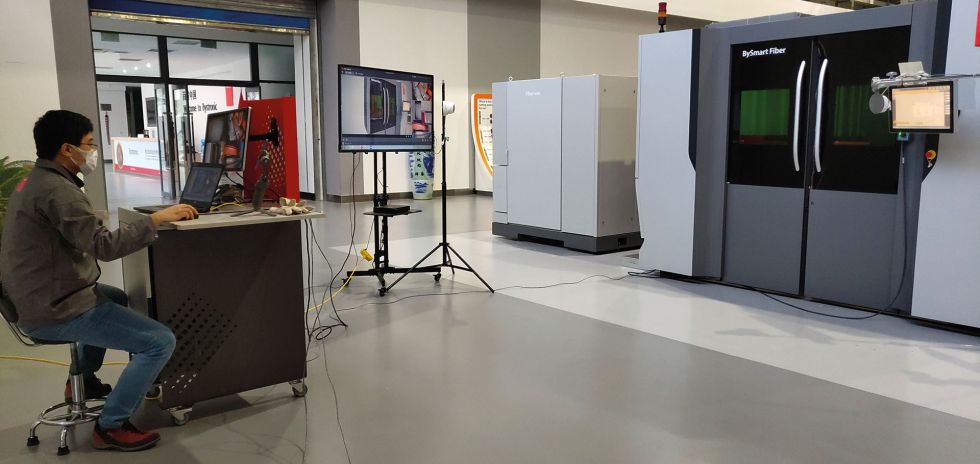 Corona pandemic worldwide
remote training and demonstrations, but wherever possible on-site service at our customer premises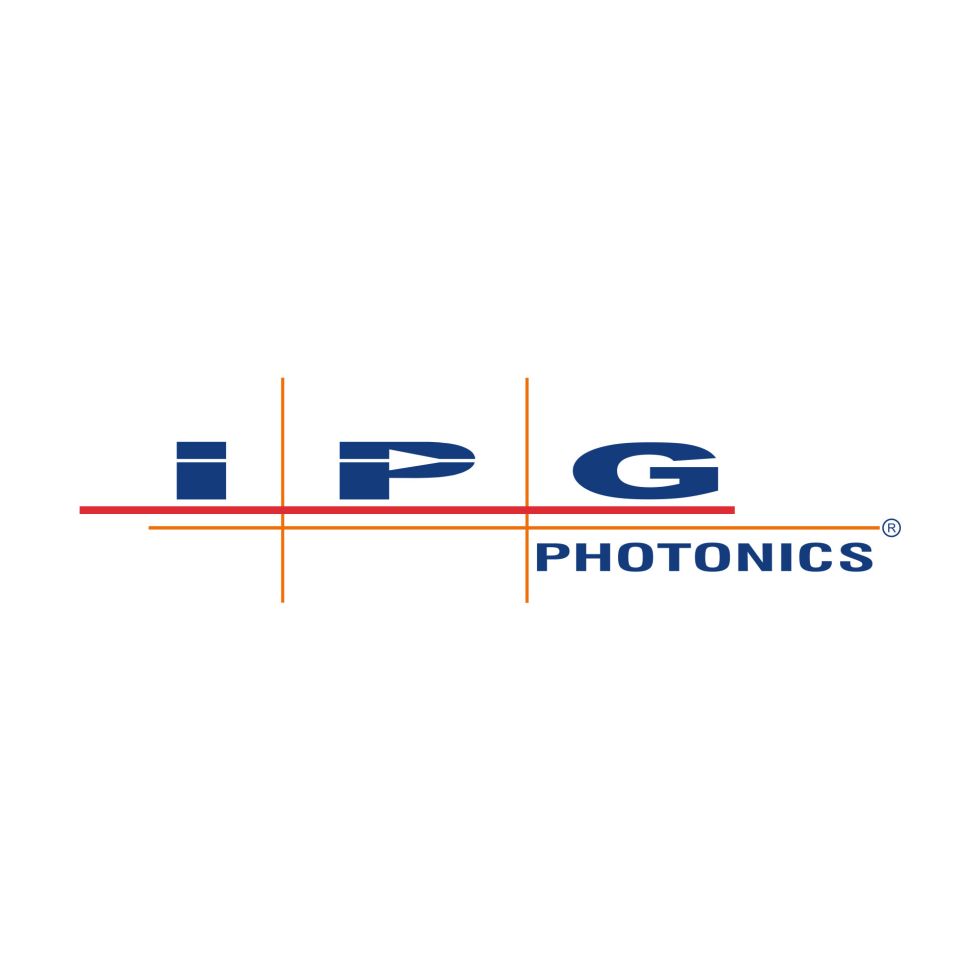 Strategic partnership with IPG Photonics to develop the next generation of fiber lasers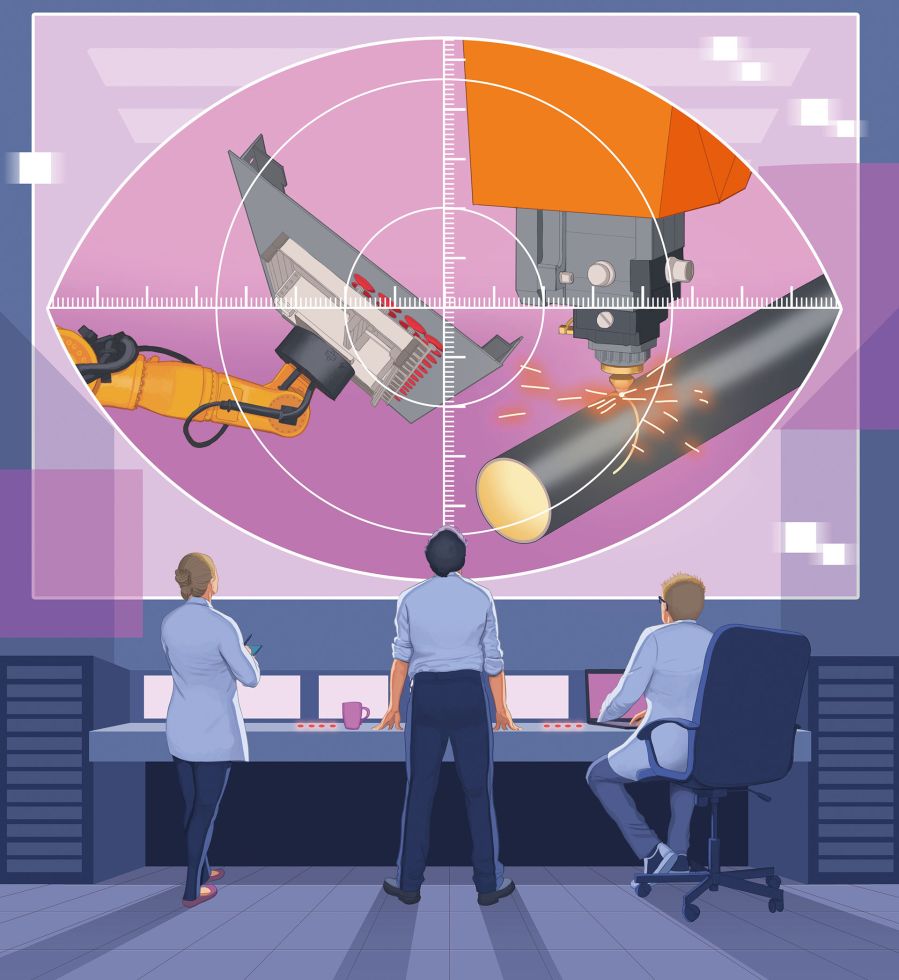 Participation in the Swiss start-up LIP Automation
development of solutions in the field of industrial image processing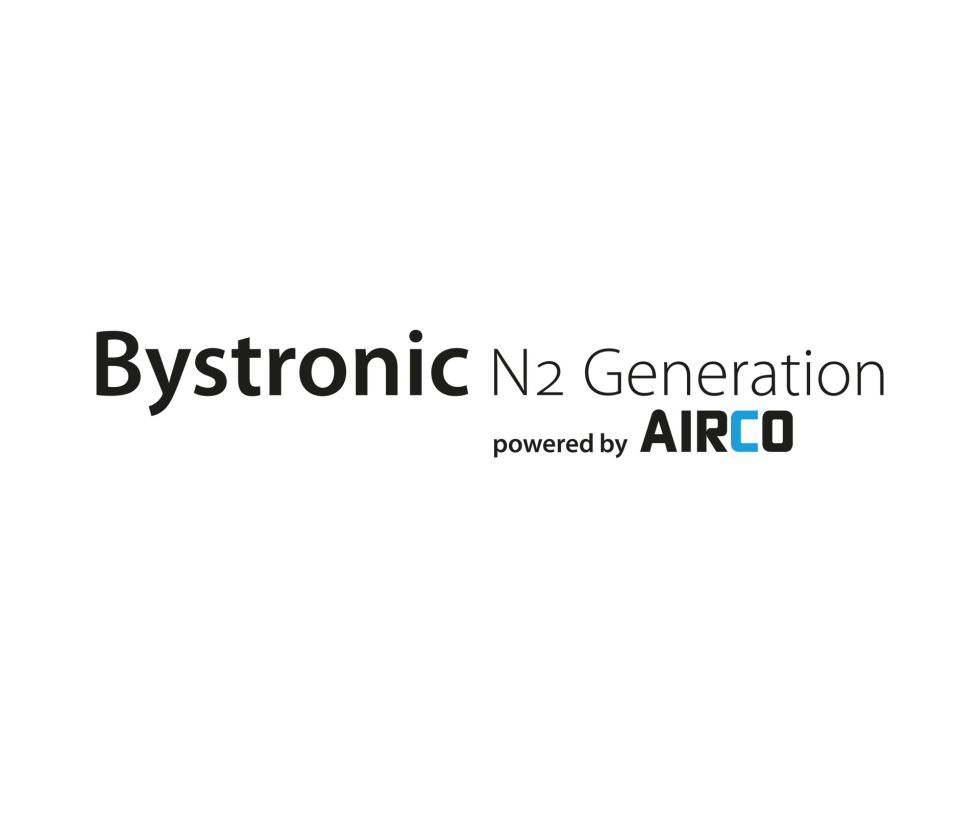 Sales partnership with the company Airco Systemdruckluft GmbH in the field of nitrogen generators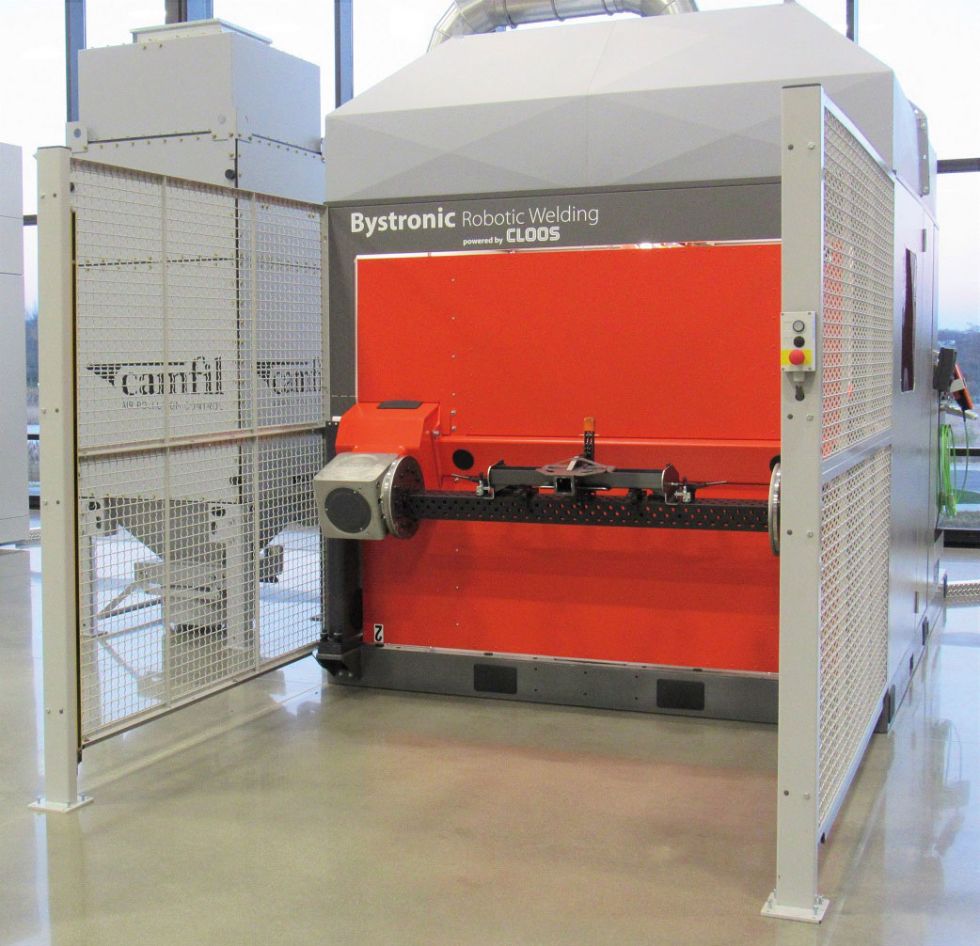 Sales partnership with the company Cloos in the field of robot welding cells

100% takeover of the Chinese subsidiary DNE
move to new headquarters in Shenzhen
Market Launch ByStar Fiber 15kW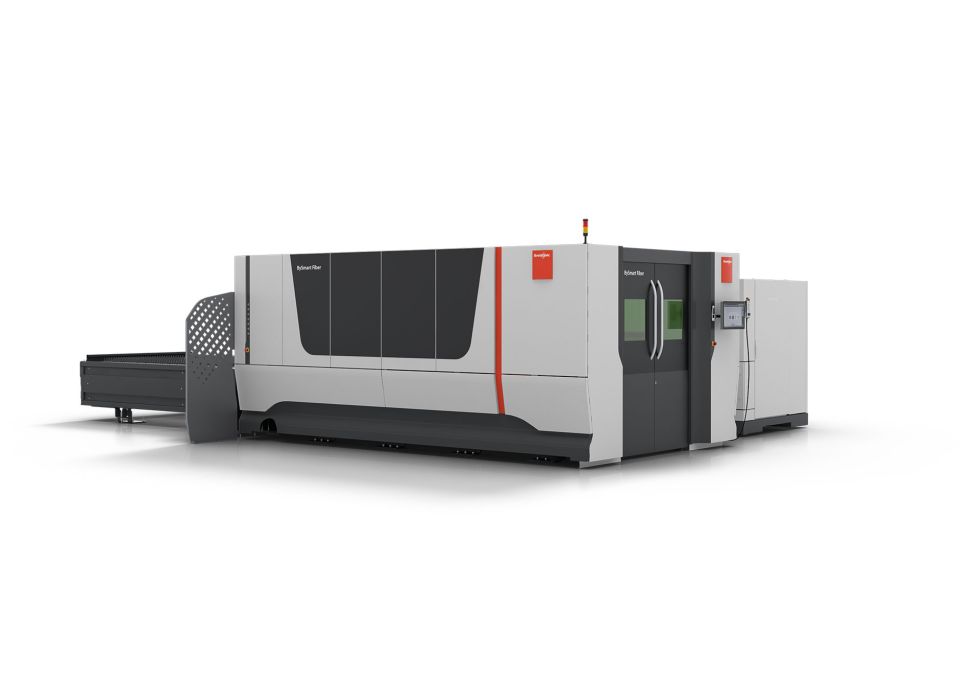 Market Launch BySmart Fiber 10kW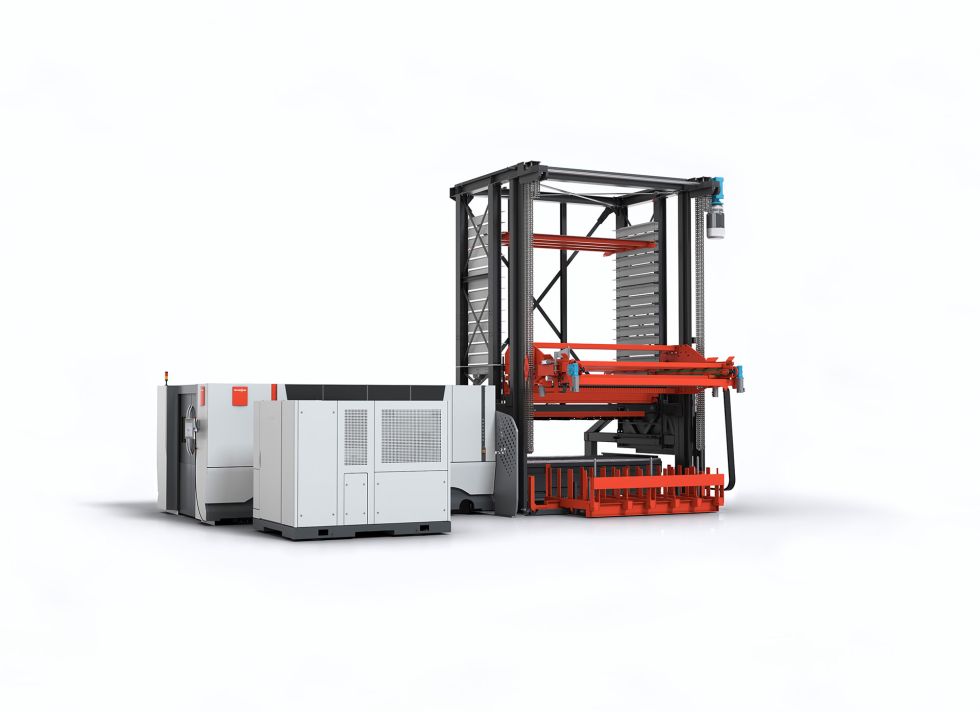 Market Launch ByTower Compact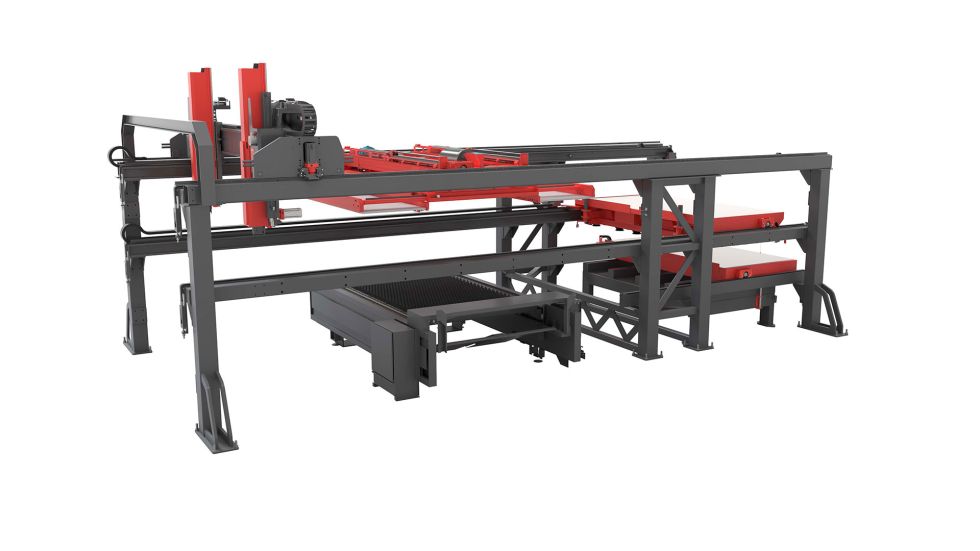 Market Launch ByTrans Modular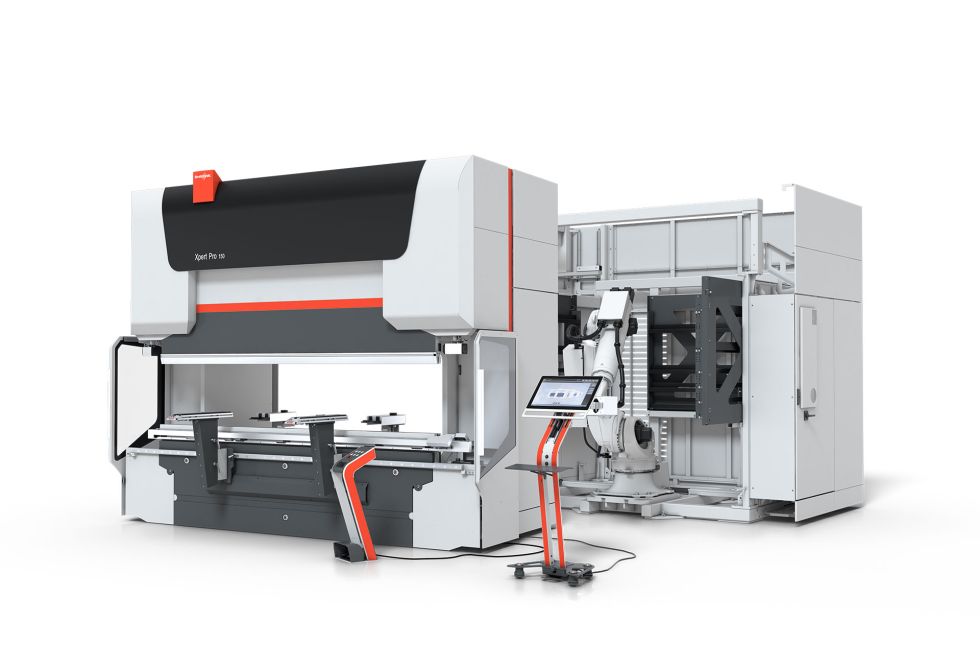 Market Launch Modular Tool Changer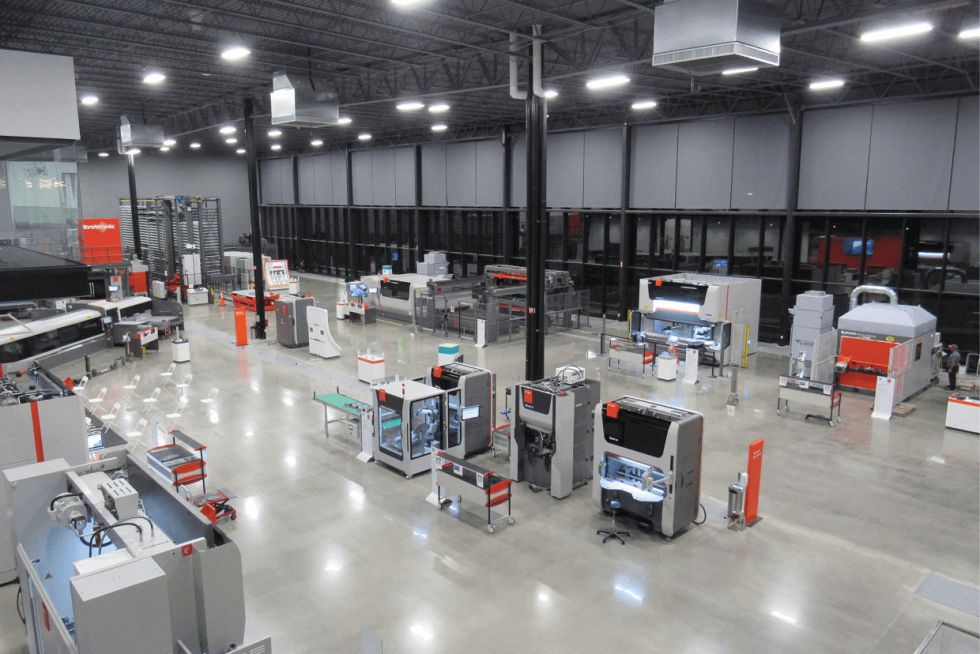 Regional Competenc Days in the USA, China and Switzerland (due to the Corona pandemic)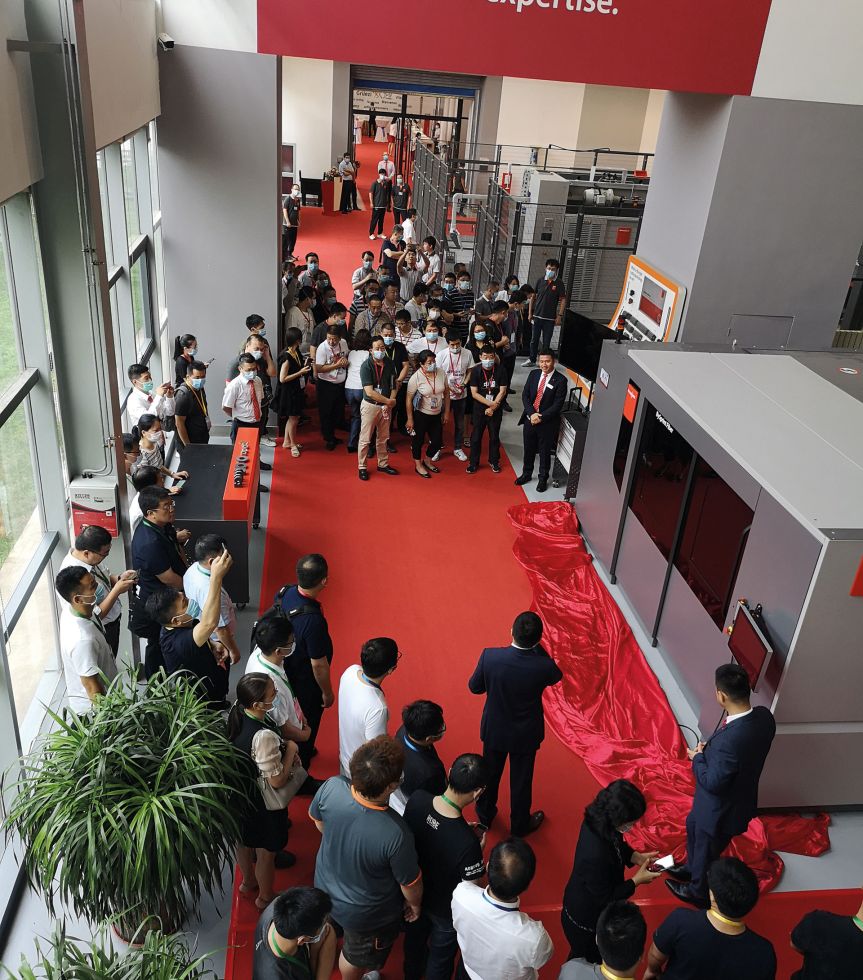 Market launch of the BySprint Fiber 6225 at the Chinese Competence Days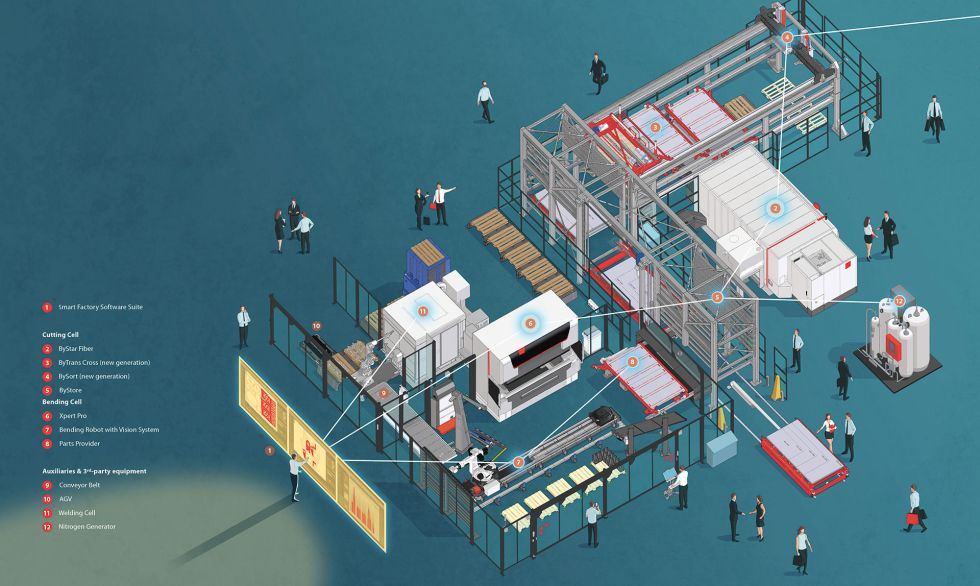 Presentation of the latest version of Smart Factory at the European Competence Days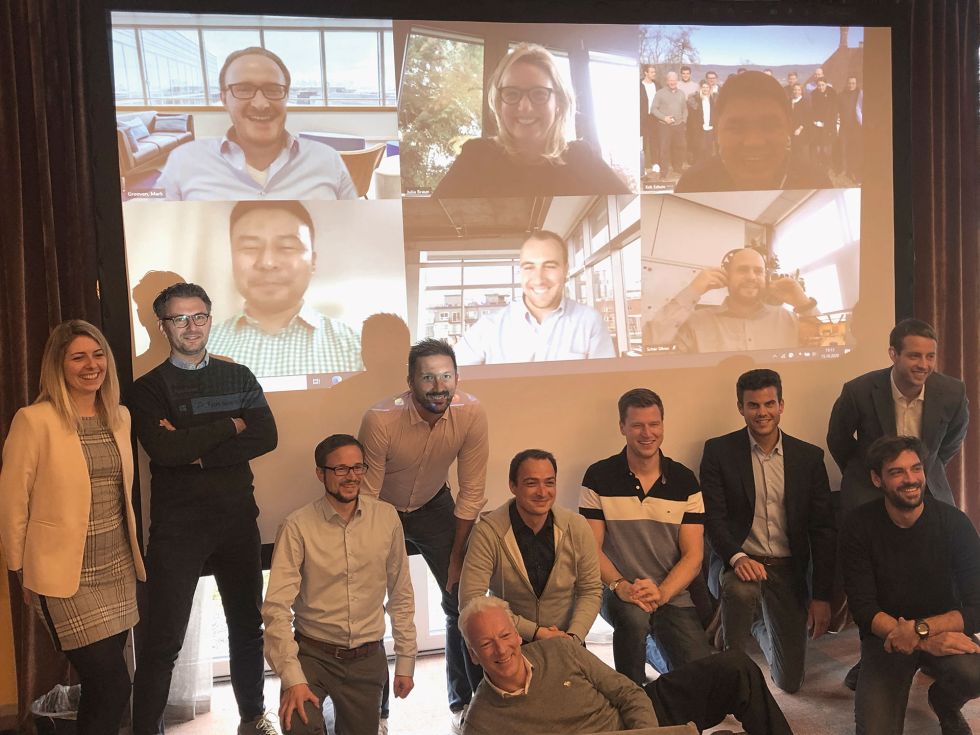 Conzzeta Talent Development Program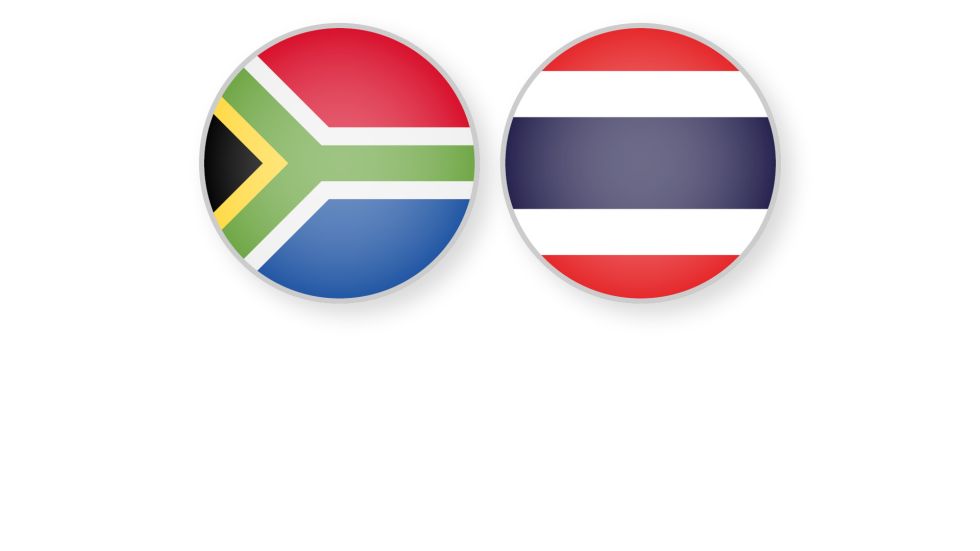 Foundation of Bystronic South Africa Foundation of Bystronic Thailand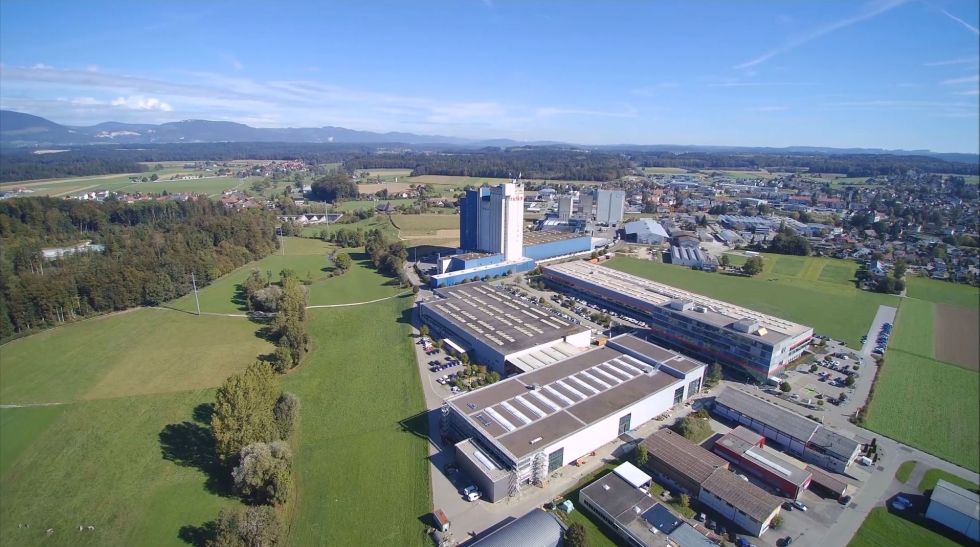 Production hall 1 of the Competence Center Cutting (Niederönz) ready for the Smart Factory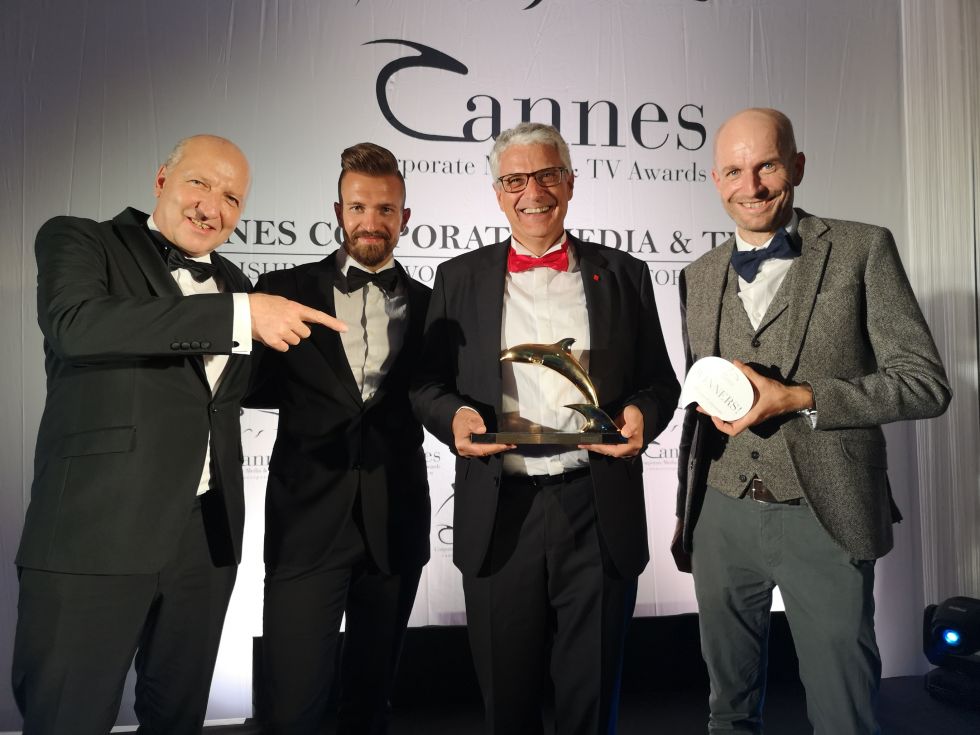 Cannes Corporate Media & TV Awards
a «Golden Dolphin» for the new Bystronic image video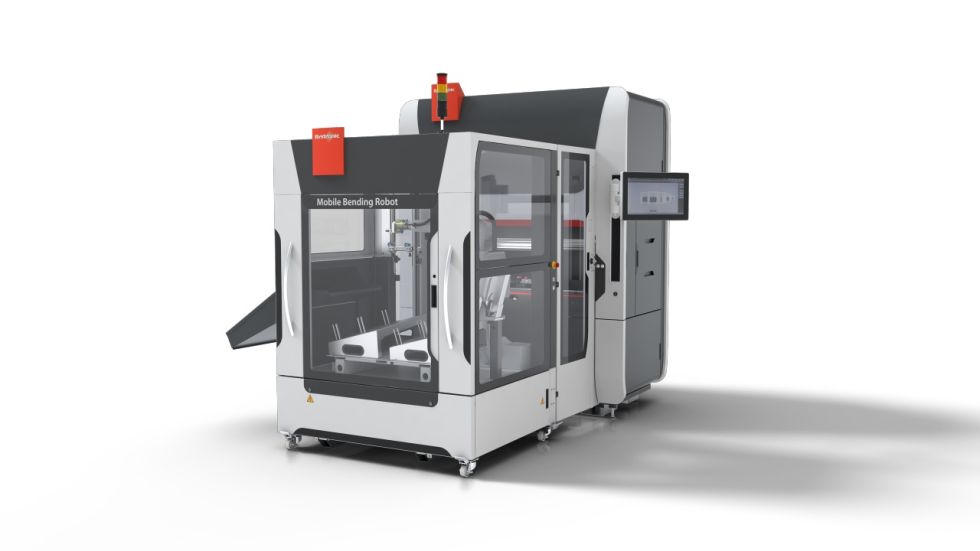 Mobile Bending Cell
Flexible bending robot for the Xpert 80
Modular Tool Changer
Bending automation for fast and precise tool changing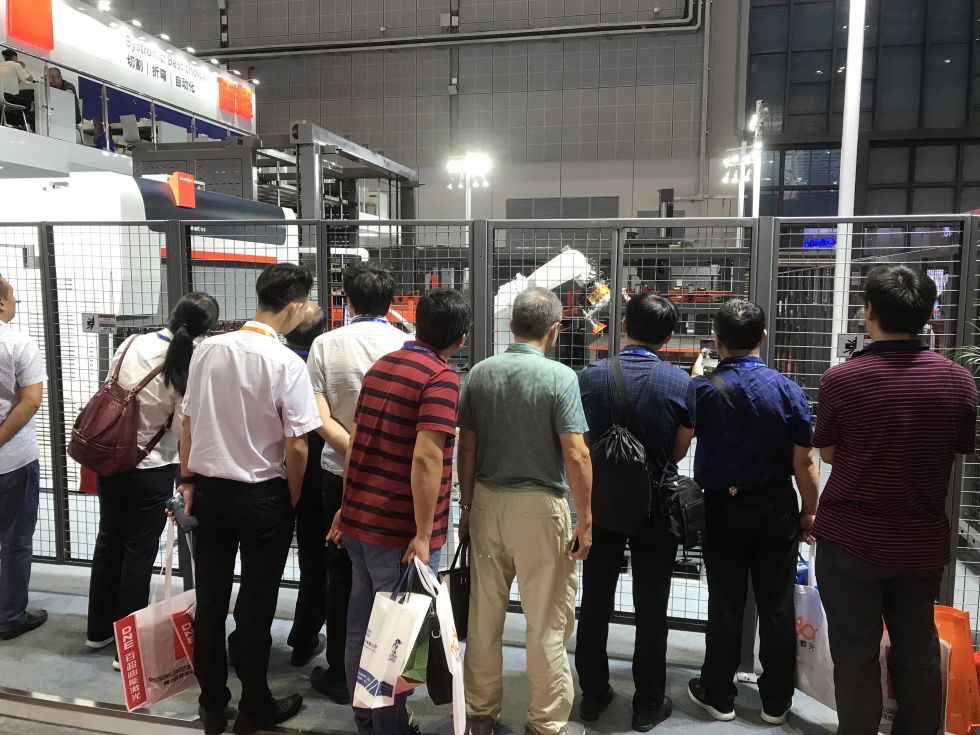 Market launch of automation solutions for cutting and bending in China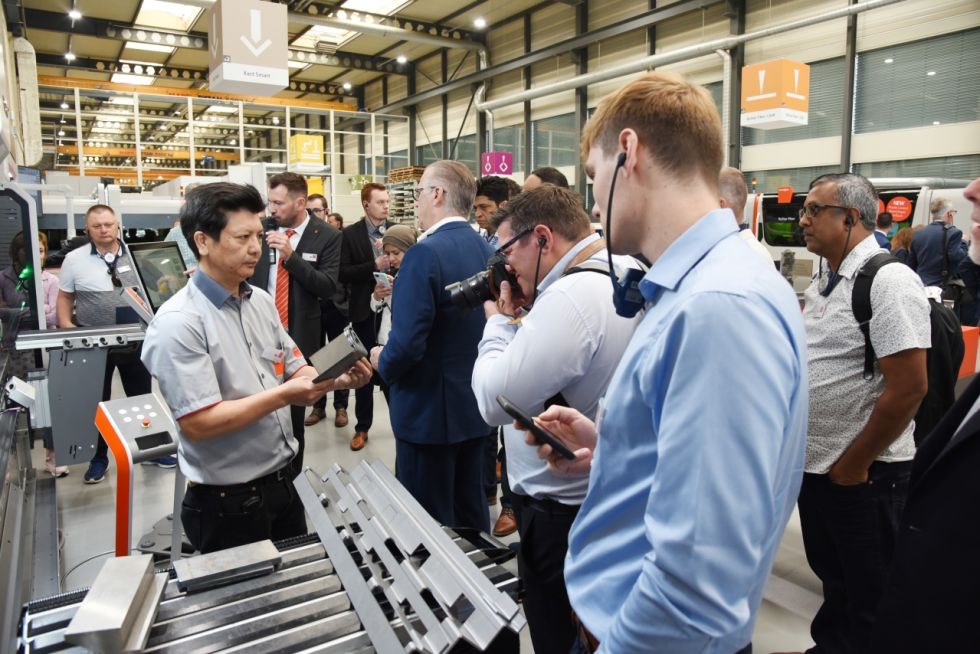 Competence Days
at Bystronic headquarters with over 1100 customers from 55 countries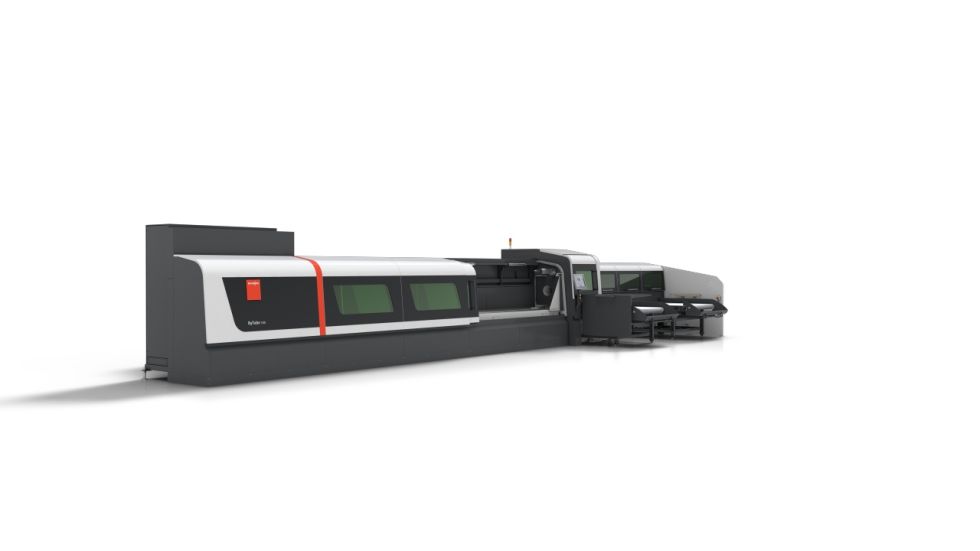 ByTube 130
The ultimate laser technology for tube processing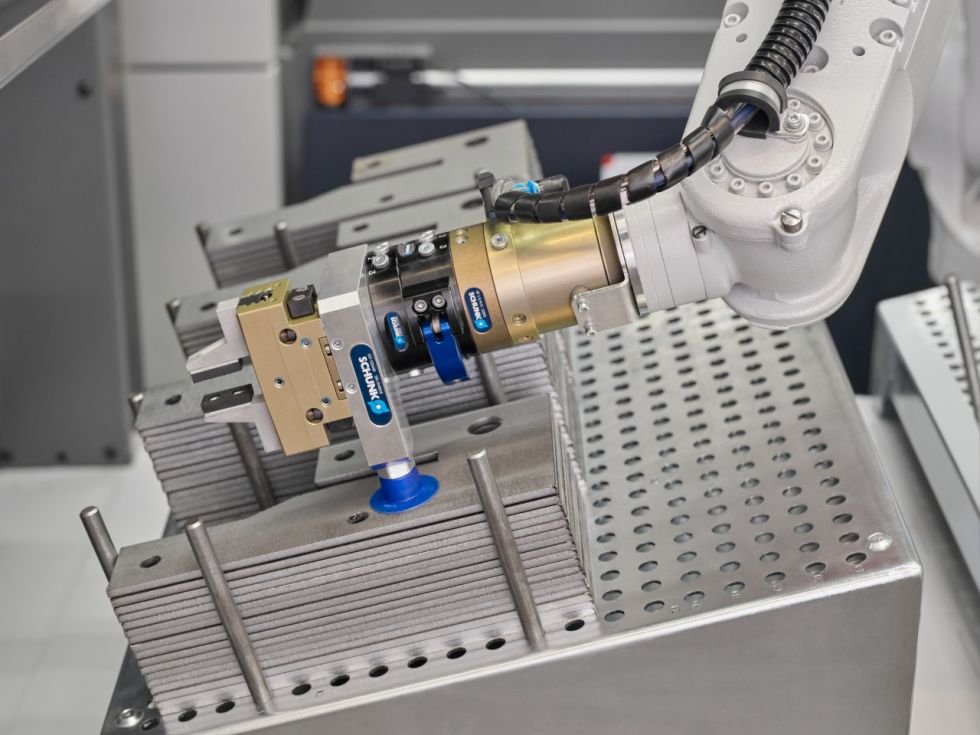 Robot Manager
The comprehensive and powerful programming software for automated bending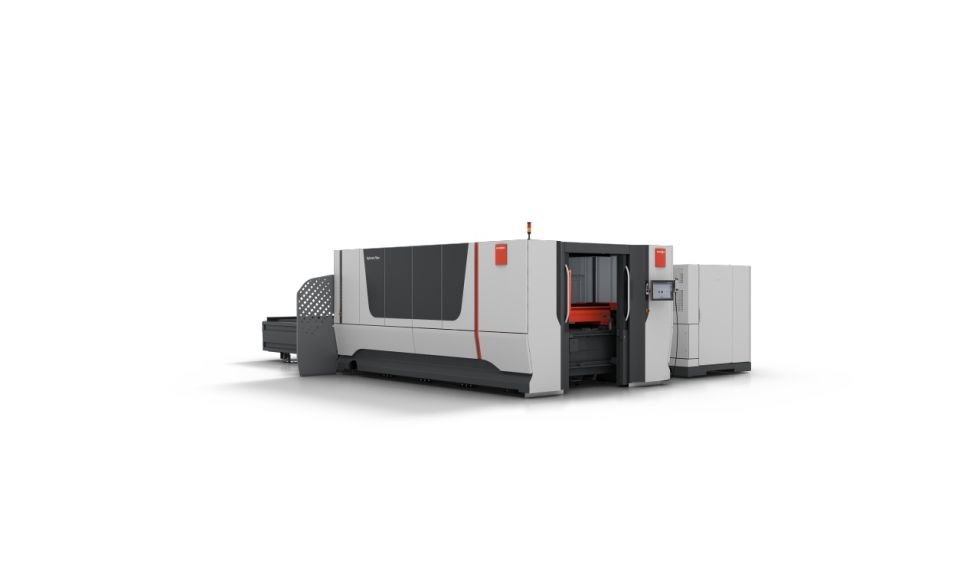 BySmart Fiber
The smart access to fiber laser technology; market launch in Europe and Americas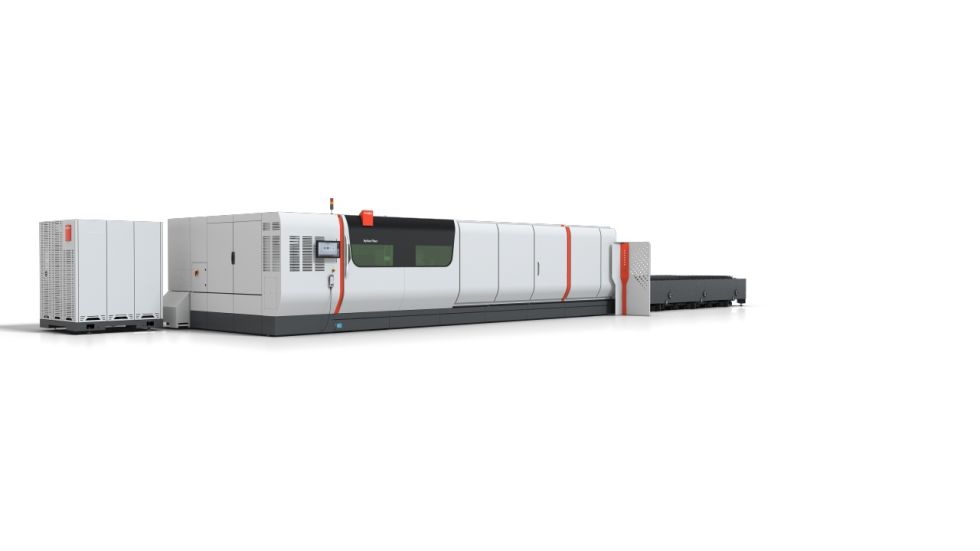 ByStar Fiber 6225 and 8025
High-end laser cutting in the XXL format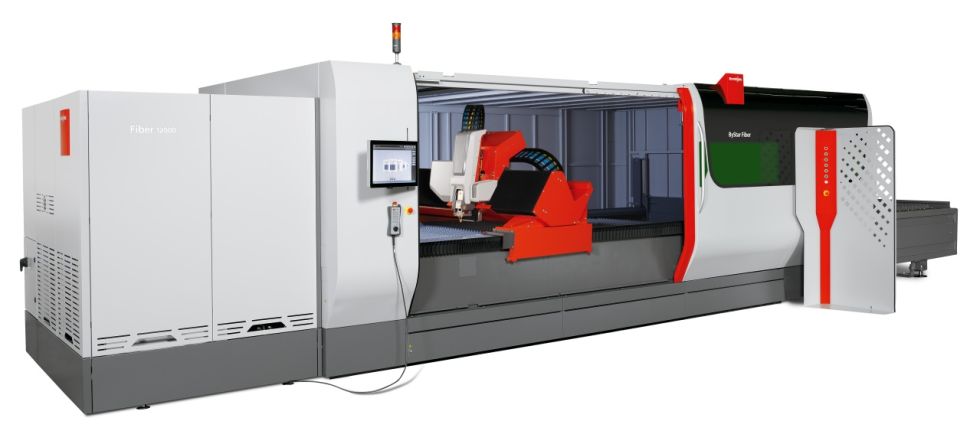 ByStar Fiber
ByStar Fiber with 12kW laser source, new cutting head developed by Bystronic, and BeamShaper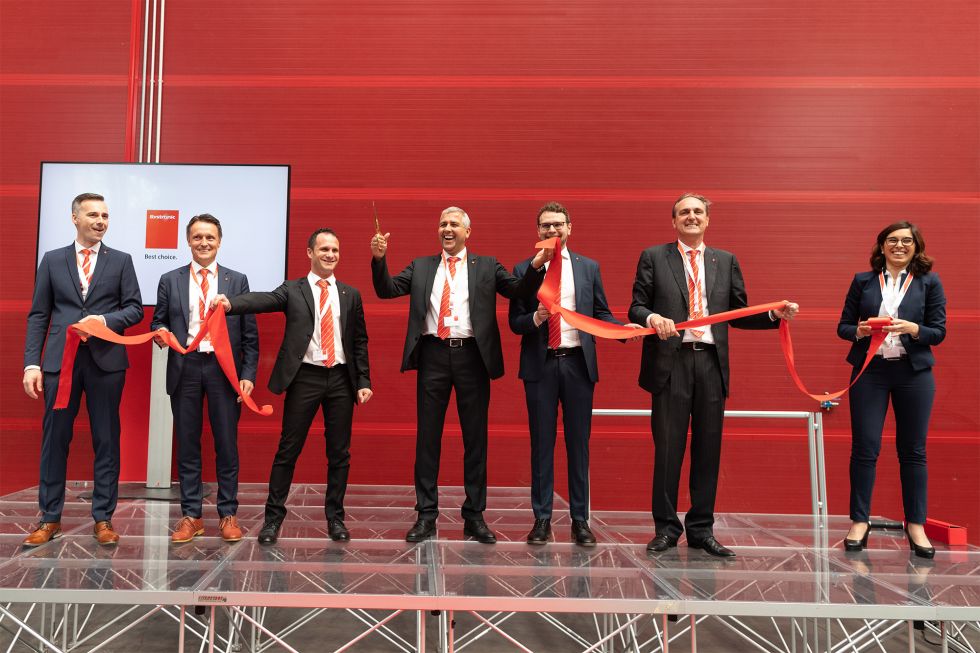 Opening of the Experience Center at the Competence Center Tube Processing, Brescia (I)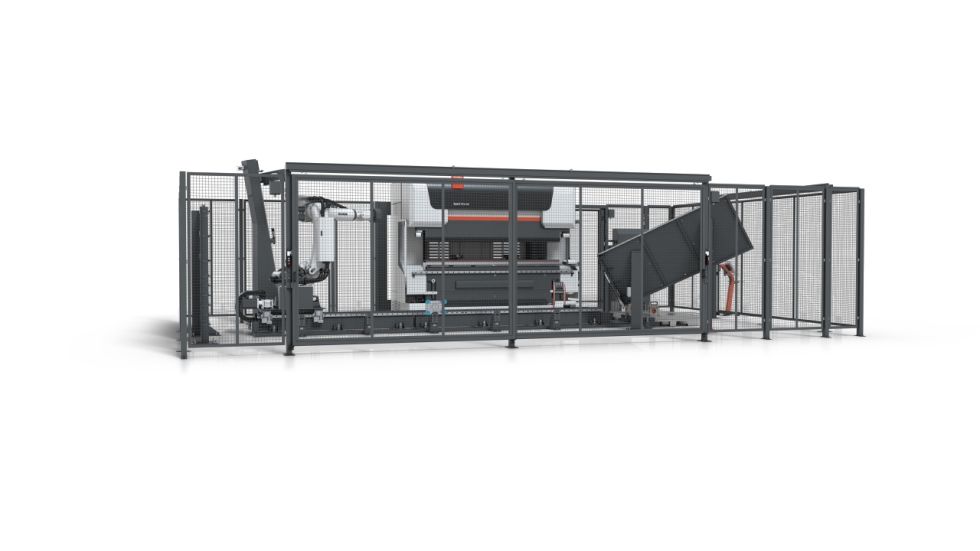 Bending Cell Smart
The flexible entry into automated bending; market launch for Chinese market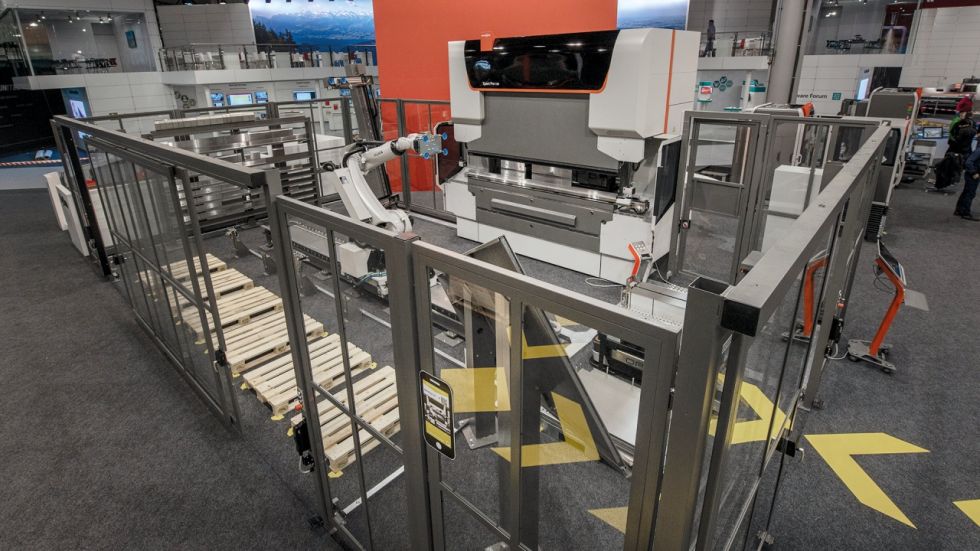 Bystronic wins an award for its fully automated Bending Cell at EuroBLECH 2018
Bystronic at EuroBLECH 2018 (Hanover, D)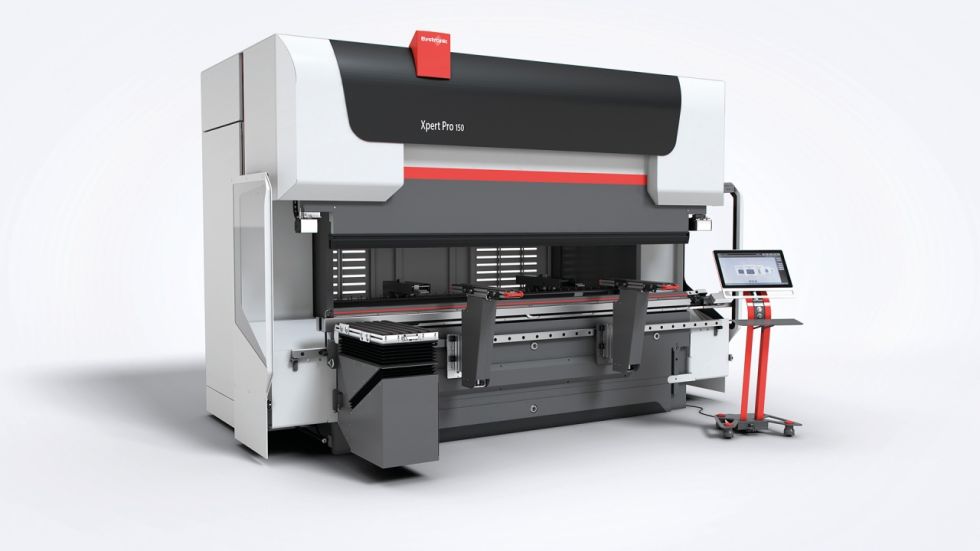 Xpert Pro
Modular power package for demanding benders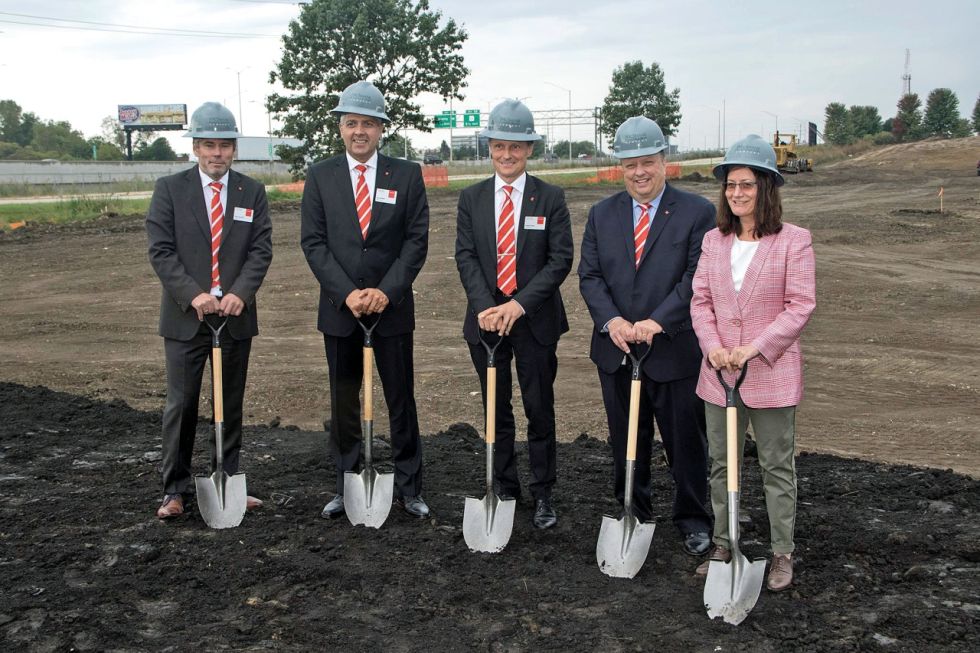 Groundbreaking for new US headquarters and Experience Center near Chicago (USA)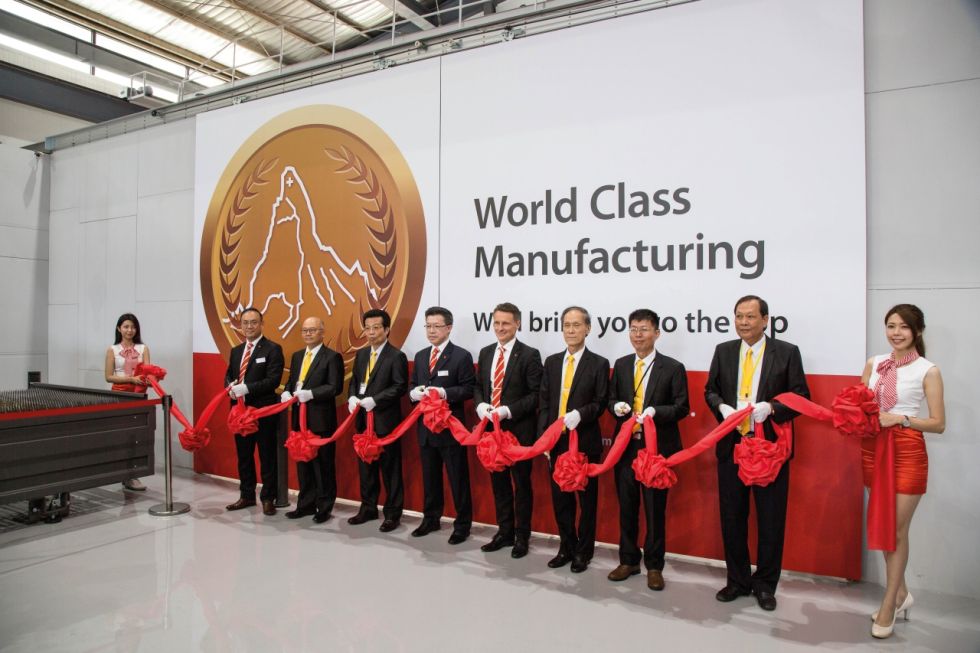 Opening of new Experience Centers in Ho Chi Minh City (VN) and Taipei (RC)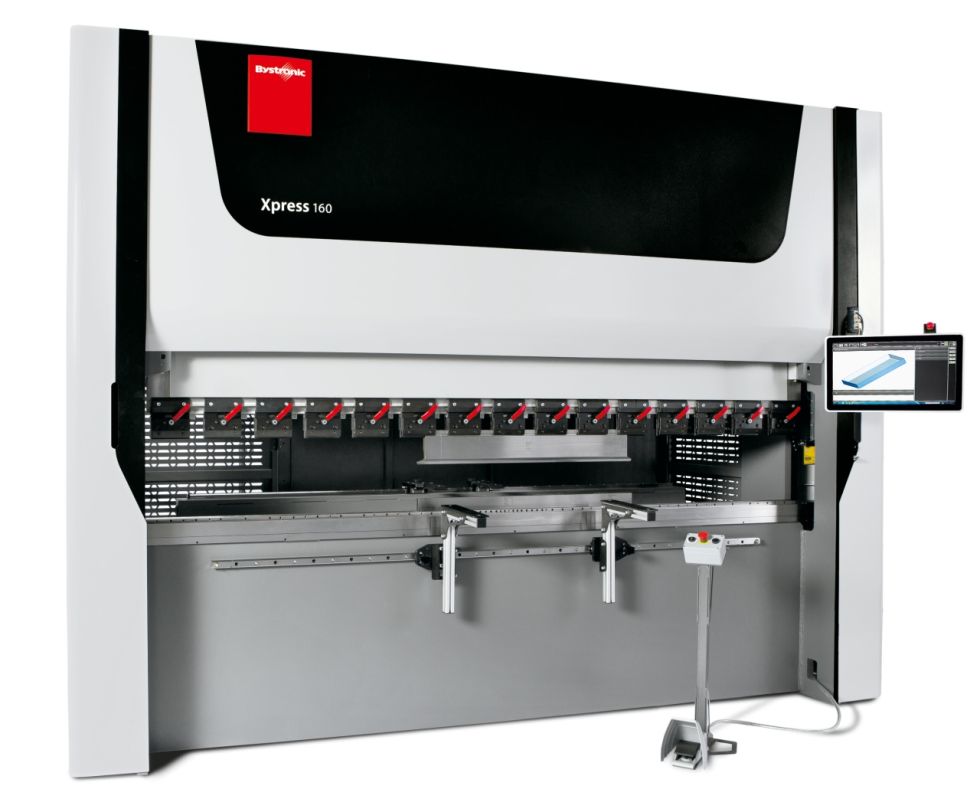 Xpress
The carefree package for entry-level bending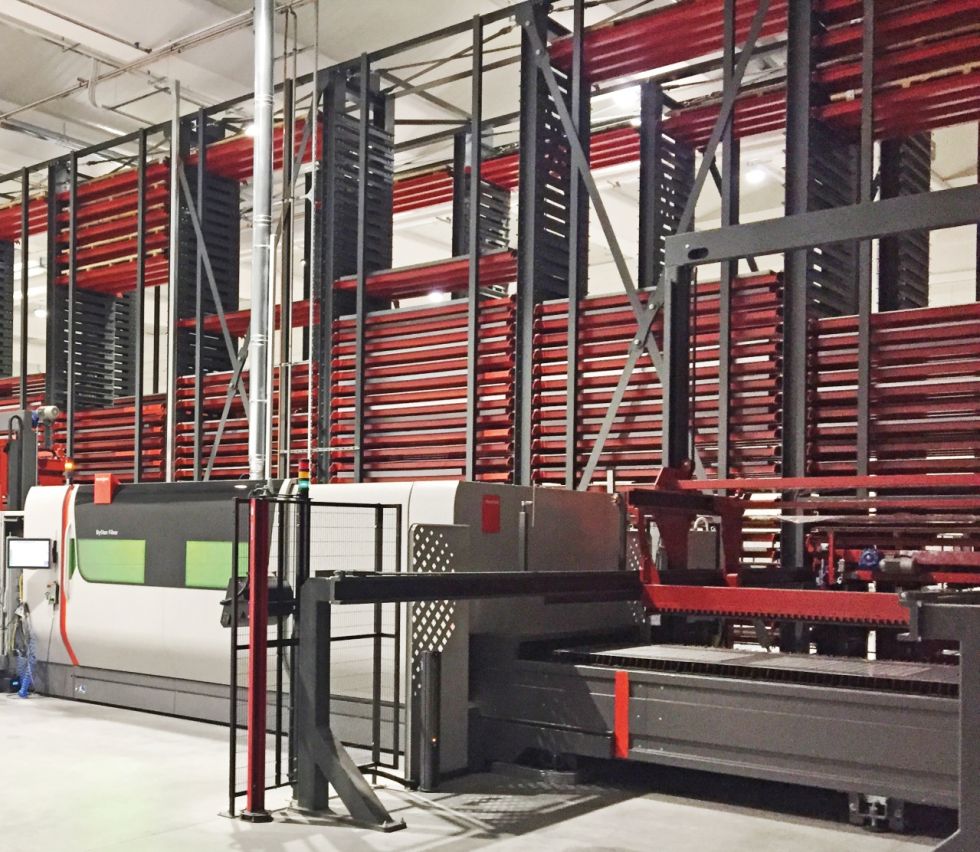 San Giuliano Milanese (I)
Acquisition of majority interest in Antil S.p.A, San Giuliano Milanese (I), specialist for automated sheet metal processing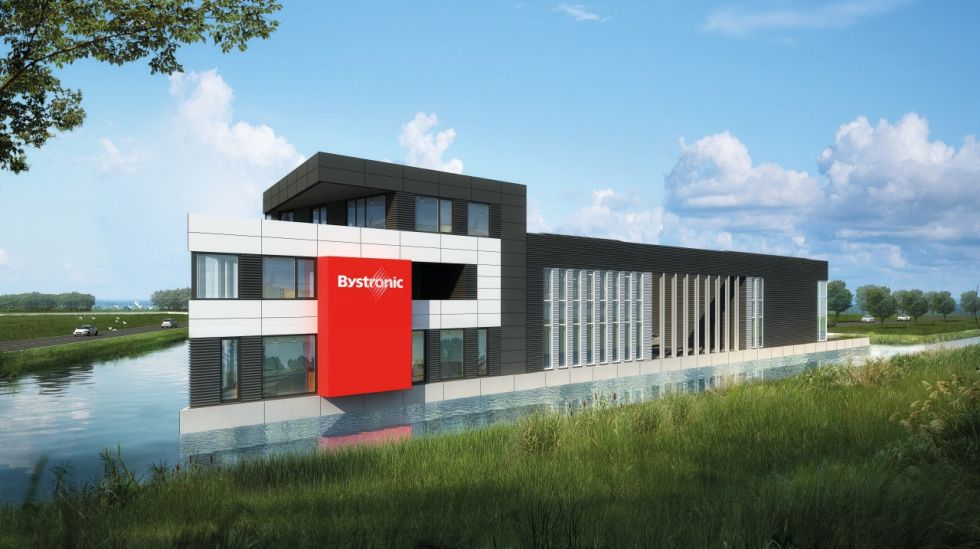 New offices in Pasching (AT), Sokołów/Warsaw (PL), and Meerkerk (NL, see picture)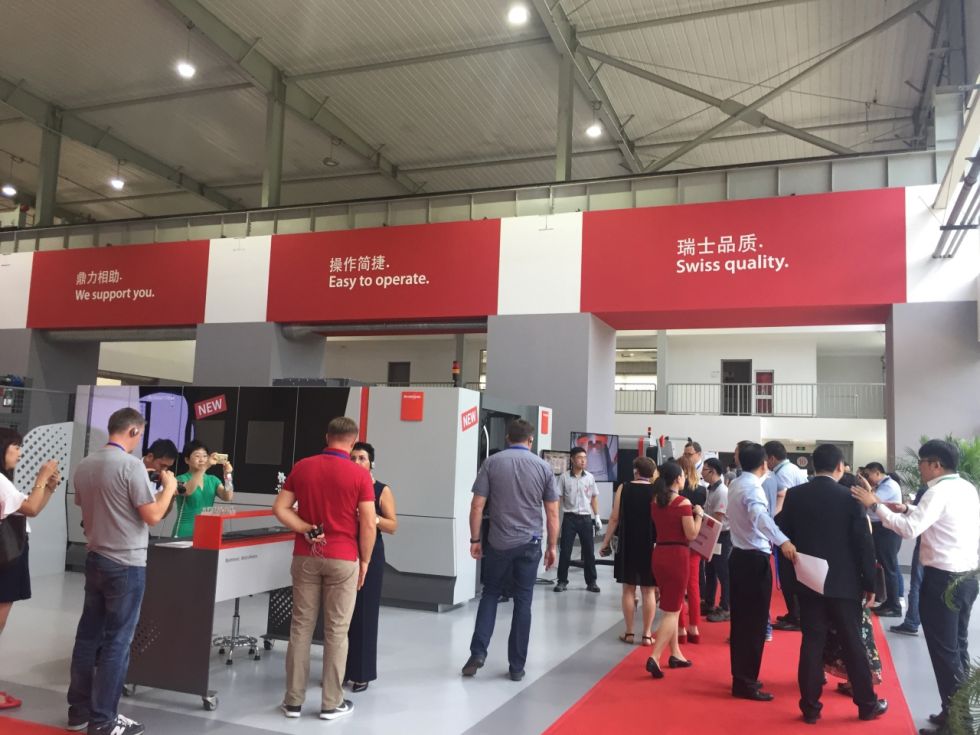 First China Competence Days in Tianjin with visitors from Asia and Europe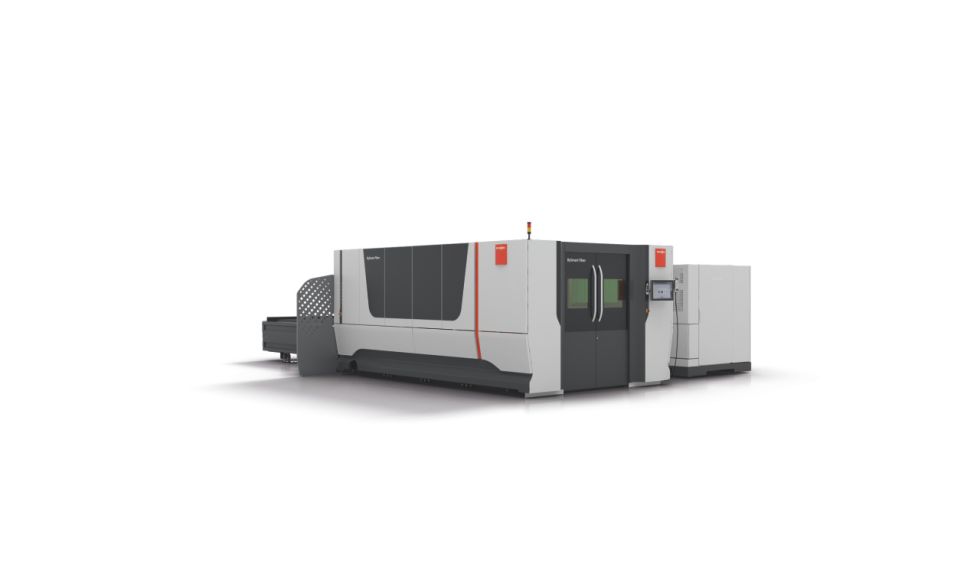 BySmart Fiber:
The smart access to fiber laser cutting
First laser cutting system developed and produced entirely in China (Tianjin)
Since 2019 produced also in Switzerland for European countries and in USA for Americas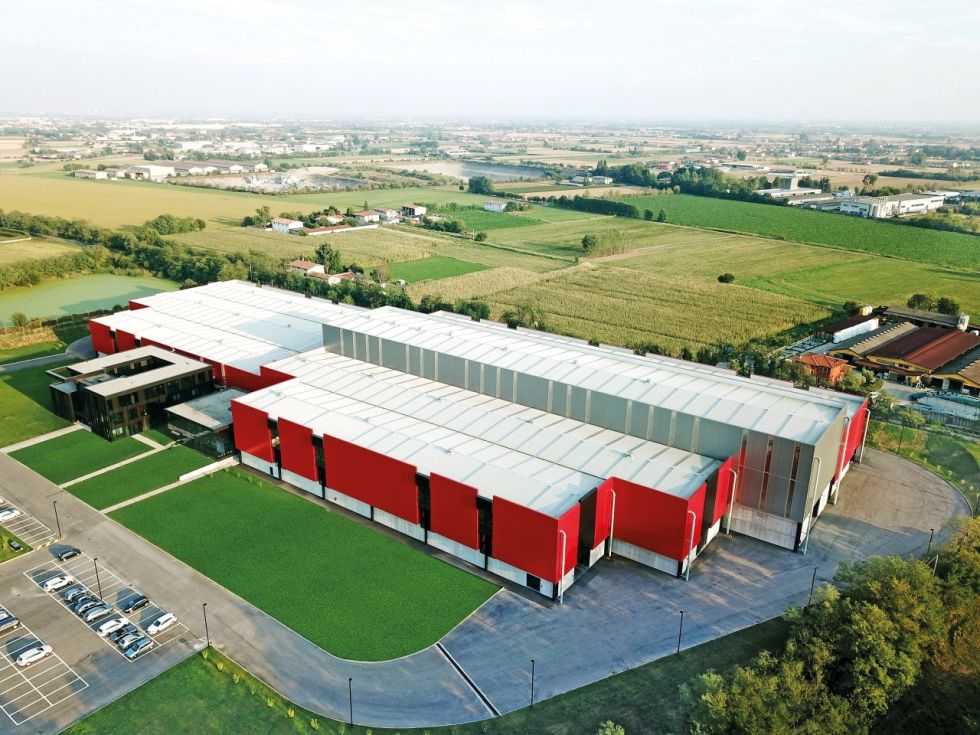 TTM Laser
Acquisition of TTM Laser S.p.A., Brescia (I), the Italian specialist for tube and profile processing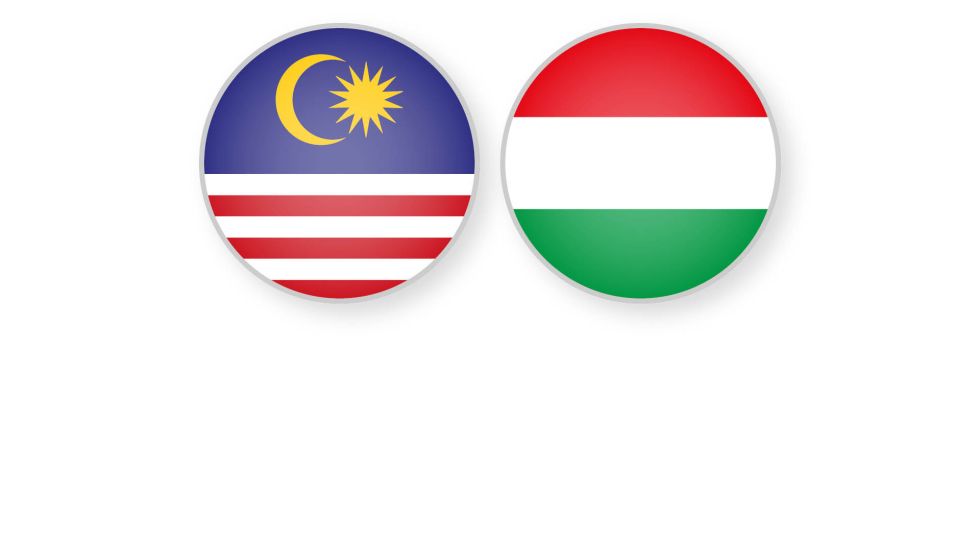 Foundation of Bystronic Malaysia Foundation of Bystronic Hungary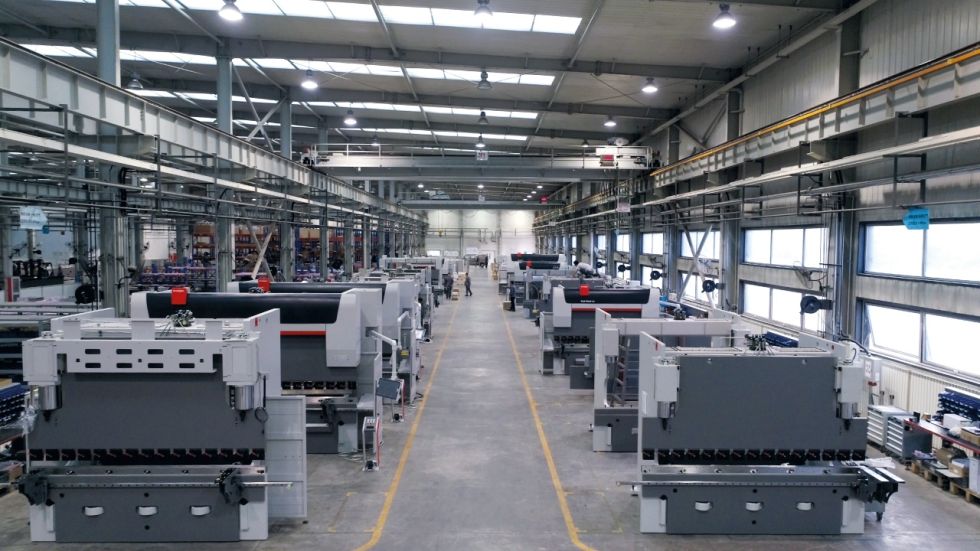 Start of the synchronized flow assembly for laser and bending machines in Tianjin (PRC)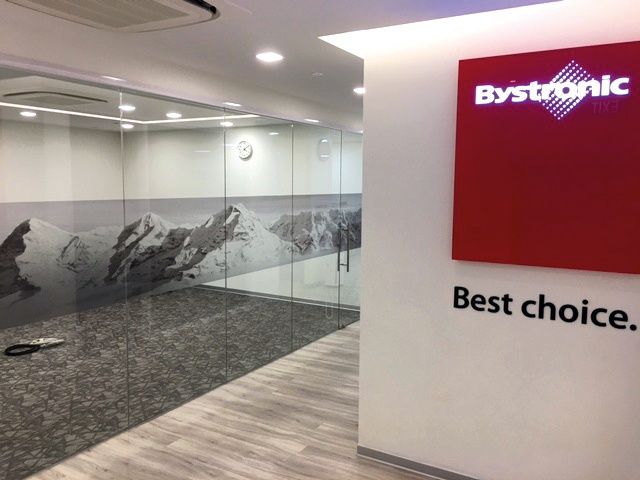 New offices in Singapore, headquarters of South East Asia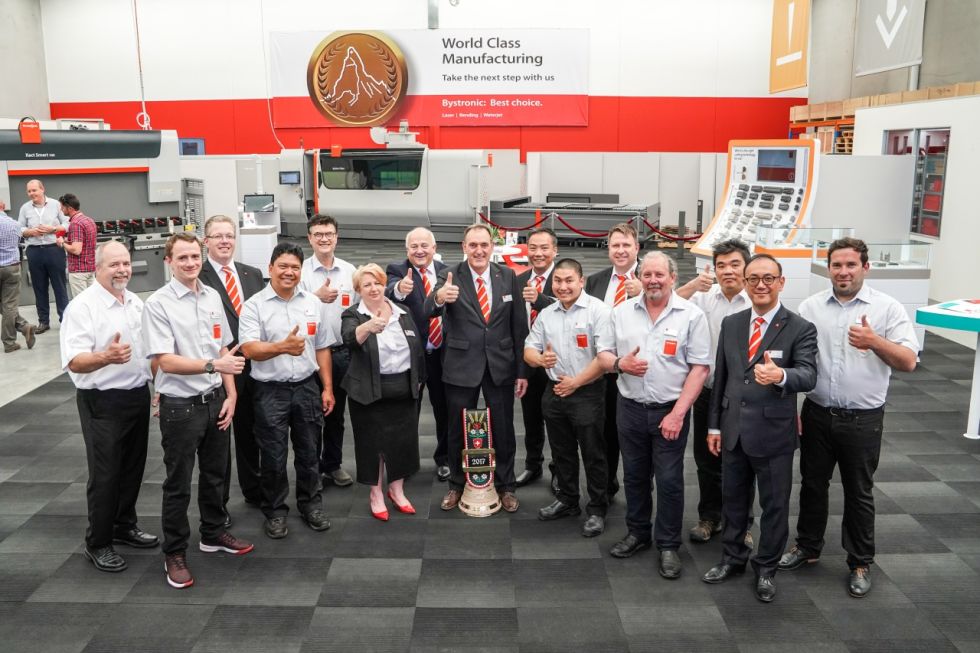 New state-of-the art demo center in Melbourne (AU)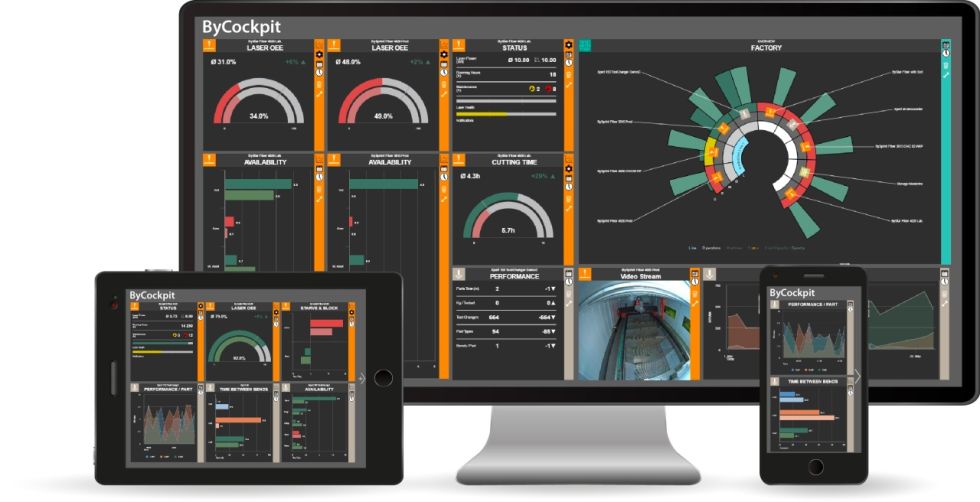 Digital real-time information for the sheet metal production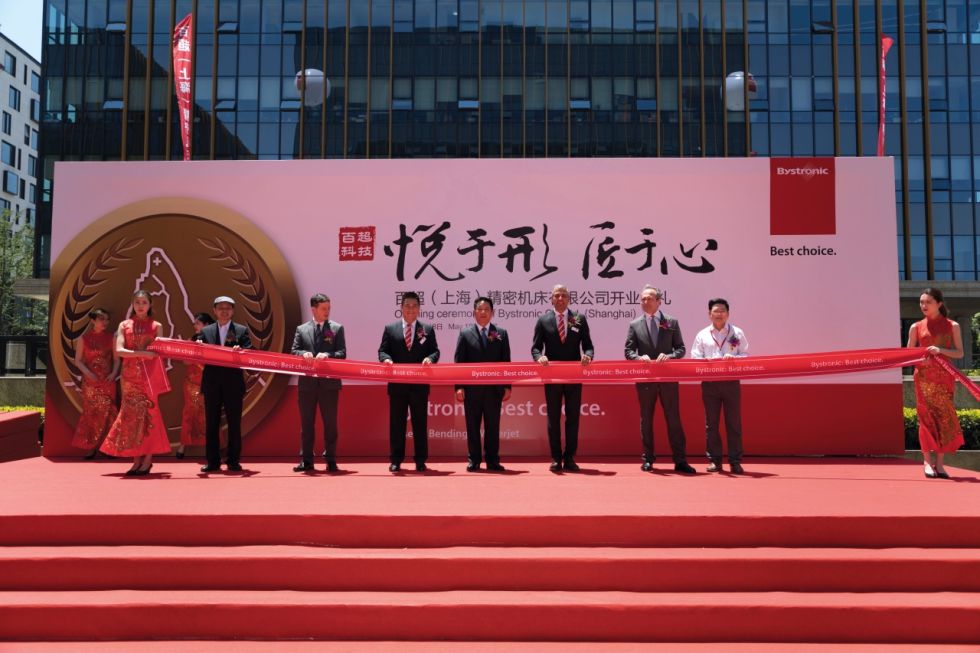 New China headquarters in Shanghai, with state-of-the-art demo center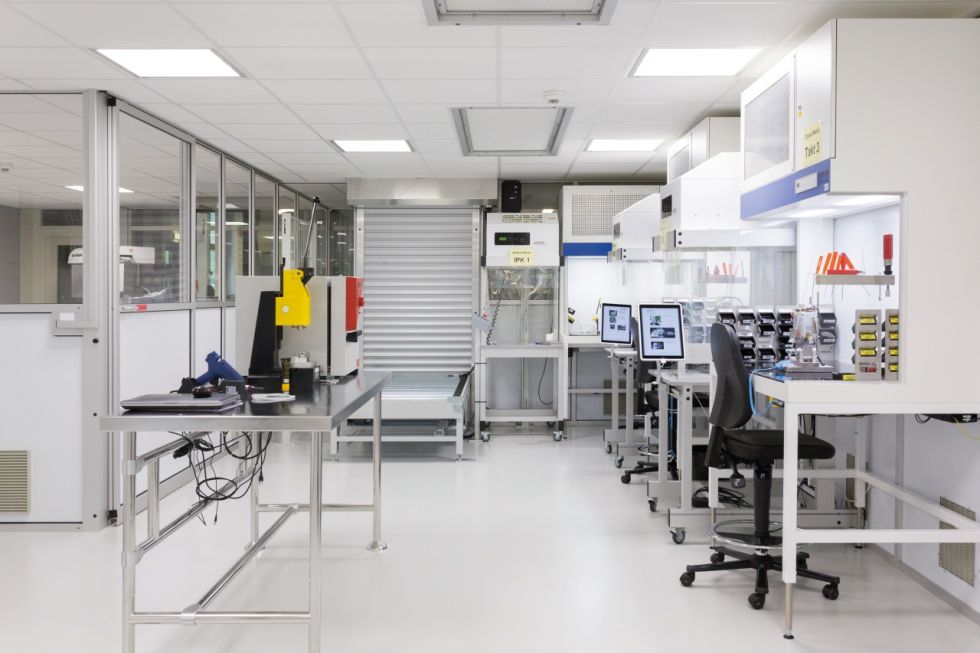 Cleanroom assembly of the new Bystronic fiber laser cutting head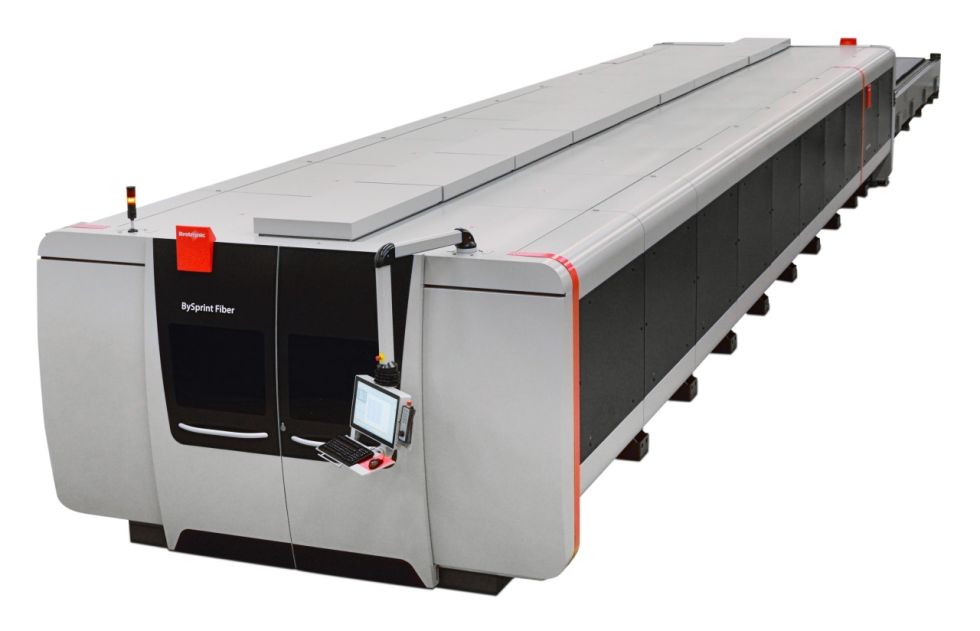 BySprint Fiber
Bystronic expands the BySprint Fiber laser cutting system with the 12-meter-format
Versatile loading and unloading automation solution for fiber laser cutting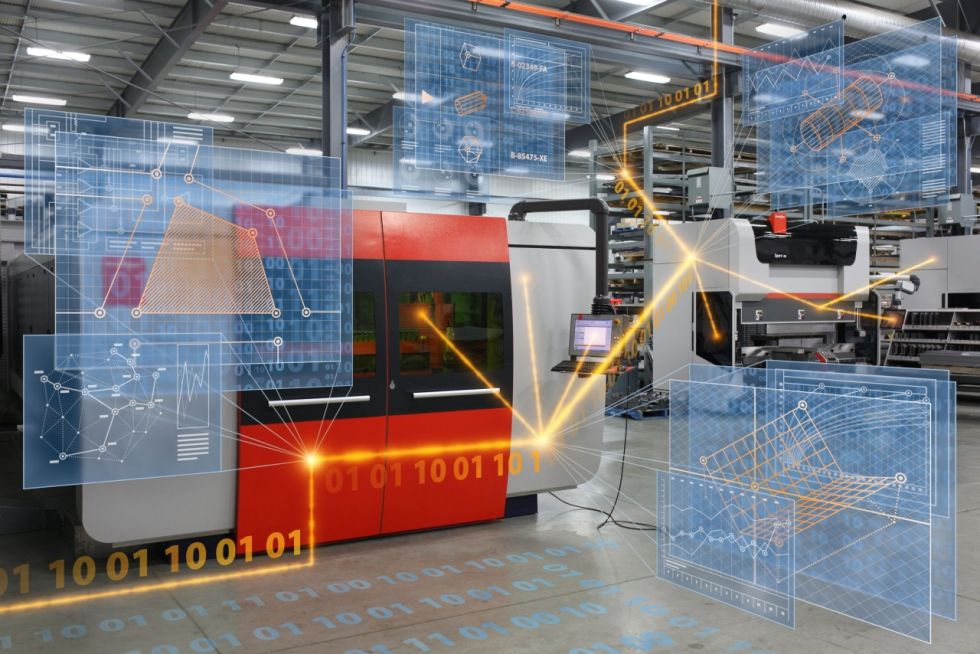 Digital production management from order to finished part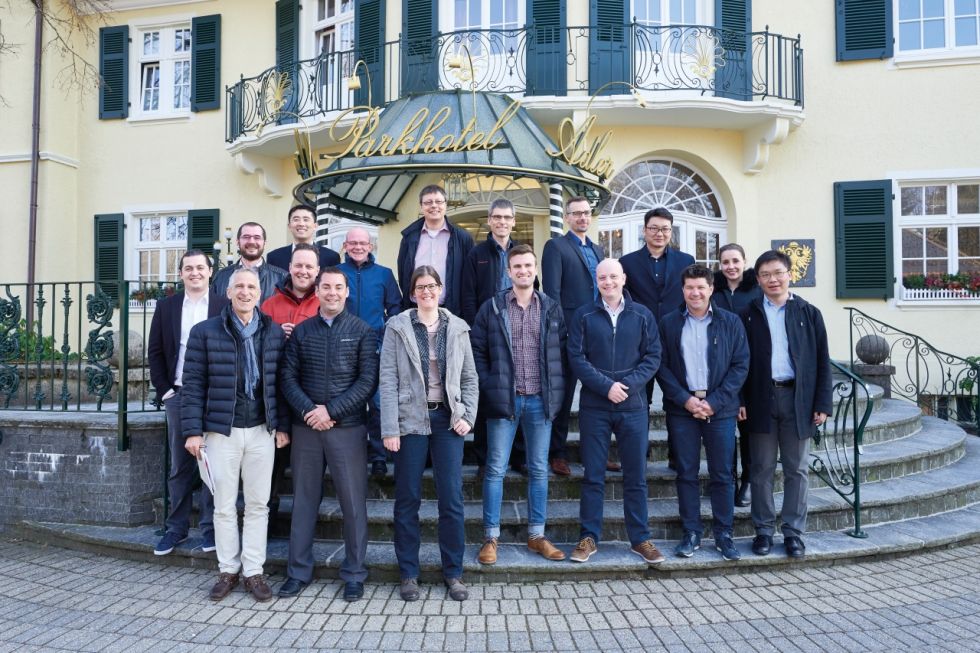 Bystronic Leadership Development Training
Promoting the talents of tomorrow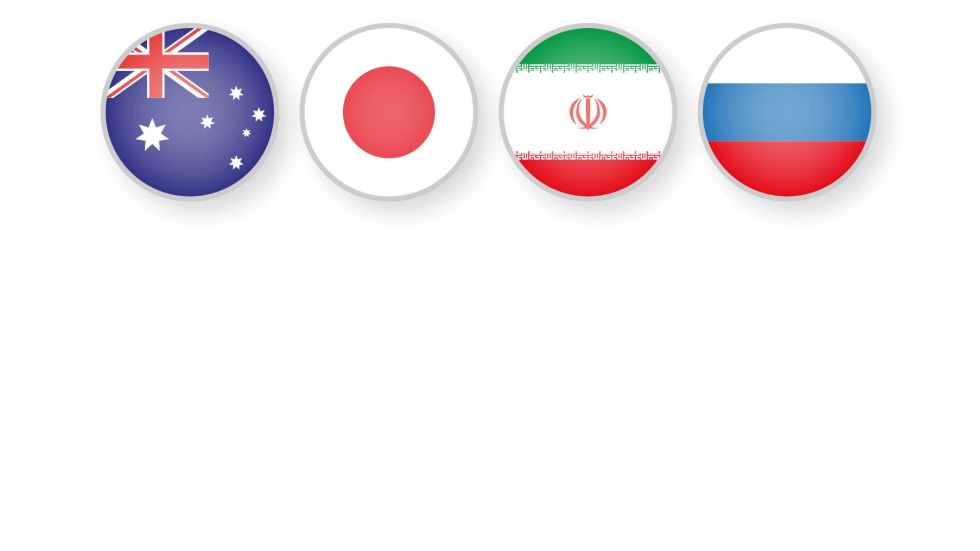 Foundation of Bystronic Australia
Foundation of Bystronic Japan
Resumption of sales activities in Iran
Reopening of Bystronic Slovakia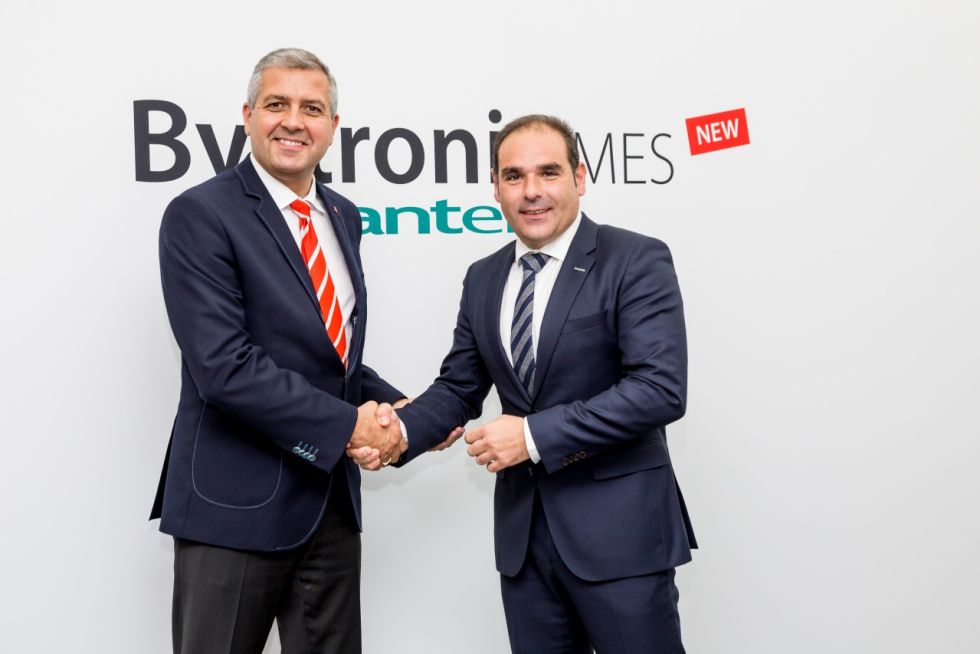 Lantek
Innovation partnership for an MES solution with the Spanish software specialist Lantek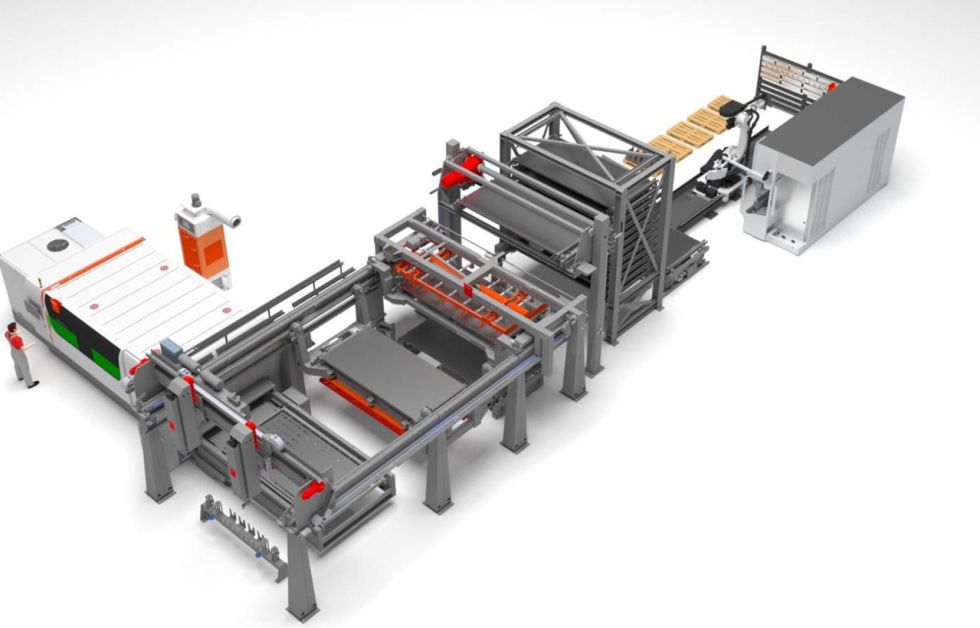 Production Cell
Everything flows; showcase at EuroBLECH 2016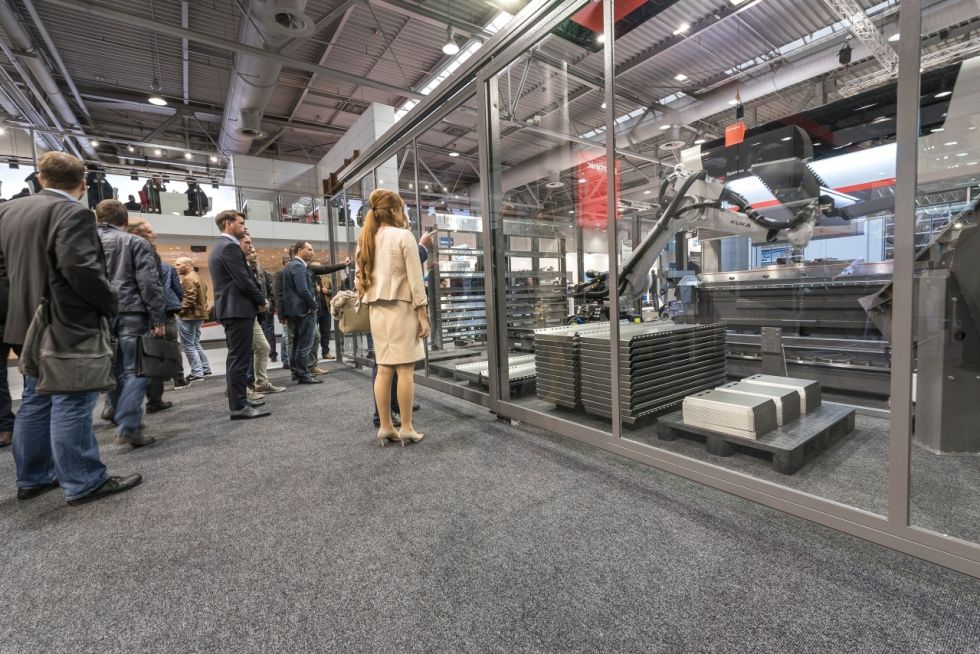 Bending Cell
Bending Cell = Xpert + Automation shown at EuroBLECH 2016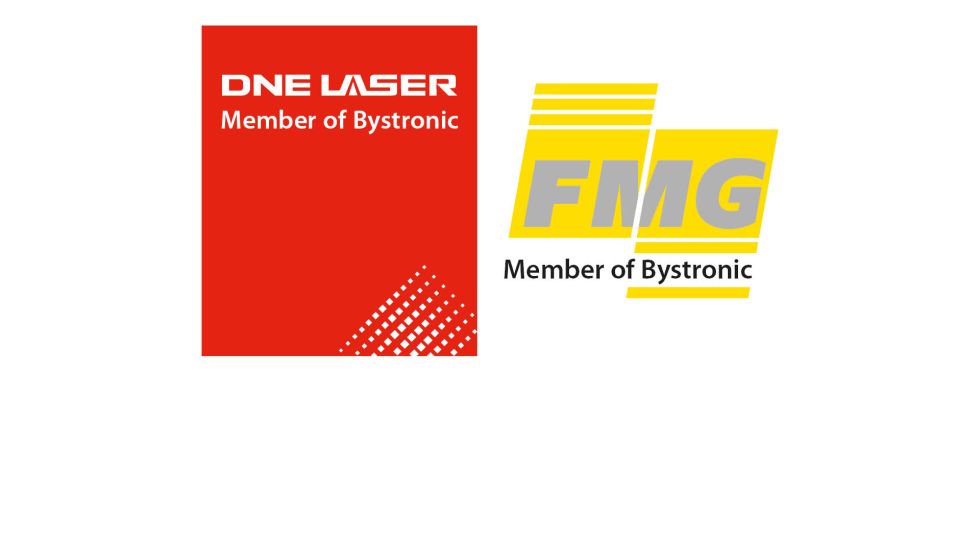 Acquisition of the Chinese company DNE Laser, Shenzhen Acquisition of the Swiss company FMG, specialist for warehouse and handling systems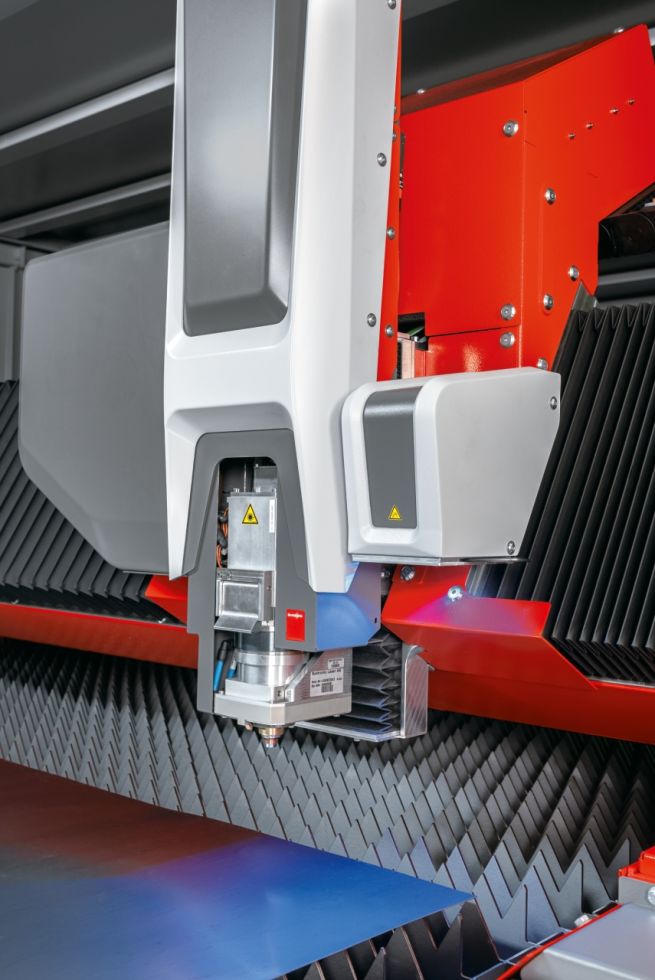 New cutting head for ByStar Fiber
developed and designed by Bystronic
Mobile Bending Cell
Xpert 40 automated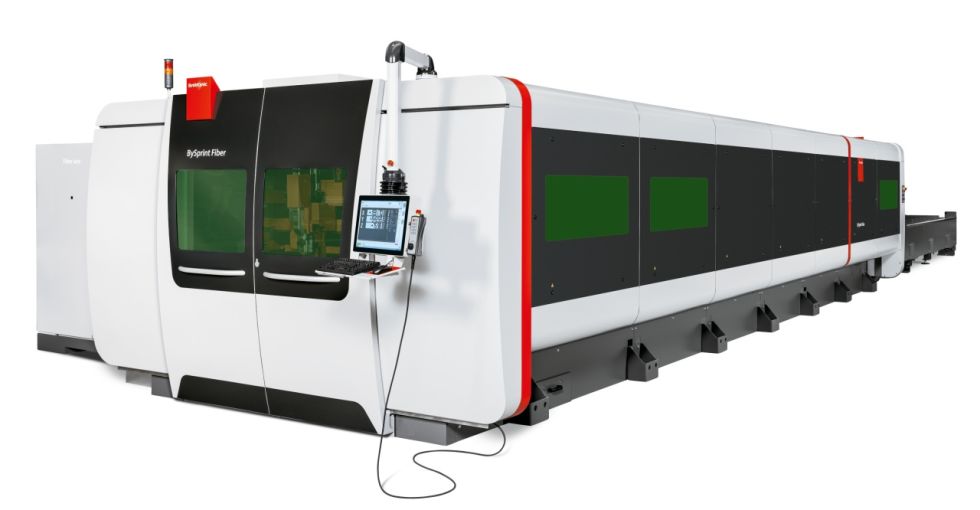 BySprint Fiber
High performance in the XXL format
BySmart Fiber
The smart fiber laser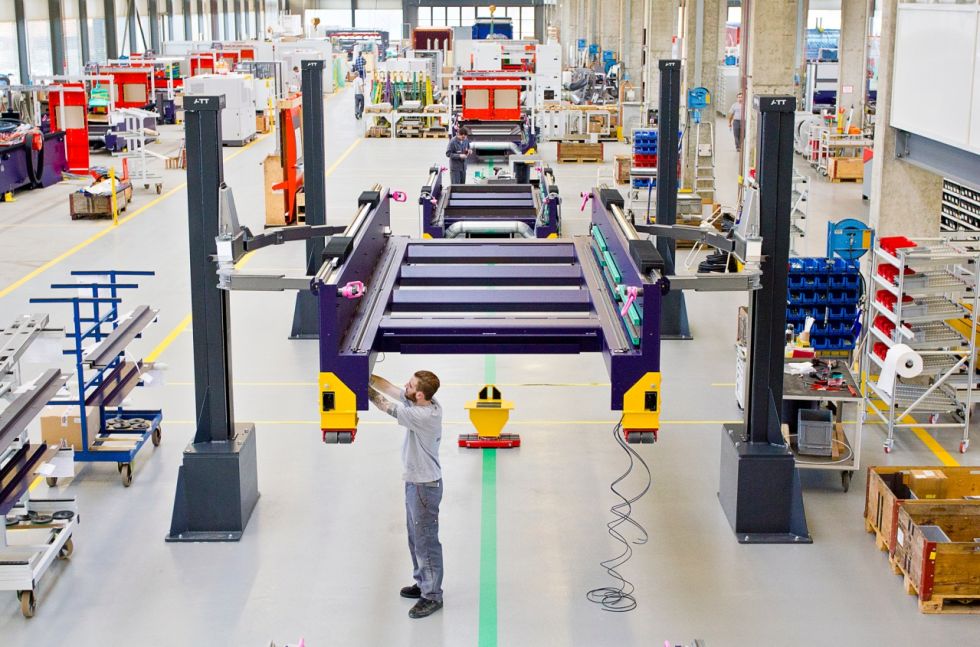 Start of the synchronized flow assembly for the BySprint Fiber in Niederönz
Xpert Tool Changer
The set-up accelerator
ByStar Fiber:
Fiber laser cutting without compromises
Xact Smart:
Swiss quality made in China
Xpert 40:
Set up, turn on, and bend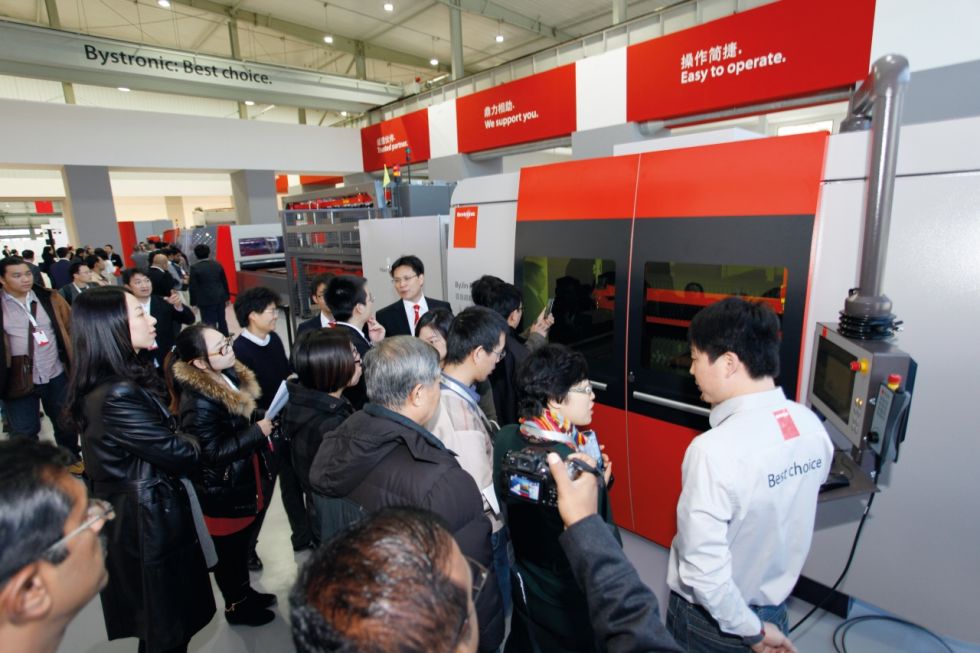 Opening of the demo center for China and South East Asia in Tianjin (P.R.C.)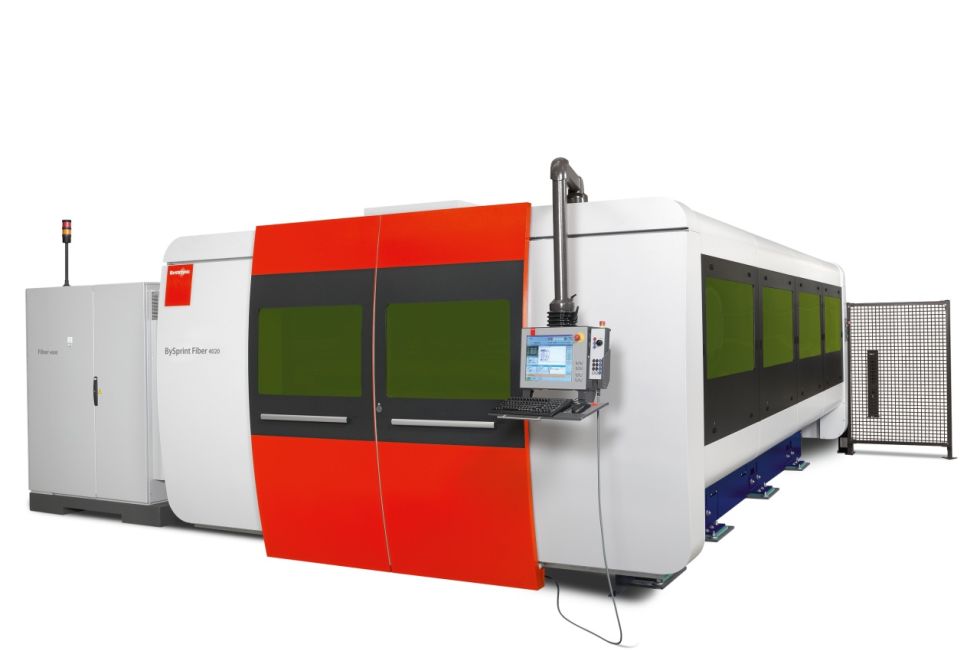 BySprint Fiber
With Fiber 6000 Watt
Start of the new design architecture across all product platforms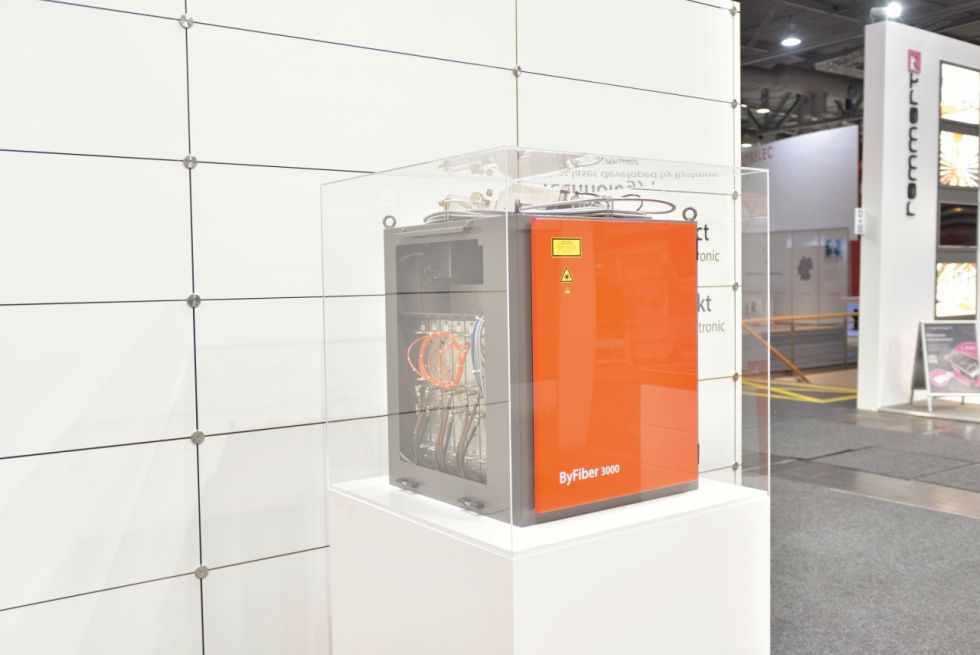 Presentation of Bystronic fiber technology at EuroBLECH 2014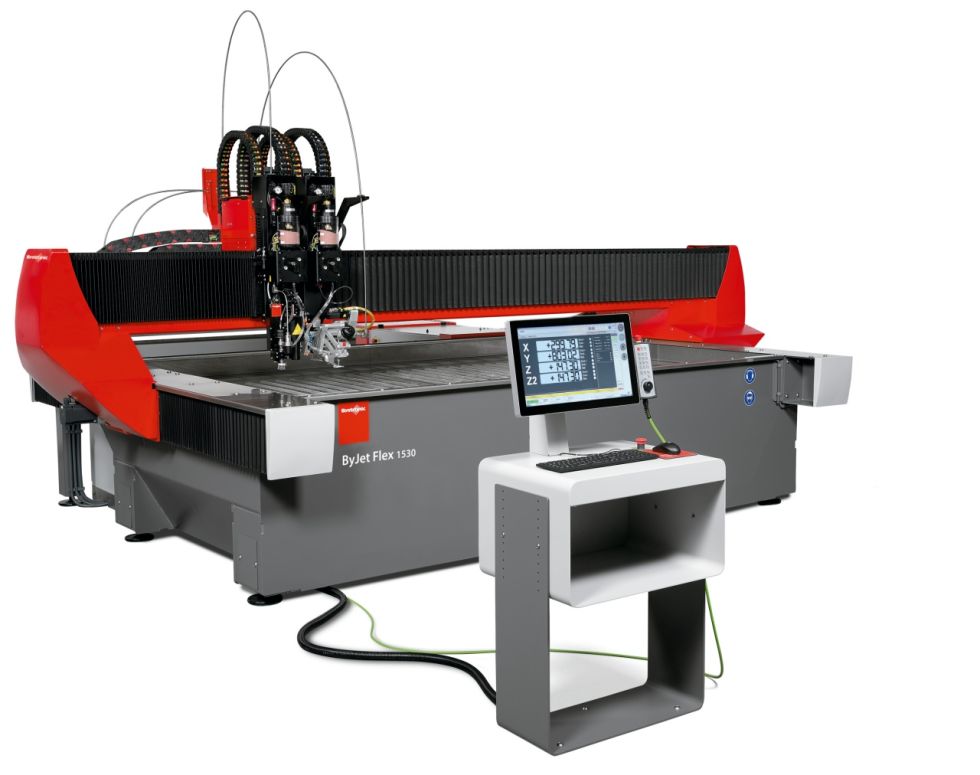 ByJet Flex:
3D cutting head for more flexibility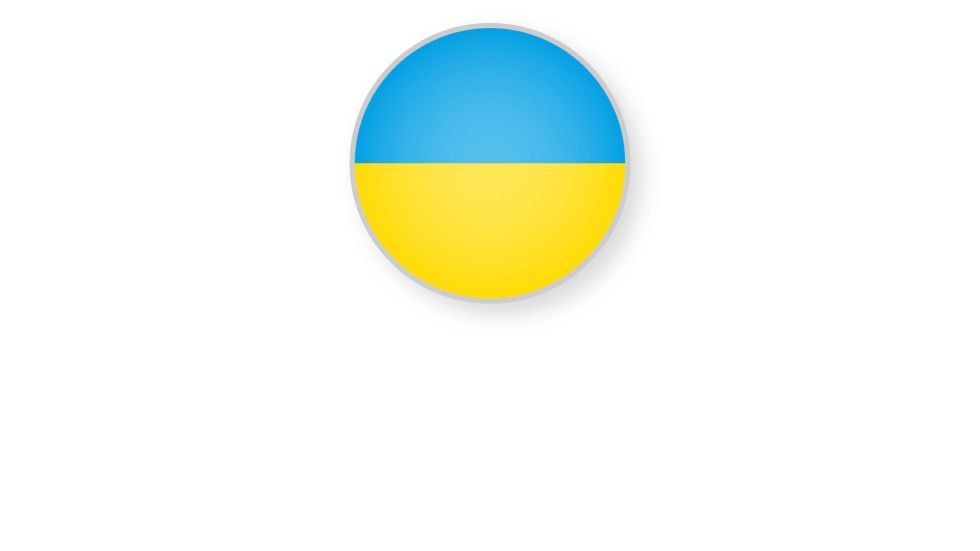 Foundation of Bystronic Ukraine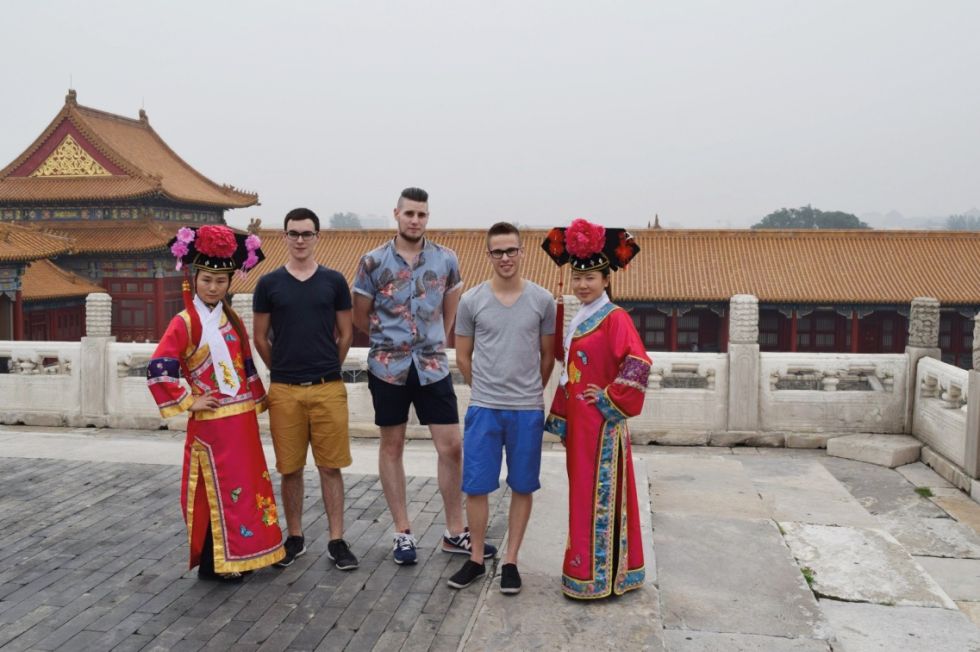 Swiss apprenticeship graduates gain professional experience in China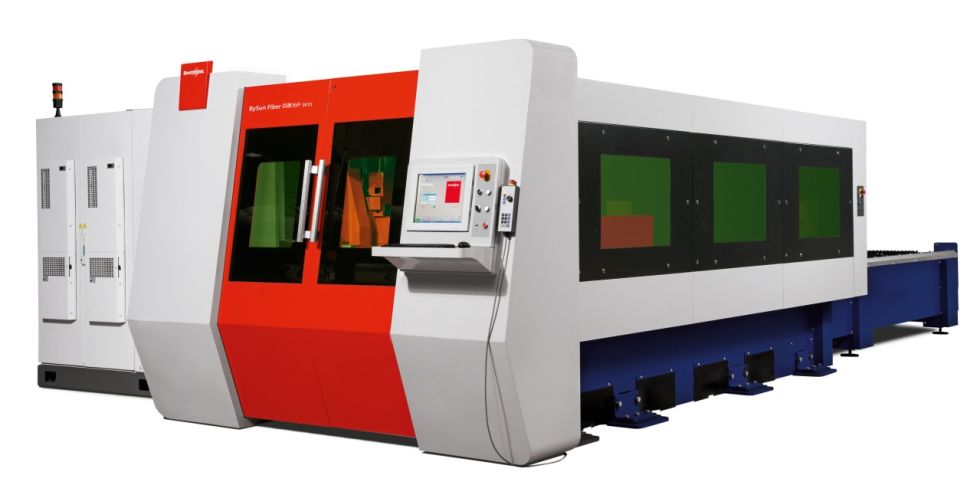 BySun Fiber:
First fiber laser machine developed in China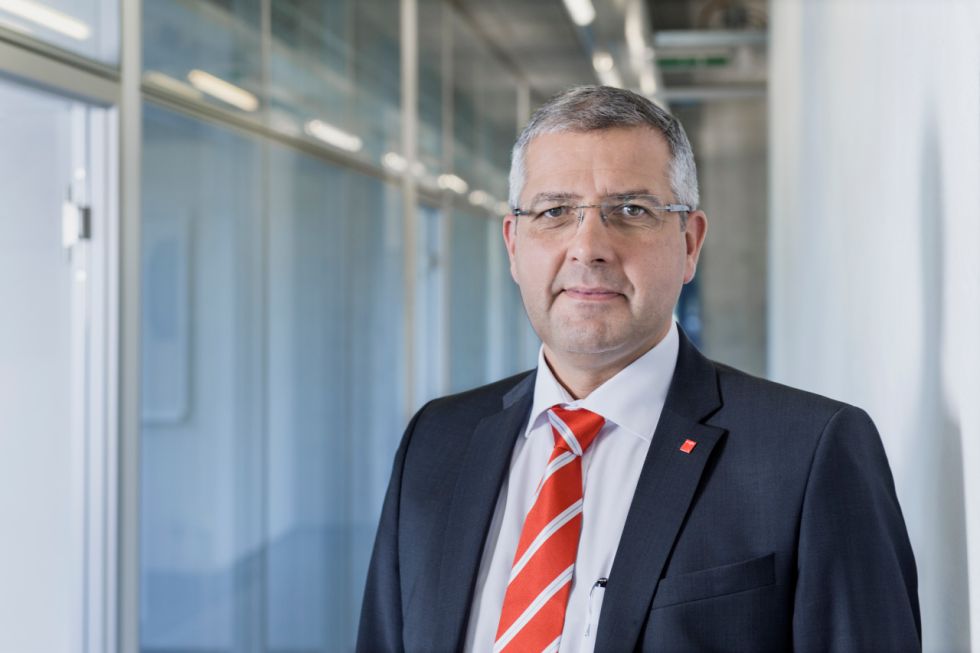 CEO Ferdi Töngi passes on the baton to Alex Waser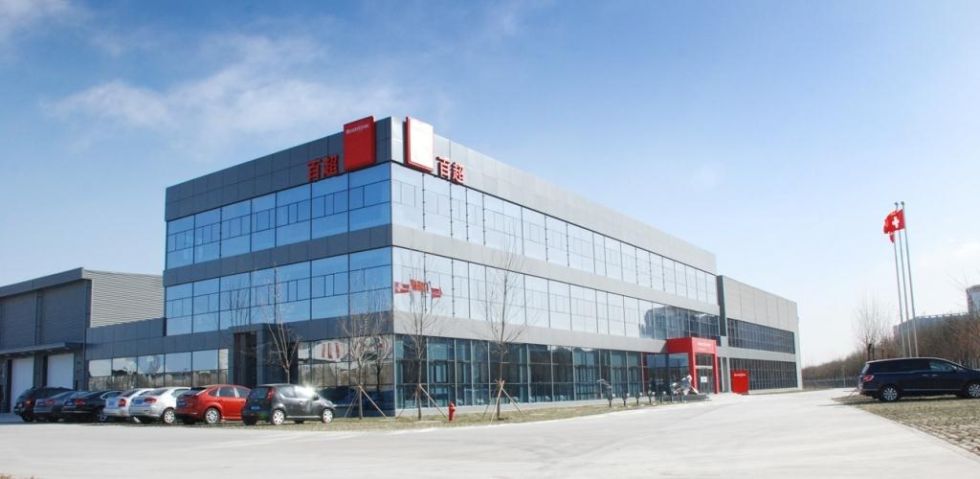 Opening of Bystronic Tianjin 2 (P.R.C.) -
(R&D center, laser cutting machine assembly, demo center)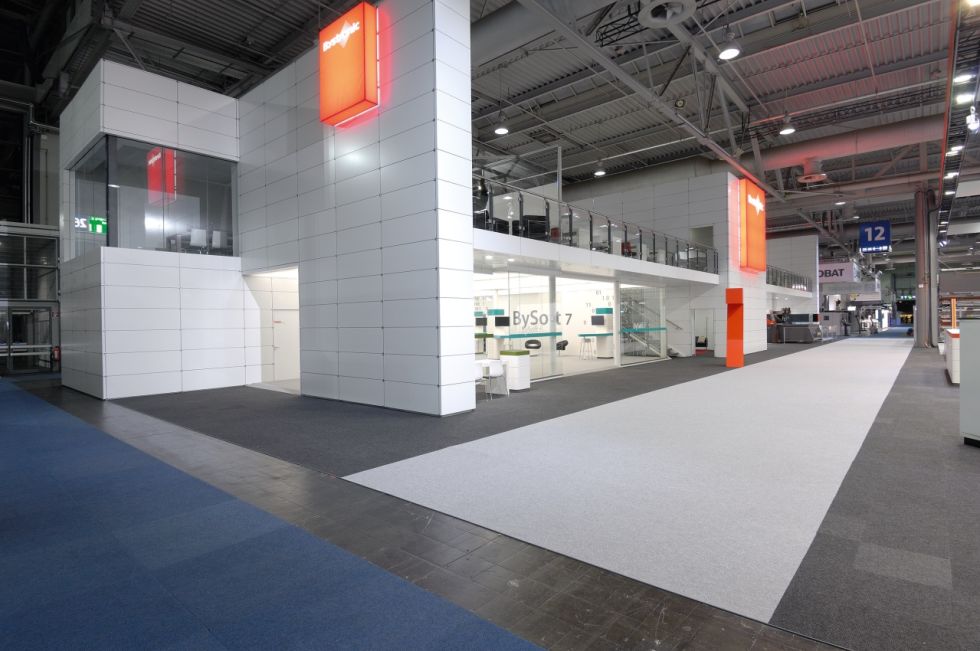 EuroBLECH 2012:
New worldwide exhibition design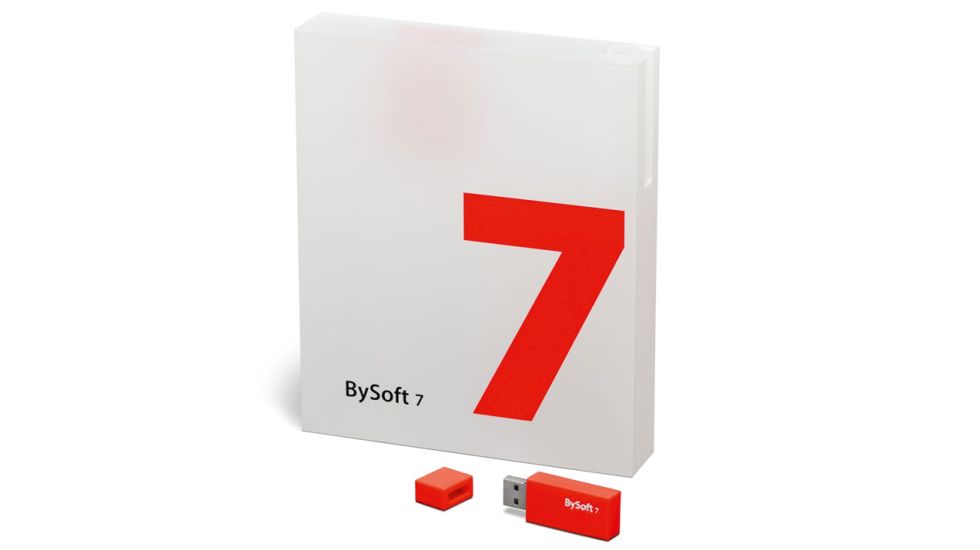 ByAutonom 3015/Xcite 80 E:
Introduction of a new, pioneering machine design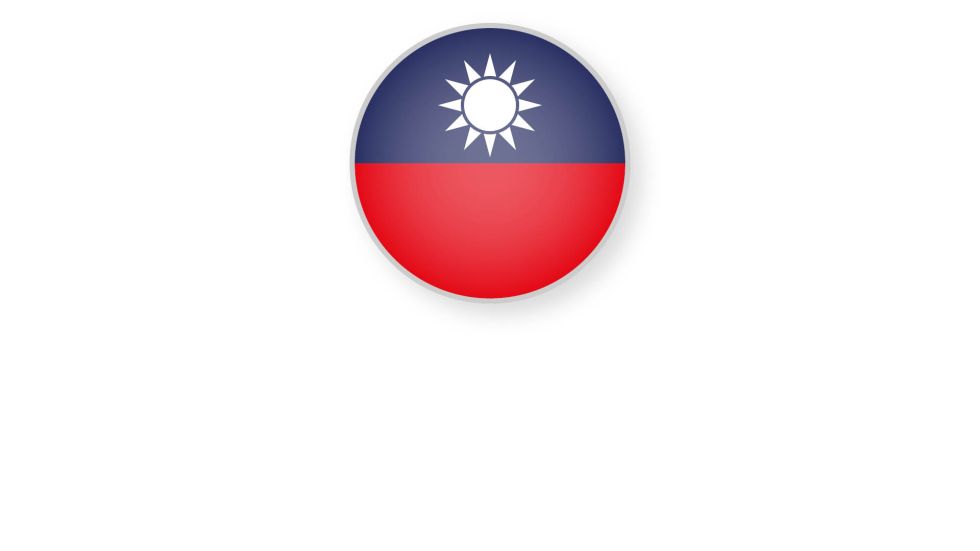 Foundation of Bystronic Taiwan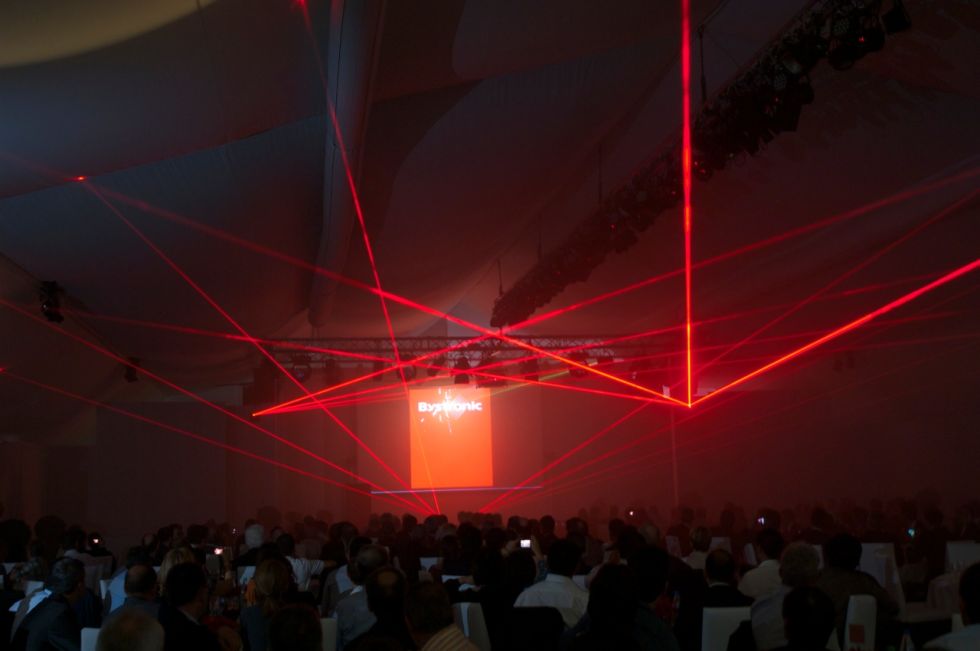 25-year anniversary celebration in Niederönz (CH)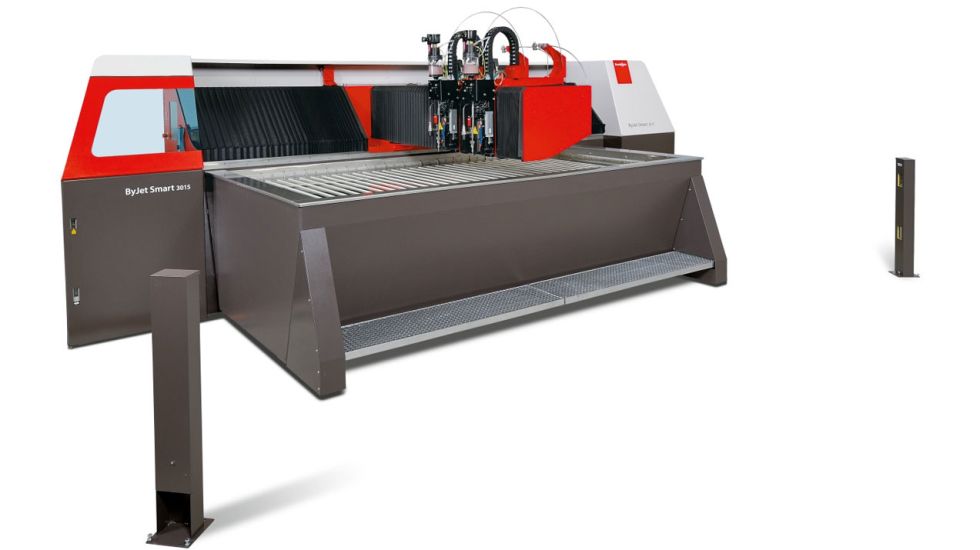 ByJet Smart 3015:
Small but mighty!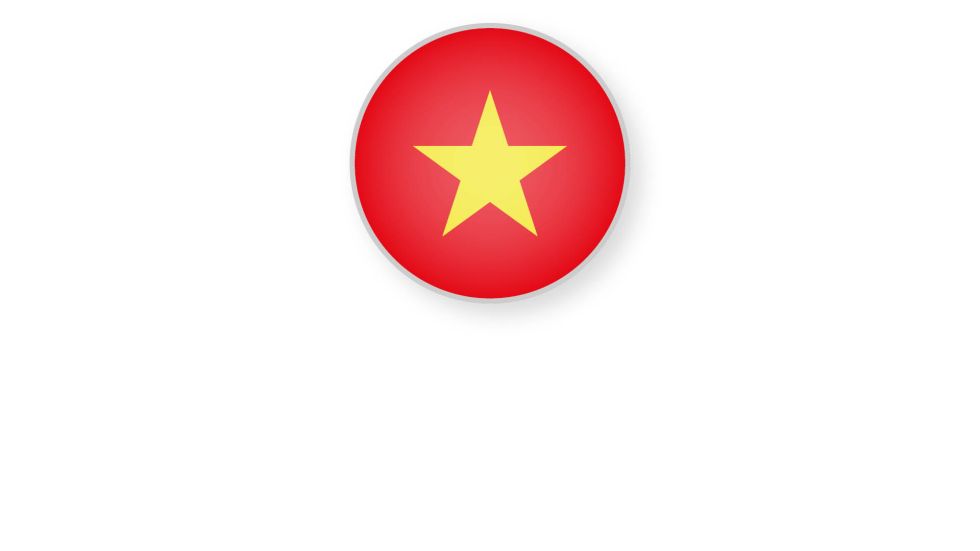 Foundation of Bystronic Vietnam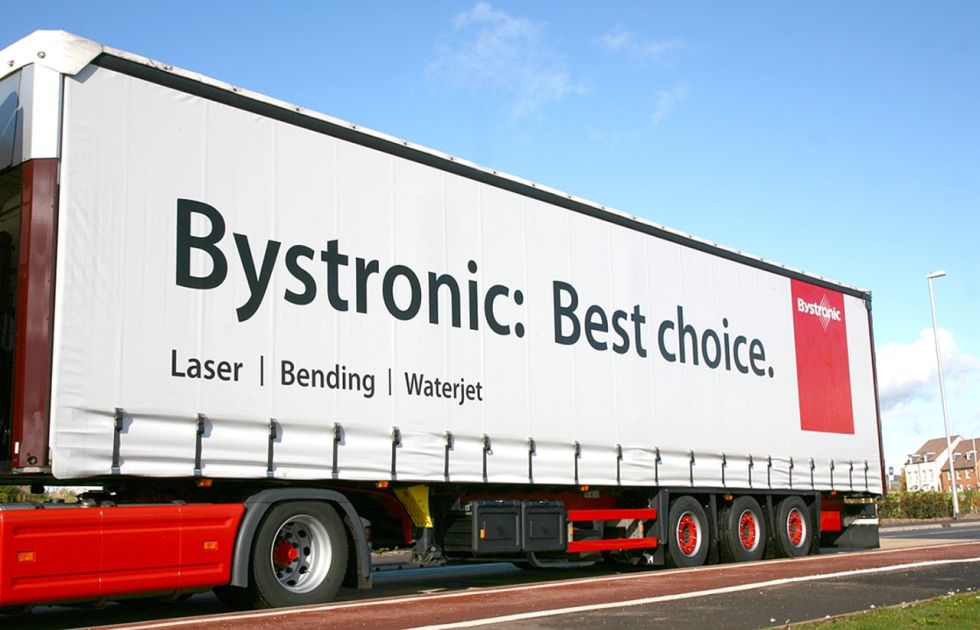 Bystronic:
Best choice.
International image campaign
BySprint Fiber 3015 with Fiber 2000
Fiber laser - a new technology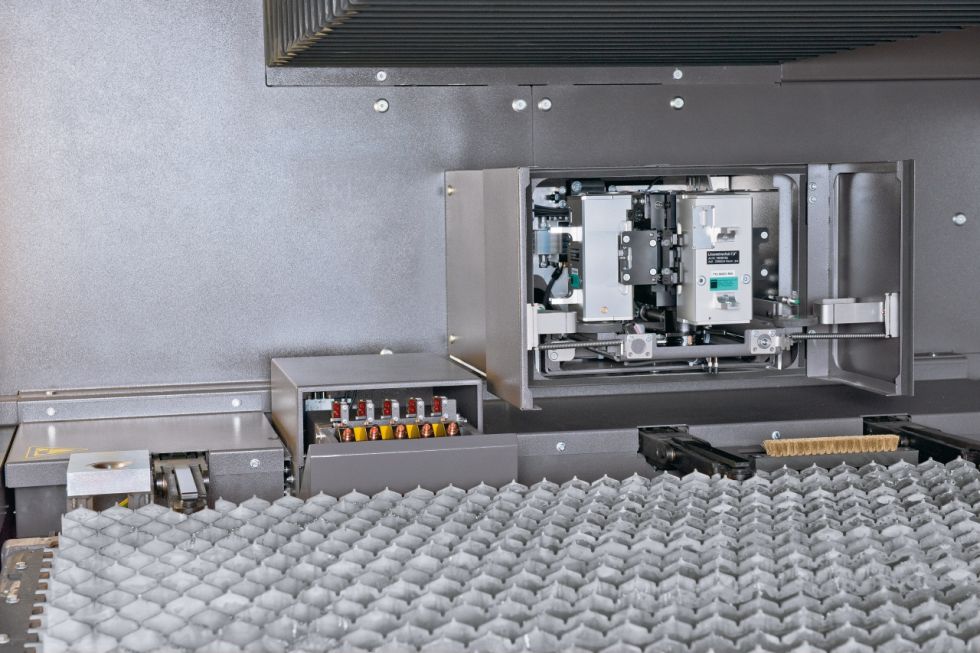 BySpeed Pro:
Complete process automation with automatic nozzle changer and nozzle centering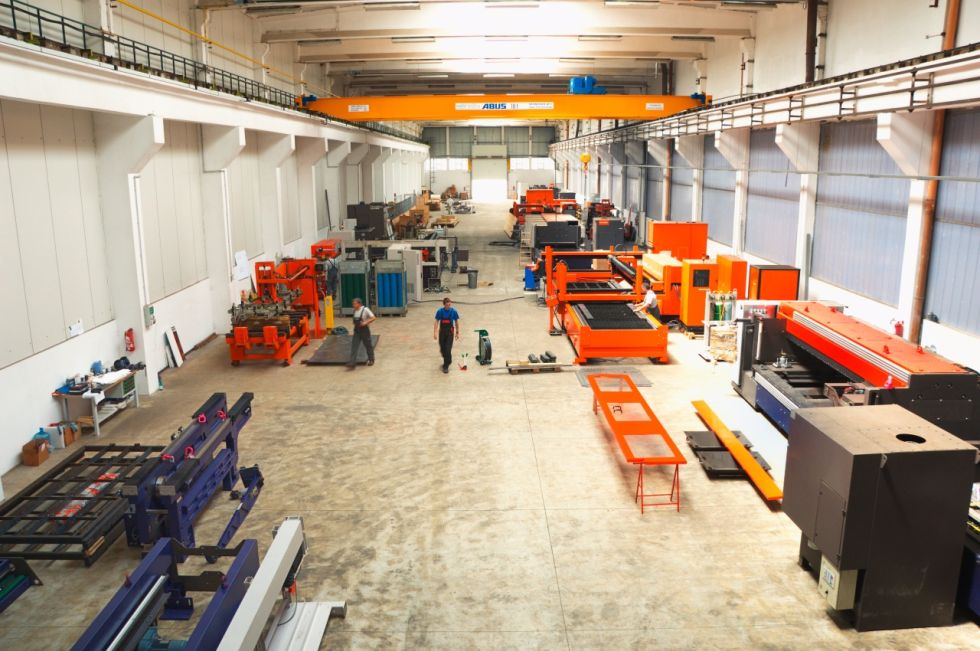 Development of the refurbishing center for secondhand machines in Braşov (ROM)
Foundation of Bystronic Rumania Foundation of Bystronic Russia Foundation of Bystronic Canada
Unlimited bending
The mammoth amongst pressbrakes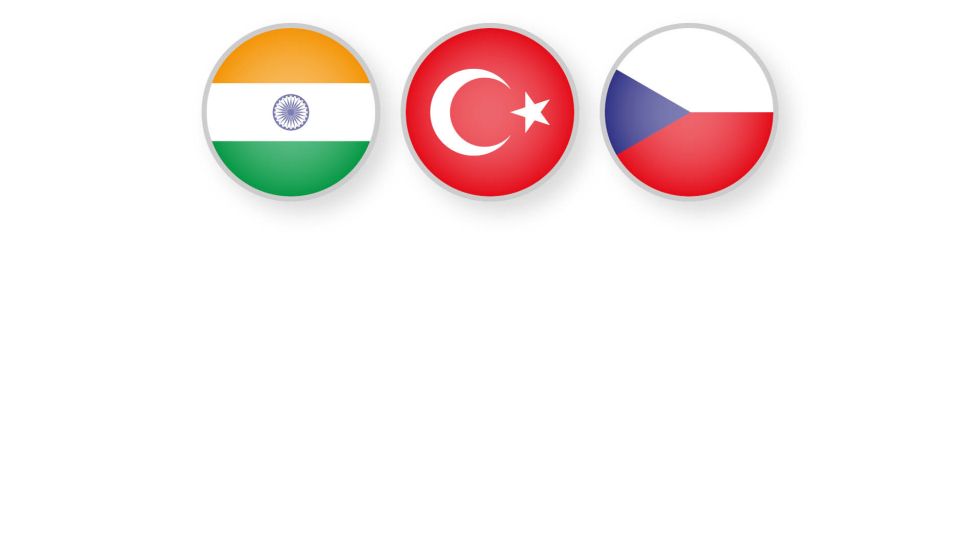 Foundation of Bystronic India Foundation of Bystronic Turkey Foundation of Bystronic Czech Republic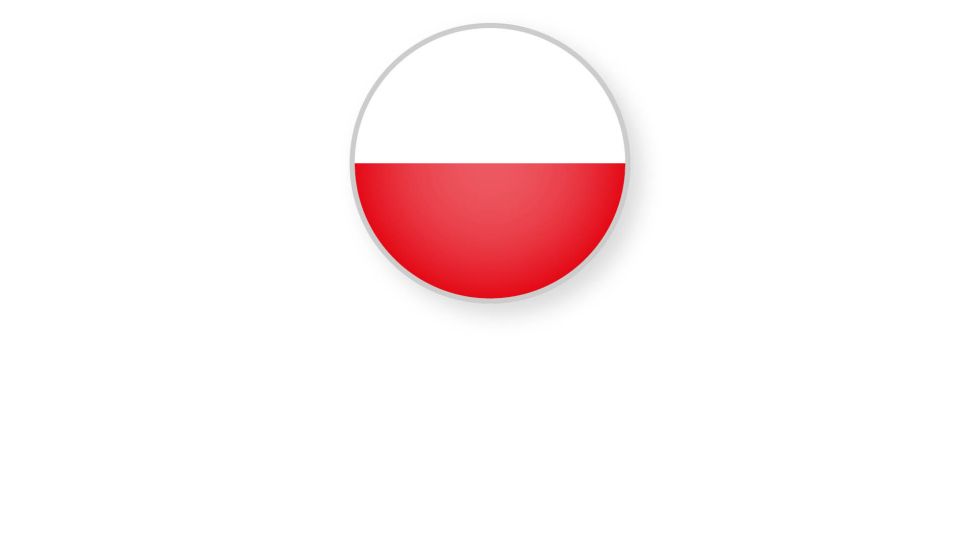 Foundation of Bystronic Poland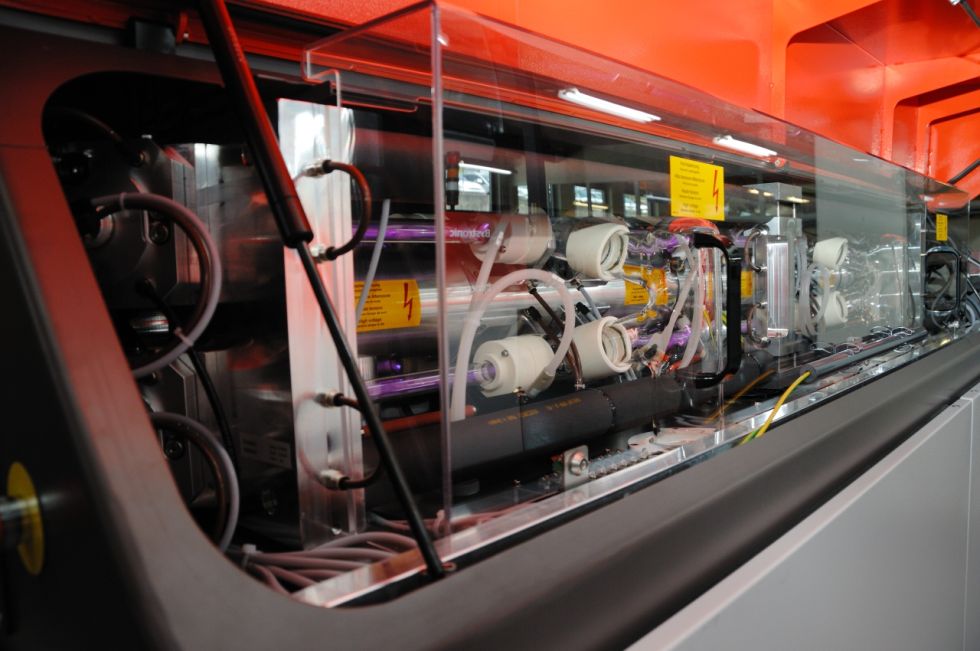 Bylaser:
from 1000 to 6000 watts in 20 years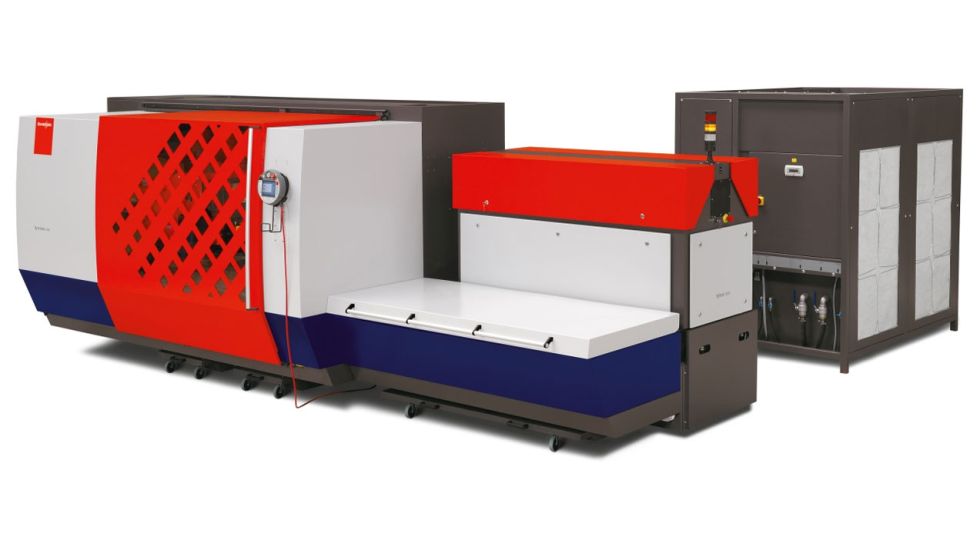 ByVention 3015:
The smallest laser cutting system for standard-sized sheet metals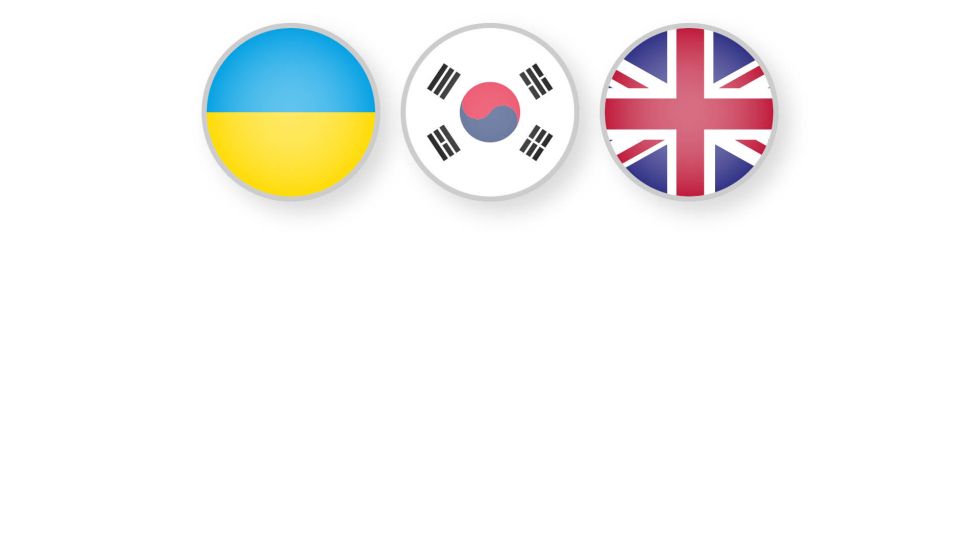 Foundation of representative office in Ukraine
Foundation of Bystronic Korea
Foundation of Bystronic UK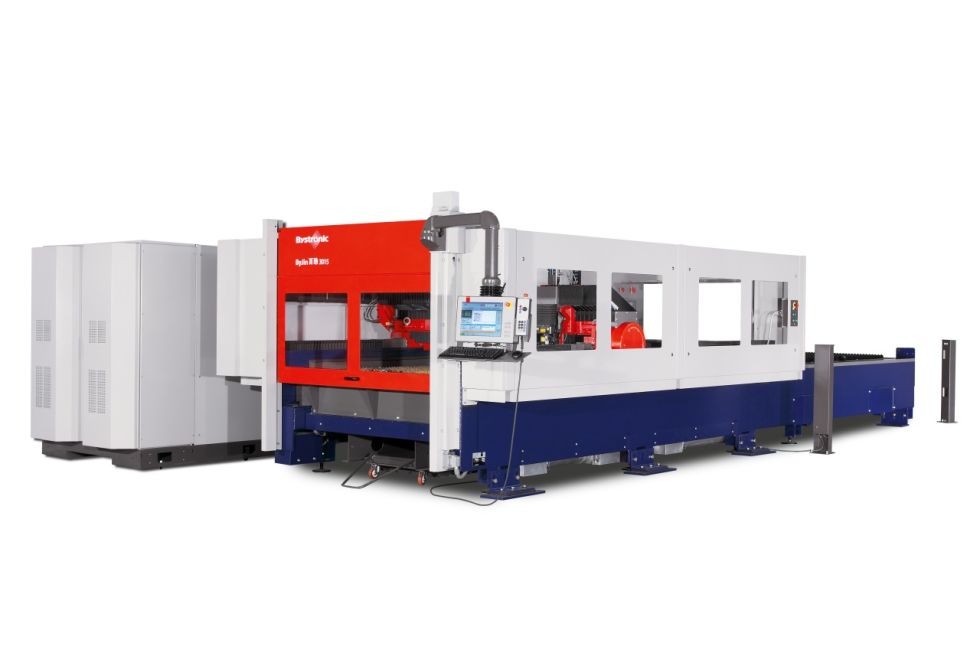 ByJin 3015:
First laser cutting system manufactured in China for the local market (based on the Bysprint 3015)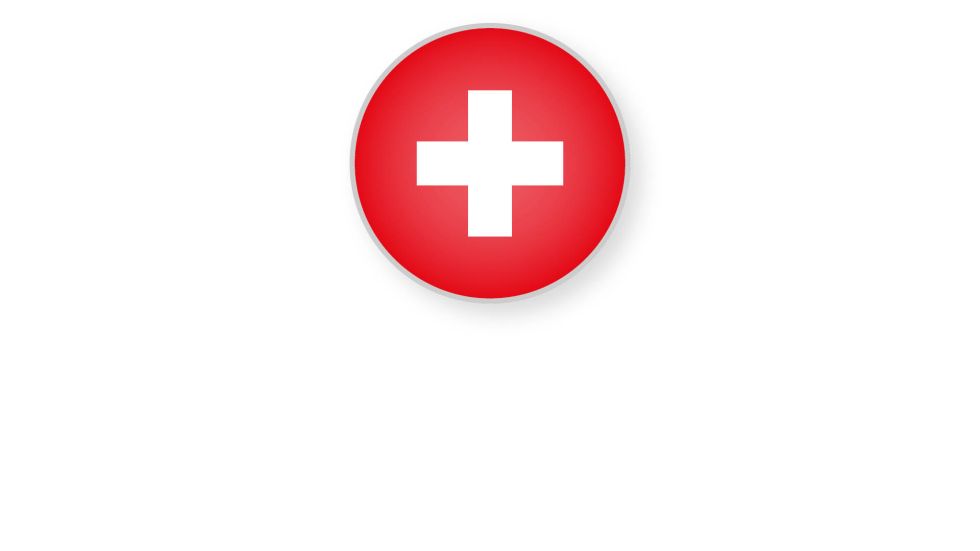 Foundation of Bystronic Sales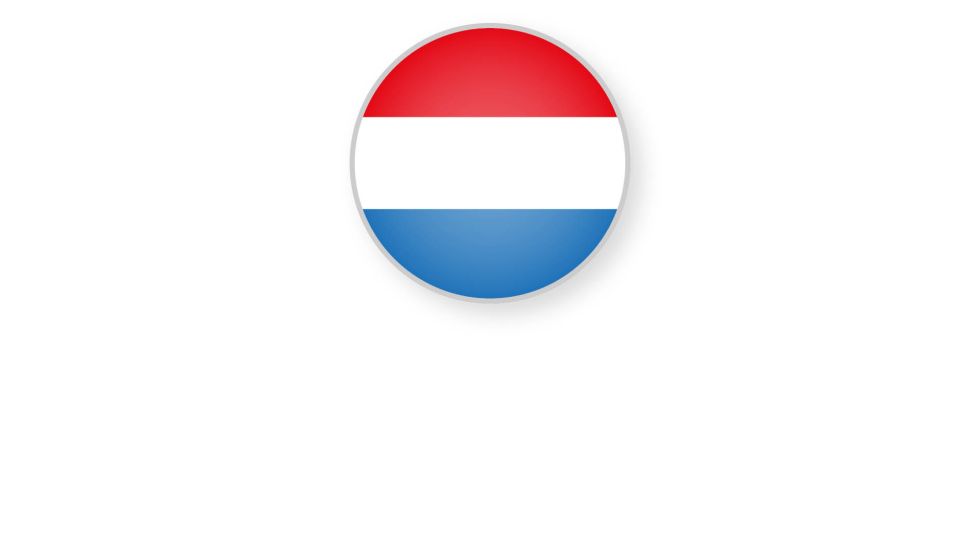 Foundation of Bystronic Benelux
Byjet 3015 with shuttle table
A world's first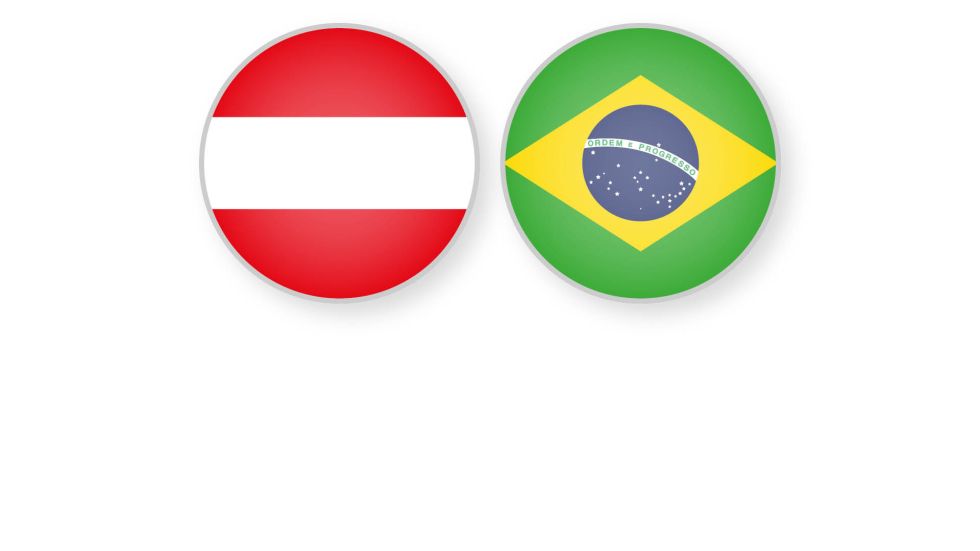 Foundation of Bystronic Austria
Foundation of Bystronic do Brasil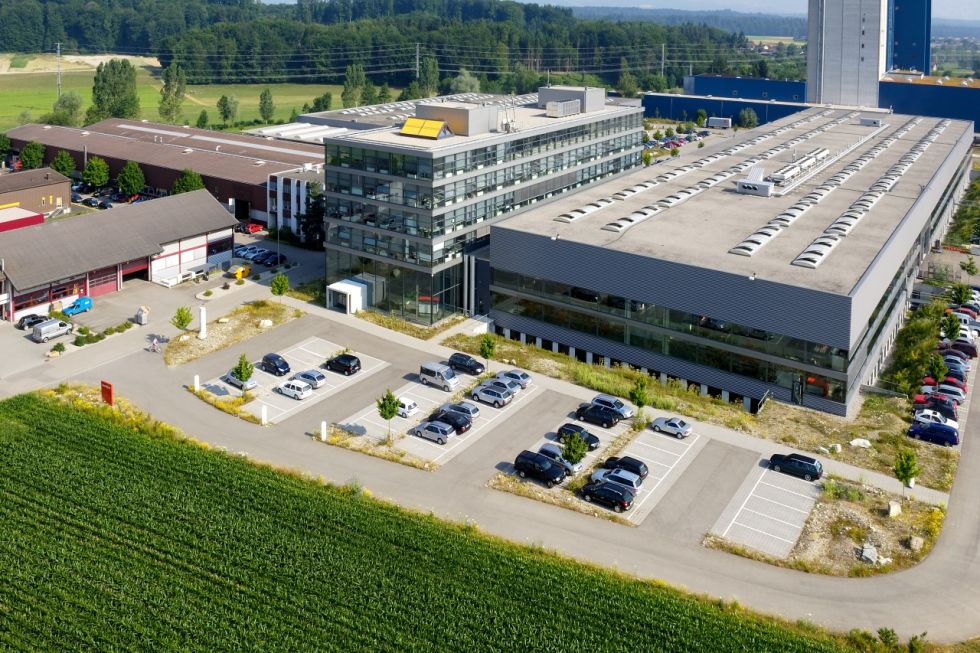 Occupation of the new office building and assembly Hall 3 in Niederönz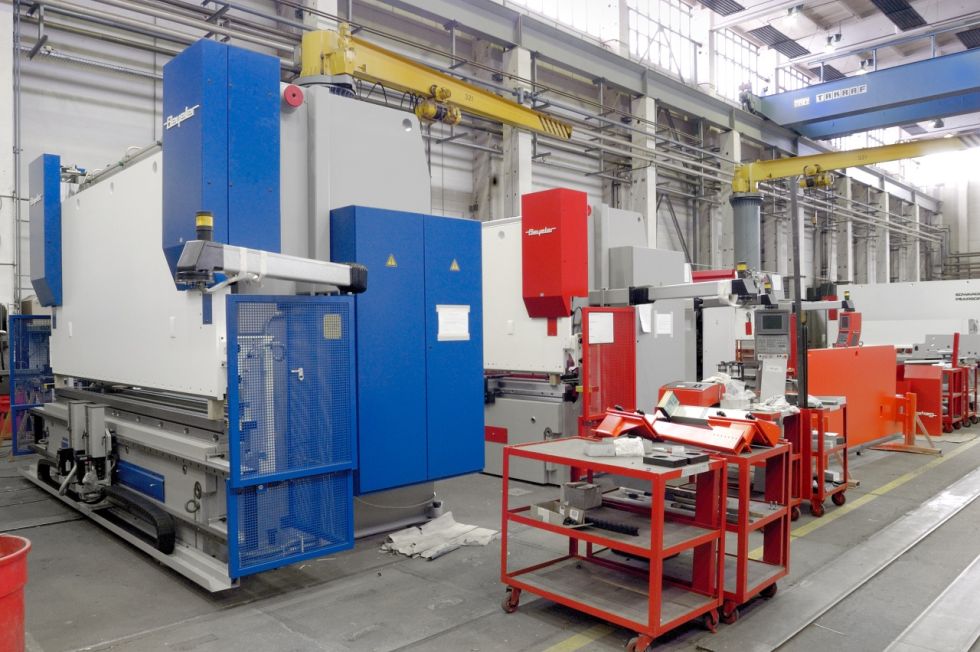 Expansion of the range of products in bending
Takeover of the Beyeler Group, Gotha (D)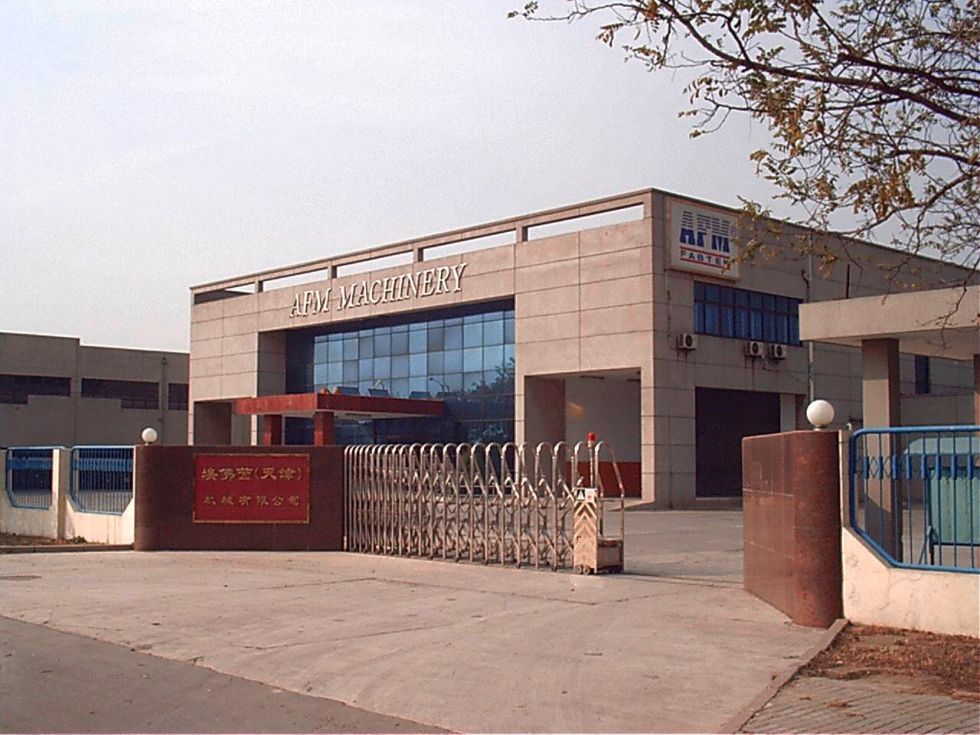 AFM Fabtek
Advance into China
Own production center in Tianjin through takeover of AFM Fabtek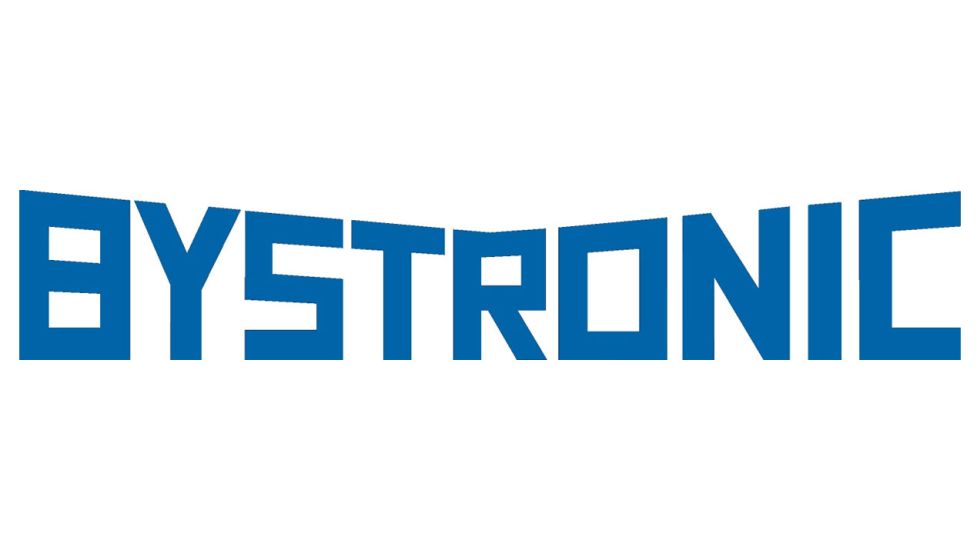 Organizational separation of the Bystronic Group Introduction of the new corporate image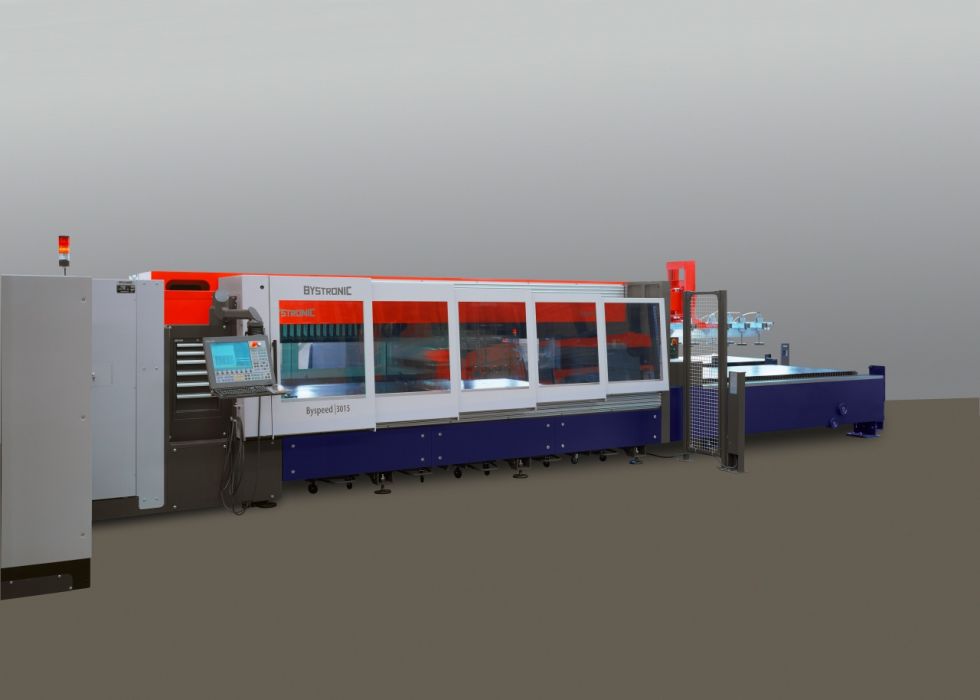 Byspeed:
The third generation of machines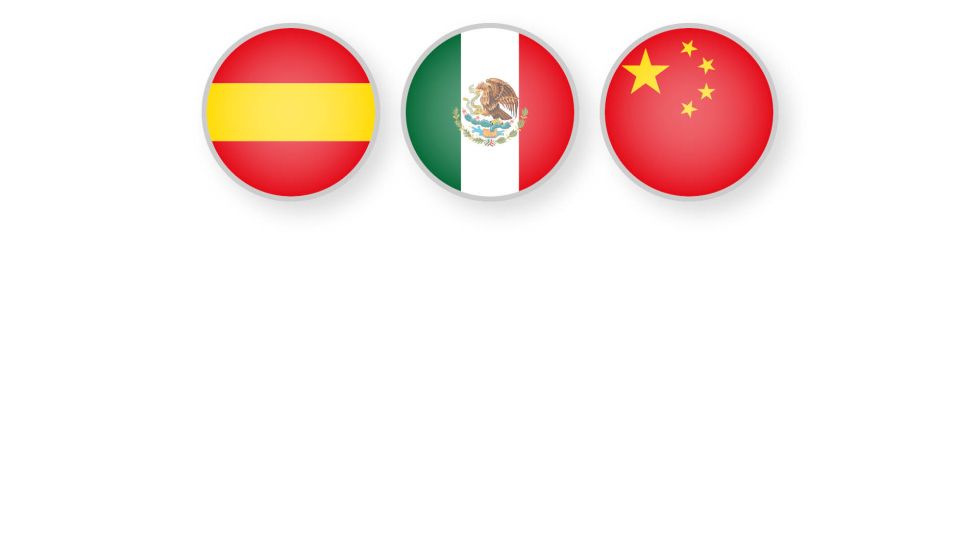 Foundation of Bystronic Iberia Foundation of Bystronic Mexico Foundation of Bystronic China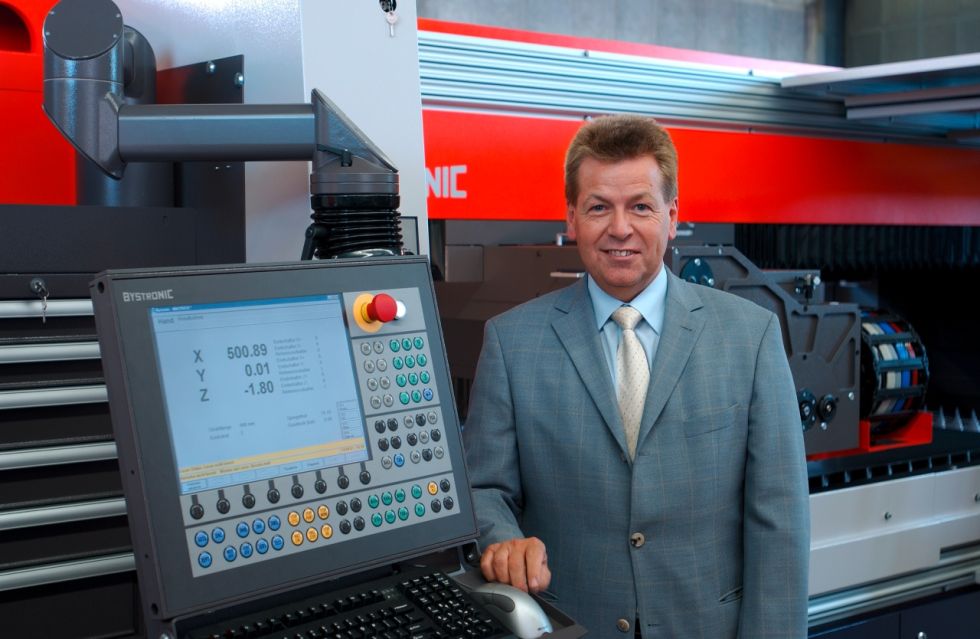 The patron steps down:
Handover of the baton from Ernst Zumstein to Ferdi Töngi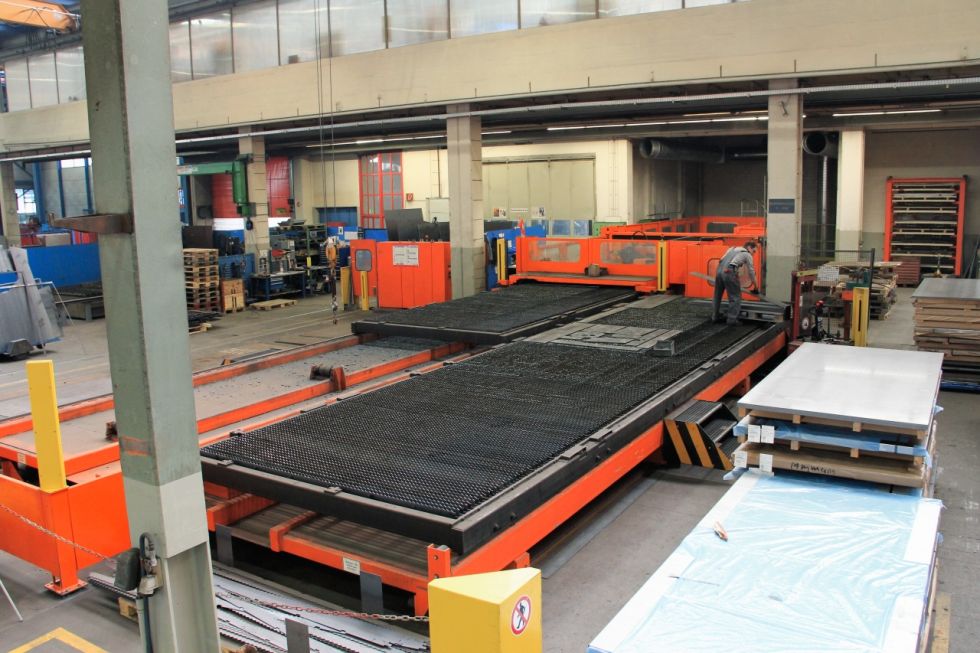 BYSTAR 4030:
The largest Bystronic laser cutting system with a 12 x 3 m shuttle table;
delivered to the company Ammann, Langenthal (CH)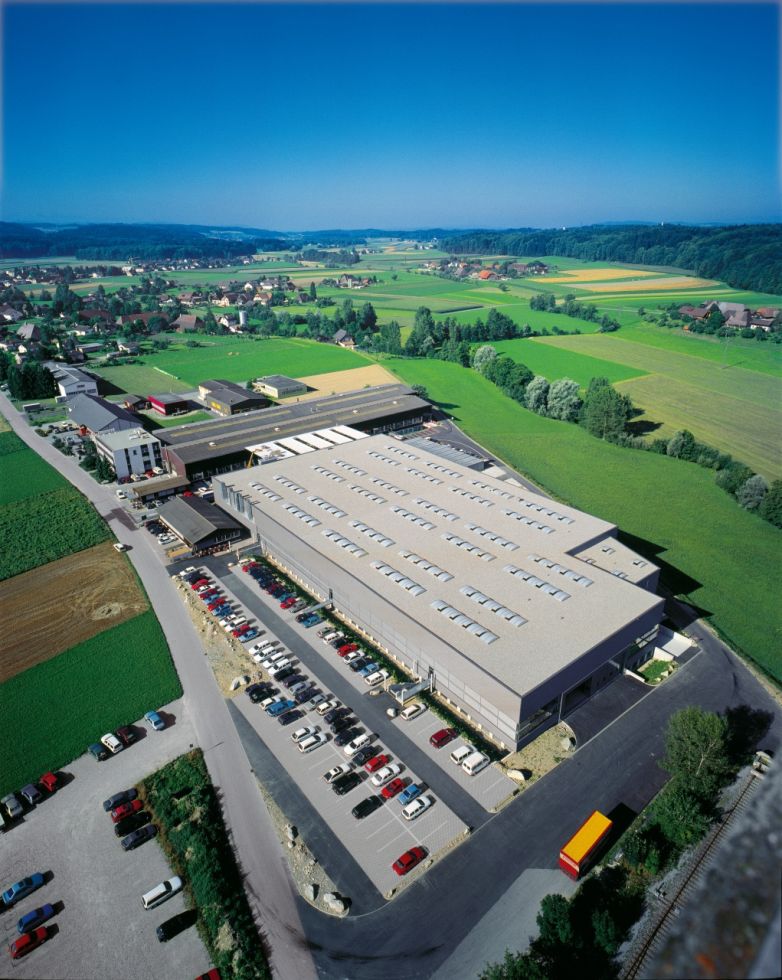 Extension of Hall 2 in Niederönz
BYTUBE 6504:
The business with the tube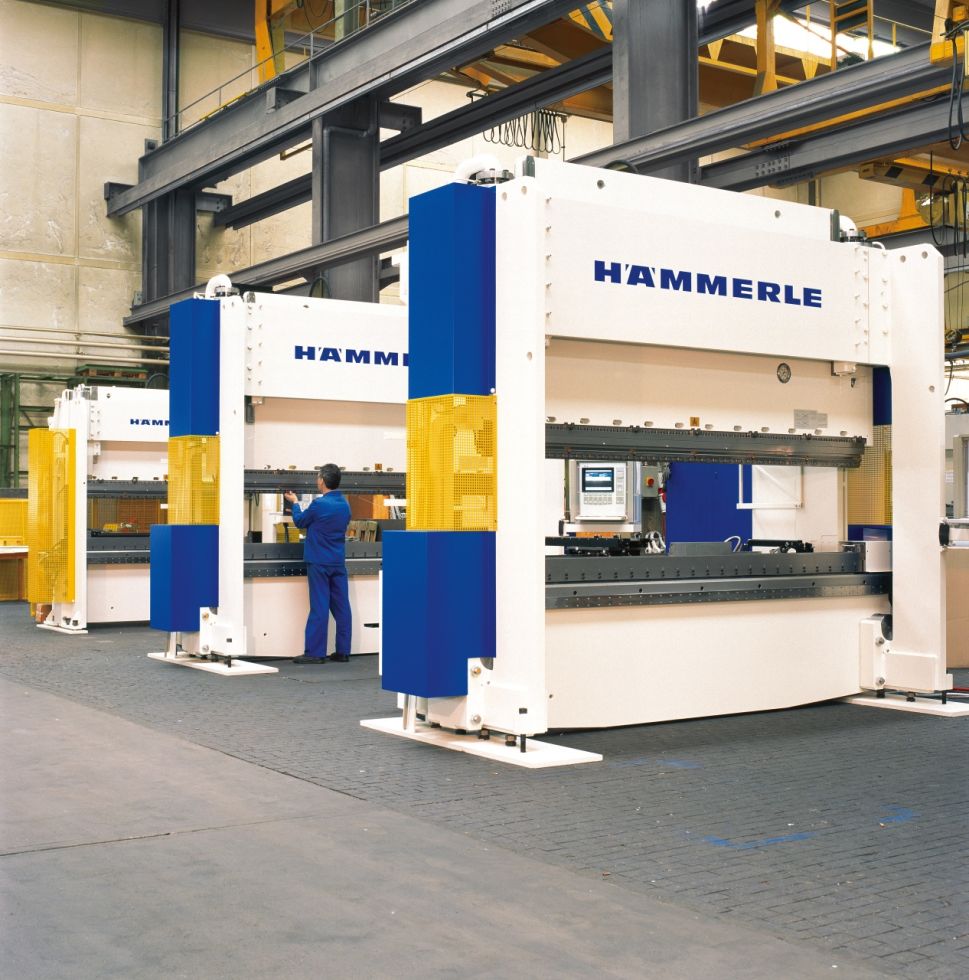 Entry into the bending business Takeover of the company Hämmerle, Zofingen (CH)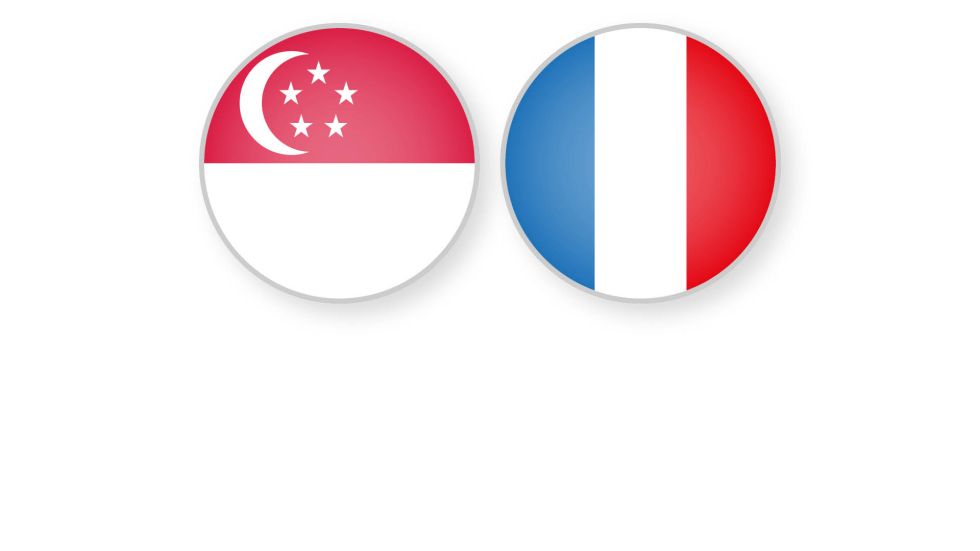 Foundation of Bystronic Asia in Singapore
Foundation of Bystronic France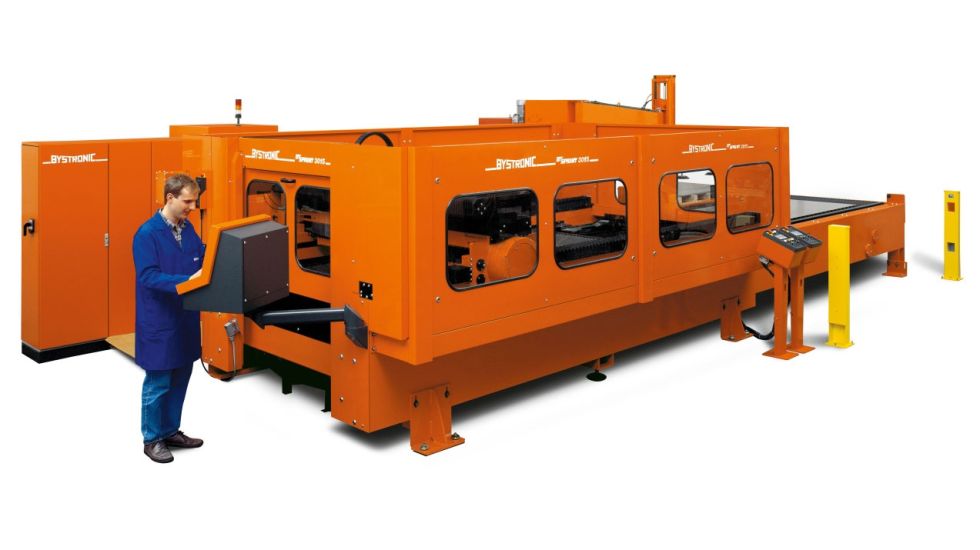 BYSPRINT 3015:
The first alternative to punching; a quantum leap in respect of machine dynamics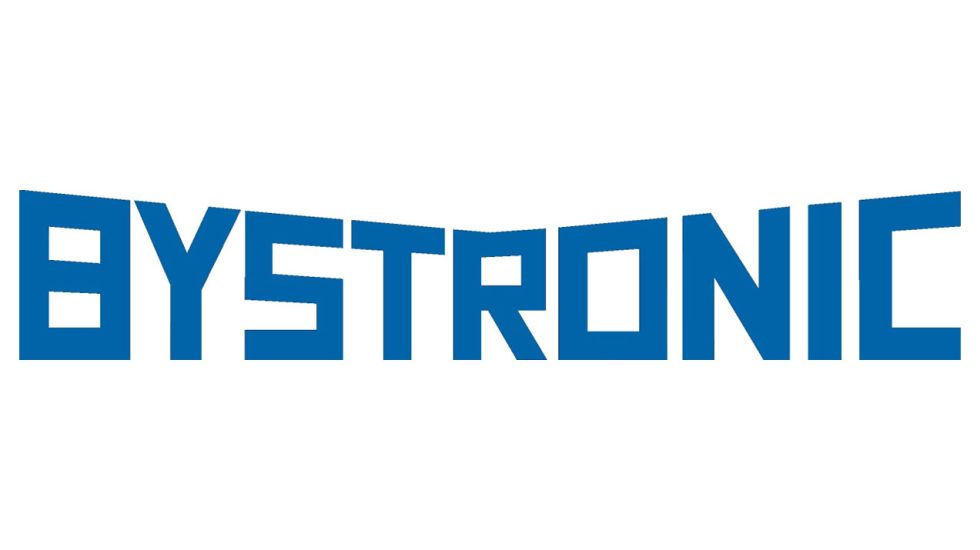 Bystronic becomes part of Conzzeta, Zurich,
the internationally active Swiss holding company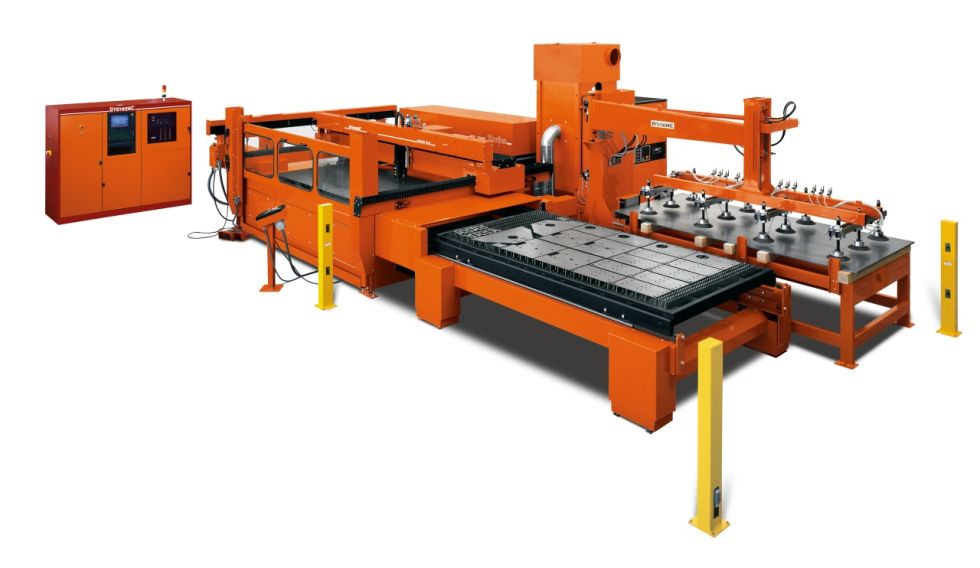 BYSTAR 3015:
Breakthrough on the market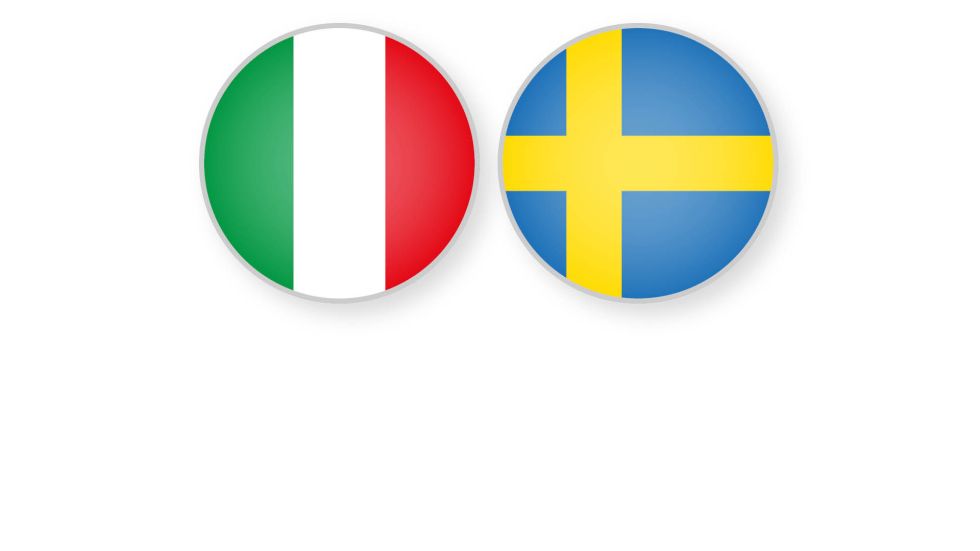 Foundation of Bystronic Italy
Foundation of Bystronic Scandinavia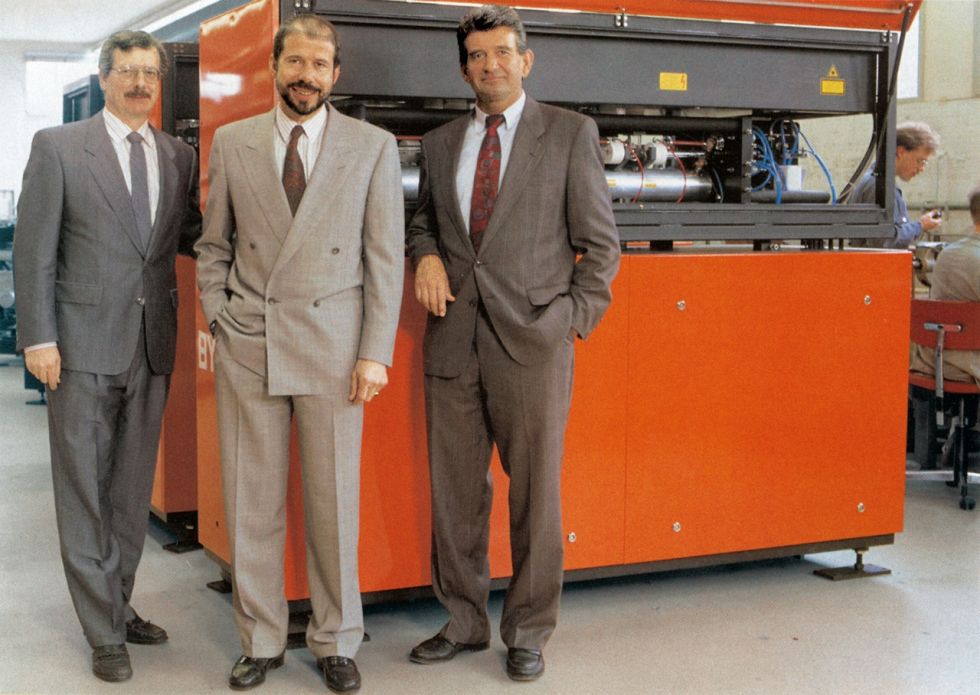 Start of production in larger numbers

Urs W. Hunziker, Urs Singer, Ernst Zumstein, Hall 1 in Niederönz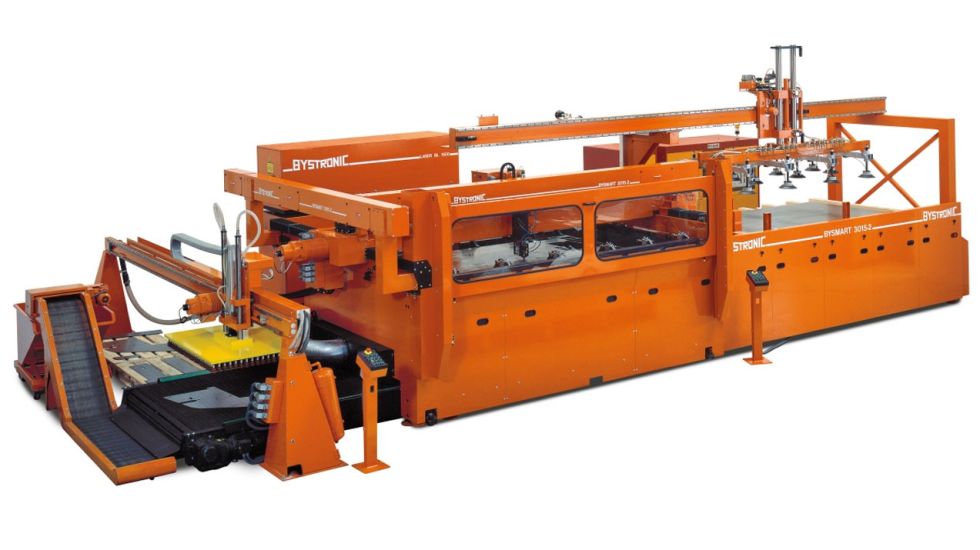 BYSMART:
First laser cutting system with individual part stacking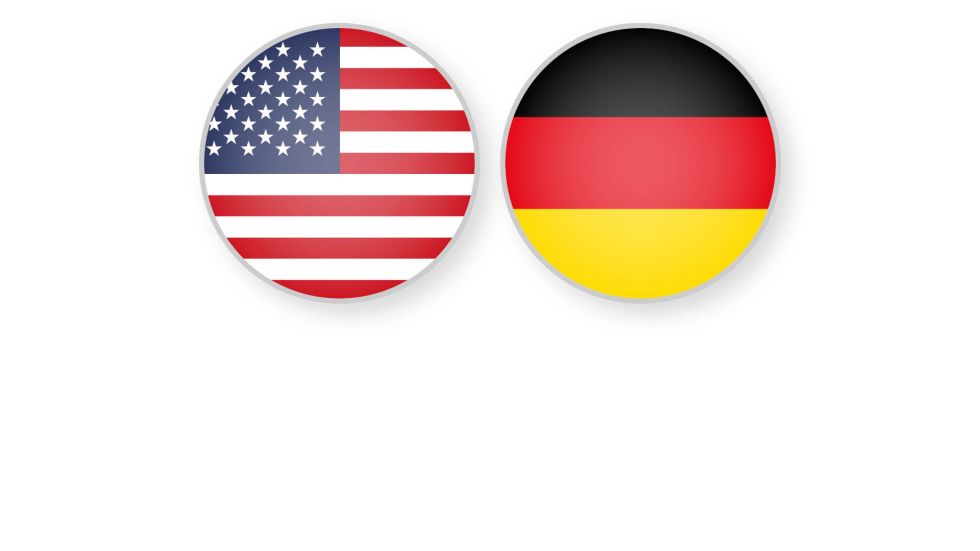 Bystronic Inc. (Glass) takes over representation for Bystronic Laser
Foundation of Bystronic Germany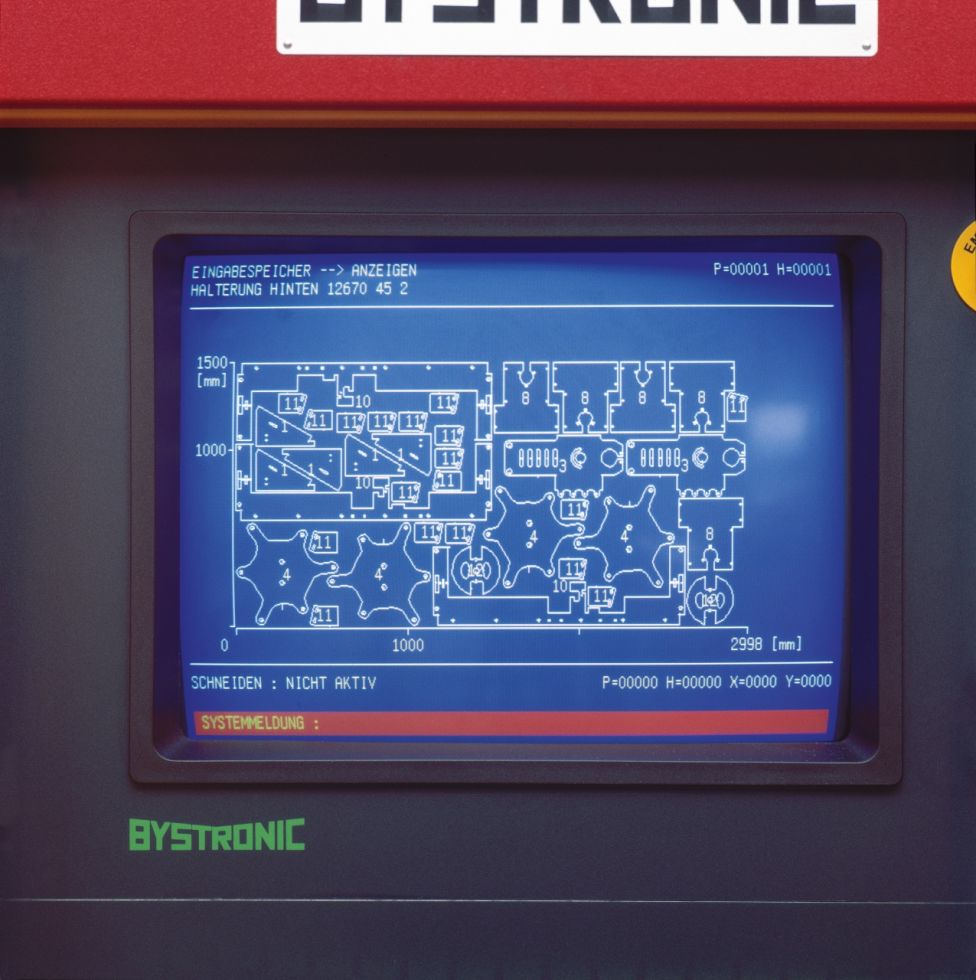 BYSOFT:
Software for programming parts, with the nesting on a PC a worldwide first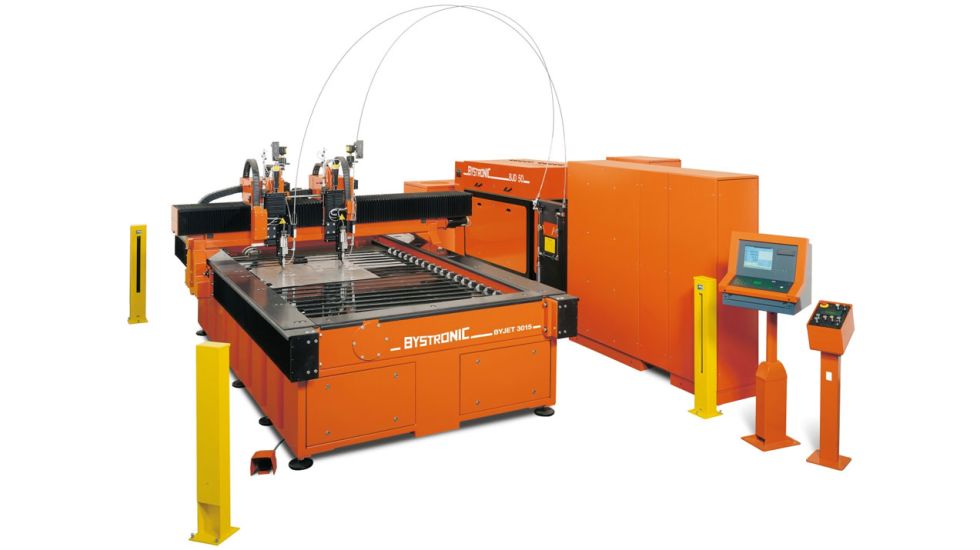 BYJET 3015:
The world's first complete system for flat-part processing using waterjet cutting
BYFLEX:
Flexible laser cutting system for sheet, tube and 3D parts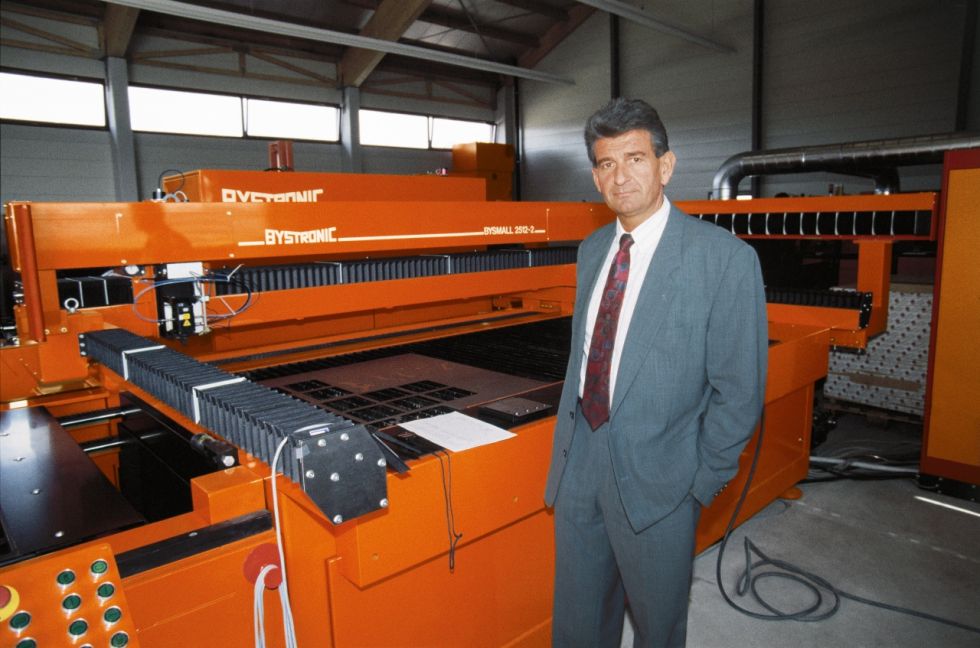 Ernst Zumstein, Co-owner and Managing Director 1965-2000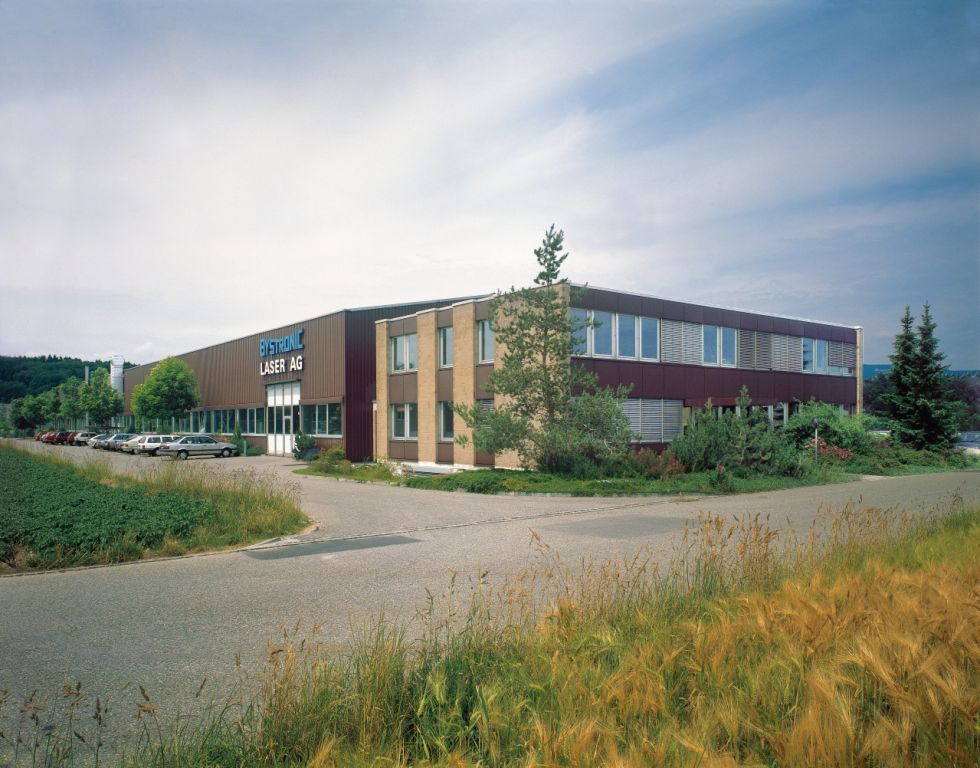 Foundation of Bystronic Laser AG, Niederönz (CH)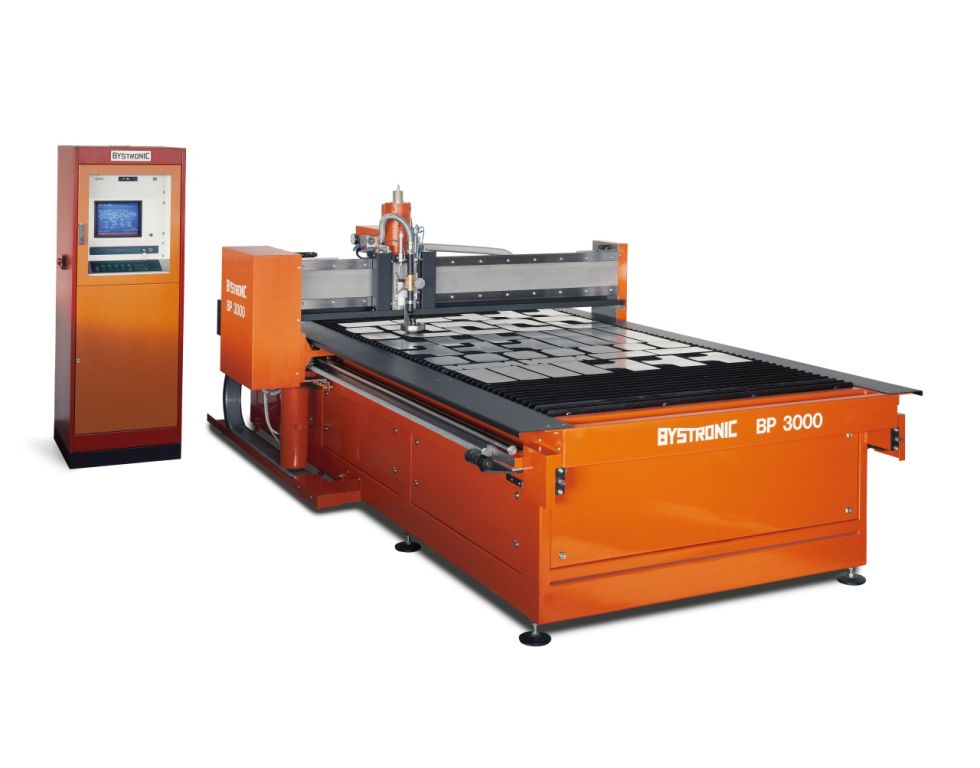 BYCUT BP3000:
Plasma cutting system from Bystronic
BYLAS with 500 watts laser power

First laser cutting system from Bystronic at the company Samro, Burgdorf (CH)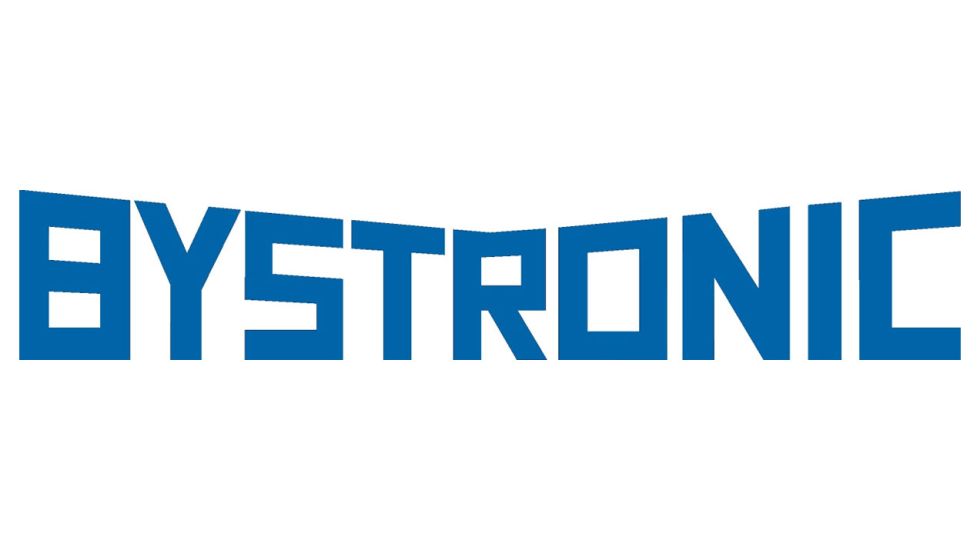 Foundation of Bystronic Maschinen AG, Bützberg (CH)