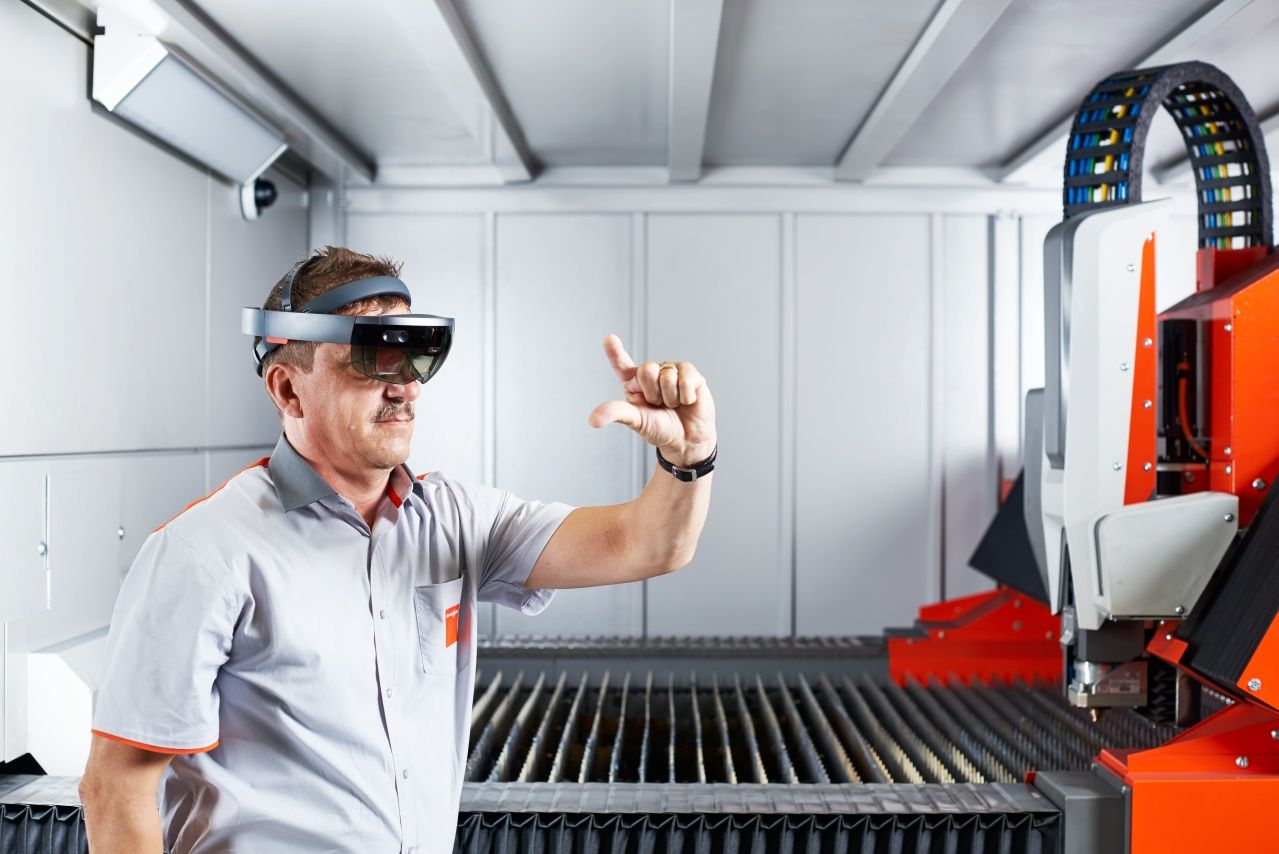 Innovative solutions thanks to remote maintenance
At Bystronic, servicing and customer service take top priority. With the expansion of its range of services, more efficient maintenance, and new digital solutions, Bystronic is focusing even more clearly on customer requirements.
Bystronic's range of services is comprehensive: consulting and support during the installation of new or replacement machines, regular servicing and maintenance, a helpline and rapid support using remote maintenance solutions, updates and upgrades, but also instruction and training for the customers' operators and staff.
Approximately one quarter of Bystronic's employees works in service: Around the clock, 600 employees serve the needs of the customers around the globe. The credo is: We want to be locally available for our customers and we will continue to expand our maintenance services in the future".
The possibilities of digitally assisted maintenance services are increasing: Many service technician are already using tablet computers. The "ByExcellence" software enables technicians to gain an overview: They can see what machines the customer has, which problems were reported, and the history of the past weeks and months. They can also keep track of when and why the customer called the hotline. This allows the service technicians to thoroughly prepare for their service call.
Digital service
Starting in 2018, selected fiber laser cutting systems and bending machines will be equipped with so-called "connectivity kits". Bystronic will use the collected data to offer a variety of maintenance services, which will increase the efficiency and process quality of the customers' production processes. With ByCockpit, it is already possible to visualize the efficiency within the sheet metal processing environment in real time. However, transparency regarding machine performance, manufacturing efficiency, and the raw materials warehouse is only a small part of the range of digital services.
The augmented reality concept shows how Bystronic will intelligently link digital services with data and know-how in the future. Special glasses allow the user to see superimposed information about how the machines should be adjusted. This allows customers to carry out technical modifications themselves without requiring a great deal of previous knowledge. The operator is guided through the process step by step, and because both hands are free, he can immediately carry out any modifications that are required. Augmented reality is opening up many opportunities for Bystronic in order to develop new enhancements and added value.
Learn more about Bystronic's comprehensive range of services in the next ByWorld customer magazine or on the new service page.