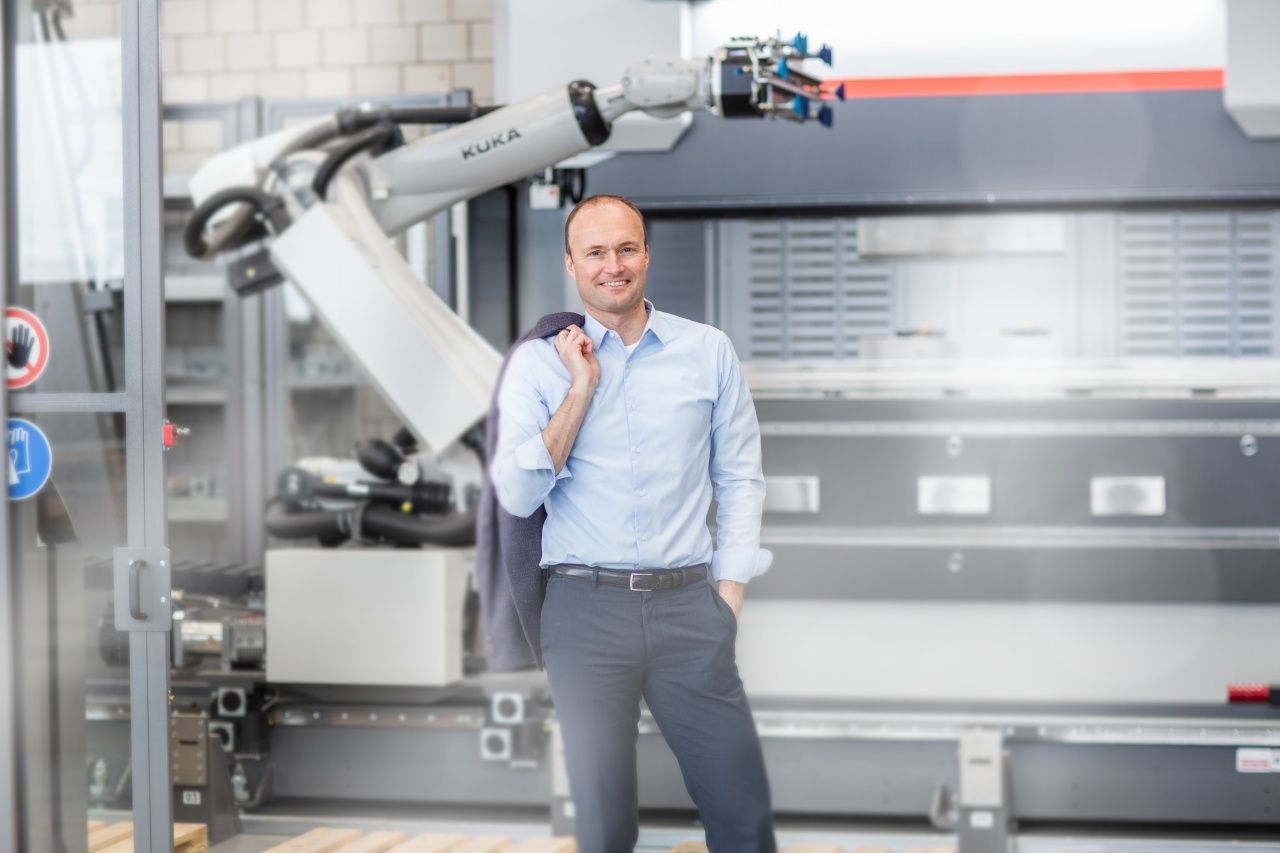 CTO Christoph Rüttimann in the "Tech For Good" magazine: Sustainability in the sheet metal industry
The sheet metal processing industry has changed significantly in recent years, driven by Industry 4.0. In the renowned "Tech For Good" magazine, Bystronic Chief Technology Officer Christoph Rüttimann laid out what this means and why Bystronic is already focusing on Industry 5.0.
"Our company's success no longer rests on individual machines, but on smart solutions working together to create customized production lines. These can be operated both fully and semi-autonomously; their intuitive programming and operation allow even inexperienced users to rapidly become experts."
Christoph Rüttimann, Chief Technology Officer
Employees at center stage
Industry 5.0 is based on a vision that looks beyond efficiency and productivity, and reinforces the role and contribution of industry in society. It places the well-being of the worker at the center of the production process and uses new technologies to facilitate a prosperity that reaches beyond jobs and growth while respecting and taking into account our planet's limited resources.
Sustainability at the core
As CTO of Bystronic, Christoph Rüttimann, considers one of his main responsibilities to be ensuring that Bystronic successfully takes this step by embedding sustainability in all processes and creating products and solutions geared toward the United Nations (UN) Sustainable Development Goals. For Bystronic, this means ensuring sustainability is at the core of all Bystronic products.
Read more about exactly what this means and how Bystronic is doing it here (article in English only).
(Source: www.techforgood.net, April 2022 | Author: Christoph Rüttimann)
"We have transformed from a supplier of laser-cutting and bending systems for sheet metal processing into a leading one-stop shop for advanced, seamlessly integrated production lines with smart machines, robots, and automation solutions."
Christoph Rüttimann, Chief Technology Officer