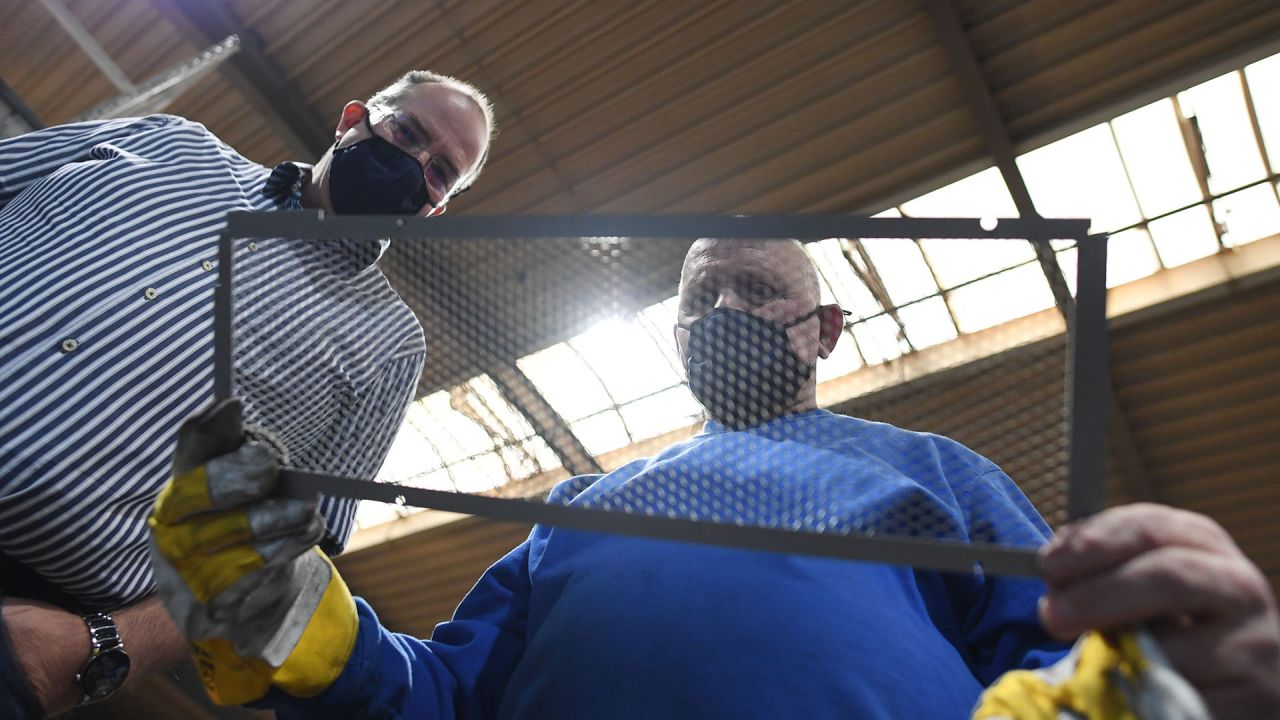 The virus killers from Upper Bavaria
A German company has declared war on the coronavirus: The innovative systems from Schnittpunkt use UVC radiation to filter infectious aerosols out of the air. The parts for the box are cut on the BySprint Fiber 3015.
The box - that kills viruses
The thing still looks like a shoebox made of white sheet metal. Wires run in and out of it. But once it is up and running, the box is intended to help contain the coronavirus. "We produce air sterilization systems here," explains Olaf Rautner, one of the company's two managing directors. "The devices suck the room air upwards. Inside the enclosure, ultraviolet radiation is used to kill the germs, whereupon the germ-free air is exhausted toward the ceiling. This prevents infectious aerosols from spreading through the room in the first place."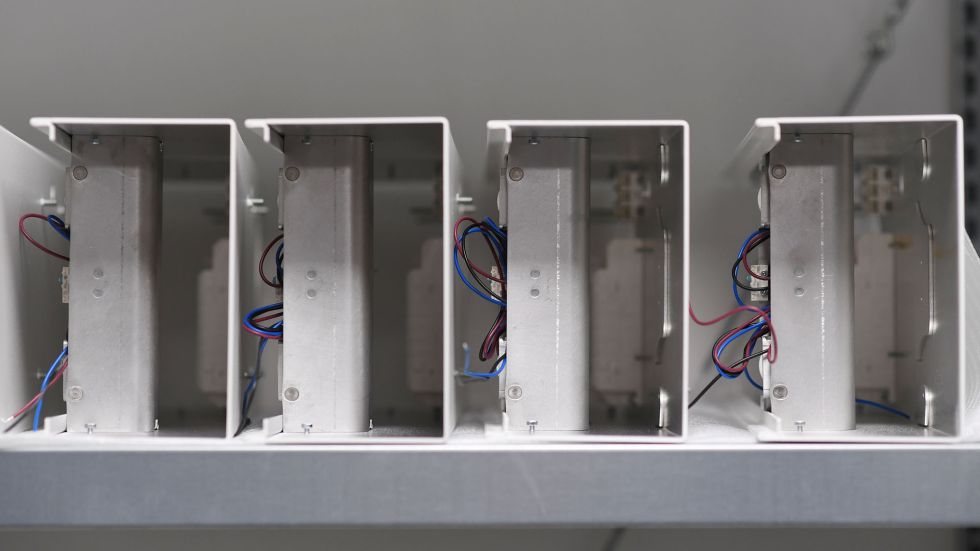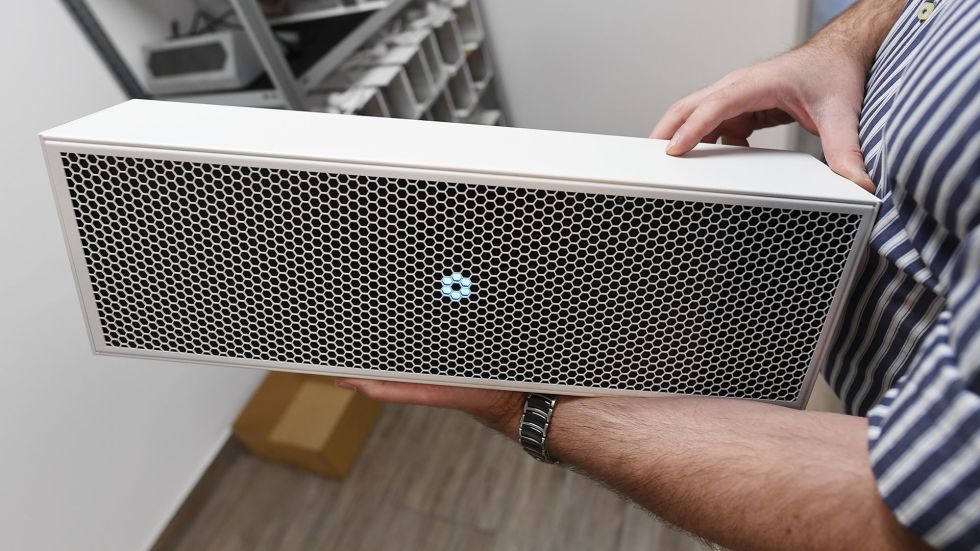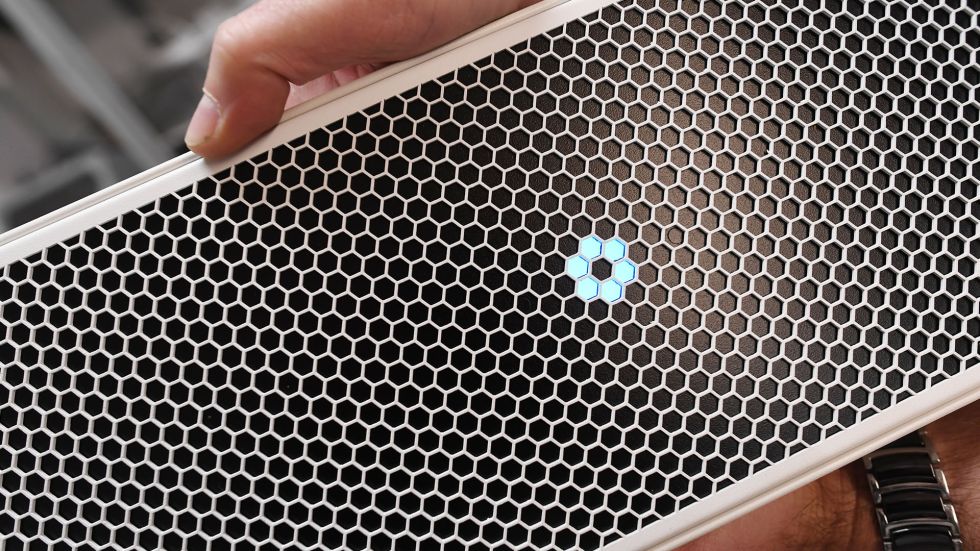 Necessity is the mother of invention
Using ultraviolet radiation to kill bacteria and viruses is not a fundamentally new concept. What is known as UVC disinfection has been used to sterilize surfaces for quite some time. Until now, however, this technology has never been used in public spaces because it can be harmful to human health. "Our devices are absolutely safe, though," Olaf Rautner emphasizes. "We have several independent test certificates confirming that no radiation of any kind can escape from our devices." The air sterilization modules are available in a number of versions: as a stand-alone hanging module, integrated into a design luminaire, or as a monitor stand for the workplace.
The idea came to Olaf Rautner shortly after the pandemic broke out, when he first read that aerosols could be playing a role in the spread of the coronavirus. "That got me wondering about how to get the viruses out of the air."
"My goal was to come up with something that we are able to produce in-house and that will help us during this COVID crisis and beyond," 
Olaf Rautner, Managing Director
Flexible prototyping thanks to the BySprint Fiber 3015
"We cut all of the roughly 30 sheet metal parts for the devices in-house," says Erwin Stuiber, Managing Director. "The big advantage during development was that we were capable of fast prototyping." As soon as they realized "that's not the way to do it", says Erwin Stuiber in broad Bavarian, they put their laser cutting systems to work on the next generation. The company owes this flexibility with regard to the cutting of the sheet metal to technology from Bystronic – more precisely to a BySprint Fiber 3015.
The BySprint is one of four Bystronic fiber laser cutting systems located at Schnittpunkt's business location in Geisenfeld with its six production halls. In addition they have two CO2 lasers and seven press brakes.
Olaf Rautner and Erwin Stuiber have been relying on laser technology from Bystronic ever since they founded their company. "We particularly appreciate the flexibility of the machines," Erwin Stuiber explains. "After all, we are a job shop and many things are cut on demand. Here we count on configurations that are reliably adaptable at short notice."