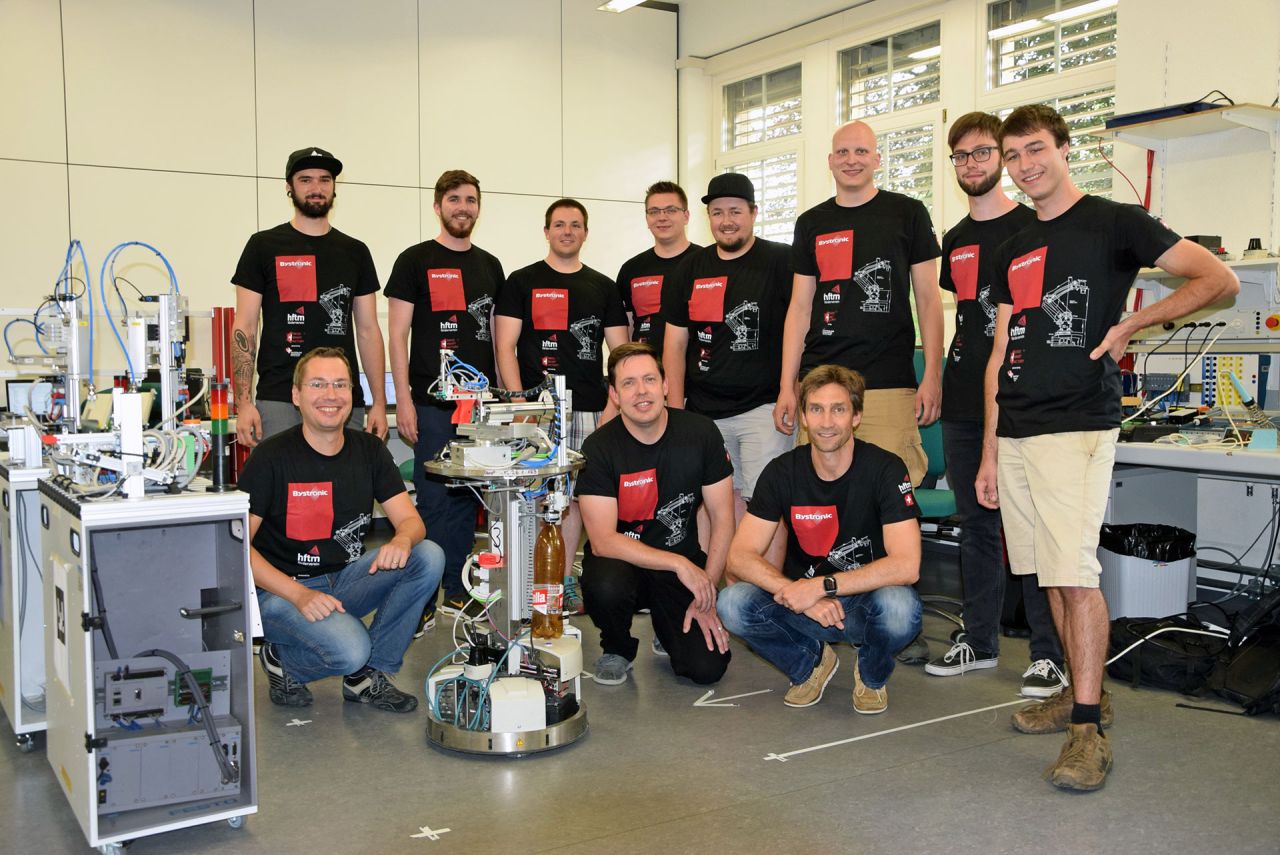 RoboCup 2018: Robotics team among the top 5
At this year's world championship of intelligent robots in Canada, the Swiss hftm.team.solidus took 5th place and thus asserted itself among the world's best robotics specialists.
After days of intense competition, the robotics team of the Higher College of Technology Mittelland (HFTM) concluded the RoboCup 2018 in 5th place. This year in Montreal, Canada, approximately 4,000 participants from 35 countries competed with their robots in various disciplines. In spite of a very strong preliminary round, in which the Swiss robots won five of the six competition sequences, the team did not make it to the semi-finals.
However, they can be proud of how they applied Swiss precision to achieve a place among the top five of the global robotics elite. In the logistics discipline, the Swiss robotics team has been one of the top contenders for several years. In 2014 (in Brazil) and 2017 (in Japan), the team finished in third place, and in 2015 (in China) and 2016 (in Germany) they even won the silver medal.
We are both proud and pleased about the successful participation of hftm.team.solidus in the RoboCup 2018 and congratulate all team members.