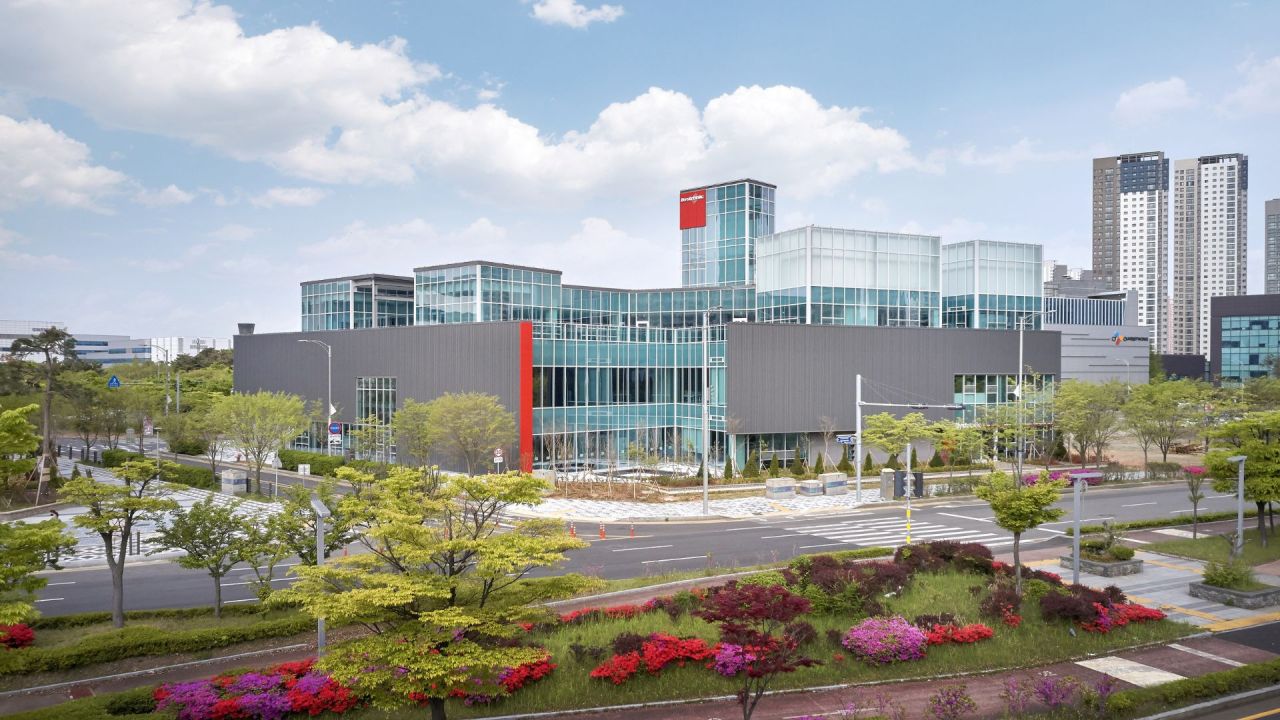 A new Brand Experience Center in Korea for the whole of Southeast Asia
On June 9, Bystronic Korea inaugurated its new building with a large Brand Experience Center on an area of over 3,000 square meters. This is intended to serve customers throughout Southeast Asia even better.
Around two years after the groundbreaking ceremony, the new Experience Center for Southeast Asia in Korea was inaugurated on Thursday, June 9, 2022.
In the presence of the Swiss Ambassador to Korea, Mrs. Dagmar Schmidt Tartagli, Bystronic CEO Alex Waser together with the President Asia Pacific and Australia Region, Norbert Seo, and Choi Young-cheol, Managing Director of Bystronic Korea, ceremonially opened the new Brand Experience Center.
Open house
Representatives from the authorities and politics joined Bystronic management members for the official opening on the 9th. This was followed by open day for the Bystronic Korea employees ("Family Open Day") on the same day and Open House for customers and prospects on the 10th.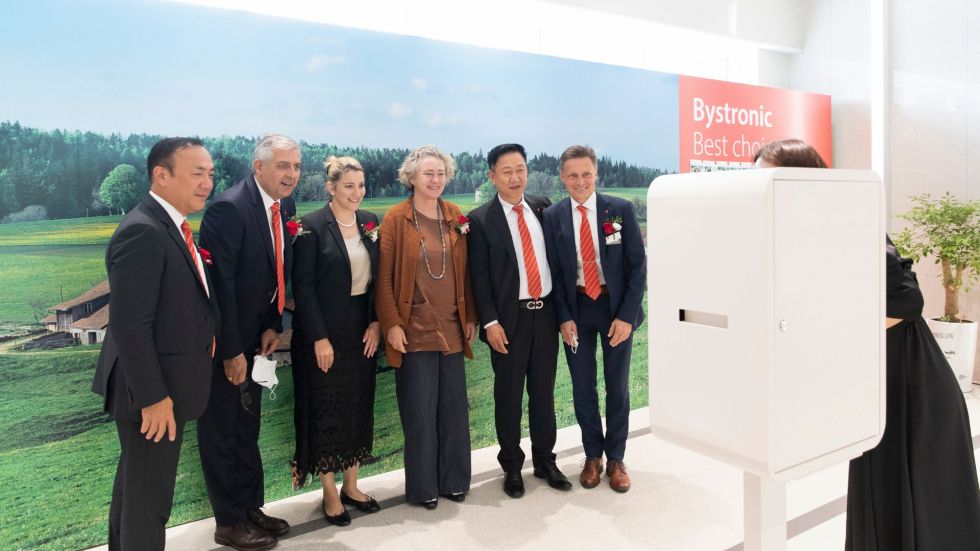 Strategically important location
The new company headquarters of Bystronic Korea was built in Songdo-dong, in the industrial area known as the "Incheon Free Economic Zone" (IFEZ). This zone is located around 50 kilometers southwest of the South Korean capital Seoul, 30 kilometers southeast of the international airport of Incheon, and is therefore easily accessible for customers from the Southeast Asian region. The site is located in a strategically important area for Bystronic, as the economic output of this region accounts for around 65 percent of the entire Korean economy. The location is therefore ideal for customer service, as many of Bystronic Korea's customers are also located there.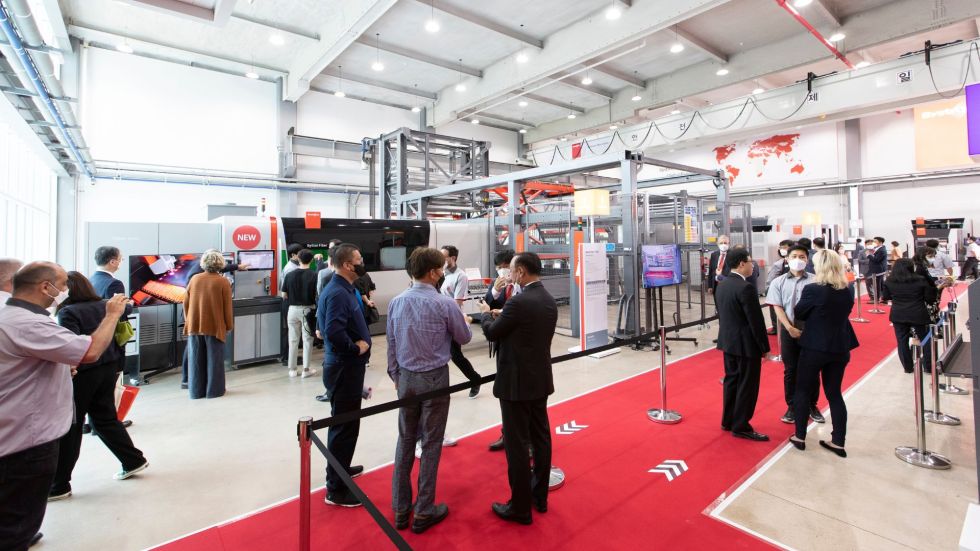 Closer to the customers
With the completion of the new building, which covers more than 3,000 square meters, Bystronic is moving closer to its customers. In the 847-square-meter Brand Experience Center, visitors can now experience the latest manufacturing systems, software applications, and services for all aspects of sheet metal processing. This includes live demonstrations, software and hardware training, and comprehensive consulting and support services. In addition, the site also provides space for sales, service and spare parts.
Over 3'000 square meters
A move to a new building became necessary because sales in South Korea have increased massively in the recent past. This ensures consistent and sustainable growth. On an area of 3,360 m2 – which corresponds to around three times the previous area - a distinctive glass façade building, characteristic for Bystronic, was created with an 847 m2 Brand Experience Center for Korea and the entire Southeast Asian region. Around 70 Bystronic employees will have a new workplace there.
Another reason was the desire for a universal service center in this region of Southeast Asia, which is important for Bystronic, where visitors can receive optimal advice and experience services first-hand.