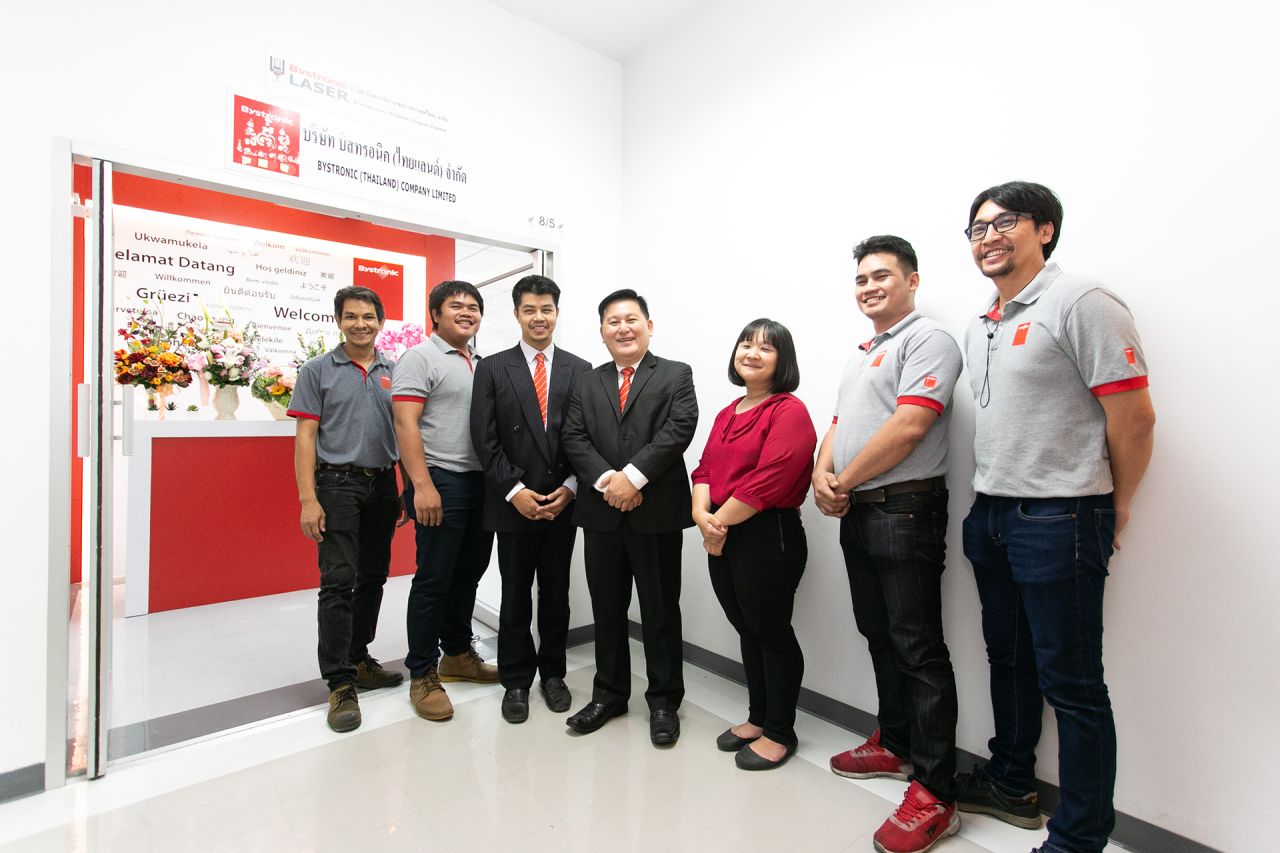 New branch in Thailand
Bystronic opened a new office in Thailand on March 22, 2021. The team and the new premises were blessed by monks in a traditional Buddhist ceremony. With the new national subsidiary, Bystronic moves closer to its Thai customers.
With the newly founded Bystronic Thailand Co. Ltd., we are in a position to collaborate even more closely with our customers in Thailand, to support them more directly, and to advance into segments that could not be approached until now. For approximately ten years, Bystronic has had a presence in Thailand through a local representative.
In compliance with COVID-19 regulations in Thailand, the dedication was carried out with a traditional ceremony of the country. The team and the facilities received a special blessing from Buddhist monks. Afterward, the Bystronic associates served the monks a meal and distributed gifts.
Even closer to customers
Our experienced team of engineers has been taking care of customers for years. A new and dynamic sales team is planned to further increase the name recognition of the Bystronic brand in Thailand. At the head is General Manager Thitipan Hirunpataya. He was instrumental in the development of the location in Thailand.
"The integral part of a local office is the direct connection to our customers. We learn about their production needs, we listen to them, we offer solutions. And we are also able to provide them the best service directly from the manufacturer."
Thitipan Hirunpataya
Important foothold in the Far Eastern region
With the opening of the new office in Bangkok, we will have an additional sales and service center available in an important region for Bystronic. Alongside sales, service, spare parts management, consultation, and hotline services, training for software and hardware will also be offered at the new location. Customers will thus benefit from our comprehensive expertise.