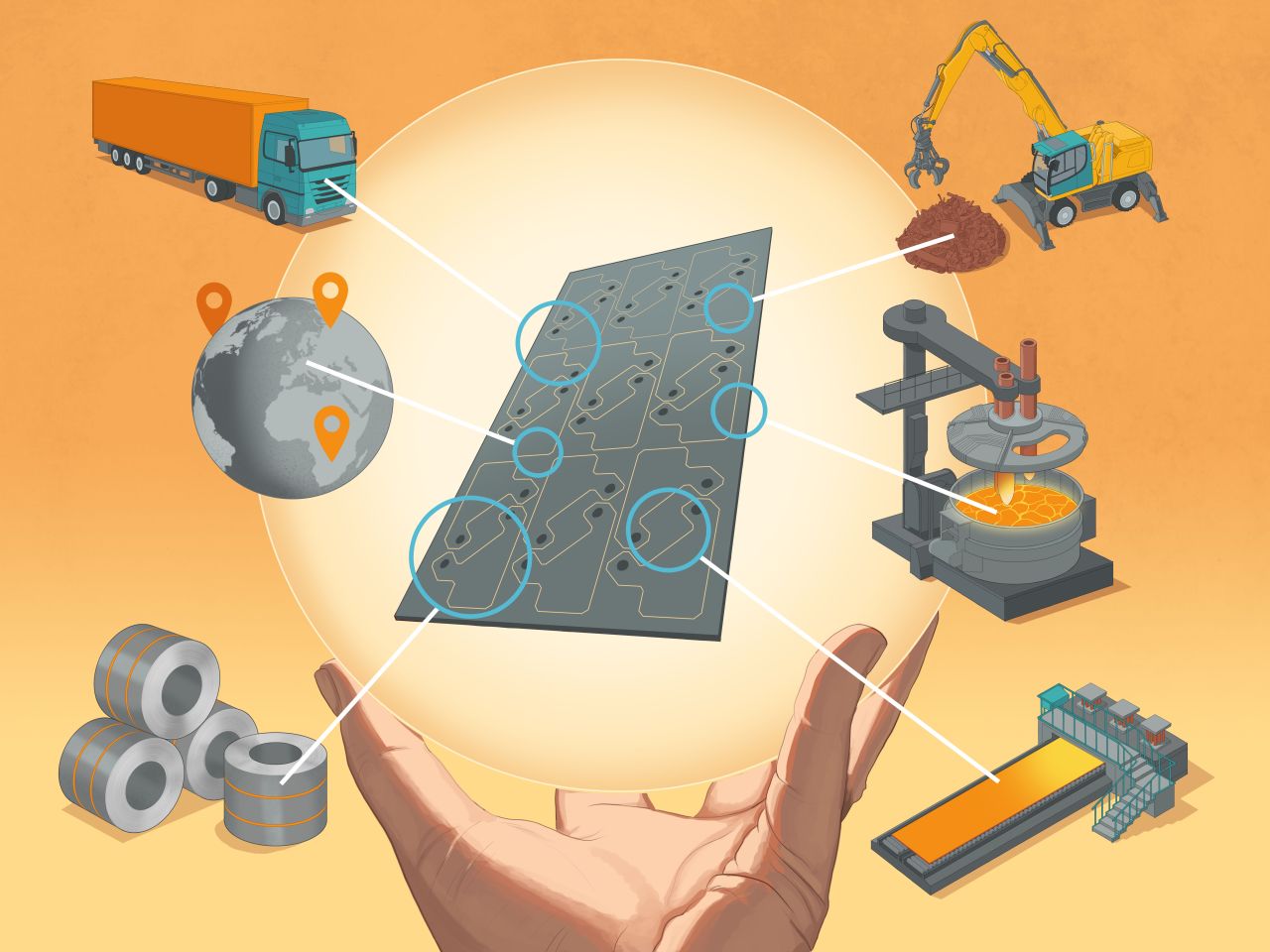 An ecosystem for the sheet metal processing industry
The future belongs to networked manufacturing. For Bystronic, however, the frequently quoted smart factory is just the beginning. The goal is to create an ecosystem that networks sheet metal processing companies with customers, suppliers, and shipping companies. The benefit for everyone involved: greater transparency and efficiency along the entire supply chain.
What do you believe the smart factory will look like? Our vision is as follows: All production processes are seamlessly networked, systems communicate with each other in real time and autonomously process orders. The parts move smoothly from workstation to workstation without ever running into a bottleneck. The intelligent factory thinks for itself – and ahead. It organizes warehousing, automatically prepares quotes for customers, and immediately incorporates new orders into production planning.
Bystronic develops end-to-end solutions that enable sheet metal processing companies to turn this vision into reality. The technologies for this are already available, and we have the know-how required to network all the individual systems to form an intelligent production system. With our scalable solutions that can be expanded in stages, we support job shops, original equipment manufacturers, and manufacturing companies on their road toward the smart factory.
From shop floor to top floor
The smart factory's centralized and automated process control makes easy work of a task that still causes many production managers headaches: Short- and long-term jobs are coordinated in such a way that all products can be delivered to the customer on time. All the available resources are used with maximum efficiency; the processes are optimal and the costs are minimal. There are neither waiting times nor bottlenecks.
The prerequisite for this is that all manufacturing systems – from cutting and bending to welding and thread cutting, and right through to painting and packaging – are networked within a superordinate production system. This means that the data from the systems at the CAD/CAM level must converge at the MES/MRP level. The networking with storage and sorting systems ensures a seamless material flow. And all this must ultimately be integrated into the Enterprise Resource Planning (ERP) system in order to create transparency for management – true to the principle: From shop floor to top floor.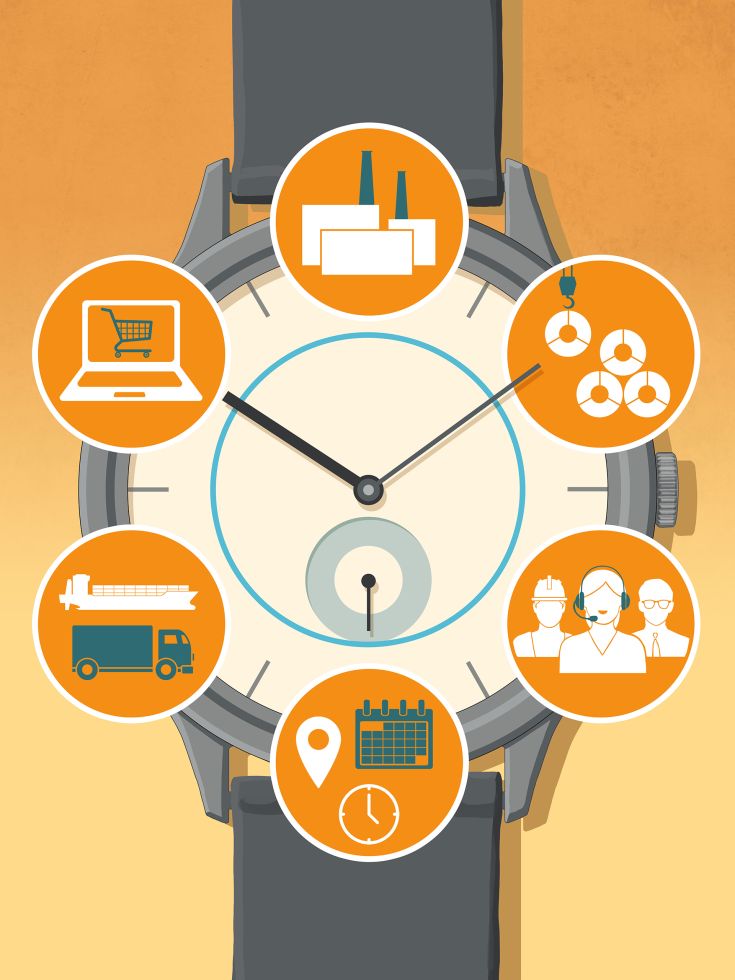 Everything converges on a single platform
However, the smart factory is merely the beginning. We are convinced that the added value for sheet metal processing companies can be boosted even further by networking beyond their own production processes. At Bystronic, our goal is to network our customers' manufacturing systems with an ecosystem that integrates end customers, suppliers, and other partners. This will allow all the parties to monitor and control the entire supply chain in real time.
Such an ecosystem opens up completely new opportunities for the customers of sheet metal processing companies: They can compare prices and delivery times for parts and components in real time using a single platform. A variety of material options and possible geometries can be evaluated with regard to costs and lead times. It would even be possible to implement changes to orders that have already been placed just moments before they are actually manufactured. And individual groups of parts within an order could be prioritized and delivered ahead of schedule.
Full transparency for the entire supply chain
Sheet metal processing companies can thus respond to customer requirements in a more flexible manner. And the procurement and logistics processes will also become more efficient. The integration of materials suppliers enables them to proactively manage the warehouses of sheet metal processing companies: They can autonomously ensure that the required materials are always in stock. Since it is foreseeable which formats and sheet thicknesses will be processed when and where, this also makes it easier to plan the production of the sheets. This enables both sides to implemen lean warehouse management.
Freight carriers also play a more active role in this ecosystem. Since logistics companies know the pick-up dates well in advance and can thus organize shipments in good time, sheet metal processing companies hardly ever have to put their products into temporary storage. This enables freight companies to improve the coordination of operations and to quickly respond to changes. And they are also able to optimize their warehouse management.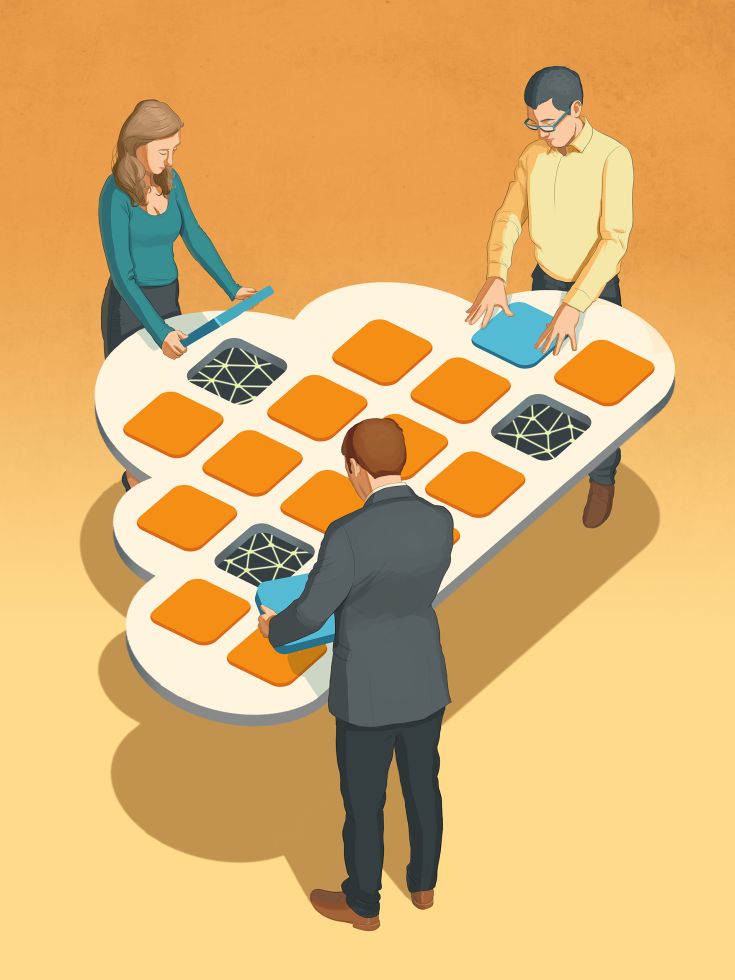 Open to all systems and stakeholders
All these advantages illustrate: Such an ecosystem would not only benefit Bystronic's own customers, but the entire industry. In order to translate our ideas for such a system into reality, we have teamed up with the software specialist Kurago. Together, we are developing an "Enterprise Operational Environment": A cloud-based platform that enables our customers to implement intelligent production management and that facilitates the cooperation of all parties involved.
Bystronic is convinced that closed systems will soon be a thing of the past. This is why our platform is open to all machine tools, automation solutions, and production and management systems. In order to map the production processes and supply chains of the entire sheet metal industry, we have opened up our ecosystem to all players: software and hardware suppliers, sheet metal processing companies, materials suppliers, and shipping companies.
We want our platform to also bring together market participants that previously viewed each other as competitors. Because the only way we can consistently implement the vision of the smart factory is by working together. A freer flow of data is in the interest of all of us.