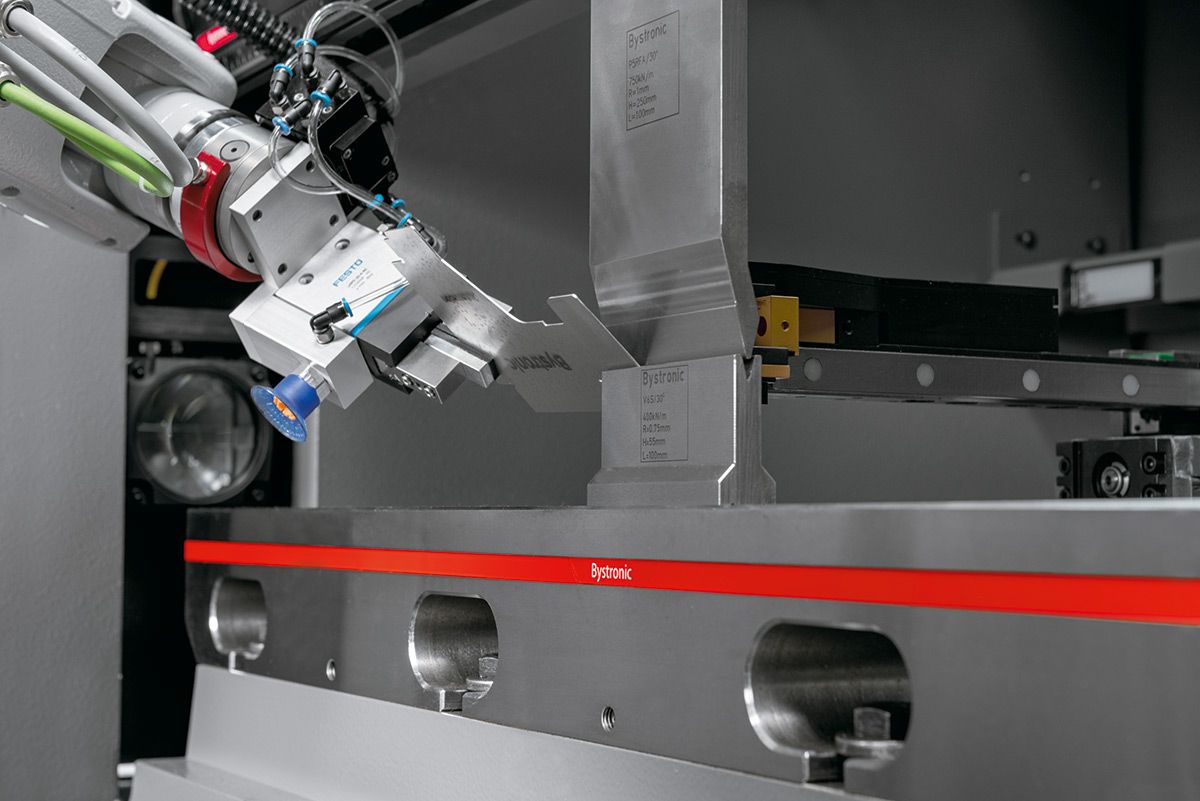 Evolution in bending
With the Mobile Bending Cell, Bystronic is taking the next evolutionary step in the field of bending. The Xpert 40 press brake is now available with a mobile automation module. The result is a compact solution for automated and manual bending.
In production, the form, size, and number of parts that are to be bent varies. And a central goal is always to produce these parts as quickly and cost-effectively as possible. Hence, the requirements placed on a modern bending system are as follows: "Adapt to this variety. Help the user to produce quickly. Automate as many processing steps as possible. But also provide the user with the possibility to work manually when he wants to."
With the Mobile Bending Cell, Bystronic now provides an answer to all these requirements. The technology behind the new bending cell is the Xpert 40 together with bending robotics. A combination between fast press brake and mobile automation. With the Mobile Bending Cell, users process large series with the automatic bending mode. However, they can also manually bend small series and individual parts whenever necessary.
Plug in & bend principle
This bending automation system is unique. And it provides users with a great deal of freedom for varying order situations. The Mobile Bending Cell functions according to the Plug in & bend principle. In practice, this means: the compact Xpert 40 can be set up and put into operation in virtually any environment. And if required, it can also quickly be moved to another location. The mobile automation solution seamlessly interfaces with the Xpert 40. Users can set up the robotics system on the Xpert 40 in just a few minutes. And the entire Mobile Bending Cell system remains extremely compact. Just plug in and start bending. And when not in use, the bending robotics can simply be moved to one side.