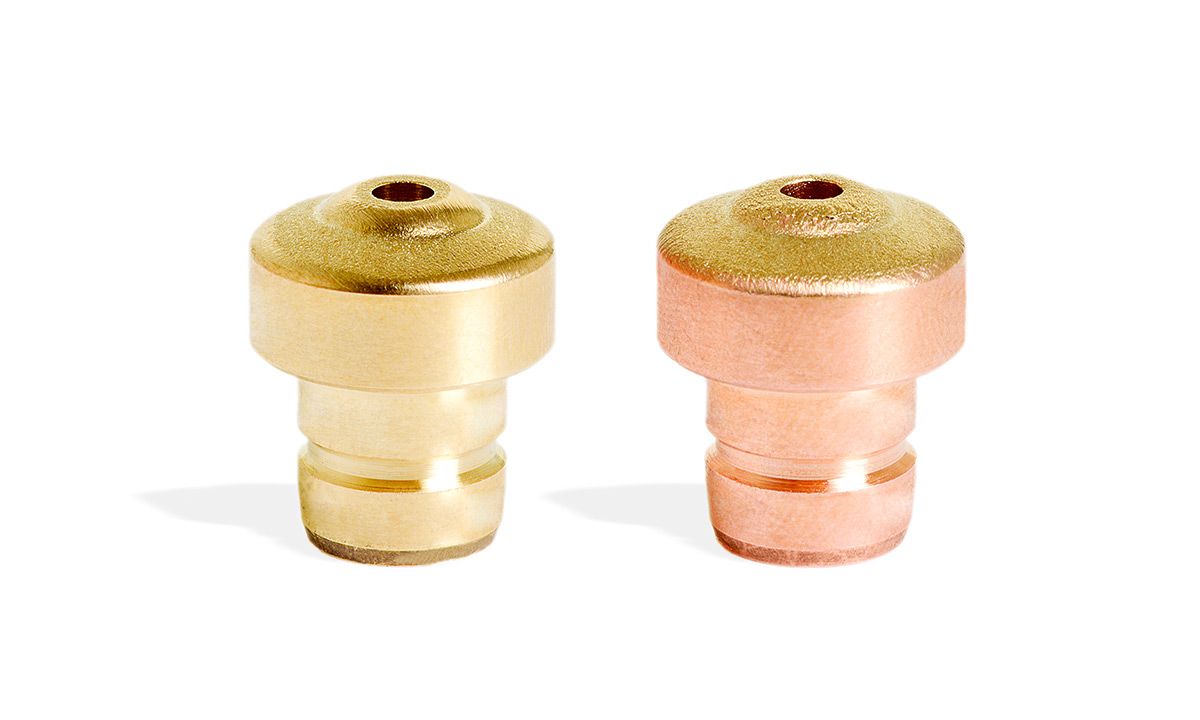 Longlife nozzles for a longer cutting life
Bystronic is developing new longlife nozzles for laser cutting. The increased service life of the nozzles is achieved thanks to improved material characteristics. For users, this means cutting with outstanding quality for longer without changing the nozzle.
Bystronic is presenting a new generation of cutting nozzles. The newly developed longlife nozzles distinguish themselves through a longer service life, which Bystronic achieves by using a special alloy for the nozzles. Cutting tests carried out by Bystronic's development engineers have shown that this high-quality alloy reduces the wear on the nozzle, even when cutting with the highest laser output power. Moreover, the new longlife nozzles are more resistant against the adhesion of cutting particles that can have a negative impact on the cutting characteristics of the nozzle.
The quality of the cutting nozzle plays a major role in the cutting characteristics of a laser cutting system. This applies both to CO 2 and to fiber laser cutting systems. The higher the level of craftsmanship of the cutting nozzles, the longer they ensure the original cutting quality. For users, this means that the service life of their cutting system increases.
The new longlife nozzles are available for all of Bystronic's CO 2 and fiber laser cutting systems. For users, the transition to the new nozzles is simple. All the existing cutting parameters on the laser cutting system can continue to be used with the new longlife nozzles.