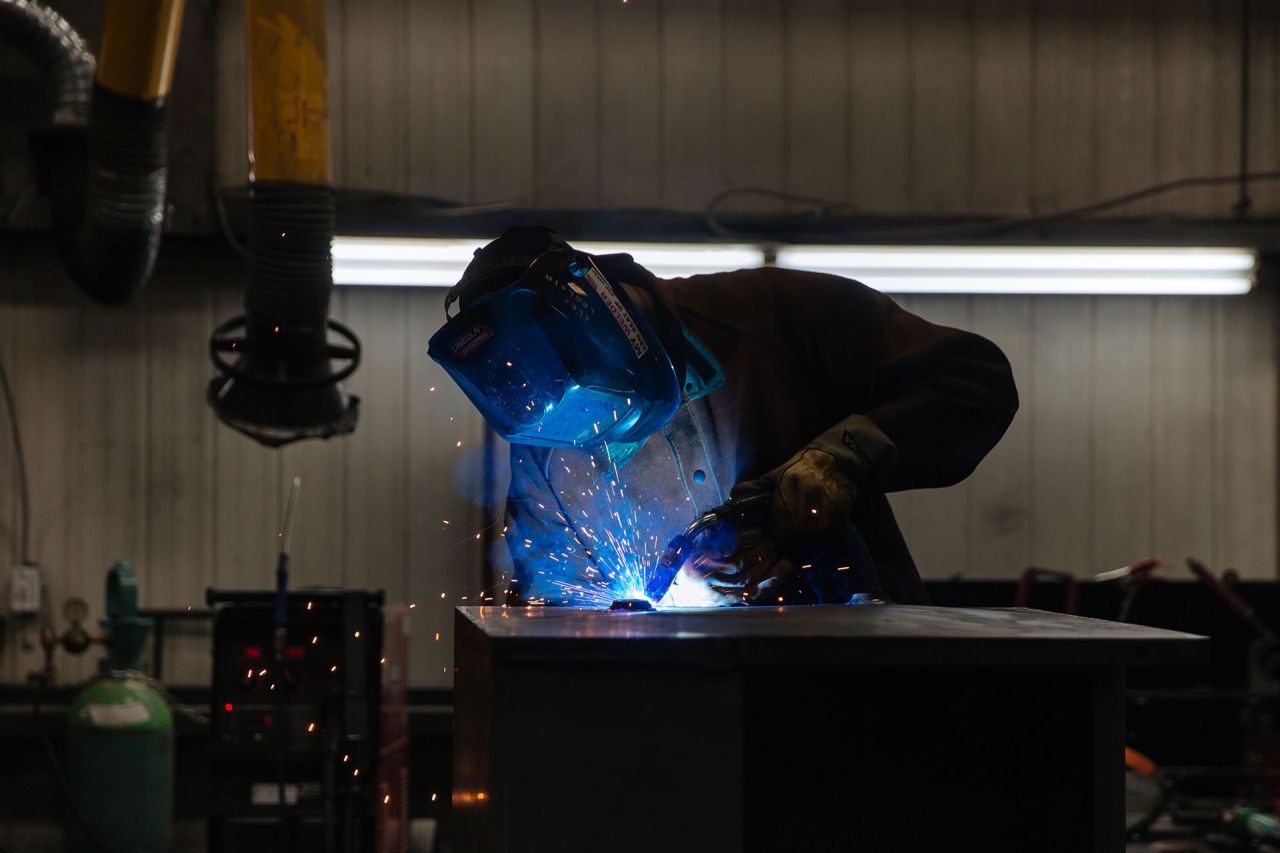 Innovation à la Québécoise
Bonjour Quebec: The Canadian province is a picturesque spot in already scenic Canada – and surprises with a strong spirit of innovation in the technology and manufacturing sector. As a specialist for sheet metal processing solutions, Bystronic fits in perfectly there.
Every morning at half past seven, the rumbling of his heavy Suzuki machine already announces Sylvain Piché's arrival from afar. "A touch of rocker style is never out of place – even in tranquil Plessisville," says the 49-year-old with a smile. The technical director and co-owner of EPP Metal is obviously very much at home here on the doorstep of Quebec City. From the small Canadian town with some 6,700 inhabitants it is only 95 kilometers to Quebec City, Montreal is about twice as far. "The perfect distance," Piché says. "The cities offer a rich cultural and gastronomic life, and out here, we can enjoy peace and nature."
The province of Quebec is Canada's francophone stronghold. French is the official language, English only play a minor role. Sylvain Piché was born here. More than ten years ago, together with his partners Guy Coté and Karine Gouin, he took over the medium-sized company EPP Metal from his father. Today they have almost 50 employees ─ but it all began as a one-man business in the garage of Sylvain Piché's father.
Paul Piché started processing copper and metal in the 1970s. Step by step he expanded the company. Today, EPP Metal produces series components made of sheet steel, aluminum, or stainless steel. For switchgear cabinets, for example, they manufacture doors, side elements, or back panels. The company's concept: Turnkey products from a single source, and their portfolio is not limited to metal.
A perfect marriage
"Growth is good, but not too fast", Sylvain Piché sums up the strategy of EPP Metal. "We want to remain a family business with a manageable size; that is our strength." High quality, high reliability, high precision, high speed - these are the demands that Canadians place on themselves and on their work. Bystronic is the perfect partner for this. "Process monitoring and quality control virtually in real time  provide us with the reliability and confidence we need," says the company director as he walks through the production halls in jeans and chucks.
The production hall boasts two Bystronic Xpert press brakes, one version with 180 tons and the other with 320 tons bending force, a 100-ton Xact press brake, and a 3-kilowatt and a 4-kilowatt fiber laser cutting system. Piché determines on a case-by-case basis which laser system is more energy-efficient for the job at hand. The underlying goal is clear: save costs.
Automated cutting, bending, and material handling have made EPP Metal's workflows faster and more efficient. "It's a real luxury not to have to worry about these processes," Piché says. "But communication, service, and reliable maintenance are also important. For us it has been a close, personal partnership right from the start. In a sense, one marries into the Bystronic family," says Piché with a smile. "And our marriage is perfect."
Read the full story in our new Bystronic World magazine no. 2.