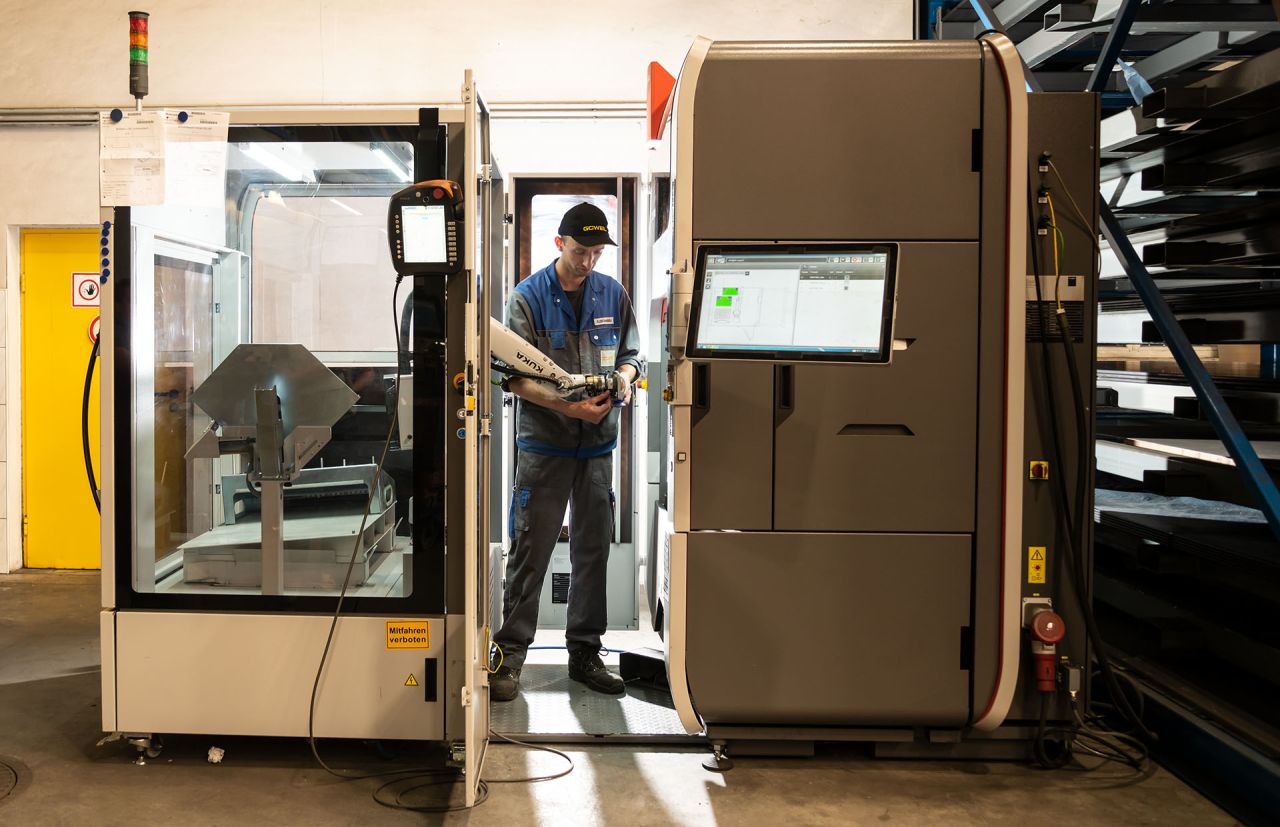 Innovation in idyllic surroundings
The proof of the pudding is in the eating: At Göweil in Austria this is not just a truism. The metalworkers at Göweil tirelessly work on the development of new production technologies for their innovative agricultural machinery. And the Mobile Bending Cell from Bystronic helps them with completely new possibilities for automation.
The brothers Herbert and Franz Göweil revolutionized global agriculture. In 1997, the two inventors developed a machine that can not only compress silage bales but also wrap them in film. "Our very own invention – it was quite a breakthrough back then," Franz Göweil says. The brothers patented their system, which has since become the standard worldwide.
"We simply have agriculture in our blood," Günther Fleischanderl says summing things up. The 27-year-old is Deputy Head of Göweil's metalworking department and grew up on a farm himself. He still regularly helps out on his parents' farmstead: "As an after-hours farmer," he says while leading us across the 30,000-square-meter company premises. Göweil's production halls are located directly on the edge of a forest between wild herbs and the outermost houses of the village of Kirchschlag.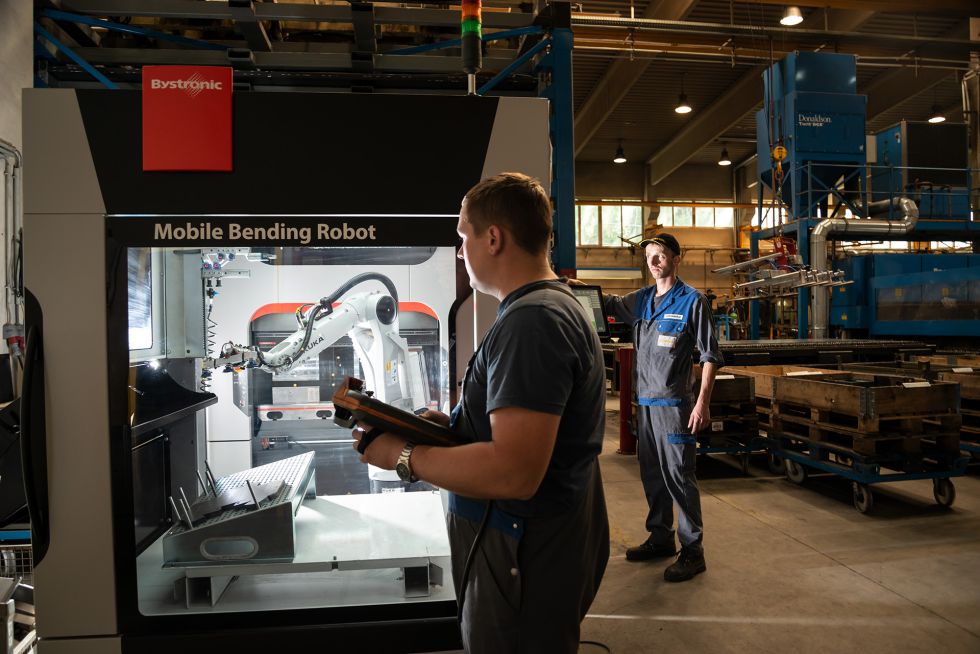 As compact as a coffee vending machine
 The site for a second production location is already being surveyed and the planning for the new plant is in full swing. For the company, the expansion is an opportunity to rethink workflows that have become routine. "We are scrutinizing every process step: How can we work more efficiently? What can be automated?" explains Fleischanderl who knows the needs of farmers from his own experience. In order to produce its agricultural machinery, Göweil requires countless sheet metal parts with a wide variety of bends. Hence, a decisive step was the automation of production processes.
"For us it was clear: We need a small press brake, because we have no room for a large one," Franz Göweil says. "As compact as a coffee vending machine, we said," he adds with a smile. They chose the Mobile Bending Cell, which combines the Xpert 40 press brake with a bending robot. "Bystronic was the only supplier that offered such a space-saving, mobile, and automated bending solution."