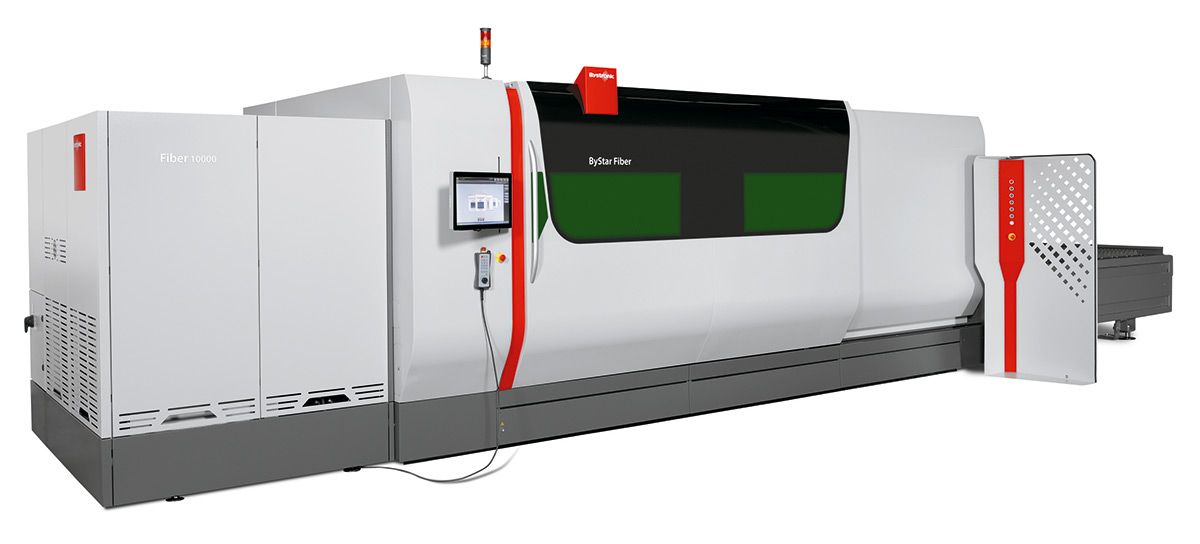 Fiber Warranty Premium
You cut, we extend the warranty. Bystronic now offers up to five years warranty on all fiber laser sources. With this new offer customers benefit from an even higher degree of security for their fiber laser cutting business.
Bystronic has been successfully applying fiber laser technology in the field of sheet metal processing for many years. We develop every detail of this cutting technology. With the purchase of our ByStar Fiber, BySprint Fiber, and BySmart Fiber cutting systems, customers choose innovative laser cutting, but also outstanding quality and service excellence.
With the extended warranty, Bystronic now offers a special service for all fiber laser cutting systems. With this offer, Bystronic is extending its full-service package for laser sources to up to five years with the purchase of a new fiber laser cutting system. For users, this new warranty package offers comprehensive security and protection.
In the event of a claim under warranty, Bystronic offers the parts and components of the fiber laser source free of charge ( excluding costs for the service technician) . During the warranty period, the cutting hours are unlimited. Our certified service technicians are quickly on site and use only original spare parts.