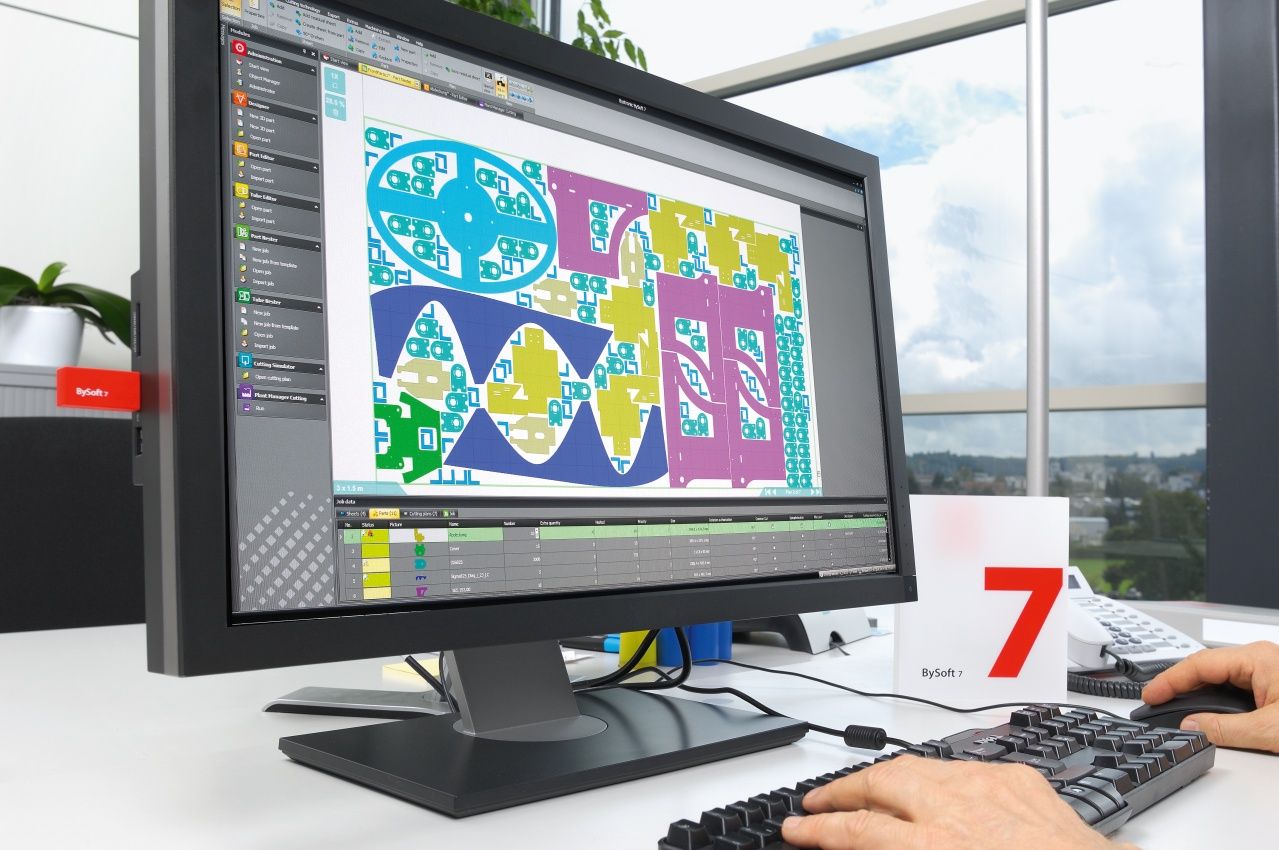 Digitalization in the sheet metal processing industry
Digitalization has long become commonplace, also in the sheet metal processing sector. In the German trade magazine "Blechnet" and also on "blechnet.com", four system suppliers explain what is already possible today, what is important when introducing digital process chains, and what benefits this offers users. Alberto Martínez, Head of CC Software Services, was able to demonstrate that Bystronic is one of the leaders in this field.
Agility and acceleration, scalable solutions, and a clear focus on the customer. These are the keywords Alberto Martínez believes will – with the aid of digitalization – shape the future of the sheet metal processing industry. His statements from the article:
"One thing is certain: Digitalization can be applied to any process, and the sheet metal industry is no exception. By providing agility and acceleration, digital tools – and digital systems in particular – enable companies to adapt to the ever-changing and frequently fast-moving environment of production processes. This means: Digitalized systems facilitate and accelerate adaptation in changing situations," says Alberto Martínez, Head of CC Software Services at Bystronic Laser AG in Niederönz, Switzerland.
Alberto Martínez also sees advantages for the individual employee: "Shorter response times and enriched information lead to higher skilled and more productive employees. This enables more accurate decisions that can be more effectively adapted to a changing environment."
Bystronic also places a clear focus on the customer when designing its systems. "As a customer, I would expect the manufacturer to provide me with guidance with regard to the digitalization within my own company and to improving my processes and the added value for my own customers," Martínez says. Based on the way they work, the maturity and definition of their processes, their approach towards manufacturing, or the digital awareness of their employees, users have to ensure that the system manufacturer makes an offer that matches their needs. "We have to adapt our mindset and focus more on applications users than on software users," he adds.
Bystronic also offers scalable solutions that integrate machines, automation, and software in order to implement customer-specific material and data flows. "Thanks to our modular portfolio, we are already in a position to realize any type of project, from individual machine and software applications right through to the fully automated and integrated smart factory," Martínez emphasizes. The Swiss company's portfolio also includes a number of AI applications, mainly in the field of cutting technology. Applying the concept of "adaptive planning", the jobs to be carried out are planned in an intelligent manner and automatically reconfigured if required due to an external cause such as a machine failure, unexpected errors, or urgent jobs.
Read the complete story in "Blechnet" 5/2020 (in German only)