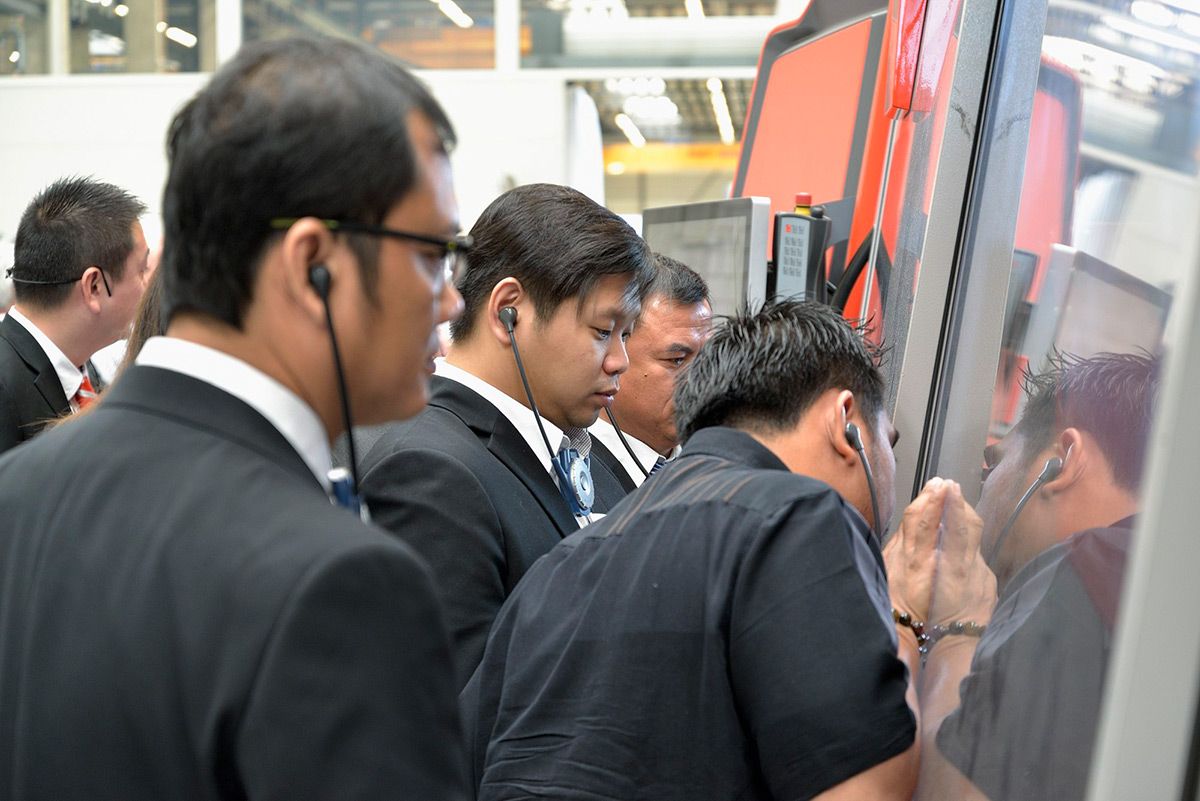 Competence Days 2017: The next step
Bystronic presents the networked world of sheet metal processing. During our largest in-house event, we are welcoming guests from all around the globe and presenting innovations in the fields of software, cutting, bending, and automation.
Competitive success means doing things better than anyone else. Developing new solutions in order to manufacture products faster and more intelligently than ever before. Success also means making increasingly complex manufacturing processes more transparent, in order to optimize costs, times, and quality. Success opens up the next step: new paths to growth. Between 12 and 23 June 2017, our guests discover these paths first-hand during the Competence Days at our Swiss headquarters in Niederönz.
Rely on integrated automation from Bystronic: The next stage of automation will be systems that act intelligently. Automation that goes beyond individual process steps. This allows an ideal production flow to be created. This is the highest level of productivity that your production can achieve.
Rely on flexible processes: Until now, there has always been a trade-off between fast or flexible production. Our latest generation of machine systems is changing these game rules. In future, you will be able to produce small series or individual mass-produced products at conditions similar to standardized large series.
Rely on networked manufacturing: This will allow you to connect your process steps to form a digital network of intelligent machine systems. You plan and control this network, can access information at any time, and intervene when necessary. With new software and services, we are creating the foundations for this development.
Take the next step into the networked world of sheet metal processing together with us.