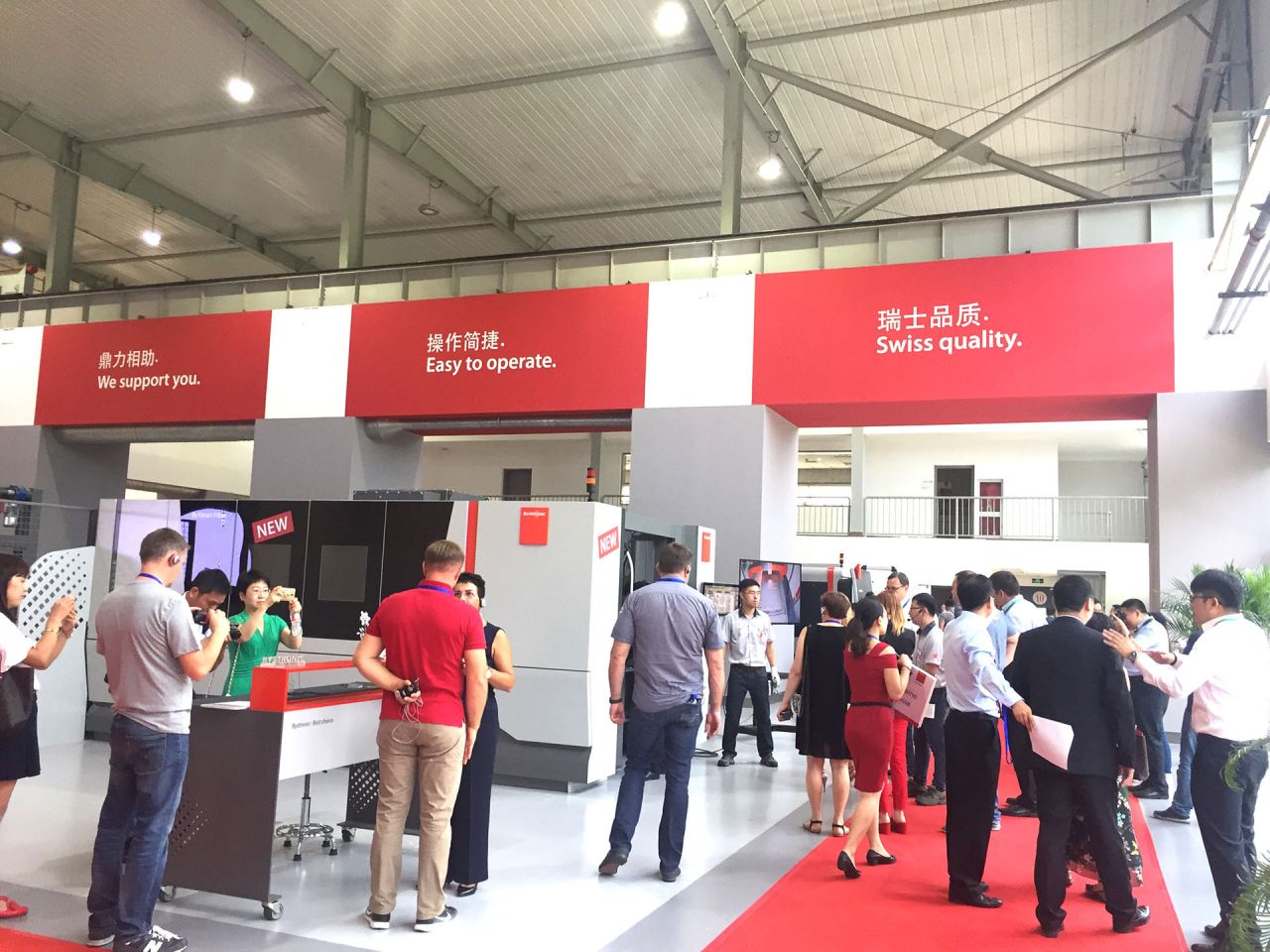 Bystronic welcomes customers in Tianjin
Information gathering and getting to know each other: These are the aims of the Bystronic Competence Days, which took place for the first time in China this August. Customers from Asia and Europe saw two new products and "World Class Manufacturing" in action.
With a steady buzzing sound, the laser cuts small squares with a hole pattern into a 15 millimeter aluminum sheet. A group of Bystronic customers from Southeast Asia stands in front of the safety screen. Several of them are filming the process with their smartphones. It's the first day of the Bystronic Competence Days in the Chinese port city of Tianjin. The machine at the center of attention is the BySmart Fiber, which was unveiled at the China International Machine Tool & Tools Exhibition in Beijing this July: An entry-level fiber laser with up to six kilowatts of laser power. CKM Metal Technologies from Johor Bahru in Malaysia is already using several predecessor models and has also ordered the BySmart Fiber from Bystronic. "It will be delivered in November," says Operations Director Lee Wen Kang. "I am examining the speed and quality," he adds with a nod. Both are satisfactory.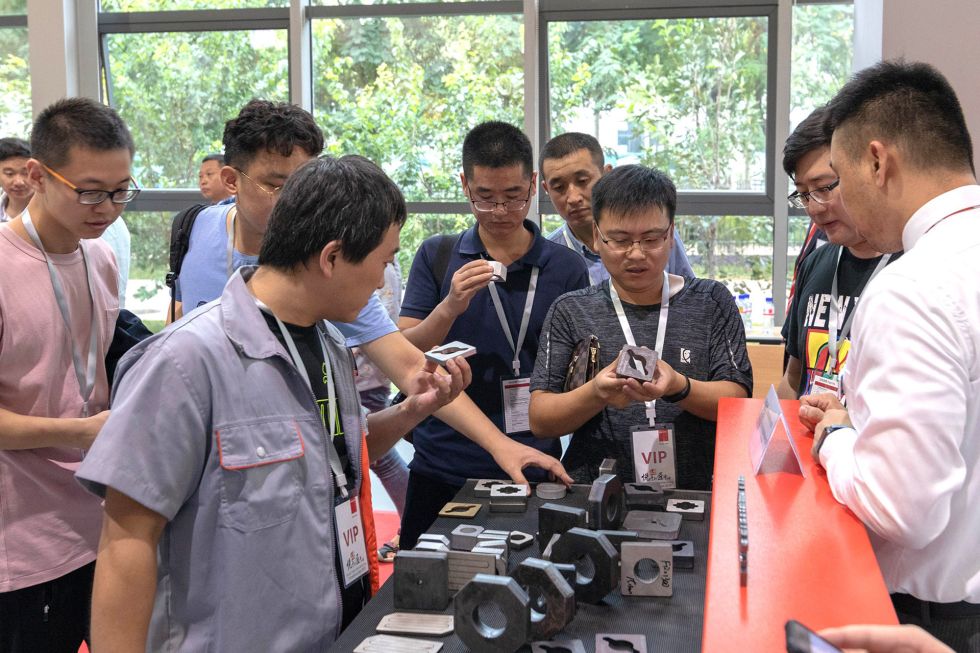 Customer proximity creates trust
Lee's group is on a guided tour of the machines and the production halls. They listen, ask a lot of questions, and exchange ideas with each other. Nearby, another group from India is receiving the latest information on Bystronic's software solutions. More than 120 customers, mainly from Asia, have come to Tianjin; most of them are company owners or managing directors. Their metal processing companies supply the automotive and elevator industries, build computer cases or small parts for the telecommunications sector. Bystronic employees from China and Switzerland accompany the groups, and are available to answer any questions – also during the coffee break. This openness and customer proximity is very important to Bystronic – as is the relaxed atmosphere at the event.
 "We want to show our customers that our production in Tianjin is world class," says Song You, President of the Bystronic Group China. In order to earn the customers' trust, it is important that they see the factory – and also the people who work here. The development and production location, situated in a modern industrial park interspersed with green areas, is similar in its technology to the Bystronic locations in Switzerland and Germany, explains Victor Tan, Managing Director of CKM Metal, who came here together with Lee.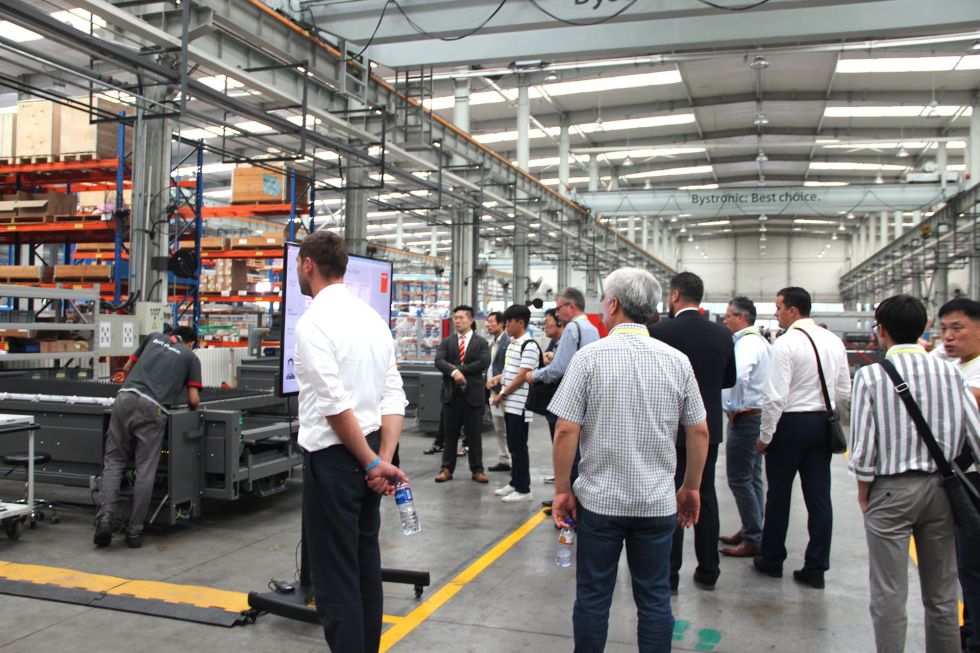 Hands-on experience
Many visitors come to the Bystronic Competence Days with concrete project plans. This becomes particularly clear during the numerous live demos, which are frequently used as an opportunity to discuss specific questions in detail with Bystronic's specialists. For example Melvin C. Dy, Managing Director of the MD Group from the Philippine capital Manila, which specializes in delicate metal parts: He wants to switch to Bystronic's press brakes – and is thus particularly interested in the technology of the new Xpress bending machine, which Bystronic will soon be launching on the market. His first impression is positive. On an Xpress 50, an employee demonstrates how a box with a lid can be bent from a pre-cut part with just a few swipes on the screen and a short bending sequence. The lid fits snugly onto the box with virtually no friction. "Our operators are used to the software of our previous machines, so the transition must be as simple as possible," says Dy who is visibly satisfied with the demonstration.