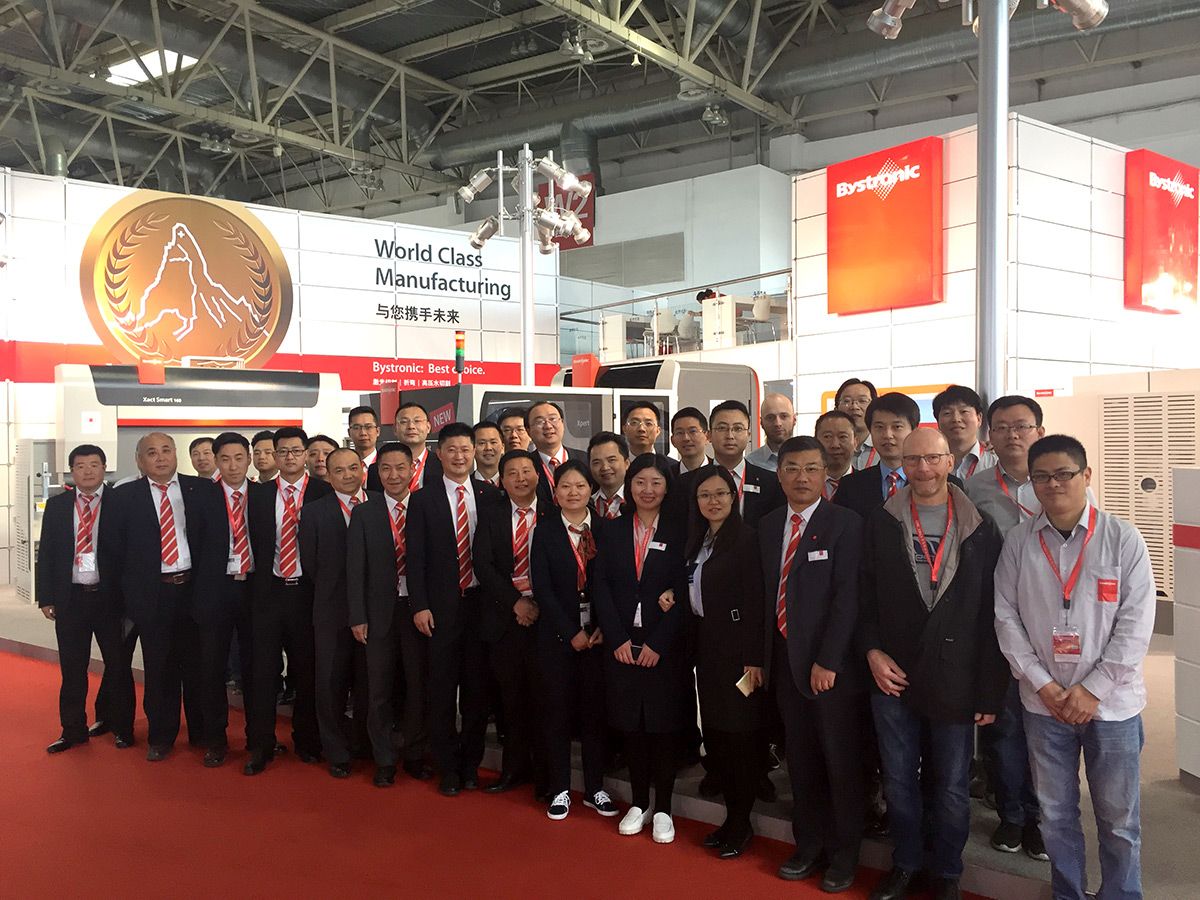 Bystronic presents innovations in China
At this year's China International Machine Tool Show (CIMT), Bystronic presented the ByStar Fiber 3015 laser cutting system with 10 kilowatts for the first time in China.
1,639 exhibitors from 27 countries. 125,500 international visitors. 131,000 square meters of exhibition space: The CIMT is one of the world ' s most important and influential trade fairs for machine tools.
The exhibition has been held every two years since 1989. From 12 to 17 April 2017, it took place for the first time at the China International Exhibition Center in Beijing. A highlight: Bystronic presented the new 10-kilowatt ByStar Fiber 3015. Our team also showcased new bending technologies and automation solutions: An Xpert 40 set up with the new flexible robotics system as a Mobile Bending Cell and an Xact Smart 160 attracted a great deal of attention on our exhibition booth.
Strong commitment in China to continue in the future
Dr Song You, President of Bystronic China, emphasized that Bystronic will continue its strong commitment, in order to provide innovative automation solutions that meet the requirements of the Chinese market and its customers.