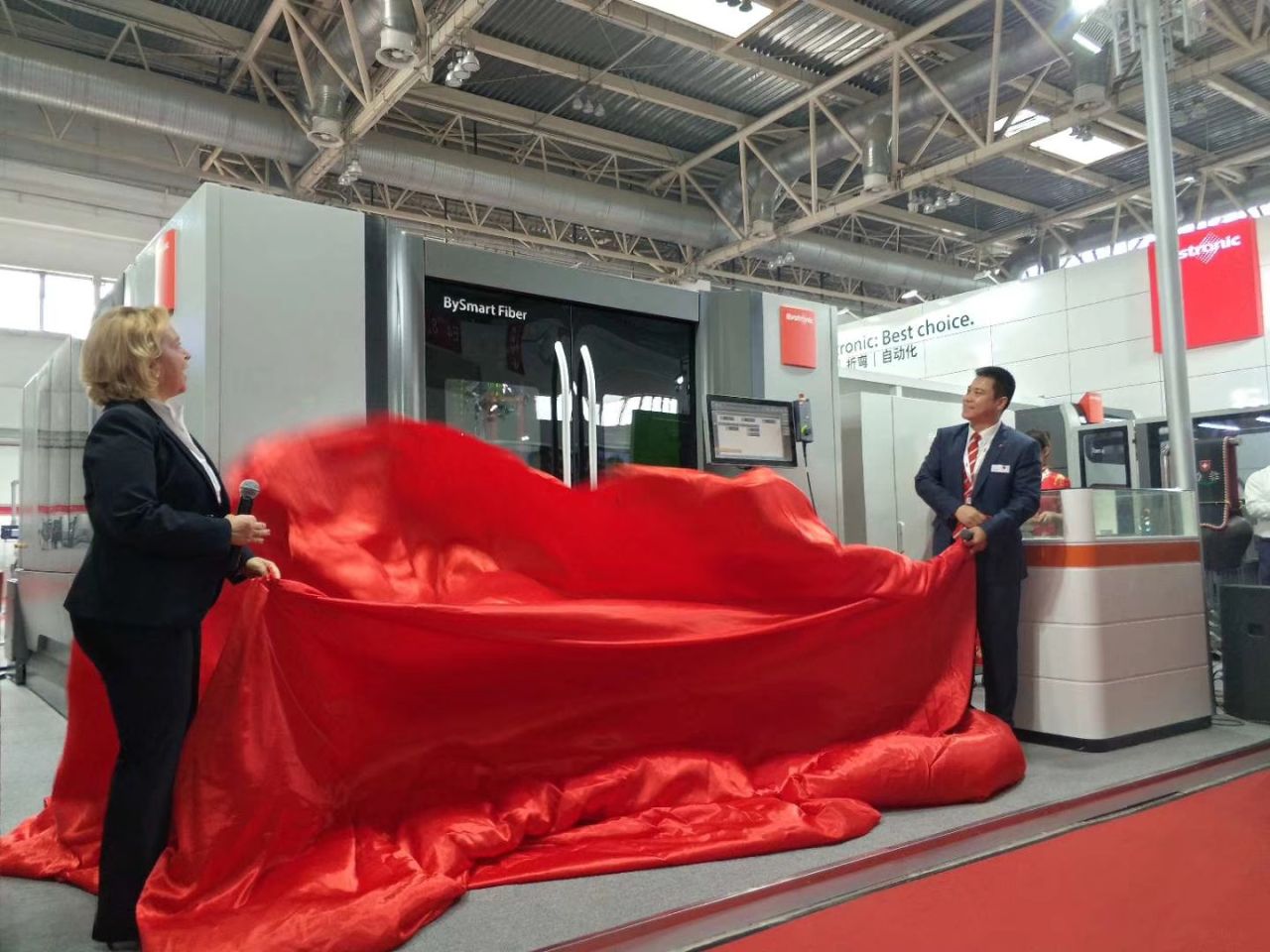 Bystronic unveils new fiber laser in China
World première at the "China International Machine Tool & Tools Exhibition" (CIMES) in Beijing. Here, for the very first time, Bystronic presented the new generation of BySmart Fiber. The new laser cutting system opens up the full potential of fiber laser technology to customers in the entry-level segment.
Suspense was high on June 26 on the Bystronic booth at the CIMES in Beijing: Gisela Ronchi, Head of Global Marketing, and Song You, President of Bystronic Group China, unveiled the new BySmart Fiber. With the new generation fiber laser cutting system, Bystronic is opening up the full potential of fiber laser cutting to sheet metal processing companies that want to gain a competitive edge with innovative cutting technology: A high parts output, a wide spectrum of applications, suitable automation solutions, and all this at an entry-level price. For the time being, the BySmart Fiber will be available with this performance package only in China.
The Chinese market for sheet metal processing is growing. There is an increasing demand for new technologies. Producers rely on manufacturing solutions that allow sheet metal parts to be processed as efficiently as possible and at the same time in a high quality. These are precisely the requirements that the BySmart Fiber solves for the laser cutting process step. With the BySmart Fiber, users launch directly into fiber laser cutting technology without high investment barriers or lengthy detours. The new machine platform achieves excellent cutting results thanks to state-of-the-art Bystronic technology. At the CIMES in China, the world's third largest trade fair for machine tools, the visitors were able to experience first-hand how this works.