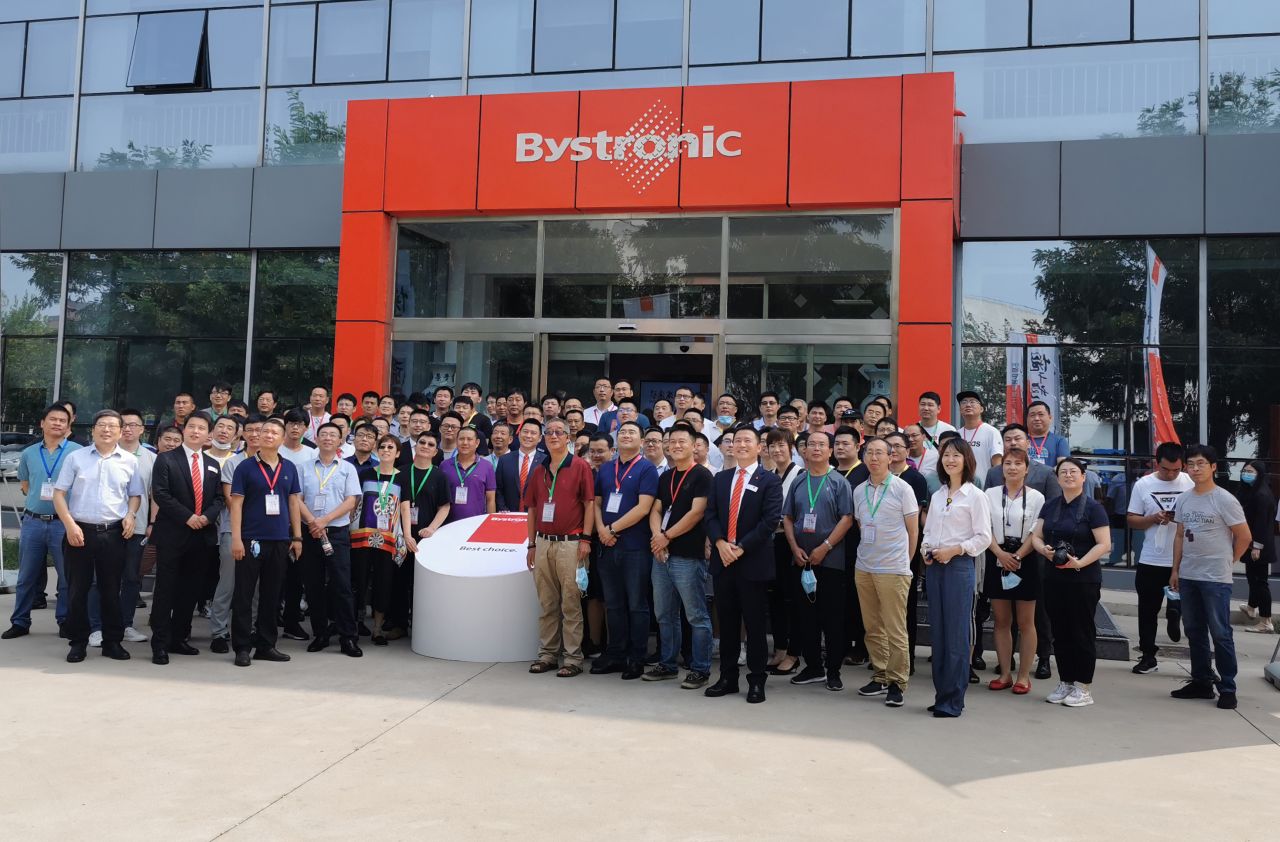 «China Competence Days»: Innovations for the Far Eastern market
The customer event of Bystronic's Chinese subsidiary took place in Tianjin from July 28 to 30, 2020. During the "China Competence Days" more than 300 visitors took advantage of the opportunity to learn about the leading technology group's latest innovations from the Bystronic specialists.
From July 28 to 30, the second "China Competence Days" took place at Bystronic's production location in Tianjin (160 kilometers southeast of Beijing/PRC). Numerous customers from all over China seized the opportunity – in observance of the applicable corona virus pandemic safety measures – to marvel at the Swiss technology group's latest innovations under the motto "World Class Manufacturing". In addition to laser cutting systems and press brakes, Bystronic's portfolio covers the associated automation and software solutions for the Chinese and Asian markets.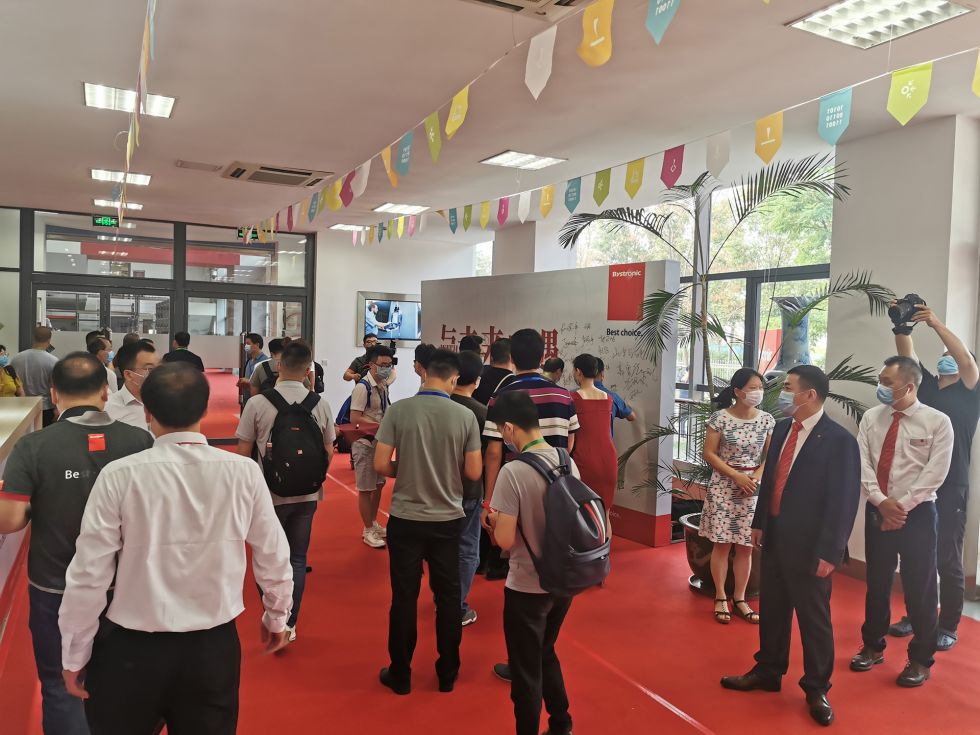 Swiss technology for the Chinese market
Bystronic's technology from Switzerland also benefits its Chinese customers. Bystronic is currently implementing a strategic transition away from individual machines and towards end-to-end system solutions: Intelligent automation solutions that expand both the upstream and downstream processes of sheet metal processing and optimally combine laser cutting, bending, material handling, and warehouse integration to embrace the concept of the "smart factory". This allows a significant proportion of the requirements of Chinese and Asian sheet metal processing companies to be covered. Bystronic conducts both global and local development, but also cooperates with local third-party companies, such as Estun (robots) or Henga (loading and unloading systems). Thanks to the associated software, Bystronic systems can be integrated into automated end-to-end solutions. This enables customers to achieve higher productivity in their sheet metal processing operations.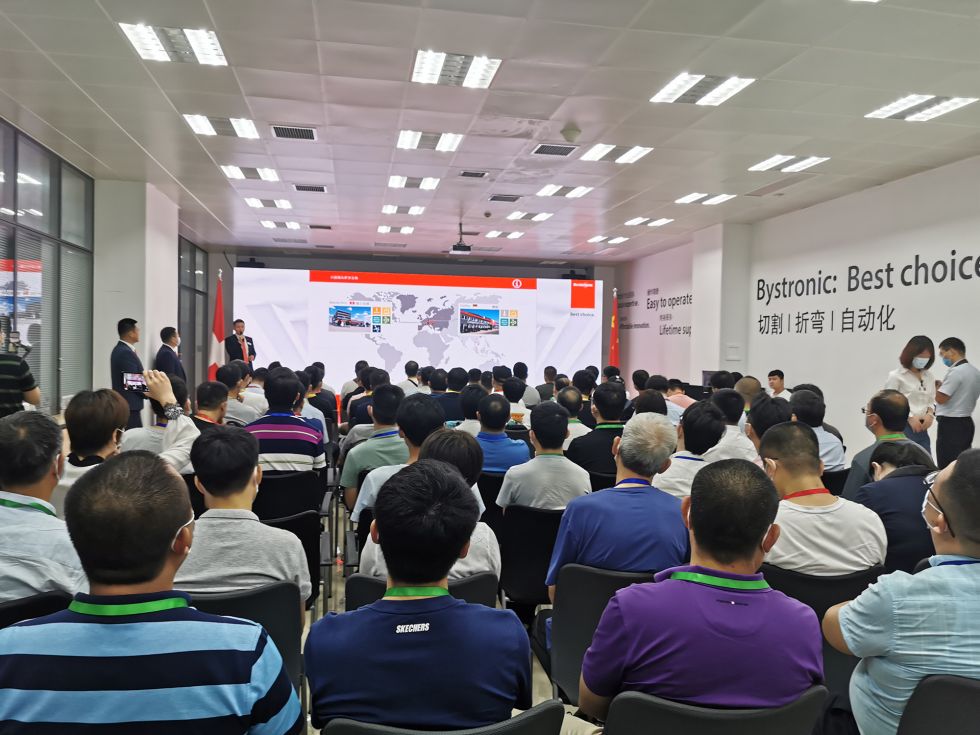 Highlights in the fields of laser cutting and bending
The 10kW BySprint Fiber 6225 is a new solution that is being developed and produced in China for the Chinese market while simultaneously incorporating the latest cutting technology from Bystronic, such as higher laser output, automatic nozzle changing, automatic edge detection, cutting control, a second-generation SSC cutting head, beam forming, as well as large formats. The system fulfills all the requirements relating to higher efficiency and superior cutting quality.
The new Bending Cell Smart is another Chinese development: The bending center for fully automated sheet metal processing with a high degree of bending automation thanks to fully automated tool and gripper changing. It is ideal for the processing of complete lists of jobs as well as for individual orders, from small batch sizes right through to large series. A 7-axis robot with a high lifting capacity offers maximum flexibility and precision during the bending process. Even when bending heavy parts, orders can be processed fully automatically and without errors. Depending on the configuration, the bending cell is capable of processing bending lengths of up to four meters and parts weighing up to 270 kilograms. Extensive robot lifting capabilities, material storage capacities, and a generous tool magazine guarantee high machine availability. Thanks to the intuitive offline programming of bending orders, the bending data can be easily imported without interrupting running jobs.
Alex Waser, CEO of the Bystronic Group, had the following comments about the successful Competence Days:
"Our event demonstrates our commitment to China and to Asia as a whole, which we recognize as important growth markets for Bystronic. At Bystronic, we strive to remain at the cutting edge of innovation and technology trends, and by sharing our visions, ideas, and solutions, we want to inspire our customers to improve both their quality and productivity."