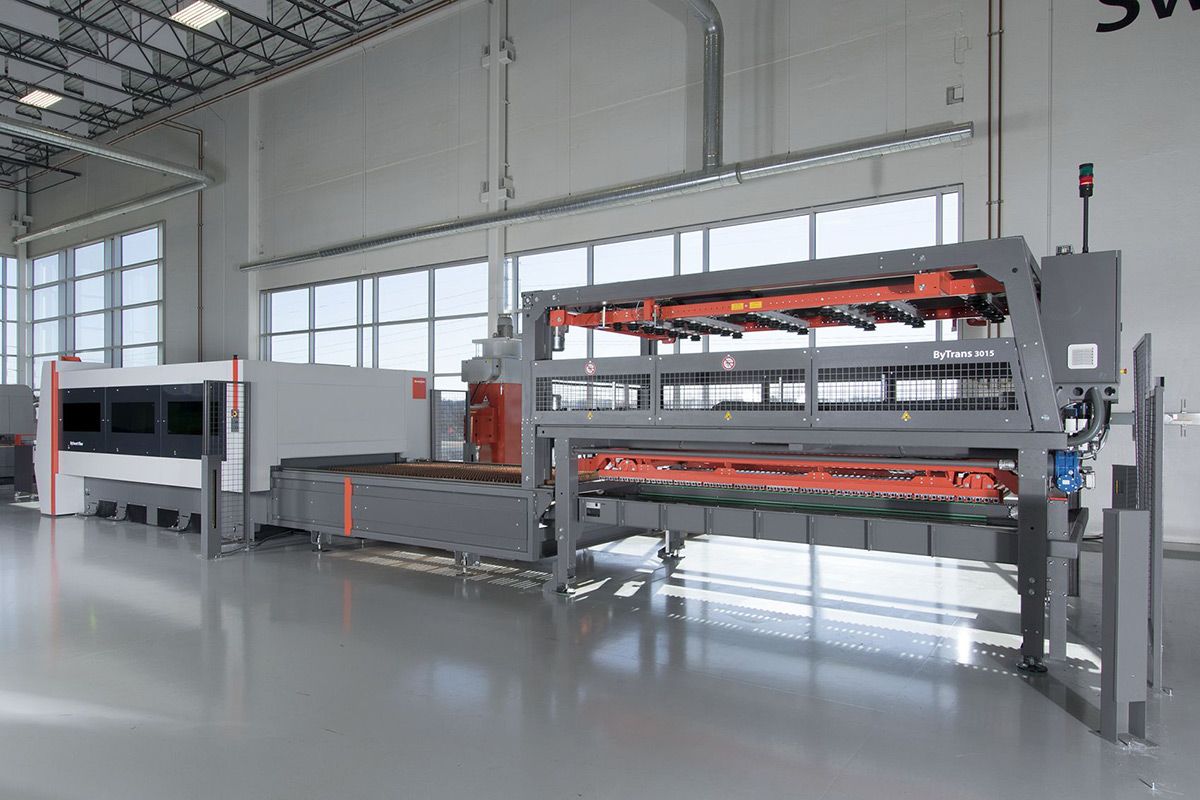 BySmart Fiber: Now with automation
Bystronic expands the BySmart Fiber laser cutting system with suitable automation solutions. Customers now have the choice between the ByTrans and the Byloader.
Automation solutions for fiber laser cutting offer a decisive competitive advantage. They maximize the capacity utilization of the laser cutting system and reduce the user's workload with regard to the time-consuming material handling. Both these factors mean that cutting jobs are performed faster and at lower cost.
Now Bystronic is opening up the new generation of the BySmart Fiber for appropriate automation solutions. Because even for entry-level users, automated laser cutting is increasingly becoming the key criterion for success. "Our experience shows that particularly in highly competitive markets, companies that automate their laser cutting system have a competitive edge. Hence, Bystronic is now also offering various automation modules for the BySmart Fiber," Bystronic Product Manager Martin Bauer explains.
ByTrans for automated non-stop cutting
Customers have the choice between two systems: ByTrans and Byloader. The ByTrans loading and unloading solution organizes the material flow on the BySmart Fiber fully automatically. It loads raw metal sheets onto the laser cutting system's shuttle table. After the cutting process, the ByTrans also unloads the finished parts and residual sheets.
ByTrans requires only 60 seconds for the complete loading and unloading cycle. This means that the automation system is always faster than the cutting plan that is being processed. For users, this means: laser cutting without the interrupting set-up times. Because the ByTrans loads one shuttle table while the BySmart Fiber is cutting on the other table.
Byloader for space-saving loading of raw sheets
The Byloader automation system is a compact loading unit that is positioned on the side of the laser cutting system's shuttle table. The system supplies raw metal sheets to the laser cutting system without taking up unnecessary space. This is automation on the minimum amount of space.
The ByTrans and Byloader are operated using the BySmart Fiber's touch screen. Bystronic has seamlessly integrated the control of the two automation systems into the laser cutting system's operating software. This enables users to perform all the operating steps on a single touch screen.