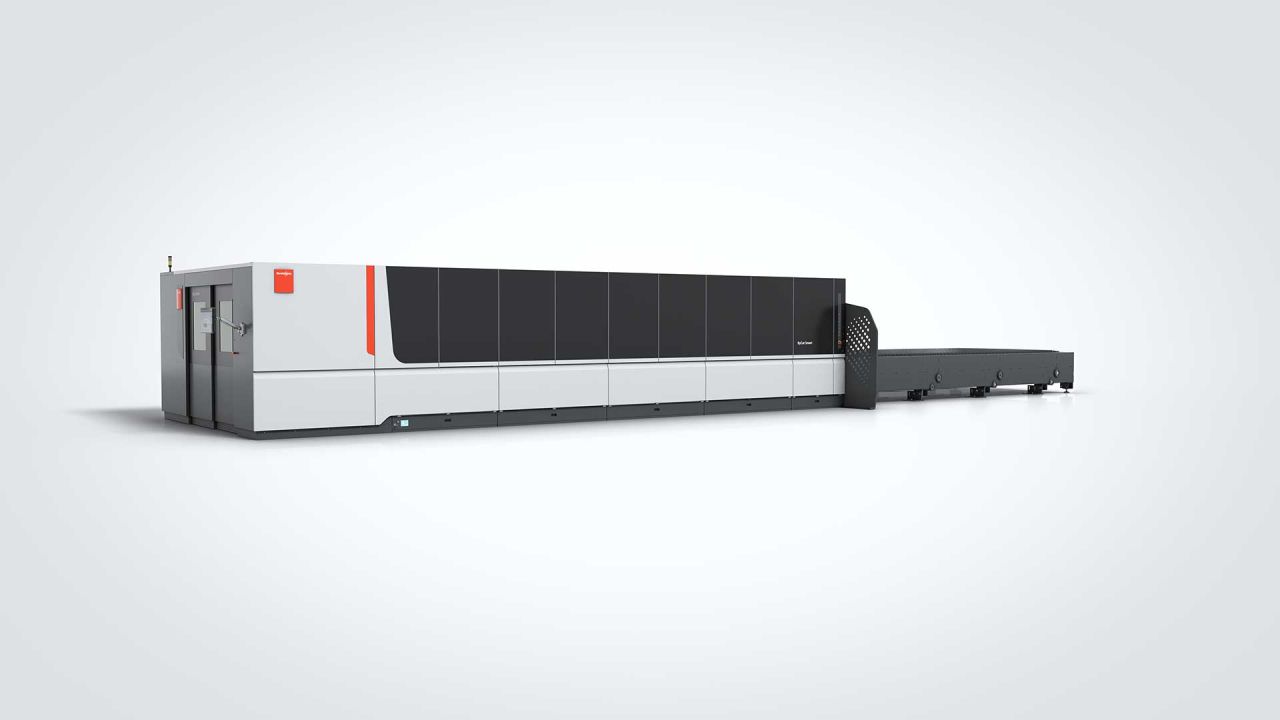 More cutting power with the ByCut Smart 6225 12 kW
The ByCut Smart 6225 is now available with a laser output of 12 kilowatts. And the optional BeamShaper increases the quality of the cut parts and further boosts the cutting speeds.
More power enables you to cut faster: Bystronic now offers its ByCut Smart fiber laser product line with pioneering 12 kilowatts. The result is a significantly faster cutting process – allowing you to cut more parts in less time. In addition, the optional BeamShaper function enables outstanding quality when cutting steel up to sheet thicknesses of 30 millimeters. The BeamShaper enhances the quality of cutting edges and boosts the cutting speed by as much as 20 percent.
Efficient nesting
The 6225 large format enables you to process large sheet metal parts quickly and with superior quality over a length of up to 6.2 meters and a width of 2.5 meters. This increases the efficiency of your production process, because large metal sheets allow the cut parts to be nested more effectively.
Faster than ever thanks to 12 kilowatts
Significantly reduce raw material offcuts thanks to a high degree of material utilization. Here, the BySoft CAM process software supports you with intelligent nesting procedures.
In addition, the large format increases the variety of cutting applications on the ByCut Smart. Large-format sheet metal allows you to cut large parts in addition to diverse small parts, without requiring your system to interrupt the laser cutting process.
From 3 to 12 kilowatts
The full spectrum of laser outputs: With the ByCut Smart, you can choose from the Fiber 3000, 4000, 6000, 8000, 10000, and 12000 laser sources – to suit your individual requirements.
In addition to the ByCut Smart 6225, Bystronic also offers the fiber laser in the 12020, 8020, 6520, 4020, and 3015 formats.