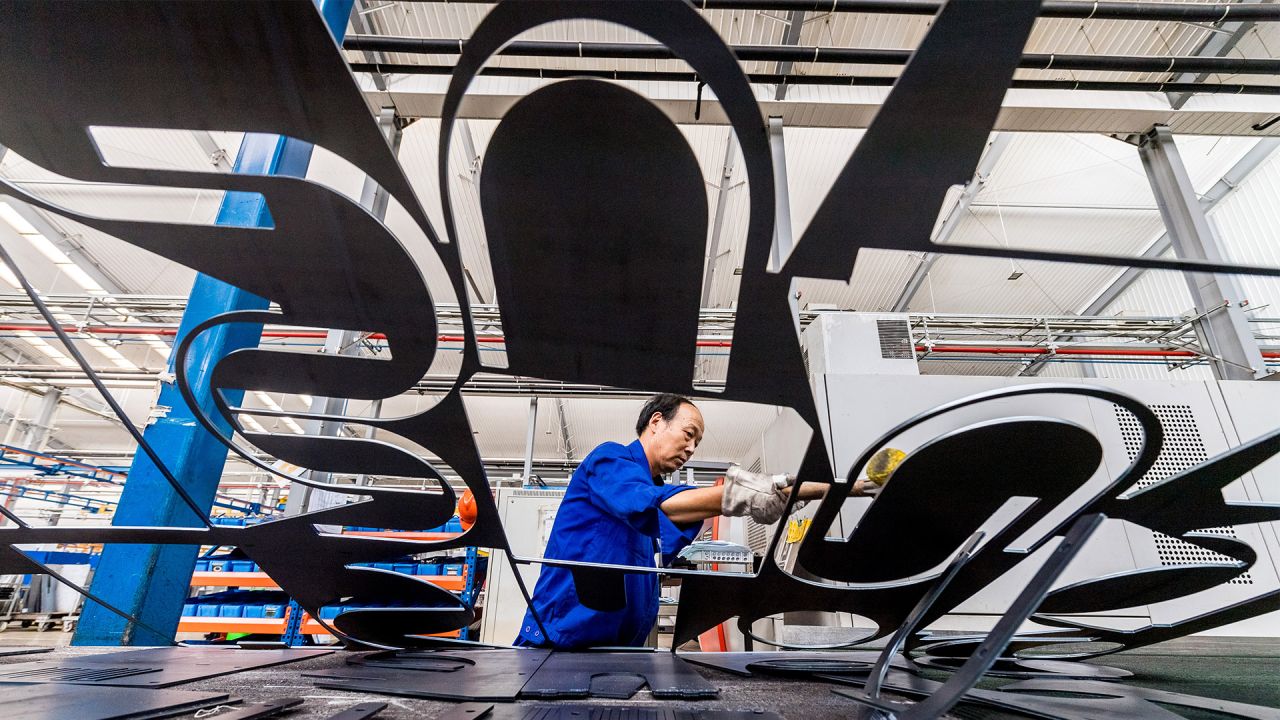 Appetite for innovation
Buhler has set its targets high: simultaneously tackling two of the biggest global challenges – feeding the world's population and ensuring mobility in 2050. Buhler's largest production facility is located in Liyang, China. The state-of-the-art factory exemplifies why Buhler is a leader in its markets.
At first sight Liyang might seem like any other industrial city in China. Despite its small size and the just 762,500 inhabitants it counted in 2017. A province that has prospered like no other in recent years and that now boasts the highest gross domestic product (GDP) per capita in China.
No less than food for everyone
Raffael Eggmann, Production Director, likes to get to work before the day shift starts. There is a great deal to do since Buhler's key missions can't be taken lightly: feeding 10 billion people and ensuring their mobility in 2050. In order to achieve this ambitious goal, Buhler maintains a number of application centers around the world where new products are developed in close cooperation with clients.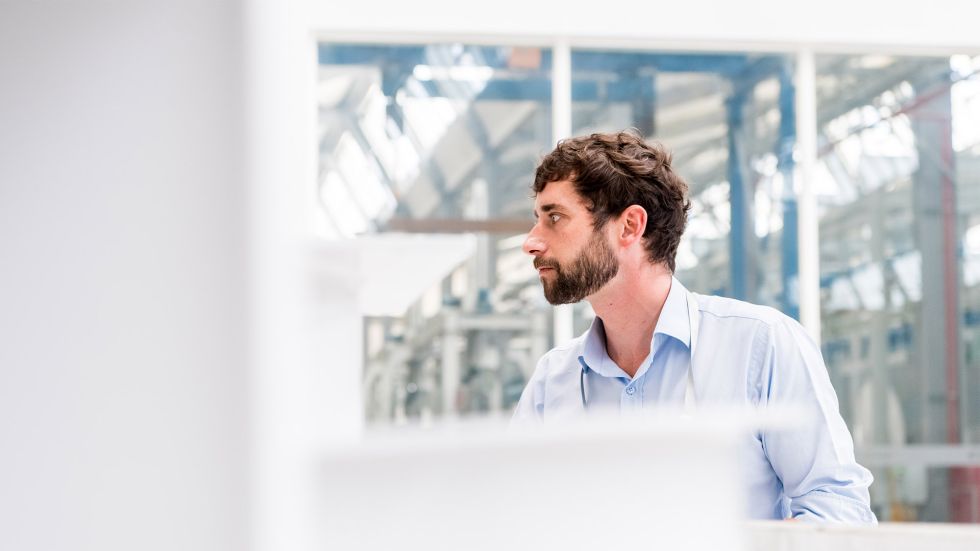 One of the core aims is to improve nutritional profiles, for example through the use of pulses. Peas, beans, and lentils can form the basis for flours, pasta products, snacks, and meat substitutes that are both rich in protein and fiber and gluten-free. Buhler is also developing solutions for the industrial processing of new high-quality sources of protein that require much smaller cultivation areas than traditional foodstuffs, such as insects and algae.
The Liyang facility specializes in manufacturing machines for the production of foodstuffs and animal feed, as well as for grain processing. In these segments, the company is the technology leader on the Chinese market. Each day, 80 units roll off the production lines. Around 60 percent of the factory's production goes to the domestic market, 15 percent to Southeast Asia, and 25 percent to the rest of the world.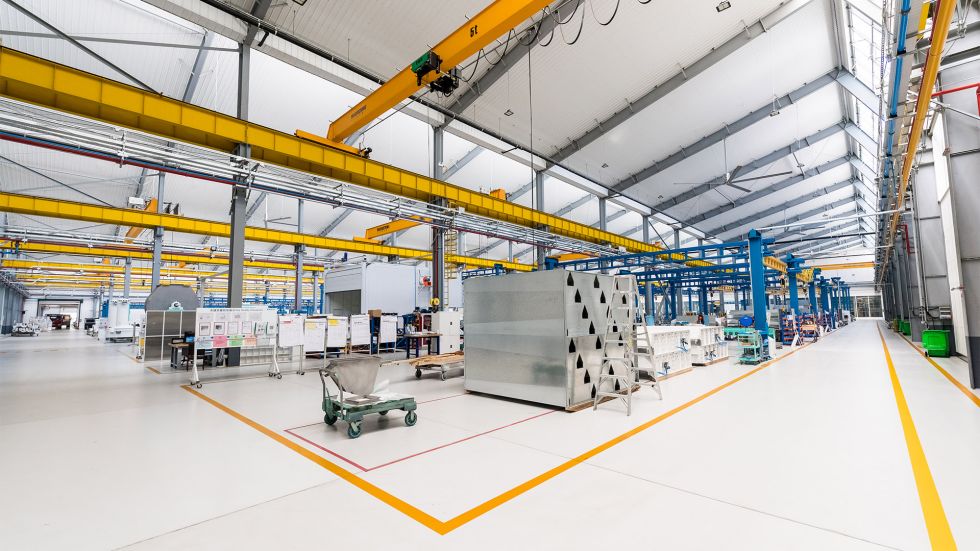 Customized automation solution
At the factory, lean production and a "kanban" approach are a matter of course. Automated guided vehicles (AGV) whizz by, following lines on the floor to collect trolleys loaded with metal sheet. One of the AGVs has pulled up next a ByJin laser cutting system. Robotic arms equipped with suction cups load a metal sheet onto the shuttle table.
"The automation solutions vary from machine to machine," Bystronic's Key Account Director Jack Jia explains and adds: "The machines may be standardized, but when it comes to loading and unloading, each scenario is different." Bystronic's standard solution did not fulfill all of Buhler's requirements: The loading and unloading system had to be compatible with another supplier's punching machine. A customized solution from Europe would have been too expensive and time-consuming. Thus, Bystronic cooperated with the local supplier VT Robot to offer Buhler a loading and unloading solution using suction cups. The collaboration was a complete success: In the meantime, Bystronic is working together with VT Robot on a number of other projects.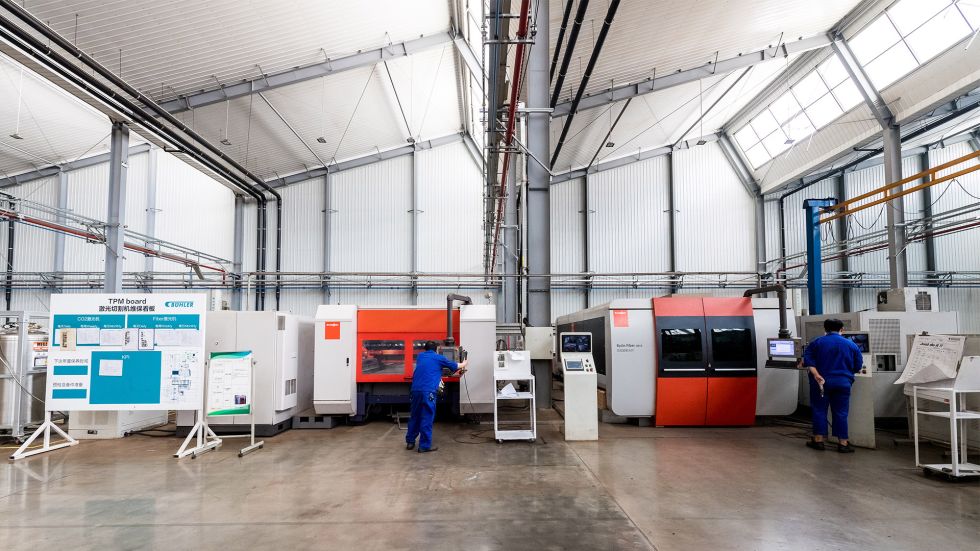 Going with the flow
Thanks to the automation solution, it takes barely a minute from the last cut on a sheet to the first cut on the next sheet. The actual cutting process is now also considerably shorter thanks to the new laser cutting machines, a ByJin Fiber 3015/3000 and a ByJin 3015/4400: "The new fiber laser is 50 percent faster, and the CO2 laser is 20 percent faster than our old machines," Raffael Eggmann emphasizes. Another advantage, in particular of the fiber laser, is the low energy consumption.
Laser cutting operator Lu Bing is preparing the next cutting job on the touch screen. "The new machine is much easier to use than the old one, because it is smarter," he explains. At only two percent, the machine downtime is also very low. In a next step, together with Bystronic's Jack Jia, Raffael Eggmann is focusing on implementing predictive maintenance to reduce downtime even further.
Much of what ends up on the plates in China's provinces has been processed using Buhler machines. And if the Swiss group continues to resolutely implement its vision, its technologies are likely to have a lasting impact on the eating habits of the entire human race.