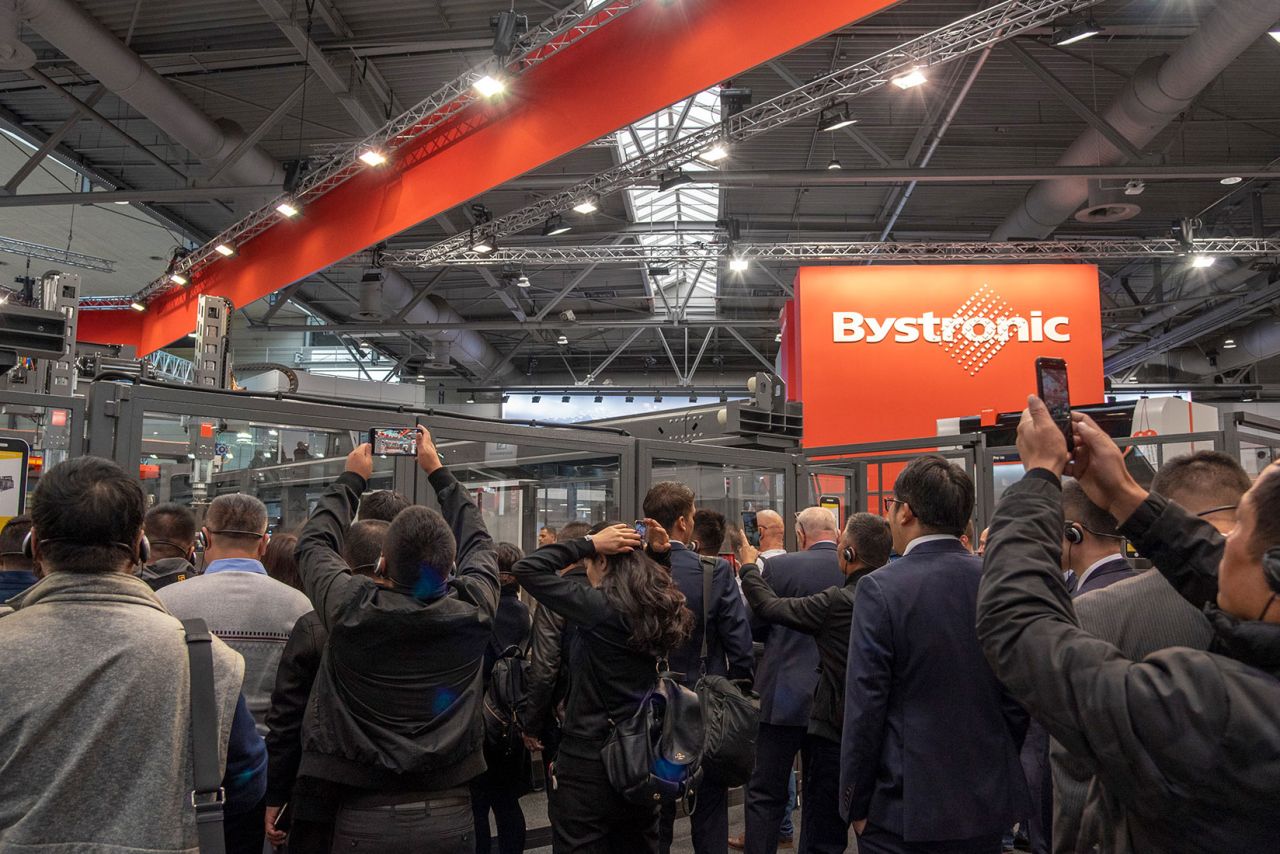 Blechexpo 2019: High-tech premières this fall
Learn all about the latest industry trends. Experience first-hand our innovations for your production environment. At the Blechexpo, Bystronic will unveil exclusive premières in the fields of laser cutting, bending, automation, and software.
In which direction is your sheet metal processing evolving? Your market environment is changing and as a consequence, so are your order levels. Your batch sizes are fluctuating. The pressure on costs and lead times is increasing. Forecasts for the industries you serve are more unreliable than ever. How can you ensure your long-term planning and success in this challenging environment? How can you grow, and enhance or even expand your portfolio? Discover the new opportunities now.
Put your trust in a reliable technology and a service partner who understands you and your needs. Invest in powerful cutting technology with state-of-the-art features to achieve world-class processing quality at minimum costs per part. Increase your productivity thanks to integrated loading and unloading automation solutions. Combine these with integrated warehouse systems. Use intelligent functions to perfectly adapt your bending systems to your process landscape. Benefit from a continuous software architecture to achieve a transparent material and data flow.
We create the prerequisites for all this with digital networking and the latest generation of machine systems. Our smart services and comprehensive customer services constitute the backbone of your production operations. New services, premium spare parts, and certified technicians boost your efficiency and process quality.
We work together with you to develop the right solution for your production processes. Let's talk about what's on your mind and what the next exciting step for your production environment could be. We are looking forward to seeing you at the Blechexpo.
What: Laser cutting, tube processing, bending, automation, software, end-to-end solutions, services, financing
When: November 5 to 8, 2019
Where: Blechexpo, Stuttgart (Germany), Hall 1, Booth 1711