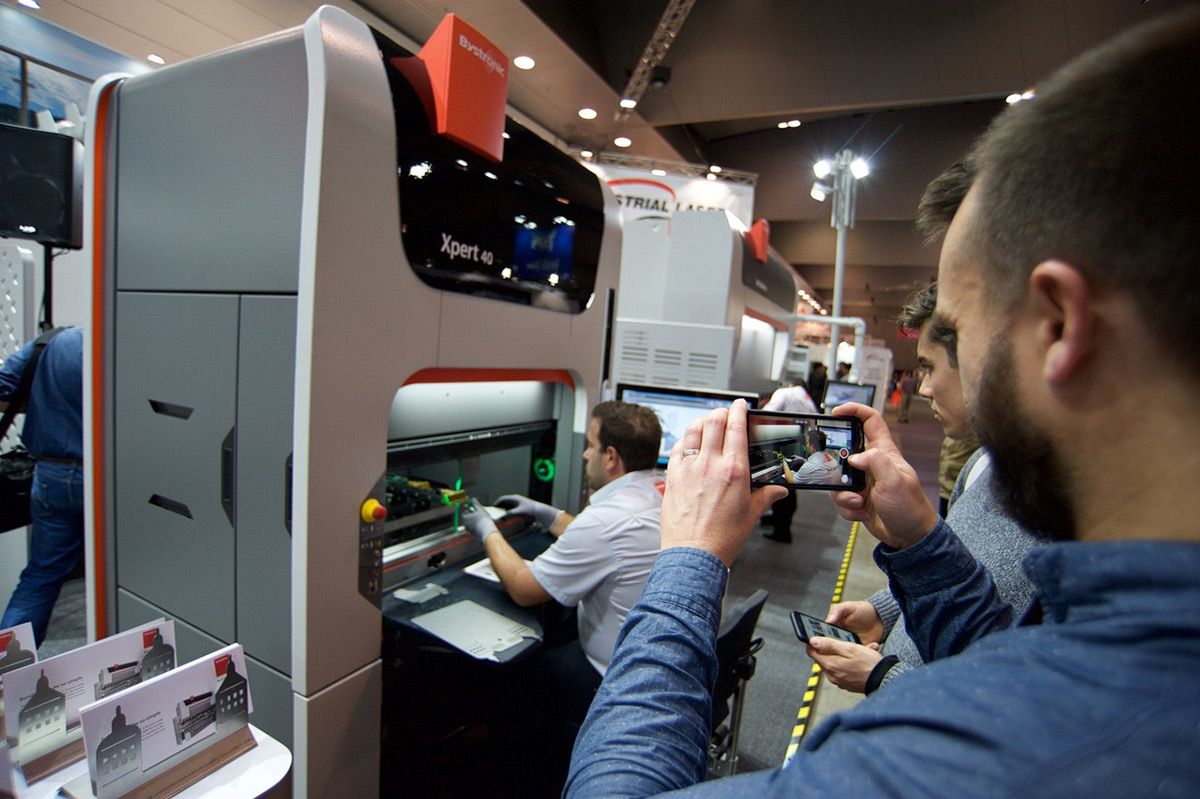 High tech down under
Premiere at Austech 2017: At Australia's leading exhibition for machine tools, Bystronic presented innovative high-tech solutions for the first time with its own country subsidiary.
With the opening of its own sales and service subsidiary, Bystronic is now the only direct supplier of sheet metal processing machines in Australia that offers laser cutting, bending, and waterjet cutting solutions from a single source. The Austech is the perfect platform to highlight this fact, Managing Director Robert Bécsy emphasizes. "We are showing customers that we have a local presence, which will enable us to support the Australian market with high-quality services and excellent quality."
Thus they decided to present Bystronic's state-of-the-art technologies on an impressive exhibition booth at Austech. With the 10 kilowatt ByStar Fiber 3015, the new team presented one of the most powerful fiber laser cutting systems worldwide. In the field of bending technology, the visitors were able to experience the fast Xpert 40 press brake up close. With an Xact Smart 160, our Australian subsidiary also showcased the perfect entry-level bending solution.