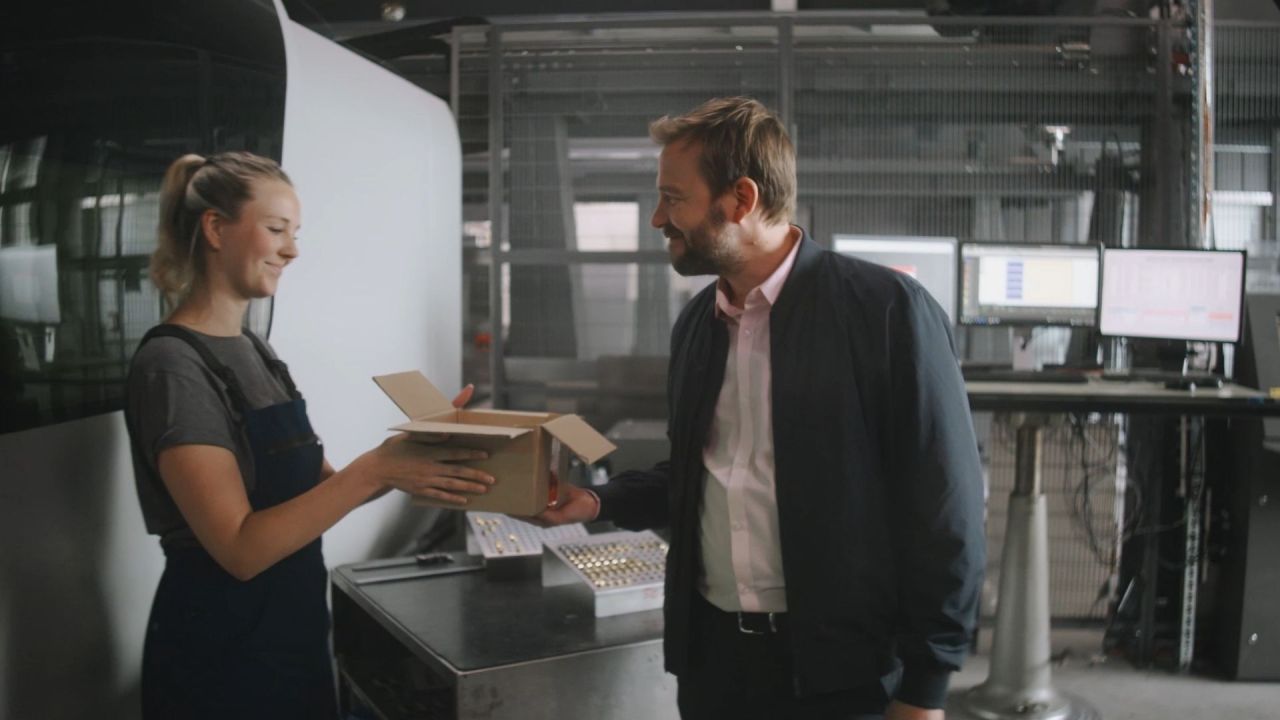 Spare Parts – only the original
Only original manufacturer spare parts and consumables ensure that any Bystronic laser cutting or bending system is running at optimal performance. With our original spare parts, we guarantee a reliable cutting process and maximize uptime.
We support you!
Having your cutting and bending systems running 24/7 and ensuring they are always maintained without downtime is Bystronic's main focus. A fully supported and serviced machine will give you higher performance and uptime as well as increasing the long-term value of your system.
Original Bystronic spare parts and consumables guarantee the value retention of your systems and increase their operating life. For example, our high-quality nozzles developed and manufactured in Switzerland for a reliable cutting process and reduced reworking.
Bystronic consumables are carefully selected and tested by our experts and contribute towards excellent production results for our customers.
Jonas Wyss, Product Manager Service
We are close to you! Our service technicians are only a phone call away and offer high degree of part availability and fast delivery times. With our consumables and spare parts, we create simplicity and ensure your peace of mind.
Your main benefits:
Lower cutting gas consumption, reduced costs per cutting hour
Enhanced cutting quality
Longer service life of the nozzles
Clean cutting edges and surfaces(reduced burrs and cleaning due to splashes)
Consistently high quality, pirate nozzles cause quality fluctuations due to unreliable processes
Overall reduction of reworking