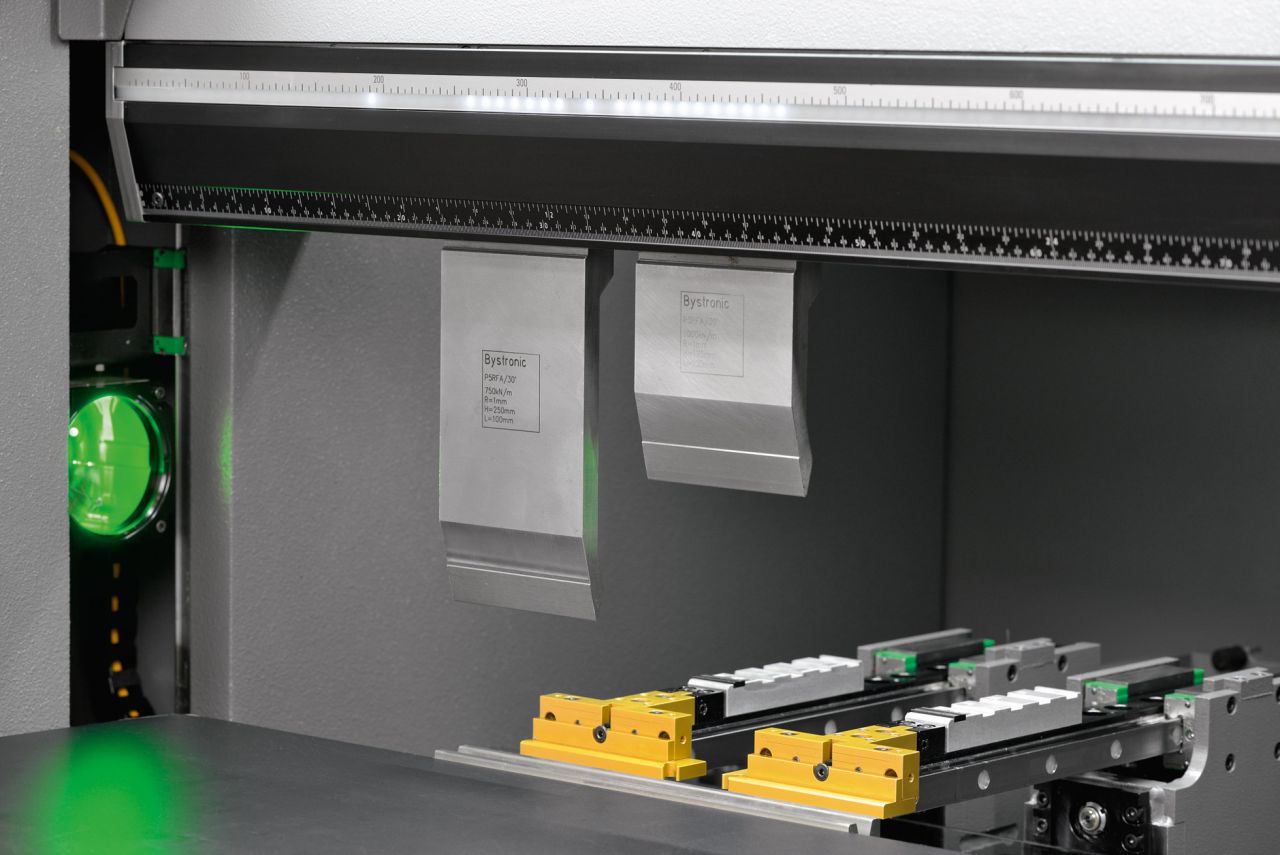 New webshop: convenient online ordering
In the new Bystronic webshop, you can now order your spare parts, consumables and tools online in a simple and convenient process. A selection of more than 10,000 items is available here around the clock.
Now, our customers can find our complete range of tools and more than 10,000 other items online. For example, the Bystronic webshop provides a fast and simple overview of the extensive portfolio of upper and lower tools for all Bystronic bending systems. Regardless of whether customers are using an Xpert or an Xact Smart, they can find the appropriate bending tool for the job and much more in the Bystronic webshop.
Thanks to its fundamentally improved design, the Bystronic webshop provides convenient online access to all the available products in the fields of laser, bending, waterjet and automation.
New functions such as "My best choice" streamline the online ordering process. Customers can use this function to set up individually customized shopping lists for each of their Bystronic machines and systems. This allows items that are required frequently to be ordered with just a few clicks – around the clock.