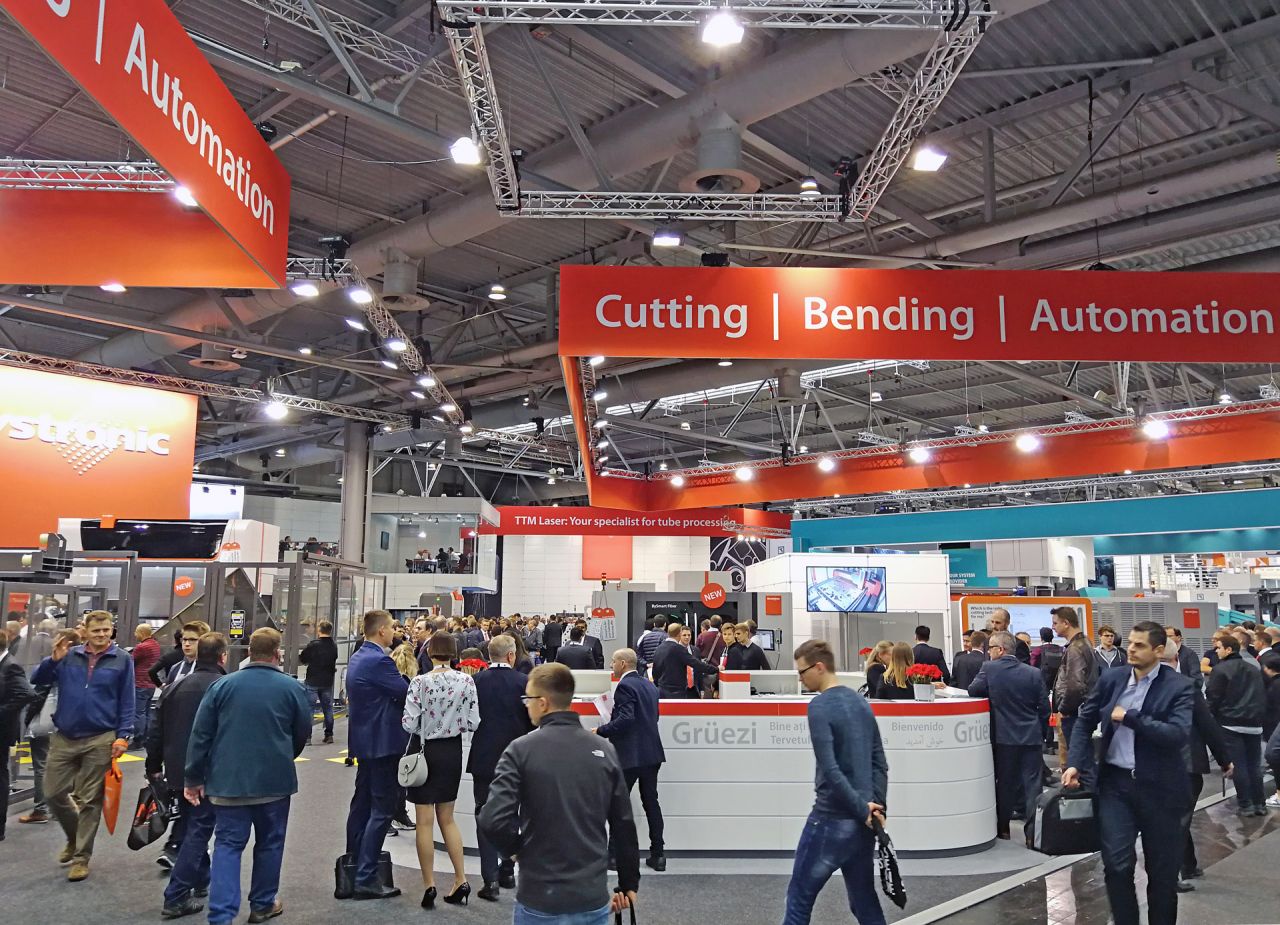 The EuroBLECH 2018 video
Did you miss to visit Bystronic at EuroBLECH? Don't worry. See here all trends and innovations in the fields of laser cutting, bending, automation, software, and smart services.
Hanover. 4 days. Some 1,500 exhibitors from 40 countries. More than 56,000 visitors from over 100 countries. For many guests, a visit to Bystronic's exhibition booth was an absolute must.
In time for EuroBLECH 2018, Bystronic has continued to systematically develop the vision of "World Class Manufacturing". This is based on a comprehensive range of new technologies and services with which Bystronic is gearing its users' process landscape towards networked and automated sheet metal production. In our video, we present all our trade fair highlights.