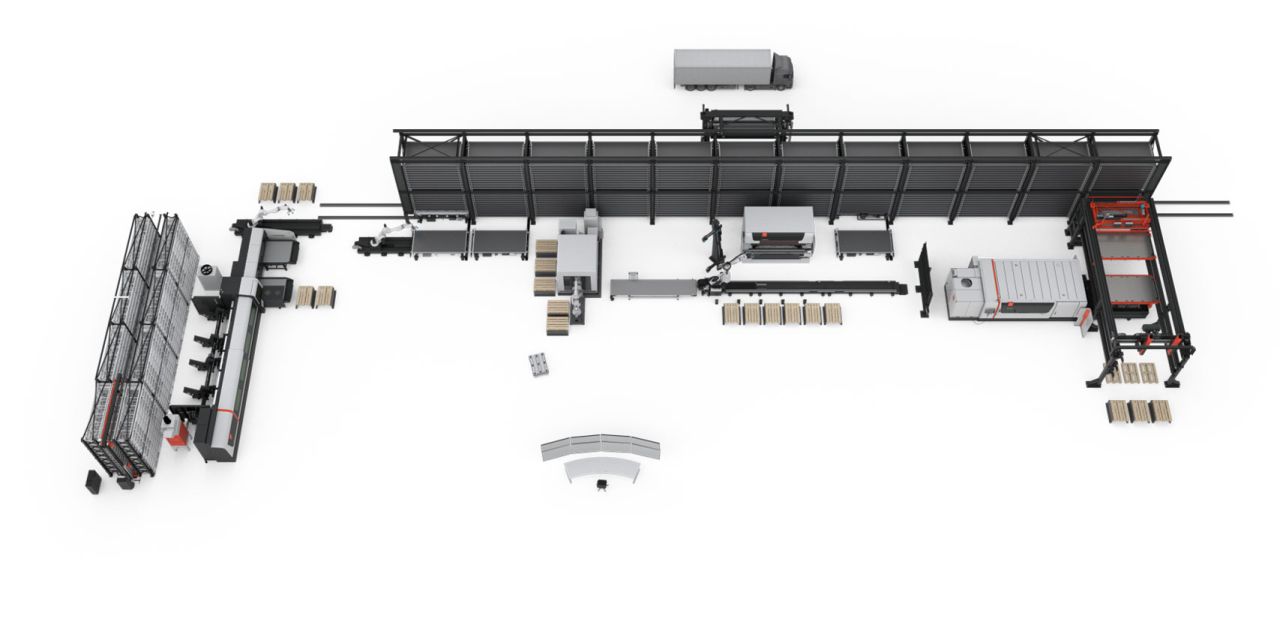 New products for even more efficient sheet metal processing
Product innovations from Bystronic: Within the framework of regional Competence Days and the "Euroblech Digital Innovation Summit" online event, Bystronic presented its latest products and solutions for the fields of laser cutting, bending, automation, and software. Among other things, the sheet metal processing specialist demonstrated how manufacturing environments can be intelligently networked to achieve even higher efficiency.
In the age of Industry 4.0 the world is changing and with it the business environment in the sheet metal processing sector. Bystronic has formulated its vision of a fully automated and integrated Smart Factory to help its customers to master these challenges and consolidate their competitiveness over the long term: intelligent, highly networked, and extremely flexible. From the high-speed fiber laser cutting system to the loading, unloading and sorting system, and right through to the bending cell, the autonomous AGVs (automated guided vehicles), and the welding cell: An automated material flow and a seamless data flow enable end-to-end process automation, including the integration of third-party components. The intelligent Bystronic software allows the network of intelligent components to be controlled in a centralized and convenient way. This is complemented by a wide range of new products and valuable features that enable sheet metal processing companies to further boost their productivity.
Bystronic's product innovations in the field of laser cutting
Bystronic's product innovations in the field of bending
The add-on module can be easily retrofitted to all versions of the high-end press brake series.