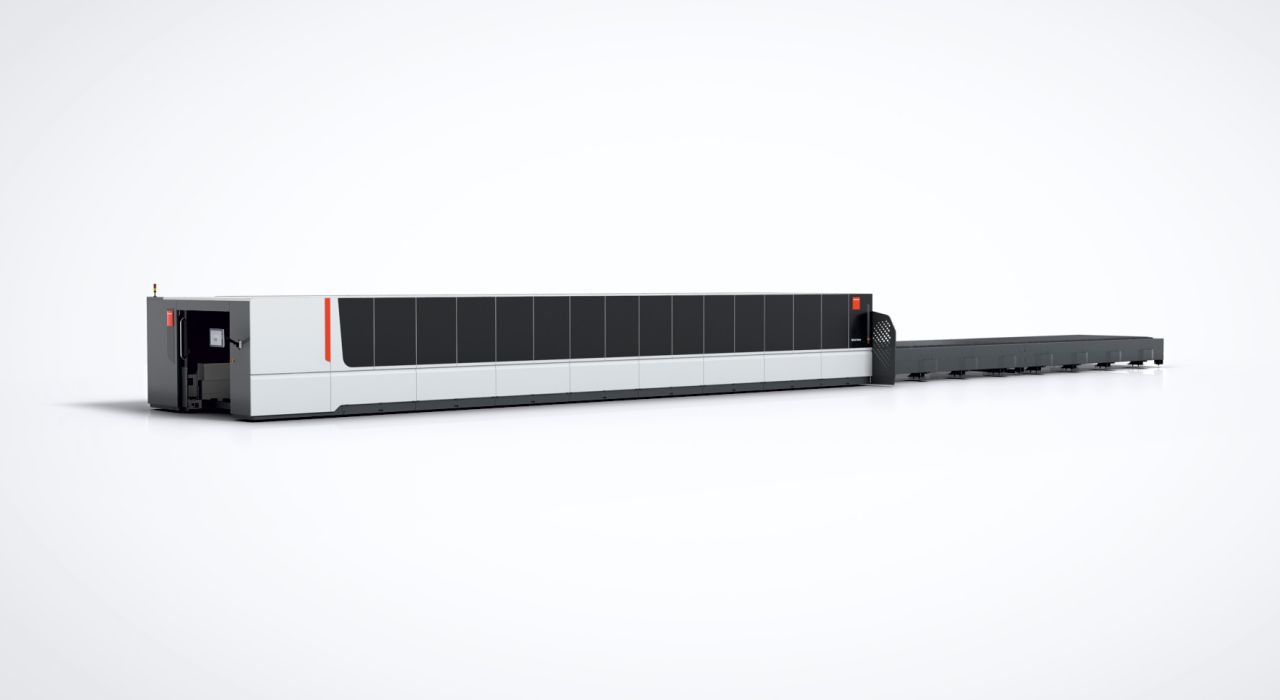 The laser cutting system for extra-large parts
Anyone who wants to cut large parts or quantities needs a large laser cutting machine: the new ByCut Smart 12025 with its possibilities is the ideal tool for this purpose.
The latest model from the ByCut Smart series is called 12025 and also represents the new generation of Bystronic laser cutting systems. This laser cutting system also impresses with its sharp and modern design with large capacity and laser powers for every need.
Plenty of power
After the "small one" now comes the XXL machine: Bystronic brings the new ByCut Smart 12025. Make optimum use of the material. With a huge cutting length of up to 12.2 meters and a width of 2.5 meters, the ByCut Smart 12025 is an imposing presence. Thanks to the extra-large cutting format, you can effortlessly and quickly cut both very large and many small parts efficiently, thanks to outstanding nesting processes.
Our latest laser cutting machine optimizes sheet utilization thanks to the 12025 cutting format, up to 15 kilowatts of laser power and the optional BeamShaper at an advantageous price. Even more sheet metal, even more and even larger parts, and thus more variety.
The clever features make the difference
The laser cutting systems of the ByCut Smart series are extremely flexible and impress with their maximum configurability. Smart features such as the Nozzle Control Tool (NCT) and KerfScan, the Parameter Wizard, or cutting with MixGas, in addition to plenty of laser power, ensure high cutting quality and also increased productivity.
Better access here, too
Like the 6225, the other member of the family, new, modern contours give the 12025 a sharp look to match the machine's performance. Ease of use is greatly enhanced by the new design. In addition to the front access, there are several windows along the entire length with a direct view of the cutting process.
"With its large dimensions, the brand new ByCut Smart 12025 is the ideal laser cutting system for oversized parts or large quantities of smaller parts."
Grace Gong, Global Product Line Manager Cutting & Tube