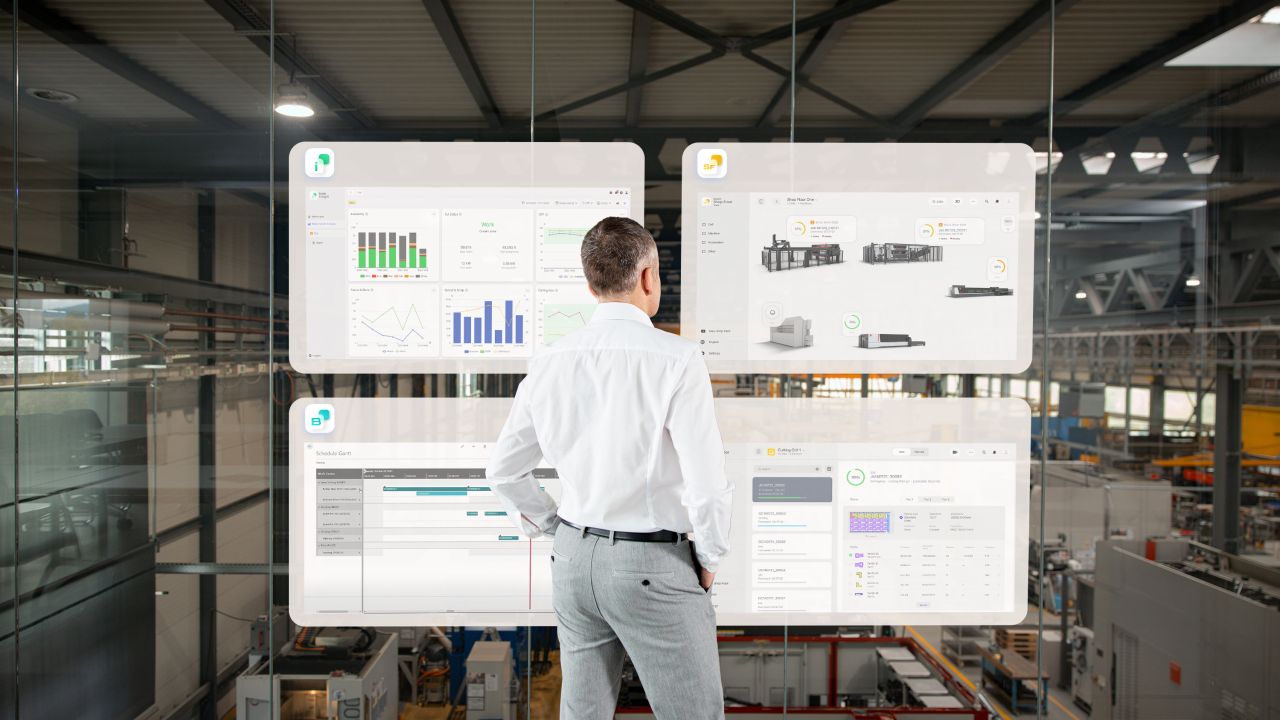 BySoft Suite
The Software to enable the digitalization of sheet metal companies
Bystronic Software
Do you want more integrated and transparent process management in your sheet metal business? Would you like to respond to the needs of your customers faster and more accurately? If yes, we have a solution for you: our BySoft Suite.
The future lies in interoperability. 
Benefit from a complete ecosystem. With our powerful BySoft Suite, you can interconnect different levels:
in your own company 
at your suppliers 
at your customers
The result: you optimize your supply chain and provide a better service for your customers.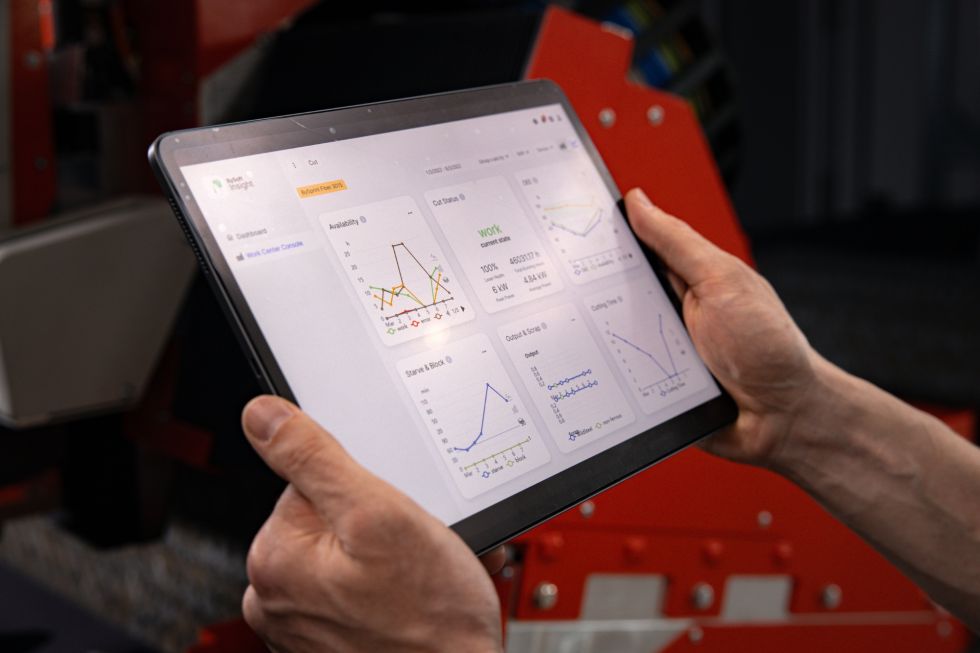 Digitalize your business with Bystronic's BySoft Suite and profit from efficient processes. 
Gain complete control of your business
From quotation generation to delivery of the end product, data is generated in different systems and at different levels. Analysis of this data provides information to continuously improve processes and make data-driven decisions.
BySoft Suite is involved at every stage:
from the quotation process,
and the start of the production order
to the synchronization on the shop floor 
through to the delivery 
and invoicing of the customer. 
The BySoft Suite thus covers the entire end-to-end process.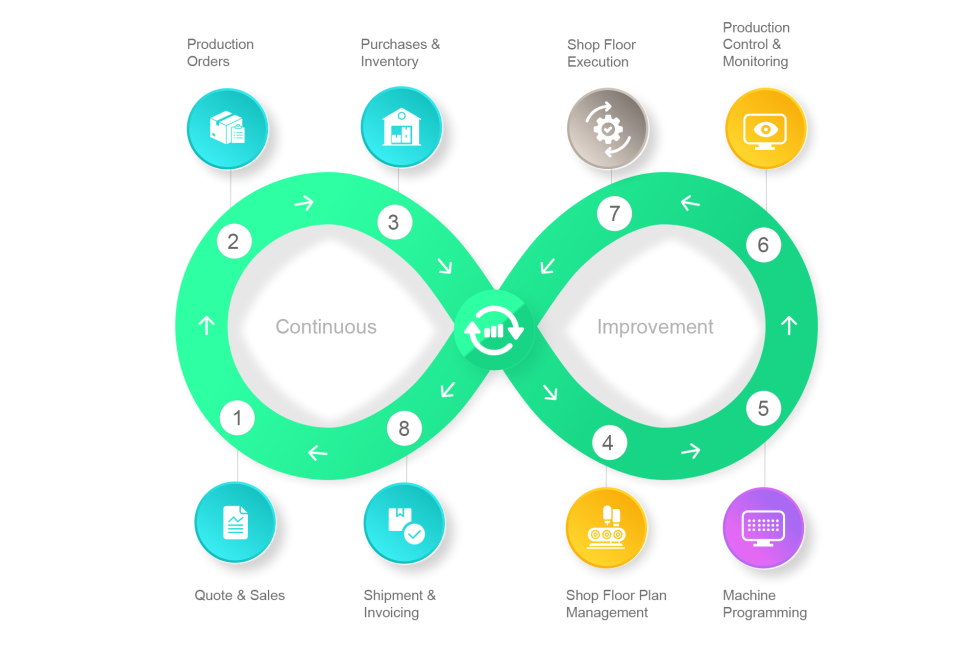 100 % integration
100 % integration
Link all areas of your business
In an interconnected company, all areas of the business cooperate with each other, and with supplier and customer systems. This is how you optimize your supply chain.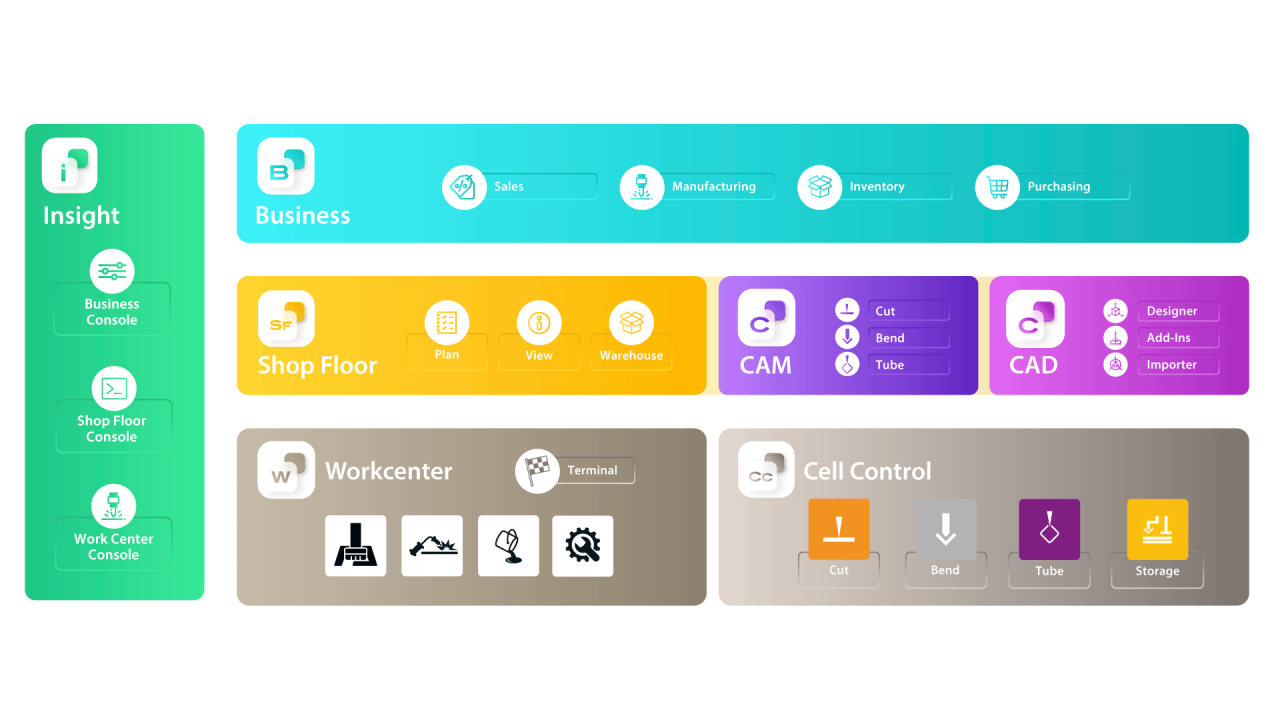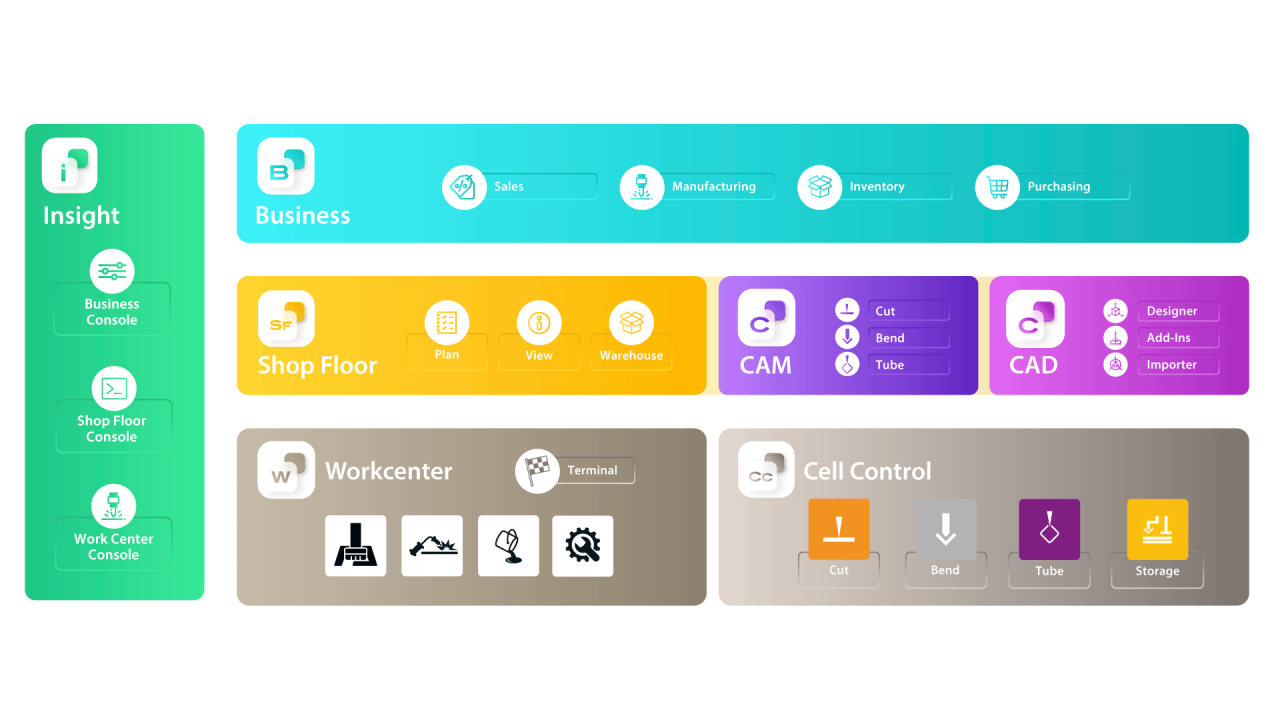 BySoft Suite families
The BySoft Suite families
Together we will find the solution that best fits your business.
Video
Video
Get support for your everyday business