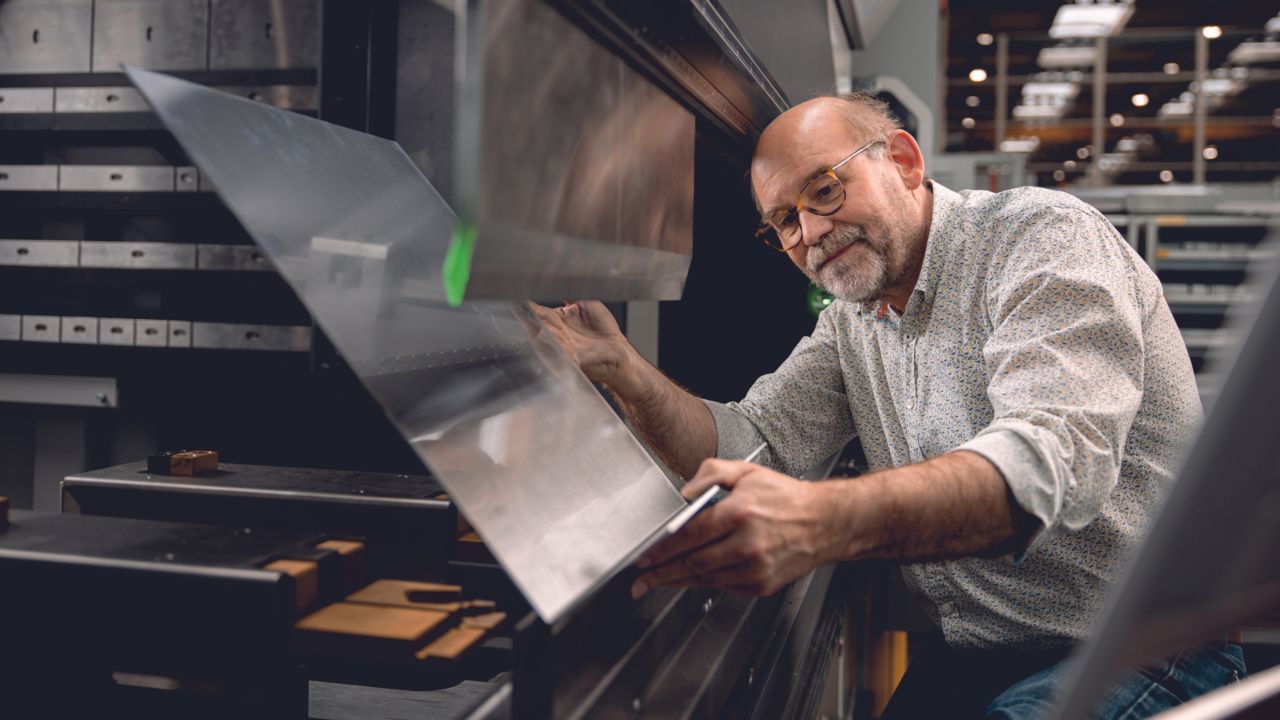 Press brakes
Sheet metal bending machines to meet the highest demands
Smart, intuitive & powerful
Press brakes for all needs
With bending technology from Bystronic, there is something for everyone - from carefree packages for beginners to high-performance press brakes for complex bending processes.
Our machines are easy to operate. The intuitive software simplifies all process steps and ensures convenient bending even without prior knowledge. In combination with our automation solutions, automatic production is possible at any time.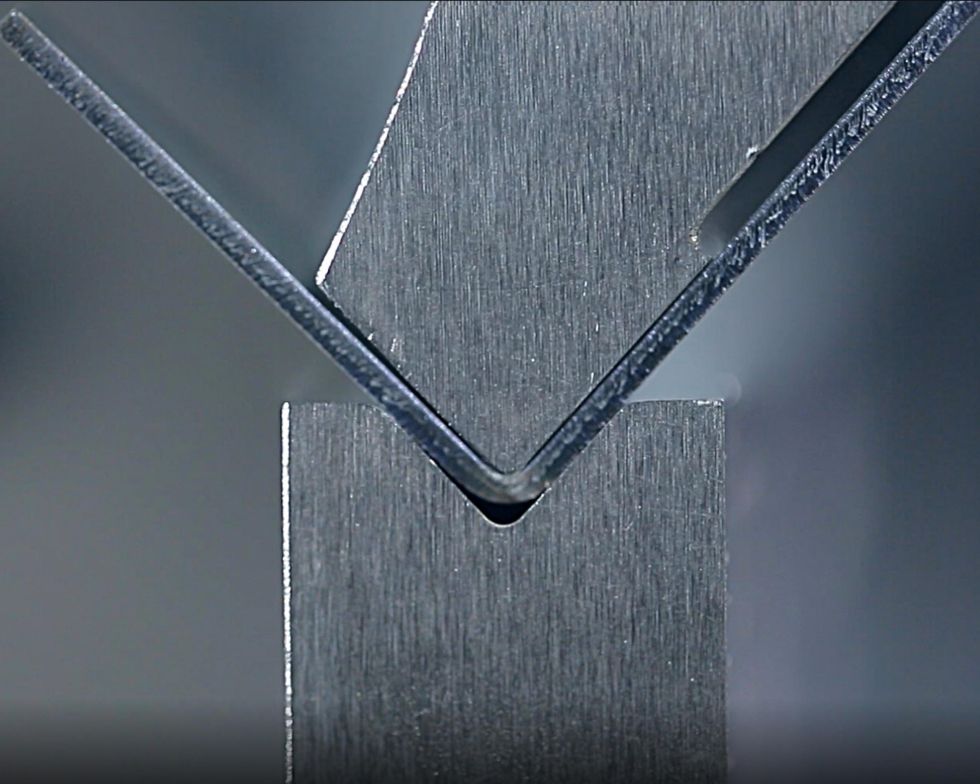 Products
Do you have questions about our press brakes? Do you need support or individual solutions? We will be glad to help you.
Bending Automation
Automatic or manual
Automation solutions for your press brake
Our press brakes can be used flexibly and adapted according to the order situation. Automated operation is possible for the production of large series. For complex small batches, a change to manual operation is quickly accomplished.
With our automation solutions, you also increase bending quality and save time and budget.
With the automatic start-stop function, you also reduce the energy required. The press brakes switch off automatically when you are not using them. This results in power savings of 80 %.
On the way to greater environmental awareness with Bystronic
Press brakes for your smart factory
At Bystronic, we pursue a sustainability approach based on three pillars:
Improving our own environmental performance
Promoting environmental awareness among our customers
Helping to shape a more responsible sheet metal processing industry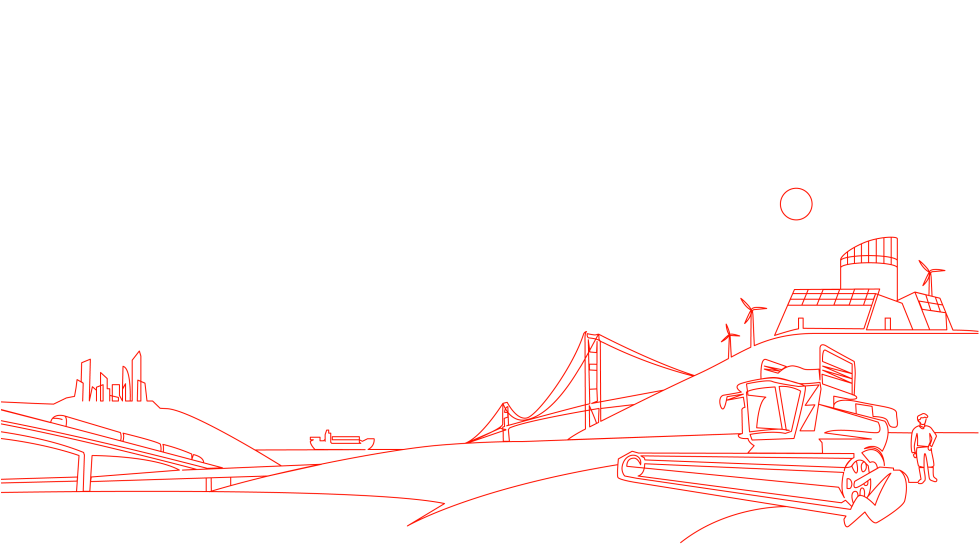 Our specialists are happy to support you. We will answer all your questions. 
We are here for you when you need assistance with press brakes
Our team will help you at every stage of your project:
Consulting in the pre-project phase - from your business goals to the appropriate solution.
Assistance in the preparation phase - from the concept to the final layout.
Support during realization - from delivery to installation.
Ensuring commissioning - including all tests for customer acceptance.
Optimization of production - we are at your side during the entire project.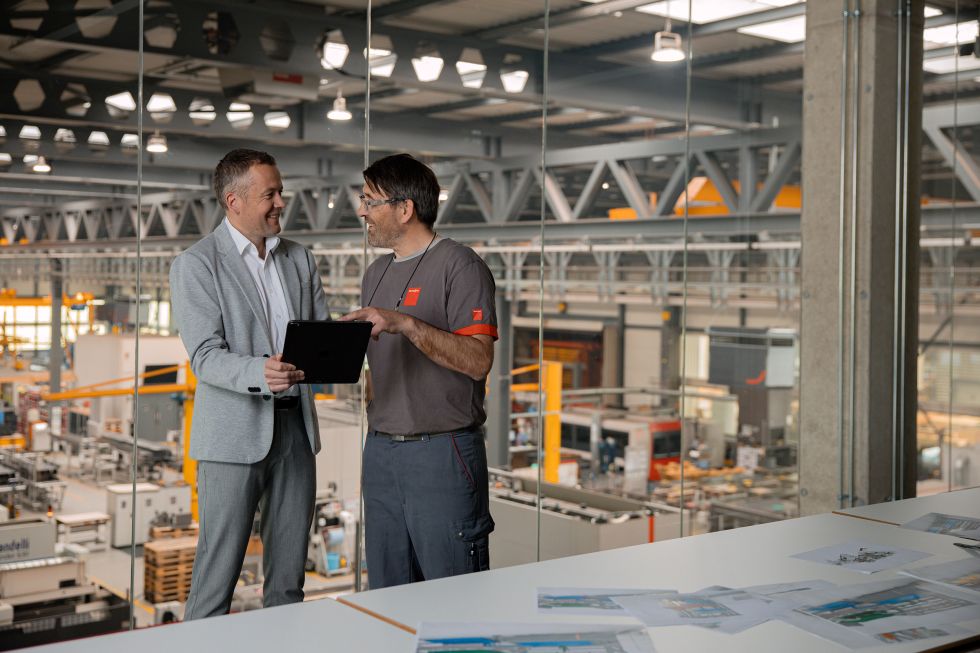 Success story of our customer Stoppani
"Our previous provider could not guarantee us that the connection to the warehouse would work. Then it was clear to me: We need a new partner on board.
Today, we are the first company in Switzerland with a press brake with a robot. Thanks to fully automated production, we should be able to reduce our costs by about 35 percent in the future."
Hans Gattlen, co-owner and chairman of the board of Stoppani.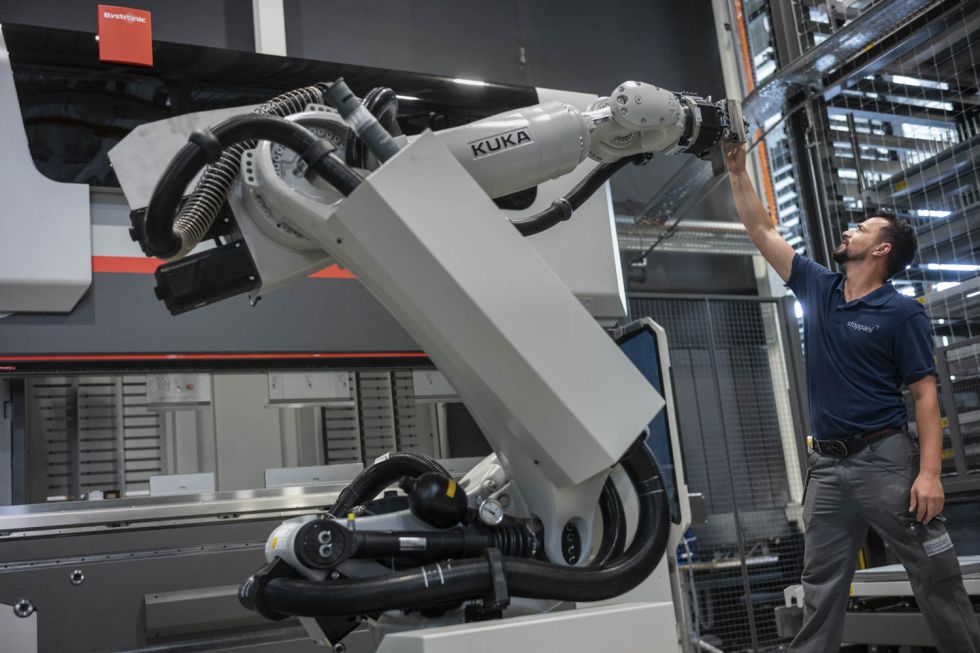 Service
Bystronic Service
Tailor-made for your needs and smooth production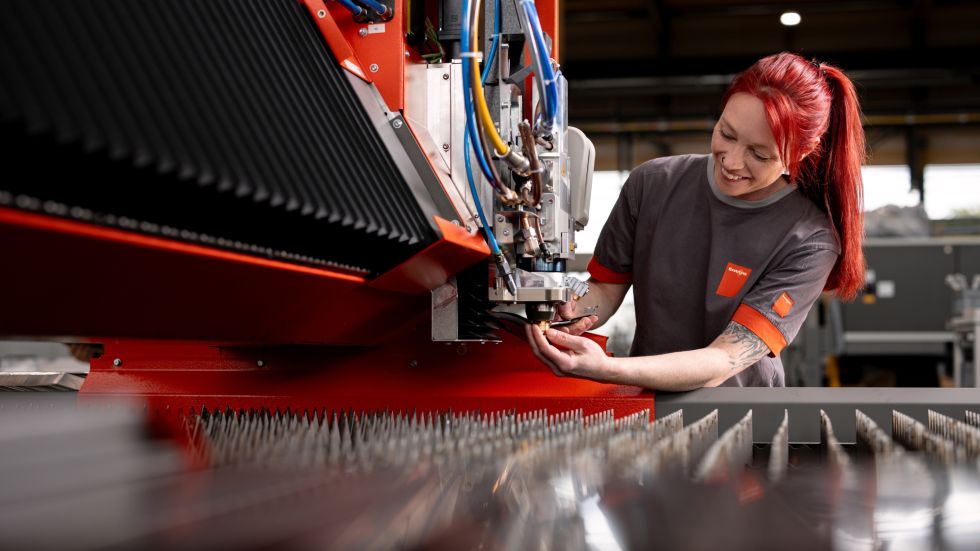 ByCare packages
Our trained service experts ensure efficient production processes and safety for your employees. Depending on the requirements, we offer packages with basic to all-around services.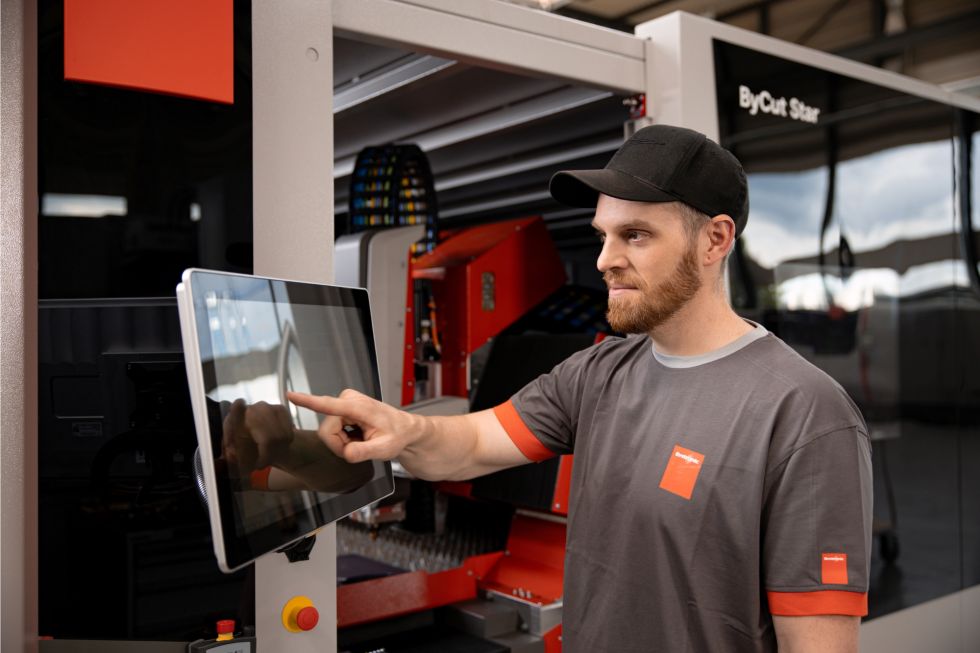 360° Customer Advisor
We analyze your production and determine your strengths and weaknesses. Based on this information, you can optimize processes and decrease downtime.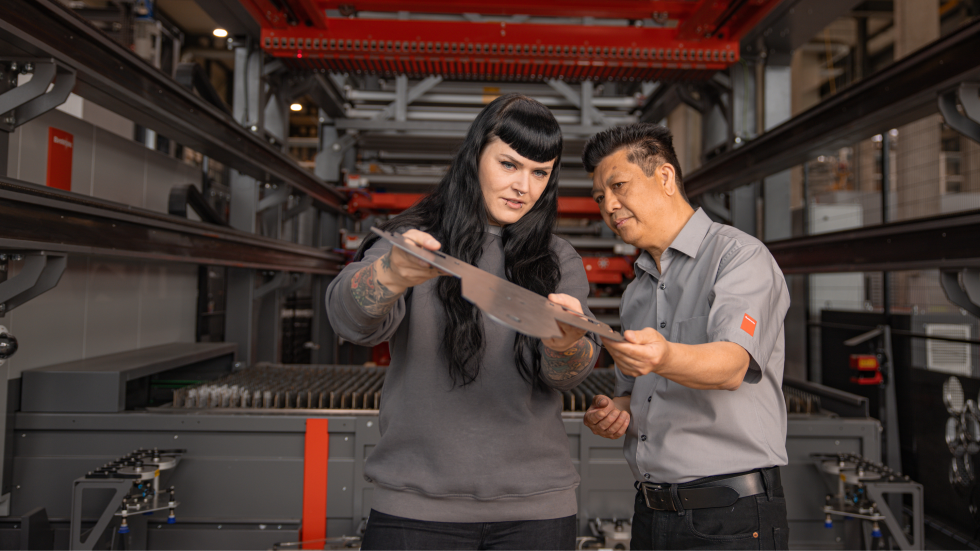 Our services
We maintain and repair your Bystronic systems. Optionally, you can obtain upgrades to retrofit your system or accessories to fine-tune your solution. Upon request, we can also perform a general overhaul.
Our service experts are always there for you – quickly and in person
BySoft Suite
Your smart solution for efficient press brakes
Digitize your business with BySoft Suite and gain a better overview and more control over your supply chain.
Link all areas of your company.
Increase the efficiency of your press brake processes.
Integrate third-party systems and machines 100 %.
Make everyday life easier for your employees by relieving them of monotonous tasks.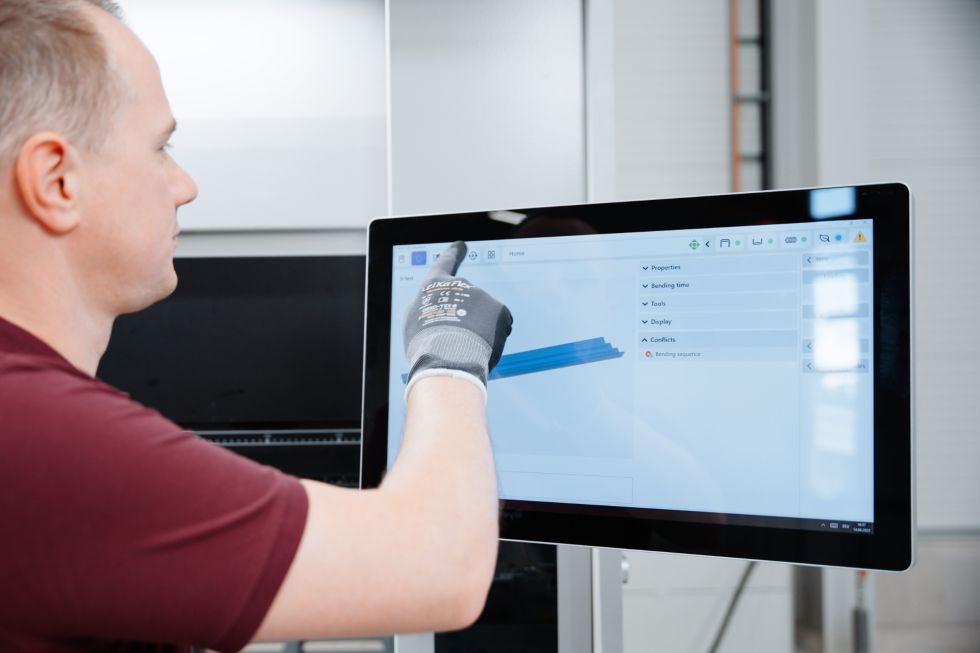 News