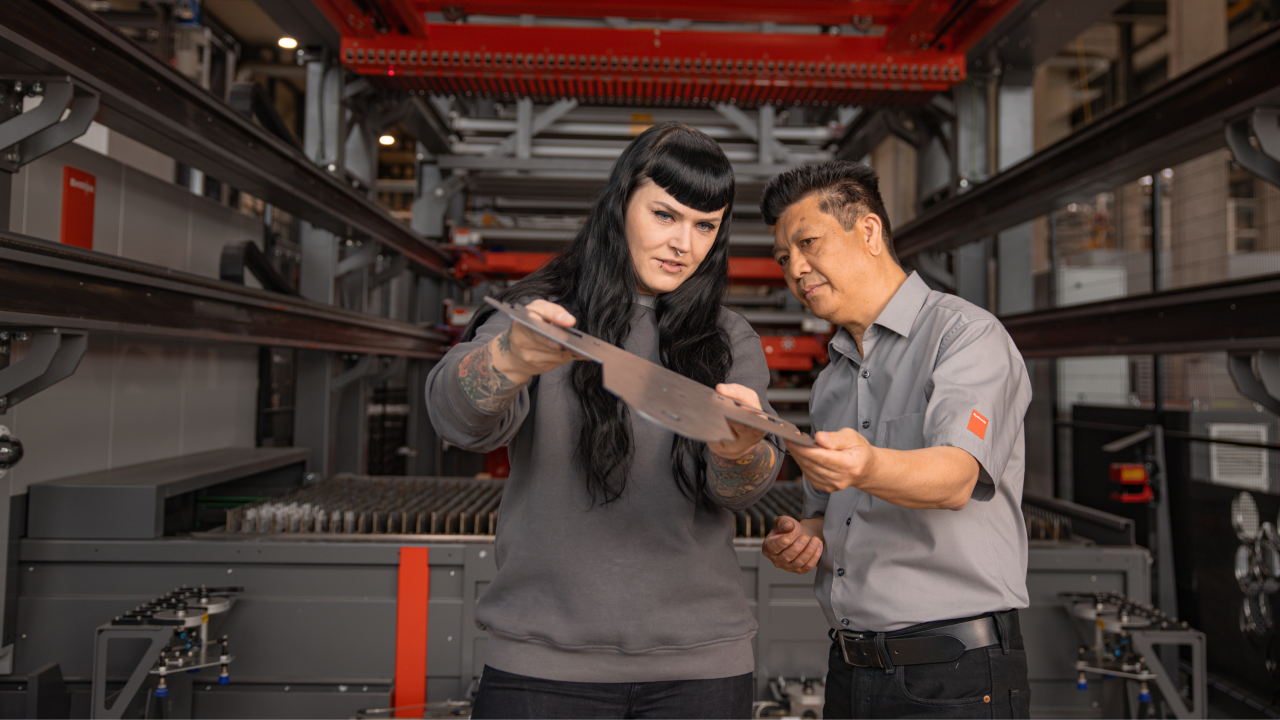 Bystronic Service
A trustful and long-term partnership
Bystronic Care
ByCare
World Class OEM after-sales service
Do you work with precision machines and want smooth production according to the highest requirements?
Bystronic Service stands for 30 years of experience and quality. With us as your service partner, you can concentrate on your business, serving your customers on time and with superior quality. 
We take care of the efficiency and well-being of your machine, as well as of your production workers, because safety and performance are our top priorities.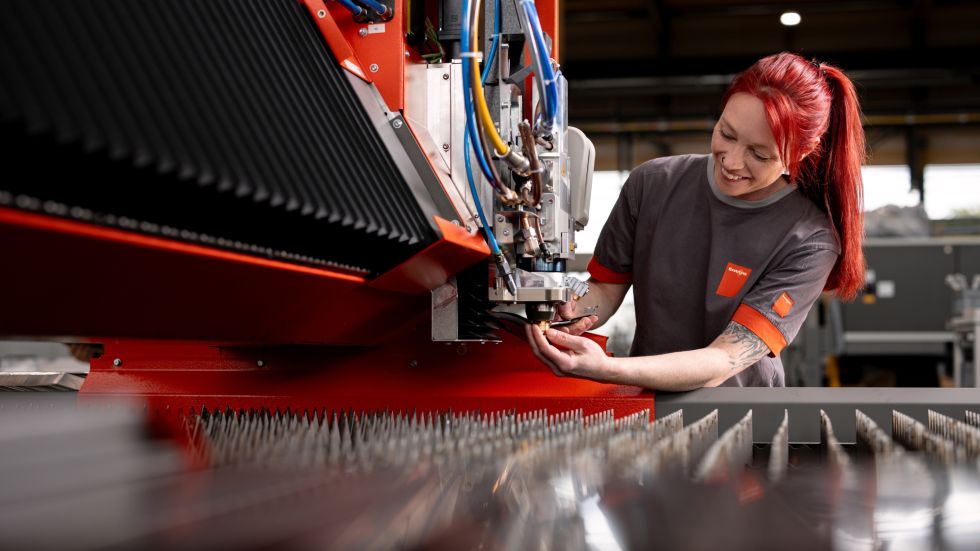 Bystronic Care Packages
Tailor-made for your needs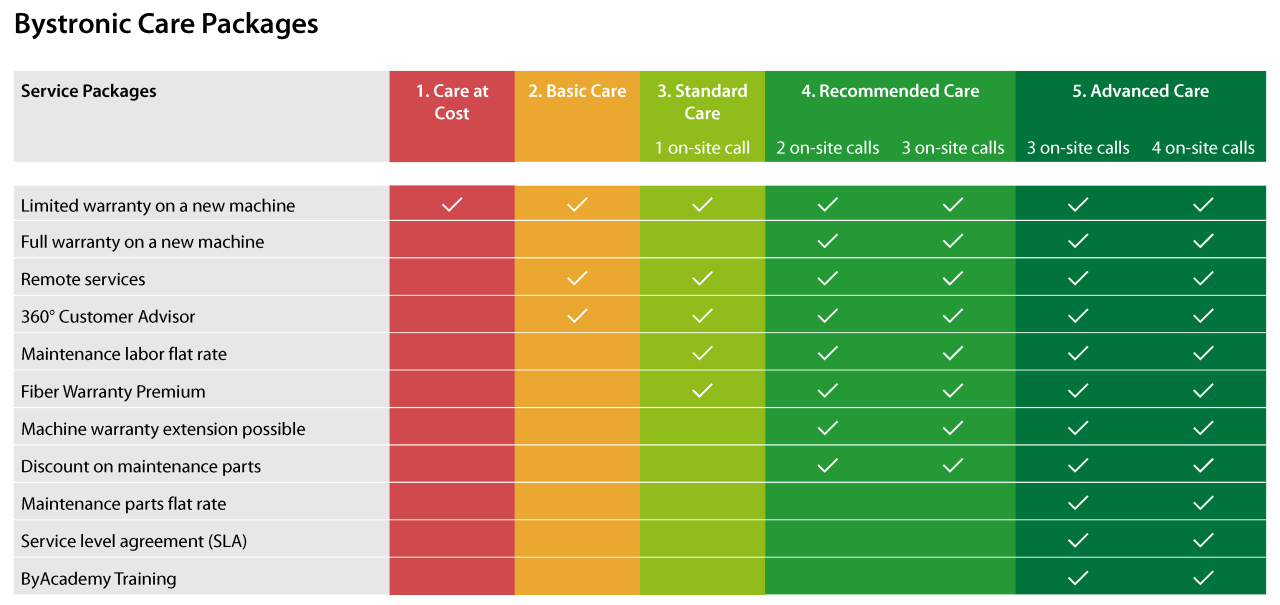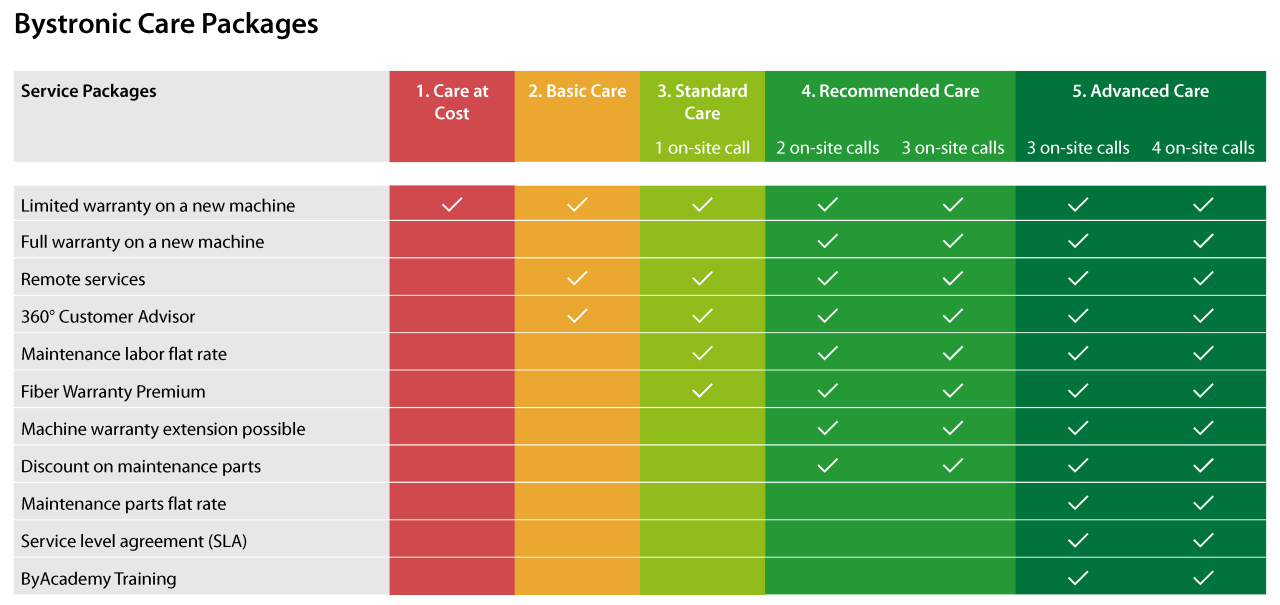 Do you have any questions about our Bystronic service?  We are here for you!
360° Customer Advisor
360° Customer Advisor
Onsite proactive advice from the expert
The 360° Customer Advisor analyzes the strengths and risks to your production planning:
It takes over the inspection of various critical components of your machines and auxiliary systems to increase productivity. 
It analyzes whether the machine is properly maintained by the customer and operated by qualified personnel. 
The service includes Bystronic equipment, operators and certain accessories to determine if there is potential downtime.
Bystronic Service brings clarity in the planning of your downtimes.  To which you can exceed the expectations of your customers in the near future.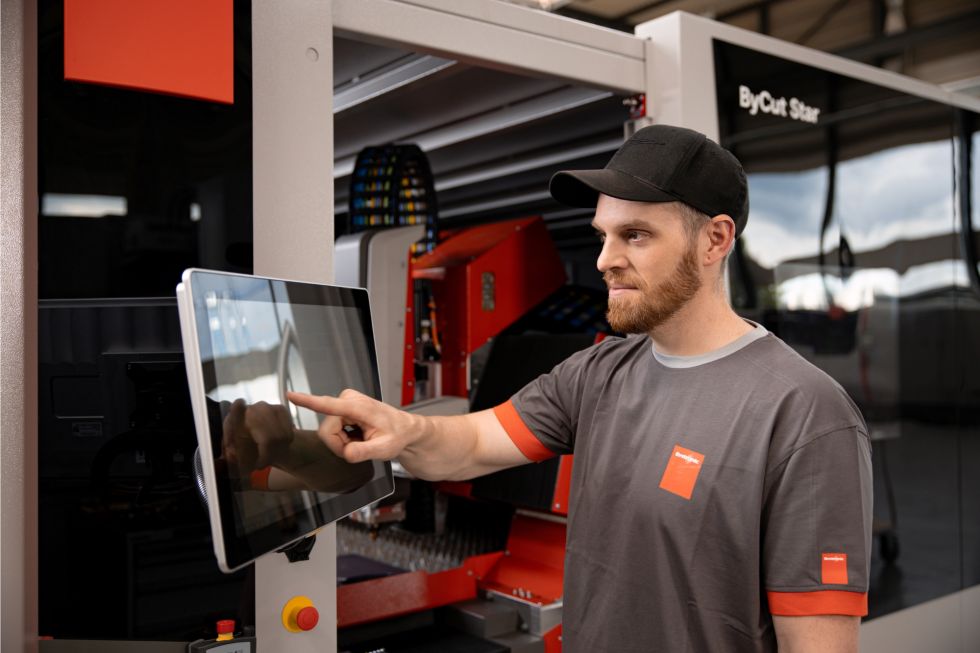 Customer Training
Bystronic Customer Training
We train your employees
Fast to the desired quality: Certified training courses ensure the safe and efficient use of your machines.
Theory and practice: We offer you a wide range of training courses based on a combination of theoretical and practical exercise units. 
Flexible and modern: The training courses take place at your site with the latest equipment. On request also in our training centers.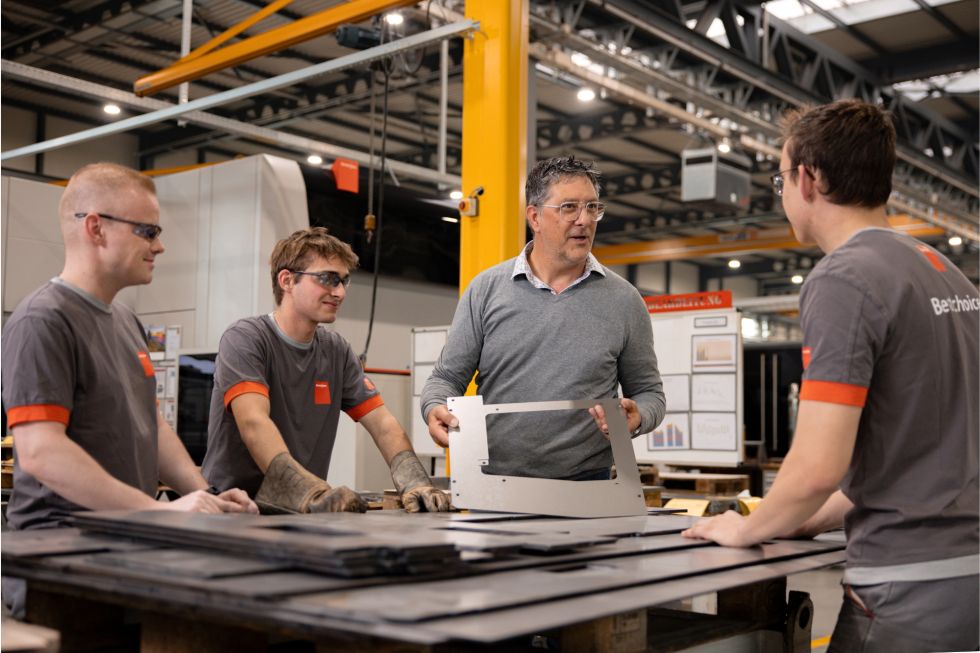 Parts & Consumables
Parts & Consumables
Spare parts and consumables
Original spare parts kits from Bystronic guarantee the value retention of your Bystronic systems and extend their service life. All consumables are carefully selected and tested by our experts. They are optimally matched to your system and contribute to excellent results in production. 
Thanks to our decentralized logistics, you benefit from high availability and fast delivery times. Our web shop also offers you the opportunity to order spare parts around the clock.
If you opt for pirate parts, you end up with higher total costs.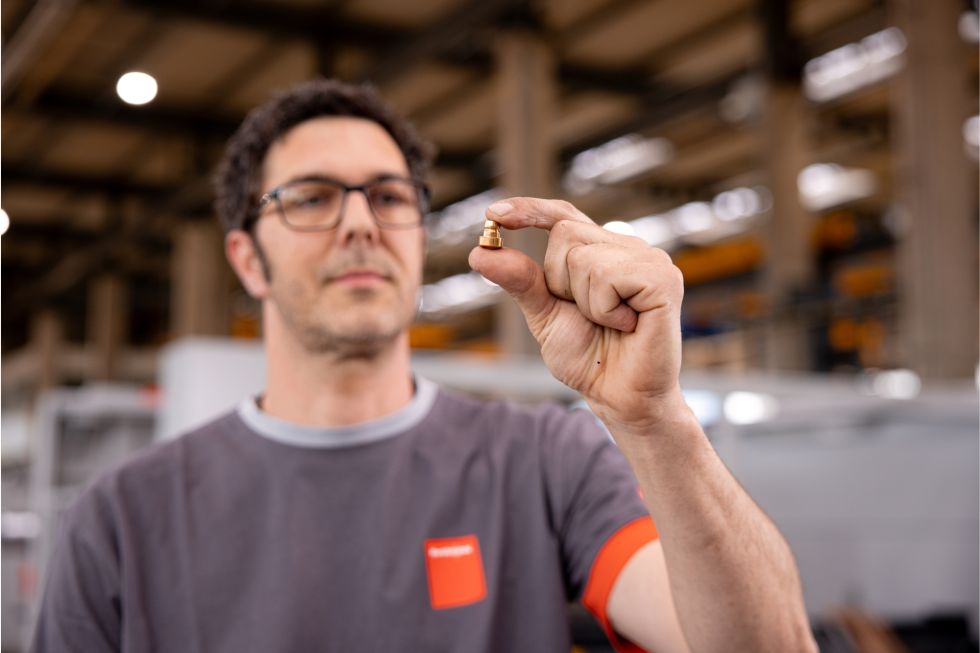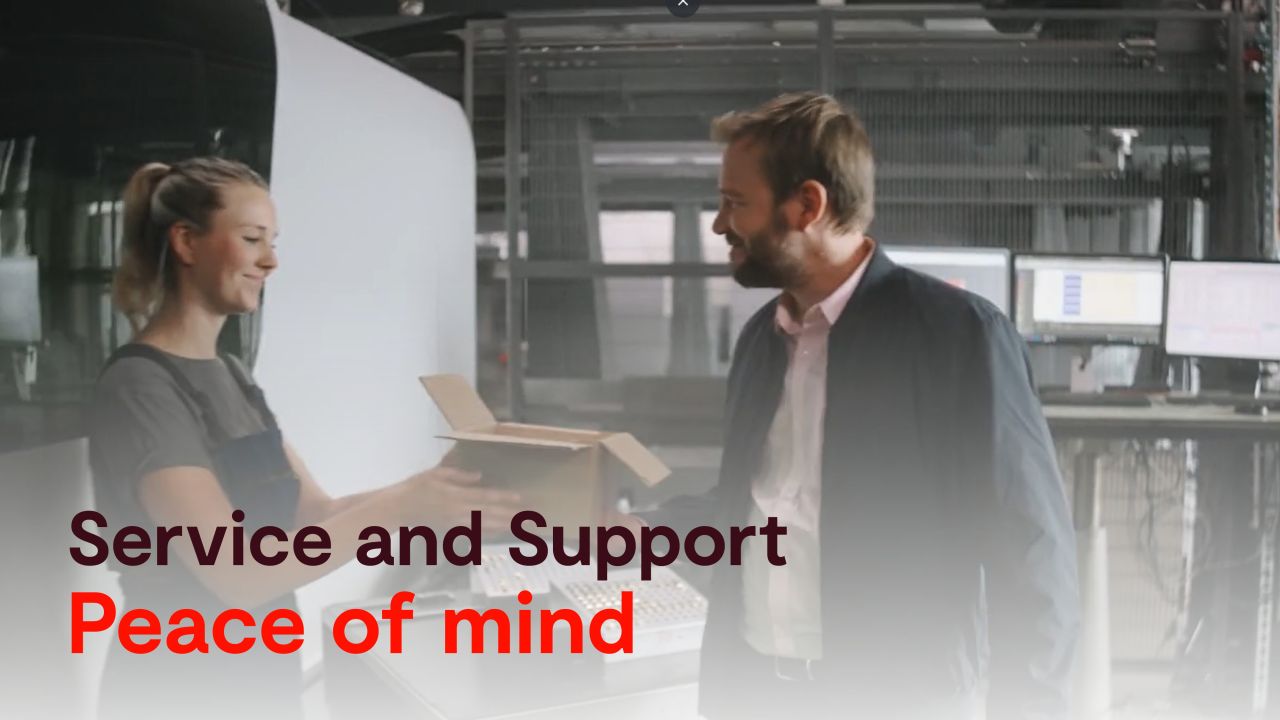 Our Bystronic service experts are happy to be there for you – quickly and reliably. 
Press Brake Tools
Press Brake Tools
Always the right bending tools
With our extensive portfolio of standard tools, you can cover almost all your applications. 
For more complex tasks, we can design any special tool according to your requirements.
Our preconfigured tool packages save you time in the selection of suitable tools.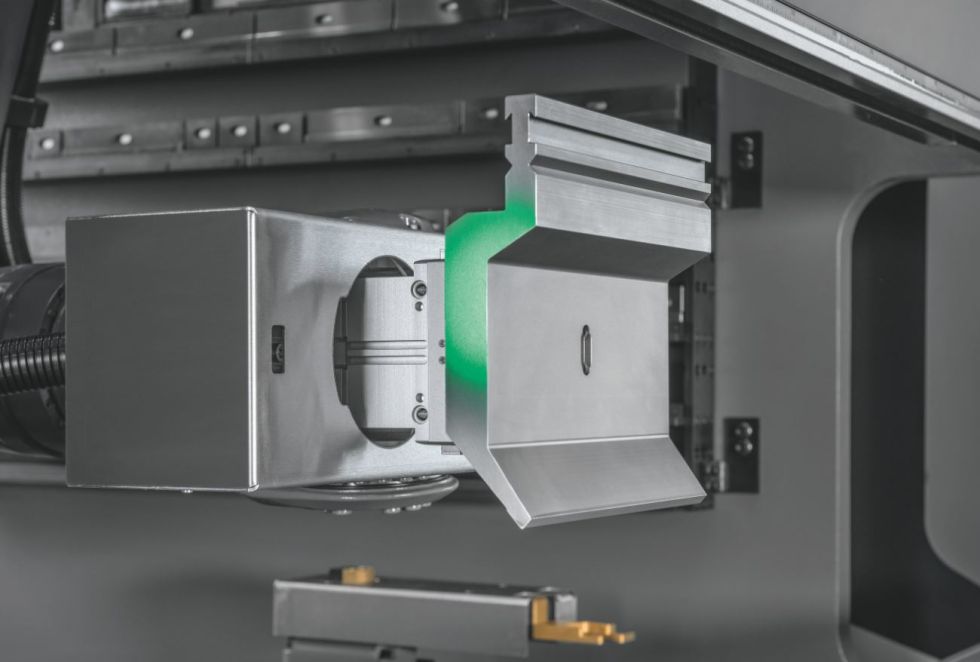 Life Cycle Management
Life Cycle Management
We accompany you and your Bystronic system from A to Z
After installation, we ensure a long life and the value retention of your machine as well as the safety of your employees. This keeps you competitive and up-to-date with the latest technology at all times.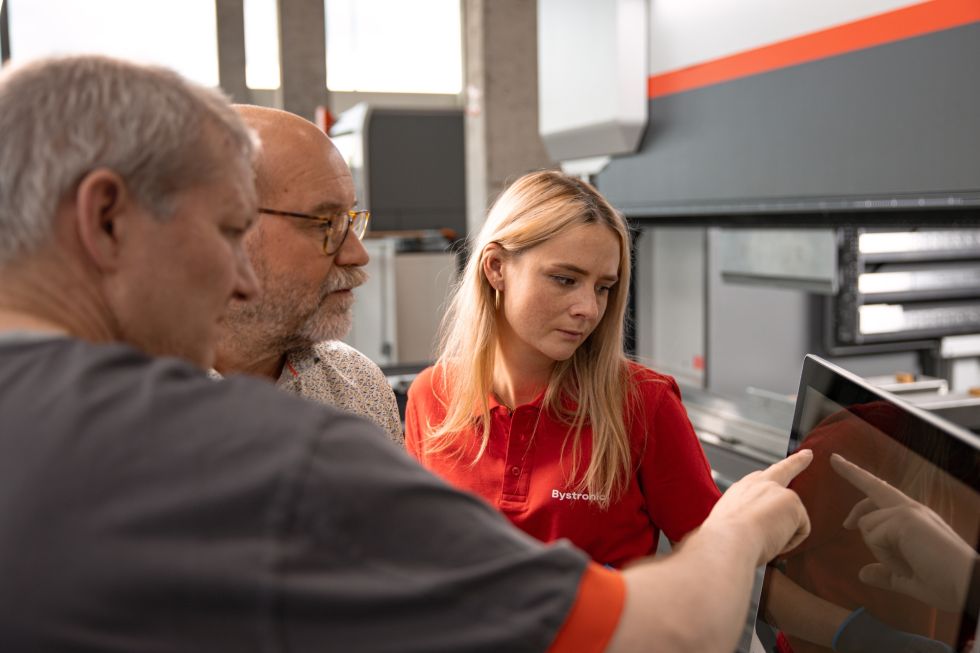 Our Life Cycle Services
Upgrades: The Bystronic Service ensures regular upgrades or retrofits of your Bystronic systems. These include new cutting heads, nozzles, safety, software, or system upgrades.
Revisions & Repairs: We maintain and overhaul your Bystronic systems and bring them up to date. In addition, we repair defective parts or replace them. This allows your system to perform at its best again.
Accessories: You want to tune your system? Then we are the right partner. We offer a range of accessories such as the N2 generator, the grid cleaner or cutting with MixGas.
Refurbishment: Is your Bystronic system getting old? We offer you a general overhaul, repair or retrofitting and upgrading of the entire machine.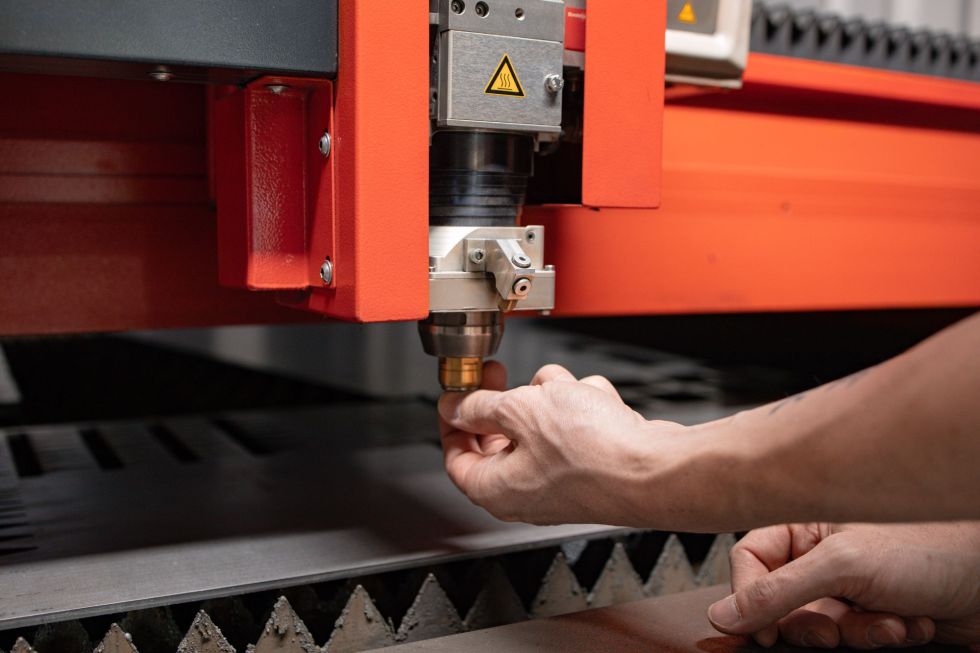 Fit for the future
Digital services for more transparency
By connecting your systems, we can provide you an optimized, proactive service, tailored to your current needs.
By visualizing the current and historical machine data, you get full transparency and can thus make data-based decisions. Among other things, this enables faster analysis and troubleshooting through remote support.