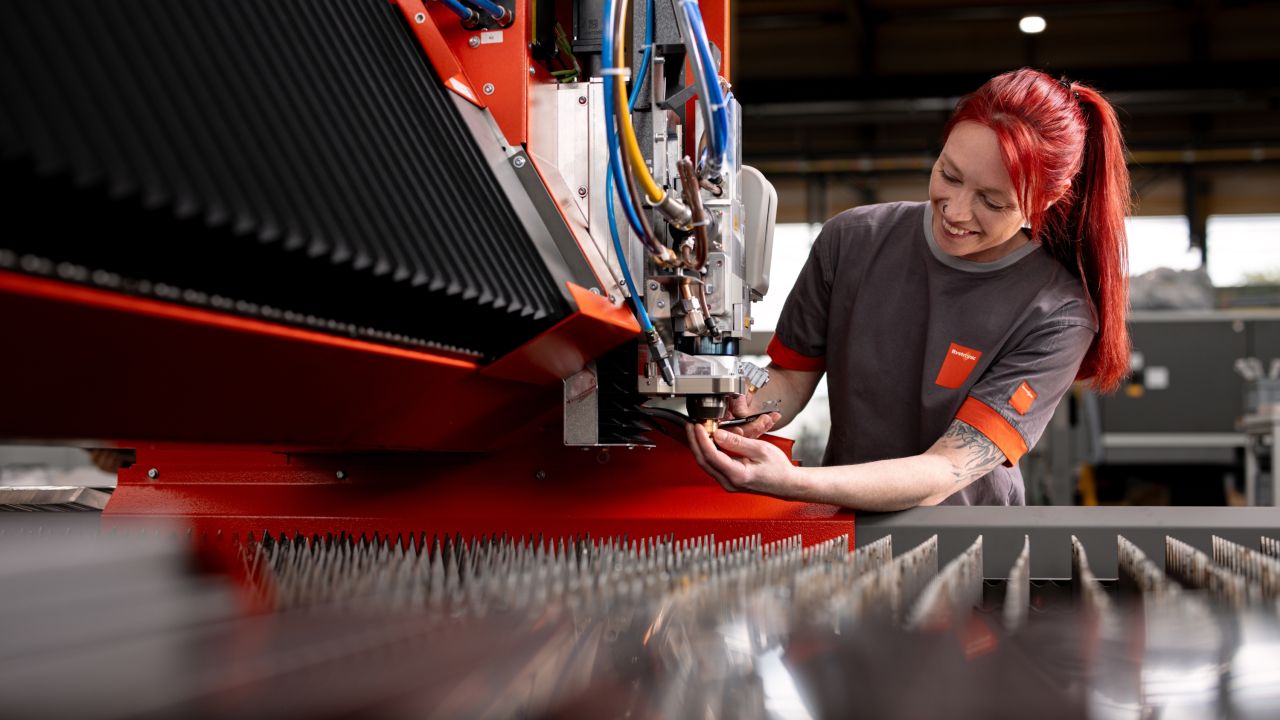 Bystronic Service Packages
Tailor-made service packages for your machines
Every customer and every individual system has different maintenance needs. We cover these with the new Bystronic service packages.
From individual modules to an all-round carefree package, every need is catered for.
Your advantages:
Longer service life and higher resale value of your machines due to ongoing maintenance
Fewer operational errors due to perfectly trained employees
Reduced costs due to less machine downtime
Fastest possible troubleshooting by our experienced service technicians
No surprising costs due to a fixed amount per year
Overview: service packages
Optimal support for machines and employees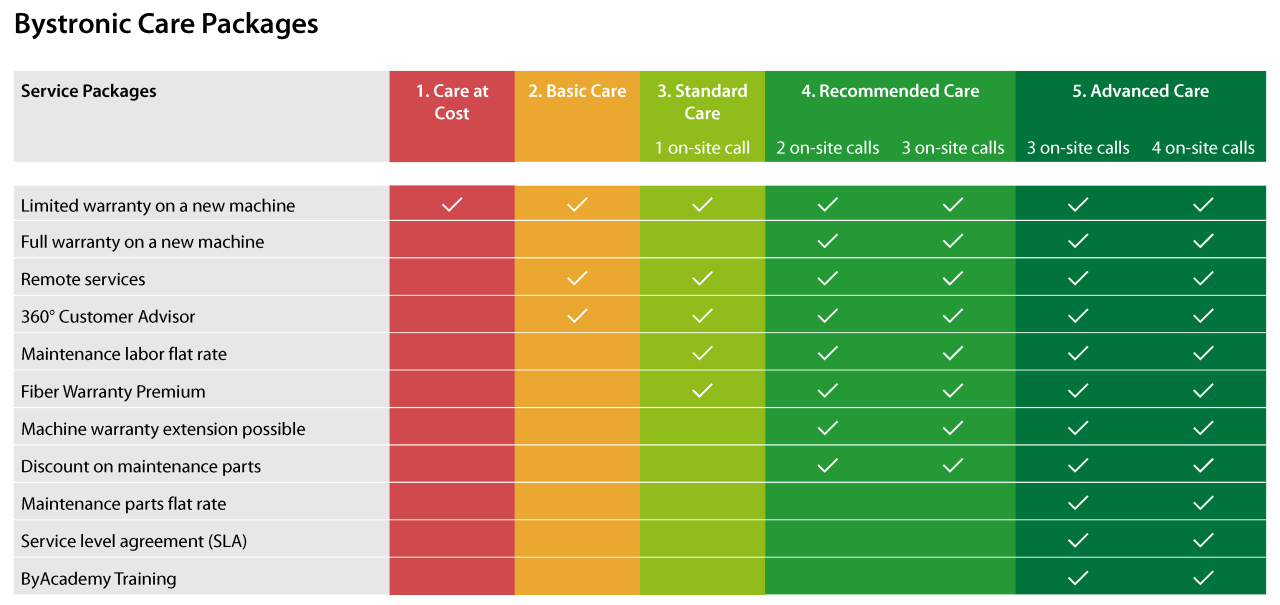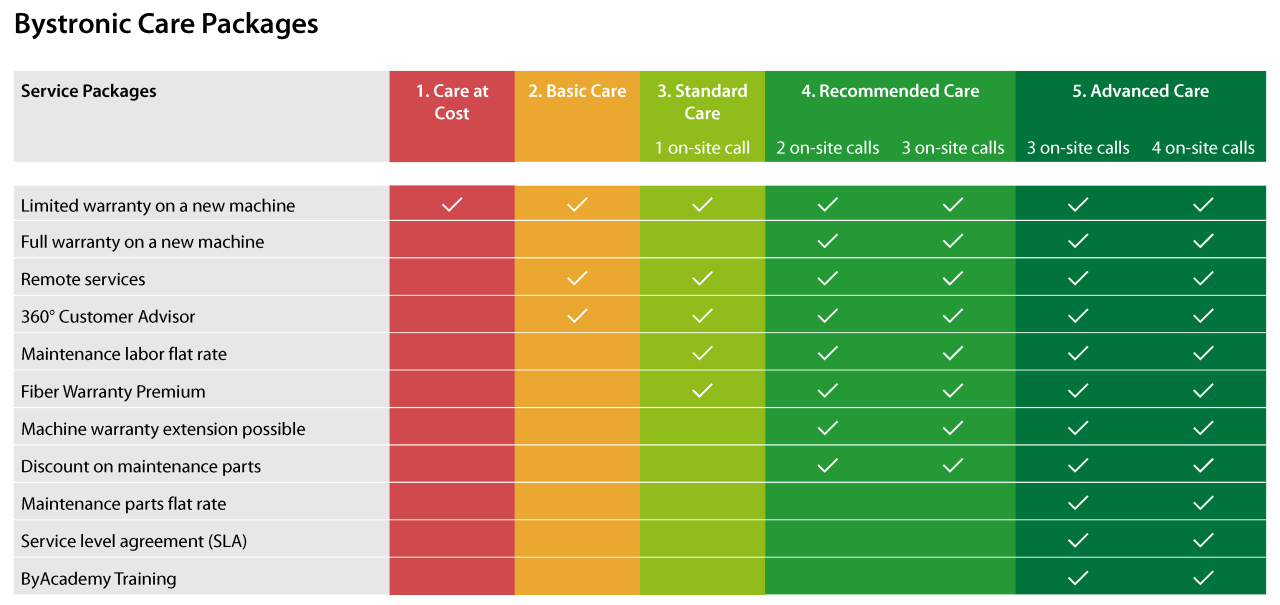 In detail
Our Bystronic service package modules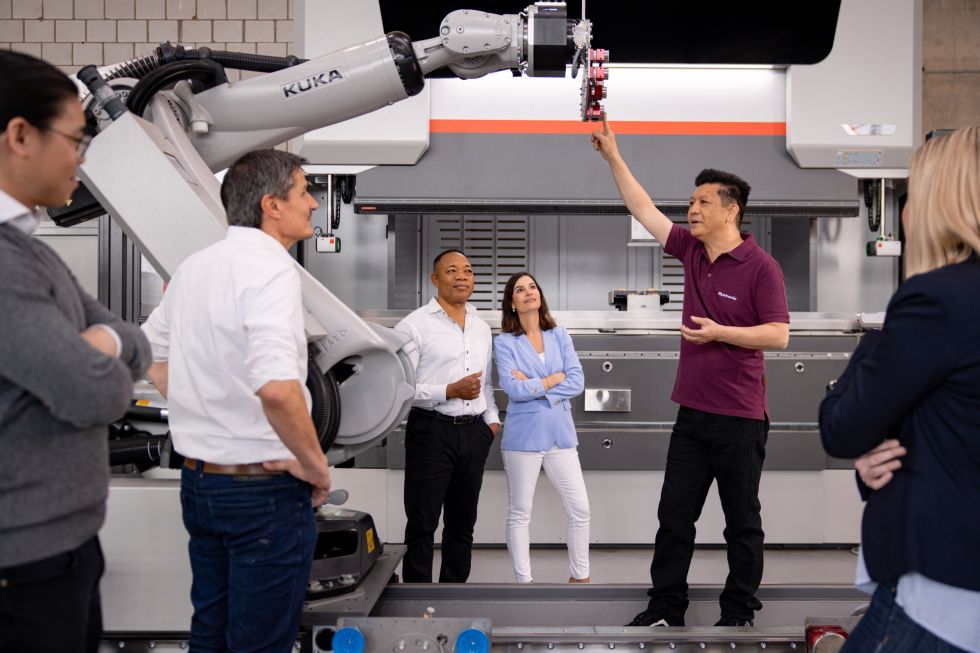 What are "limited warranty and full warranty on a new machine"?
For more detailed information on the warranty conditions, please contact a Bystronic service consultant.
What are "remote services"?
With our remote service packages, we are there for you even before we are needed on site. Our remote services include: 
"Hotline Support": consulting via team viewer and subsequent remote maintenance by accessing the system
"Remote Support": remote support via TeamViewer (also applies to future online support tools such as MS Teams)
"Self Help": all the tools and support solutions that enable our customers to troubleshoot themselves. 
These services are only available during local business hours.
What is the "360° Customer Advisor"?
This is the free preventive condition inspection by our experienced professionals.
The "health test" includes testing of various components and analysis of your employees' handling of the machine. 
This enables us to draw your attention to potential risks. In addition, we can show you how to further increase your productivity and quality. At the same time, we guarantee that your Bystronic machine operates efficiently and safely. Bystronic generates real added value with every on-site visit.
What is the "maintenance labour flat rate"?
Servicing work is necessary to keep the machine running "smoothly". With our all-inclusive service package, you can rely on the fixed price without additional costs. This includes the working time of our service staff plus travel.
What does "possible extension of machine warranty" mean?
When purchasing a new machine, Bystronic offers the customer the opportunity to extend the warranty beyond 12 months. The aim is to ensure that the machine operates continuously at peak performance. The warranty extension is only available with the initial purchase of a machine and only in conjunction with a Recommended or higher Care Package.
What is the "Fiber Warranty Premium"?
Bystronic offers a warranty of up to 5 years on all fiber laser sources. This enables our customers to benefit from even greater safety in fiber laser cutting.
What exactly is the "discount on maintenance parts"?
We offer our customers a discount on certain maintenance parts installed during pre-scheduled servicing appointments. The actual discount depends on the service package selected, starting with Recommended Care.
What is meant by "flat rate for maintenance parts"?
If you want to protect yourself from unexpected expenses during servicing work, then choose this service package. You will receive all necessary preventive parts at the agreed fixed price.
What is the "Service Level Agreement (SLA)"?
Bystronic offers two SLA levels, depending on the selected service package and the rules and laws of your country (response time 24 or 48 hours).
Our SLA stands for the best support we can offer. In case of malfunctions, we will be on site within the agreed period and take care of your problem. This makes you our VIP customer.
What is the "ByAcademy Training"?
We offer on-site online training. You may choose from our training portfolio. Up to 24 hours of training are included in the price of your service package. With this offer, we give our customers and their employees the opportunity to expand their expertise and flexibility. So you can quickly fix minor problems yourself.
Your Bystronic contact will help you find the right service package you need
Good maintenance reduces downtime by 30%
Our service packages make it possible
The causes of machine downtime are manifold: 
Technical faults: defective components, problems with the software, impurities, etc.
Operational errors: incorrect programming, improper handling, etc.
Prevent and reduce machine downtime to a minimum with Bystronic service packages. You can also benefit from our globally operating service team. 
Even if the worst comes to the worst, the system is up and running again quickly.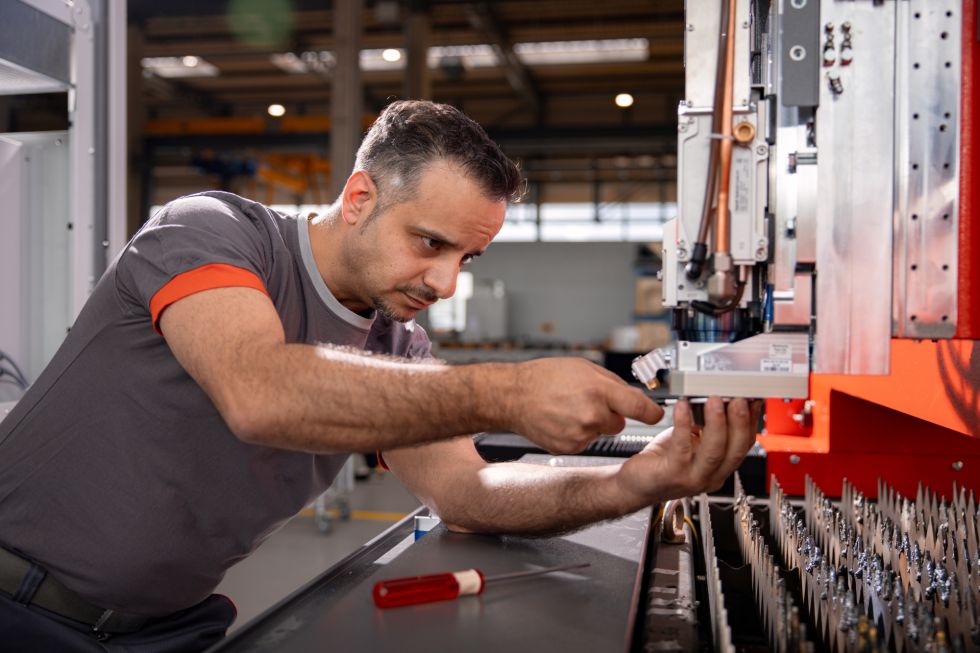 Original parts and service from the manufacturer (OEM)
Our specialists at your service
Data surveys and customer feedback have shown that deliveries or maintenance by third parties are only beneficial in the short term. In most cases, they cause higher costs and problems.
With our service packages you get original spare parts and help from the specialist. Benefit from quality directly from the manufacturer: 
20 to 30 % less downtime compared to maintenance by third-party companies or in-house services
10 to 15 % longer production times for original wear parts from Bystronic
Many years of experience of our highly trained technicians (average 12 years).
Always the latest technology in use: diagnostics, spare parts search, software updates, etc.