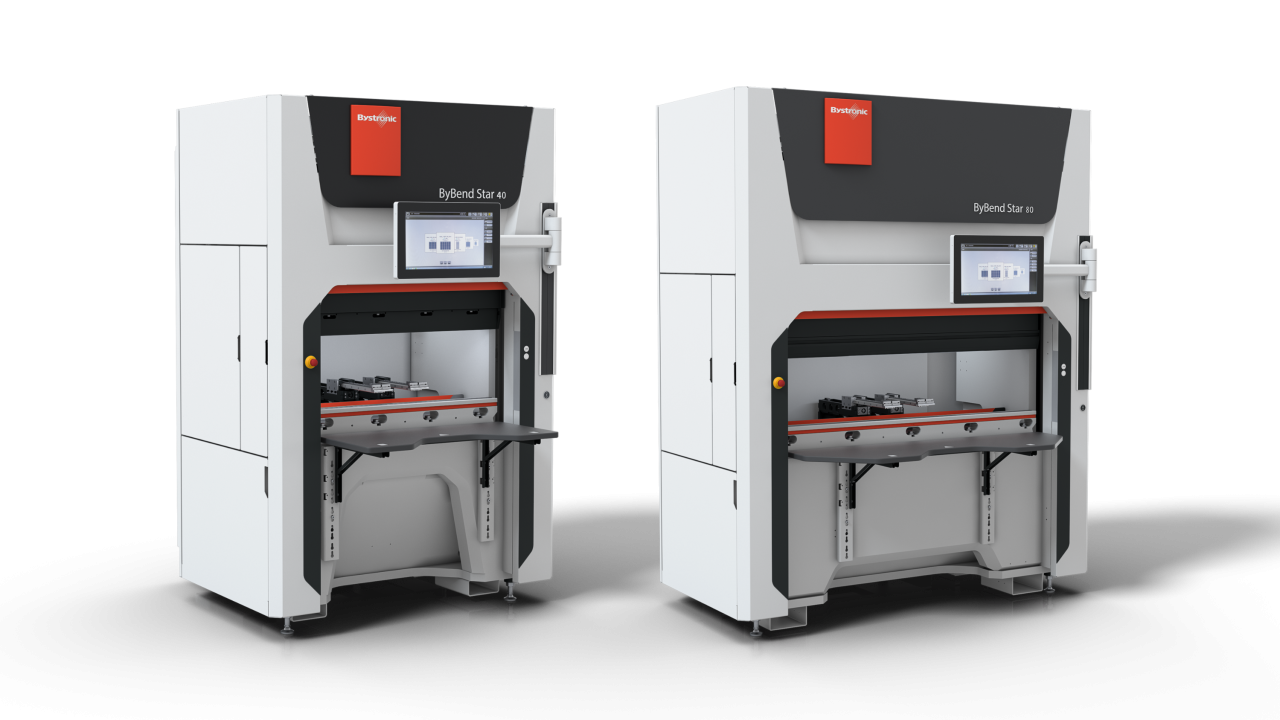 Compact. Intuitive.
Small parts press brake bending
ByBend Star 40 and ByBend Star 80
The Bystronic ByBend Star 40 and 80 compact, portable, high-speed press brakes offer users who are in need of bending small to medium-sized parts a cost-efficient alternative to bending on a press brake too big for the job.
Ideal when space is limited and capacities vary, the ByBend Star 40 and 80 provide support for flexible job shop production with fluctuating batch sizes and varying bent parts, as well as for series production with recurring parts.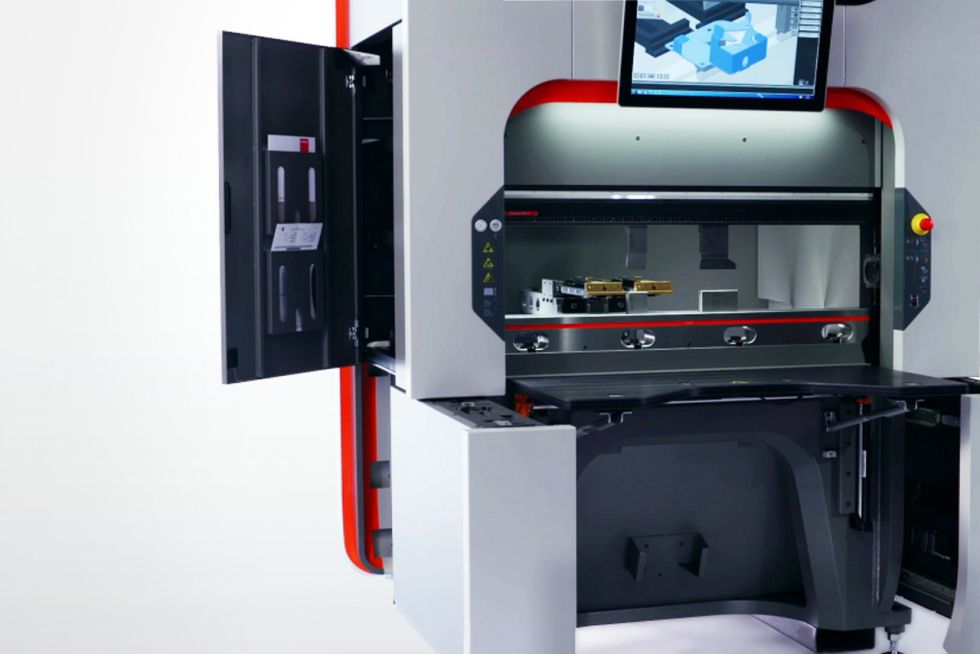 Compact. Ready to use.
Set-up and production are combined in one single station, which frees up valuable floor space and significantly reduces non-productive bending time.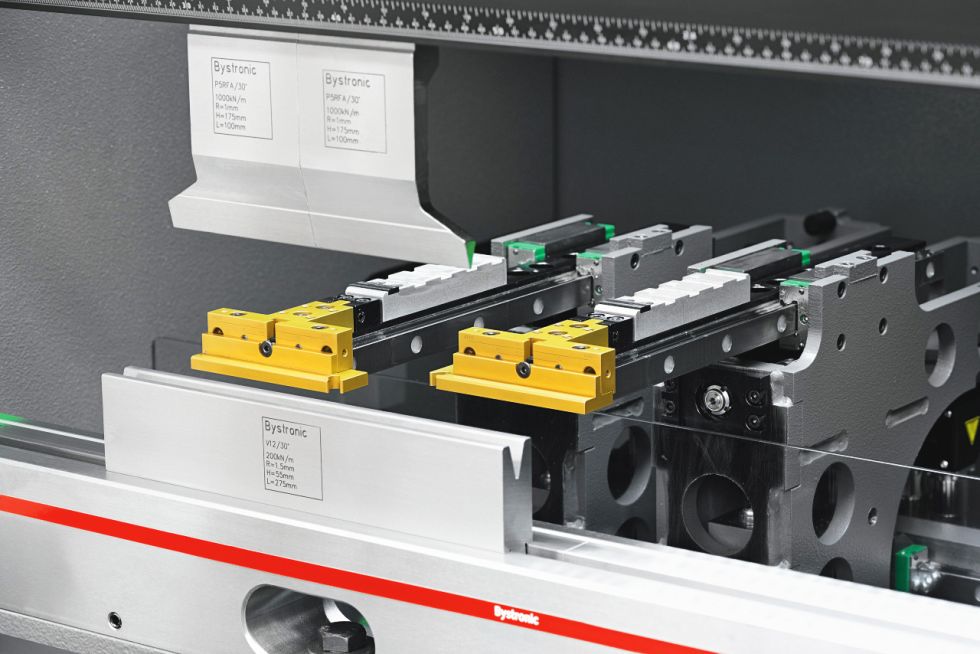 Highest Application Versatility
Ultra-high-performance system with up to a 6-axis back gauge for fast, cost-efficient production of highly complex sheet metal shapes.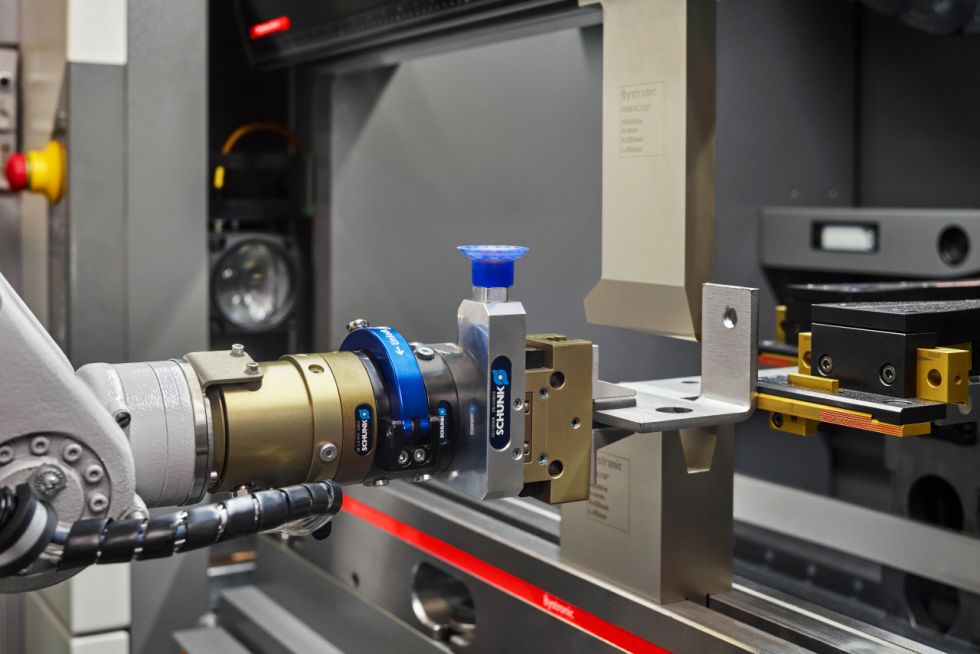 Manual and Automated Bending
First press brake for mobile use. Seamlessly interface (under 10 min.) bending machines with optional mobile robot automation. The result is a compact solution for automated as well as manual operation.
Bending Automation On Demand
The variety of shapes, sizes and batch sizes of parts that need to be bent by today's fabricators are increasing, as is the need to produce these parts quickly and cost-efficiently. With the Mobile Bending Cell, Bystronic seamlessly interfaces a high-speed brake with mobile robot automation to provide:
Manual bending of small lot sizes and individual parts by day
Automated bending of large lot sizes by night
Control of the mobile automation solution is seamlessly integrated into the bending machine's user interface, eliminating tedious operating procedures. Operators control all of the Mobile Bending Cell's bending and automation workflows on a single 22-inch touch screen.
Adopting new technology best practices can differentiate your business.
To learn more about the range of cutting, bending, automation, and software solutions offered by Bystronic, or to visit our Experience Center in Hoffman Estates IL, or Showroom in Mississauga, Ont., please complete the below form.