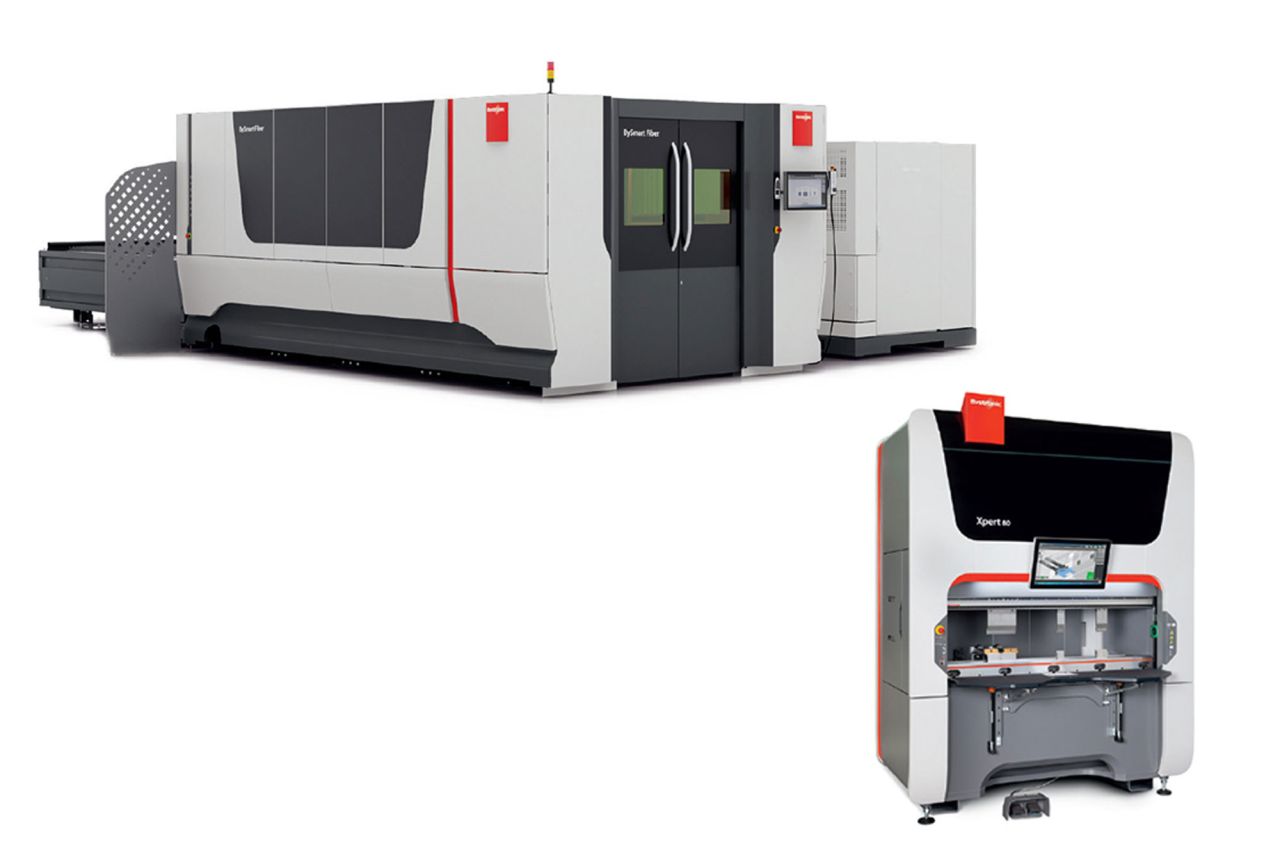 Experience the Bystronic Difference
Experience innovative sheet metal processing solutions that drive productivity and improve bottom line profits.
Profit from ease-of-operation and unprecedented cutting and bending performance of the innovative BySmart Fiber, in combination with the compact, high-speed Bystronic Xpert 80 mobile press brake, to deliver maximum throughput and productivity.
The automation-ready BySmart Fiber delivers more profit per part.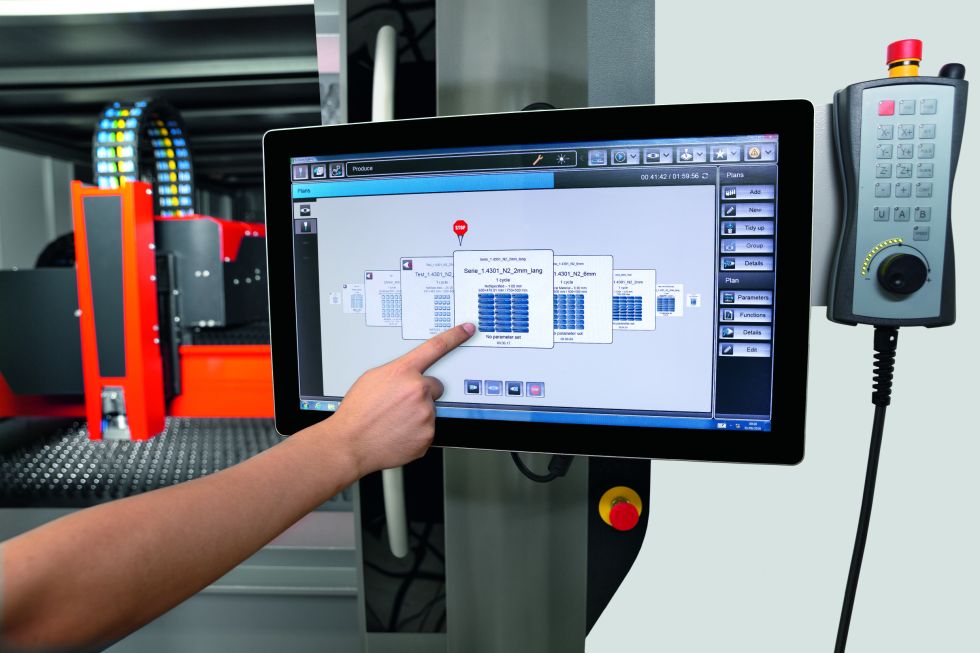 BySmart Fiber offers a wide range of applications that open up the full potential of innovative Fiber laser technology to fabricators who want to gain a competitive edge.
Dual motor rack and pinion bridge design, high machine dynamics, high performance cutting head, and powerful, easy-to-use Bystronic ByVision Cutting user interface control contribute to outstanding performance and a lower cost per part.
BySmart Fiber is available with Fiber laser sources from 2kW to 10kW and optional material handling automation.
The Bystronic Xpert 80 compact, mobile press brake for small and medium-size parts.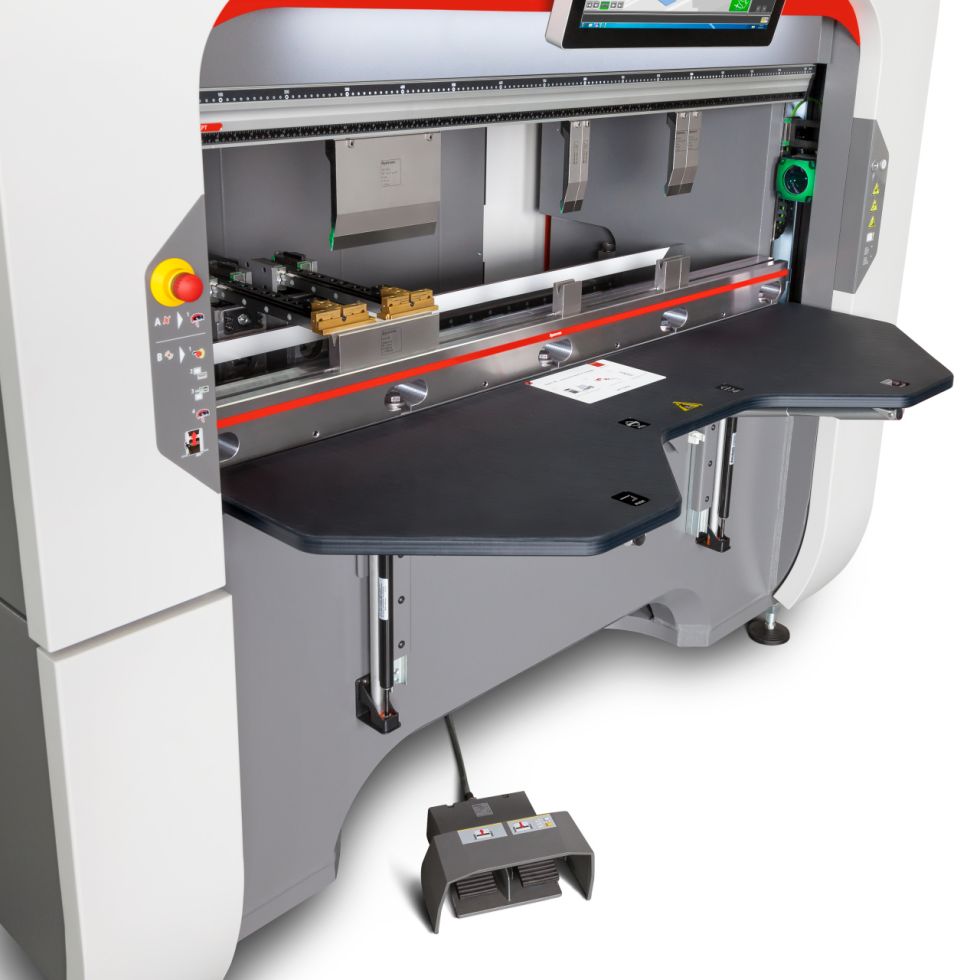 With a powerful multi-axis back gauge and high-speed ram, the Bystronic Xpert 80 delivers high process efficiency to keep pace with today's high-volume bending requirements.
Intuitive, easy-to-operate ByVision Bending user interface.
Movable on demand to where you need it, when you need it, and operational in under ten minutes.
Set up and production from one single station significantly reduces non-productive bending time.
Option: Mobile Bending Robot
Adopting new technology best practices can differentiate your business. To learn more about the range of cutting, bending, automation, and software solutions offered by Bystronic Canada, or to visit our Toronto Experience Center, please complete the below form.
To subscribe to our monthly Focus Series e-newsletter -