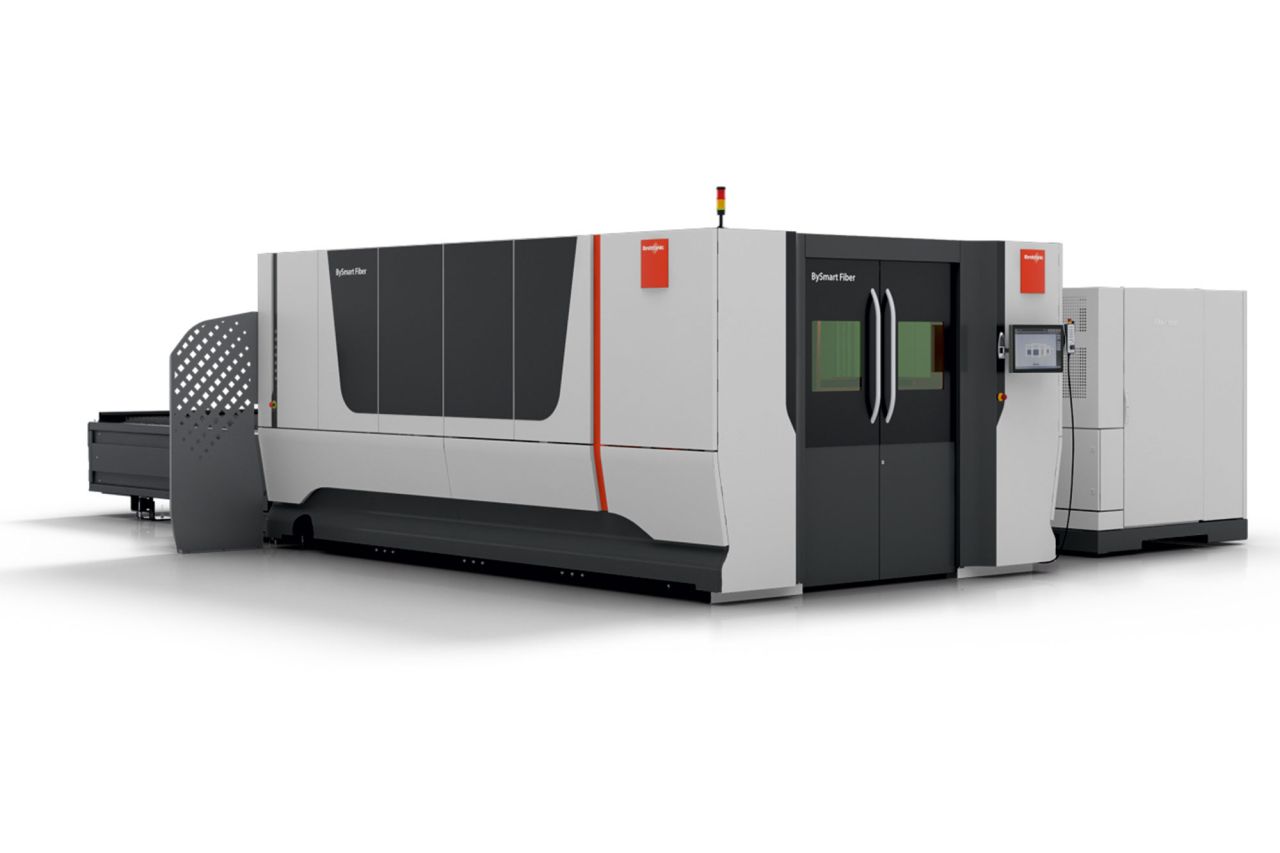 Bridging Performance
with lower investment costs
The BySmart Fiber laser cutting machine focuses on the core competency of a Fiber laser -- laser-cutting parts in the most simple, quickest, and cost-effective manner possible. The machine platform for the BySmart Fiber not only facilitates speed, it delivers outstanding cutting results with a few simple operating steps.
Now available with 12kW fiber power and ByTrans Extended material loading and unloading automation

Optional ByTrans Extended compact material handling system yields greater profits through higher machine utilization, process efficiency, expanded operations and reduced labor costs. ByTrans Extended supports entry into lightly-manned parts production.
BySmart Fiber benefits:
Bridging performance with affordability.
Assembled in Hoffman Estates, IL.
High efficiency laser source and fiber optic beam delivery for lower operating costs.
Outstanding cutting performance for high parts output and excellent cutting quality with thin to medium sheet metal thicknesses.
BeamShaper option for cutting thick steel plate with oxygen.
Consistent cutting results across a full range of materials and thicknesses.
BySoft CAM software ensures seamless integration into user's process chain.
Available in 3015 (3000x1500mm) and 4020 (4000x2000mm) formats and a range of Fiber laser power from 3kW to 12kW.
Compatible with all Bystronic automation solutions.
Adopting new technology best practices can differentiate your business. To learn more about the range of cutting, bending, automation, and software solutions offered by Bystronic Canada, or to visit our Toronto Experience Center, please complete the below form.
To subscribe to our monthly Focus Series e-newsletter -