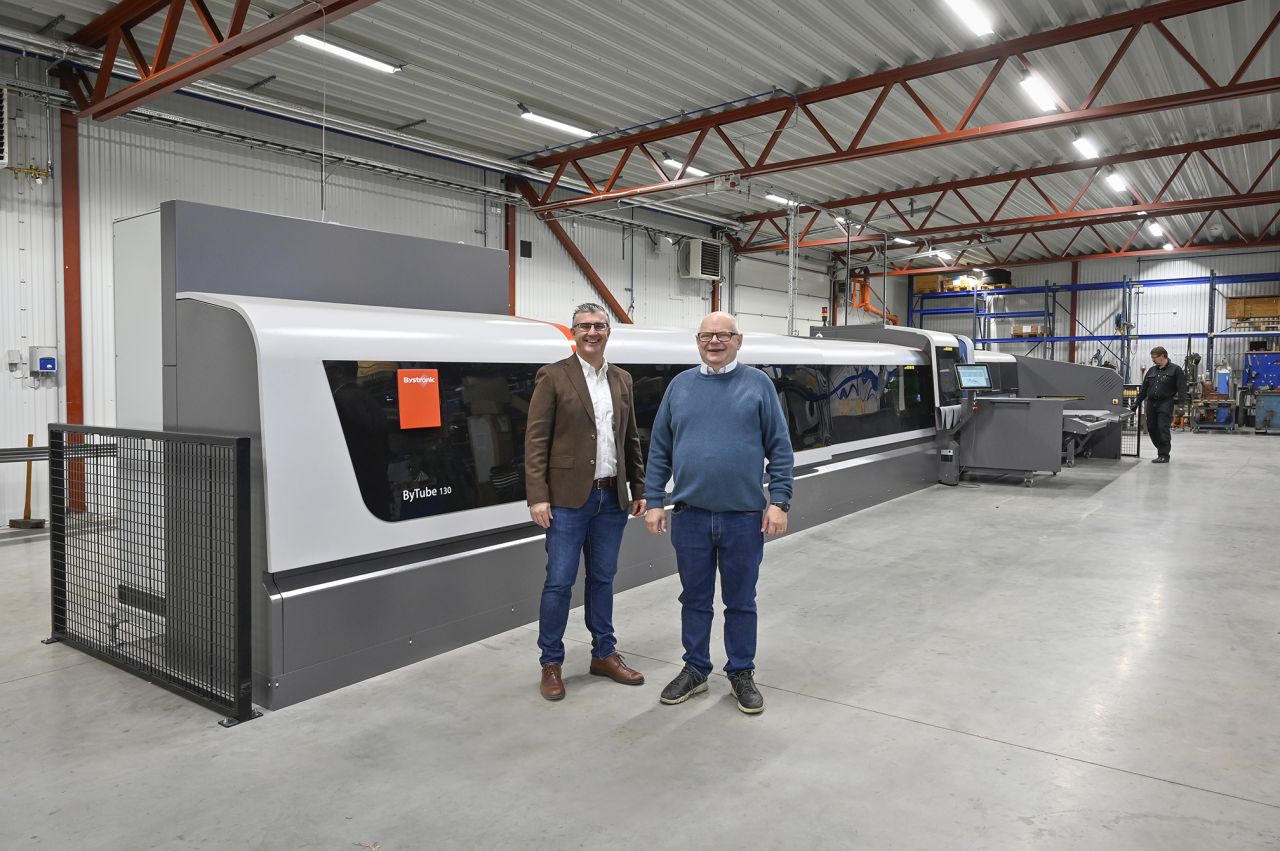 First in Scandinavia with a unique tube laser.
"It helps to open up new design solutions in the production of our products" says CEO Ingemar Andréasson.
A brand new pipe laser has been installed at Bjärnums Stålprodukter. It changes the way the company looks at the production of pallet and roll containers, which are some of its specialist areas.
Approximately 60 percent of the company's production is rolling containers for various purposes. The country's regions are frequent buyers of trolleys for pharmaceuticals as well as washing trolleys and the like.
"Many customers come to us with their special needs, and we have constant development work together with them. Stackable containers, that save space when not in use, are a variant of customisation, and the distribution industry likes to have their logos cut out or etched into the trolleys. the post office's courier trolleys must be lockable, so there are countless variants of these. We are also currently working on various development projects for large business chains" says Ingemar Andréasson.
A happy seller and buyer!
Bjärnums Stålprodukter is a company with a long history. They opened their doors in the 60's, since then until today thousands of customers have been enrolled in the customer register which is now increasing with 1-2 new customers every week.
"It is the first in Scandinavia to be installed" says Bystronics representative Jannis Kolimenos.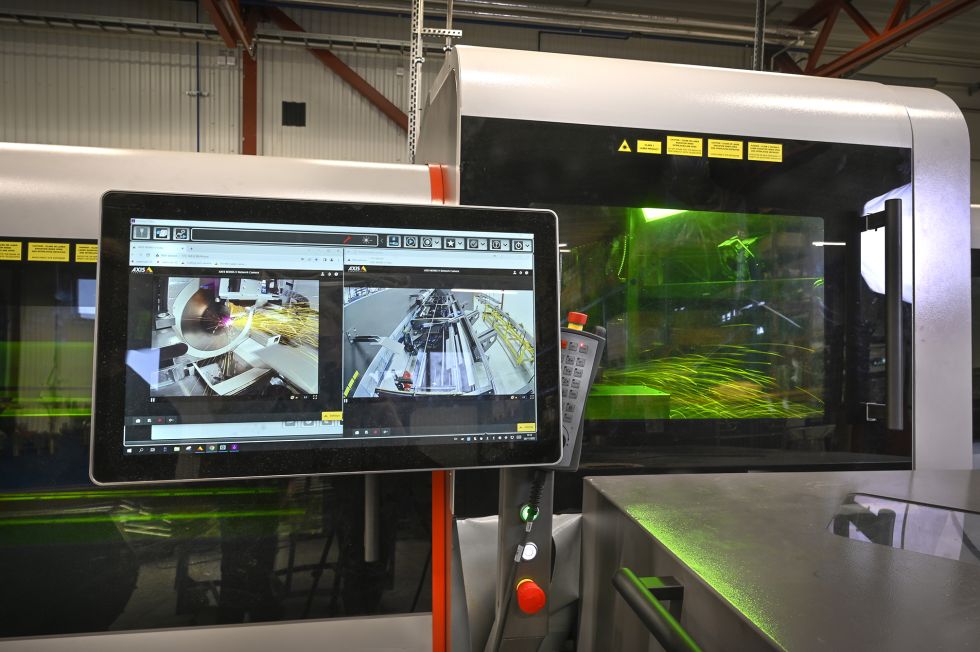 The new tube laser is a Bystronic By Tube 130 that cuts round or rectangular tubes between 10-130 mm. It is loaded with tubes at the rear and takes care of itself if larger volumes are to be cut, and can also be loaded at the front when producing a few pieces. No settings need to be changed by the operator when a new product is to be cut, which means it is very fast and flexible. Being able to engrave logos or serial numbers even on very small round tubes also opens up possibilities.
Most powerful in southern Sweden.
"Our long collaboration with Bystronic made the choice of tube laser easy" Ingemar notes.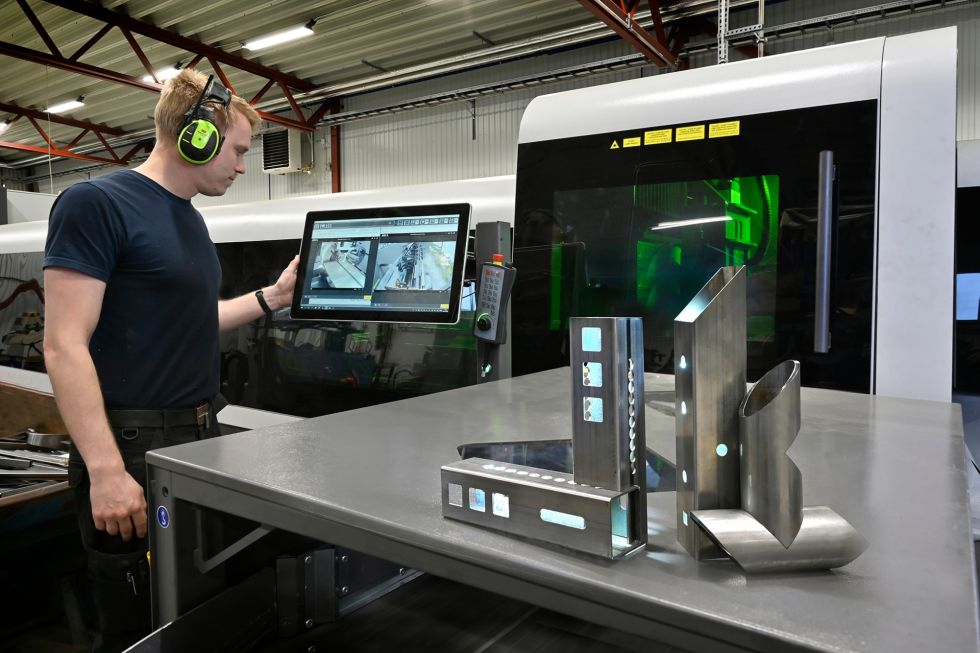 Another new investment made in Bjärnum during the autumn is the most powerful fibre laser in southern Sweden, also from Bystronic. A giant of 15000W. The company didn't lack laser power right before, because right next door is a 10000W fibre laser.
"It was installed last year, and with our now combined power of 25000W we feel strengthened for the future. It is mainly the speed and accuracy of the cut parts that makes us choose such powerful lasers" says Ingemar.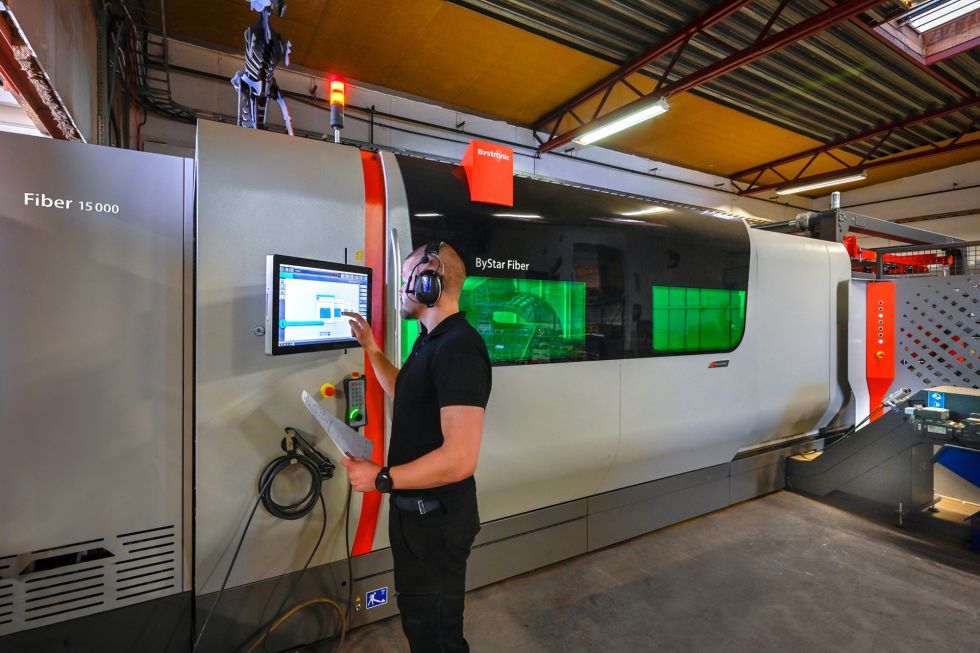 Extreme competence.
60% of the turnover consists of trolleys of various models, the remaining production is very diverse and depends on customer orders. Production on the subcontracting side ranges from a few pieces to larger series, and the flexibility provided by two fast and powerful fibre lasers means that there are never any bottlenecks in production. Jonathan Kilponen and Ludvig Steggo are laser operators and praise
The newcomers, and certainly the latest 15000W planar laser is interesting to see in action.
The spindle arm runs on magnetic rails which gives very smooth movements and it is self-cleaning on slag and metal debris, and when it cuts coarser material it scans with a kerf scanner and any slag is cut away from the part, plus it is very fast they both note.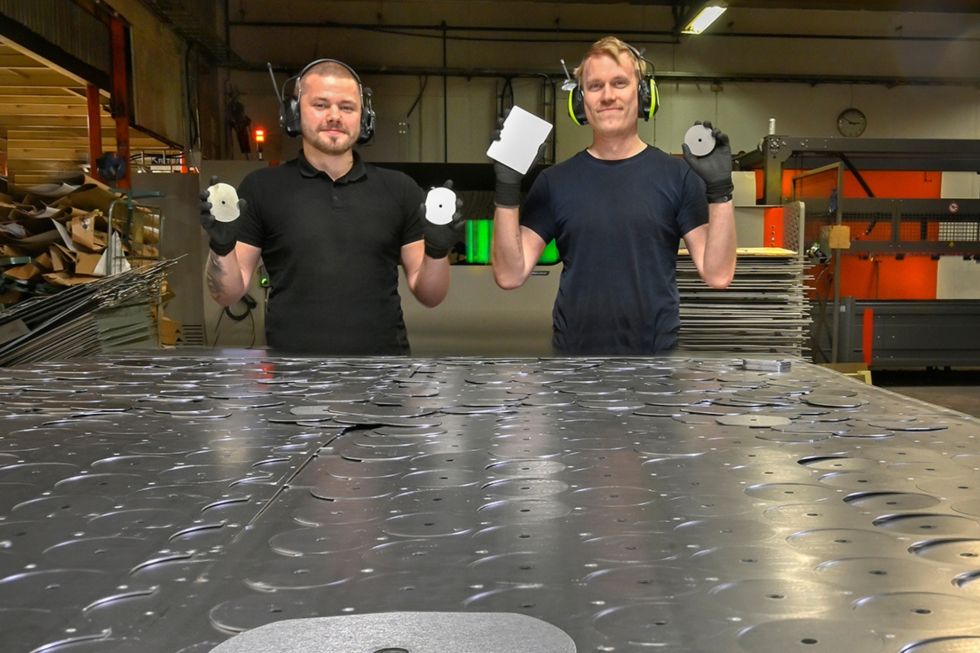 Company facts
Bjärnums Stålprodukter AB today has approximately 35 employees and is owned by Ingemar Andréasson and has a turnover of approximately SEK 40 million