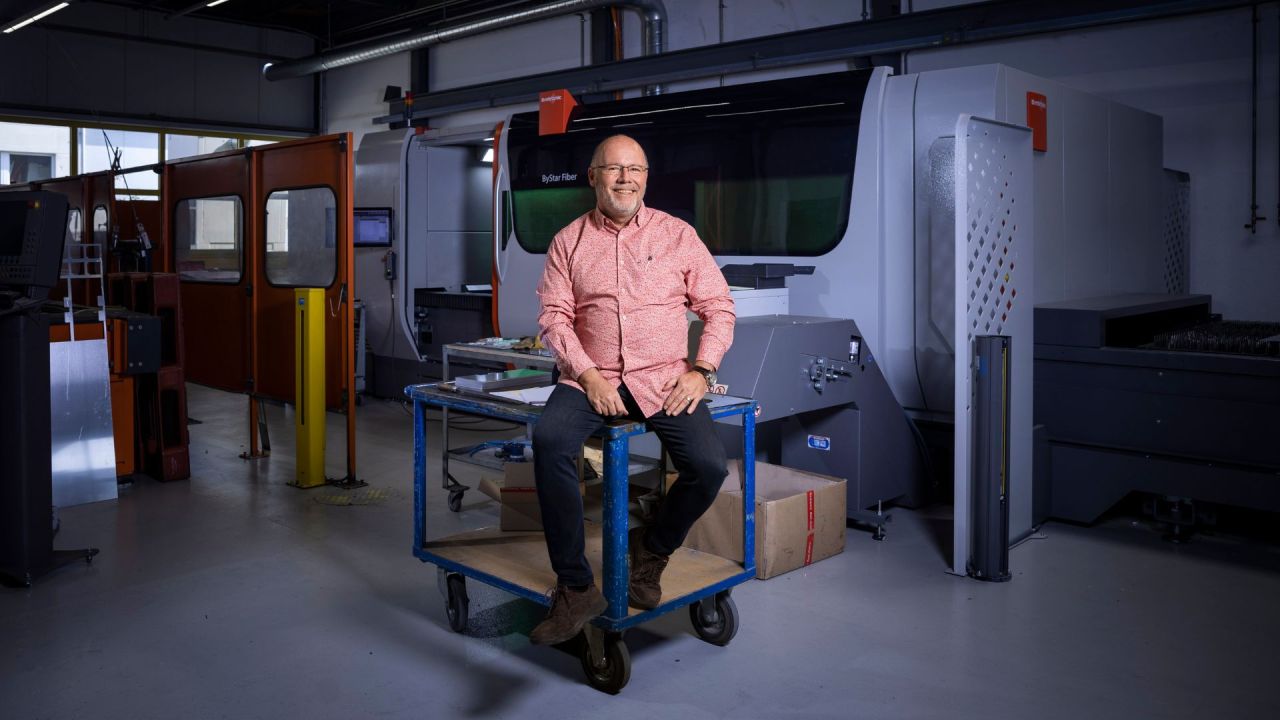 A crazy trio: Craftsmanship, high-tech, and 20,000 watts
From 6,000 to 20,000 watts: Thanks to this quantum leap in laser cutting, the Herren Frères company intends to become even more attractive to customers in the high-tech segment. Innovation has a long tradition in this family-owned enterprise in the French-speaking part of Switzerland. The company is once again playing a pioneering role.
A little crazy
We are touring the shop floor of Herren Frères in the town of Yverdon-les-Bains, where Switzerland's very first 20 kilowatt fiber laser cutting system has been undergoing operational testing since this January. The facade of the factory in the Les Uttins industrial district is inconspicuous. There is nothing to indicate that it conceals one of the fastest laser cutting machines in the world. Alexandre Herren, co-owner of the long-established Swiss SME and head of the "Industrial Sheet Metal Processing" business unit, welcomes us in casual clothes. But no matter how relaxed the Managing Director comes across, talking to him makes it clear that when it gets down to business, Alexandre Herren sets a very high bar.
Alexandre Herren describes himself as a "crackpot" – and he may well be right. Maybe you have to be a little crazy to pursue your fortune as a sheet metal processing entrepreneur in, of all places, a high-wage country like Switzerland. But during a tour of the shop floor, it quickly becomes clear what drives Alexandre Herren – enthusiasm for technology and a wide range of materials.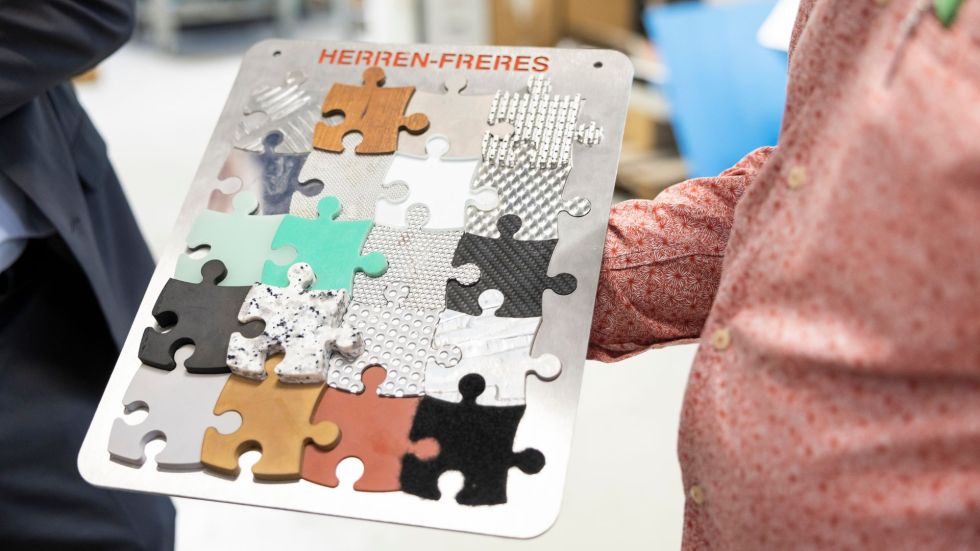 More than metal
A company that wants to fulfill the needs of a broad range of demanding customers requires on the appropriate tools and systems. Here the systems from Bystronic play a key role: In 1992, Herren Frères – as one of the first customers in the French-speaking part of Switzerland – purchased a Bystronic laser cutting system, with an output of 2500 watts and the capability of cutting both sheet metal and tubes.
For the company that had previously mainly produced parts made of steel, stainless steel, aluminum, and copper, laser technology opened up "the entire world of materials and shapes", as Alexandre Herren puts it.
Since 1995, a waterjet cutting machine from Bystronic has been making it possible to process even more materials, both soft and hard. In 2011, the company invested in a Bystronic laser cutting system with an output of 6000 watts.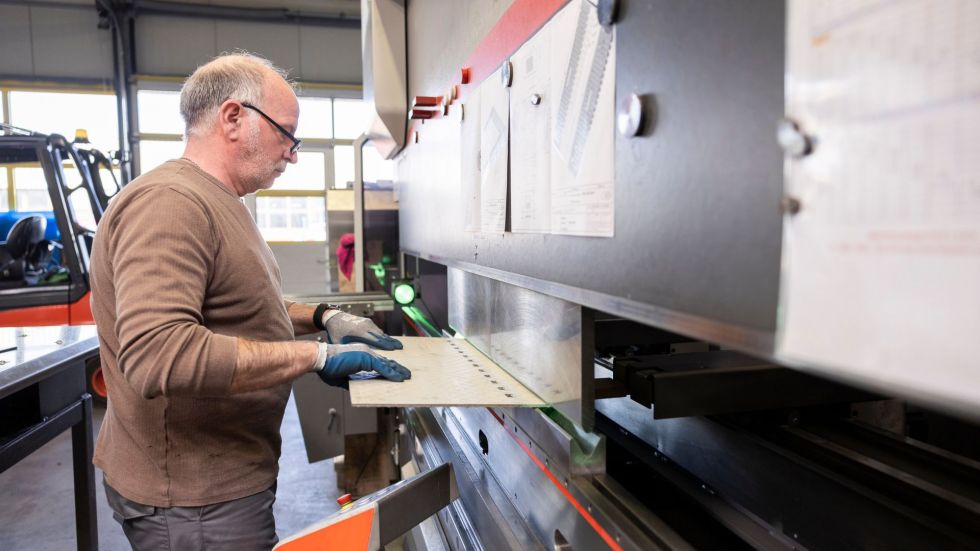 Craftsmanship plus high-tech
Alexandre Herren attaches great importance to the craftsmanship and expertise of his staff, but also to meticulous maintenance and the sensible utilization of the machines. Thus he was a little sad when the CO₂ laser cutting system he had purchased in 1992 was finally retired. It was still working flawlessly after 30 years. Nevertheless, he decided to replace the system. Herren Frères intends to remain at least one step ahead of the competition, and Bystronic has the technology it takes. Alexandre Herren expects the cutting head of the ByStar Fiber 20000, which focuses LED light to generate the highest power, to increase productivity by a factor of five. The system can handle sheets measuring up to 1.5 by 3 meters, and its two cutting tables move in parallel. Thanks to Bystronic's ByTrans Extended, the production process can also be automated. The parts are automatically removed and stacked, since the 20 kilowatt system runs at such a speed that a human operator could simply not keep up.
"This machine will transform our lives."
Alexandre Herren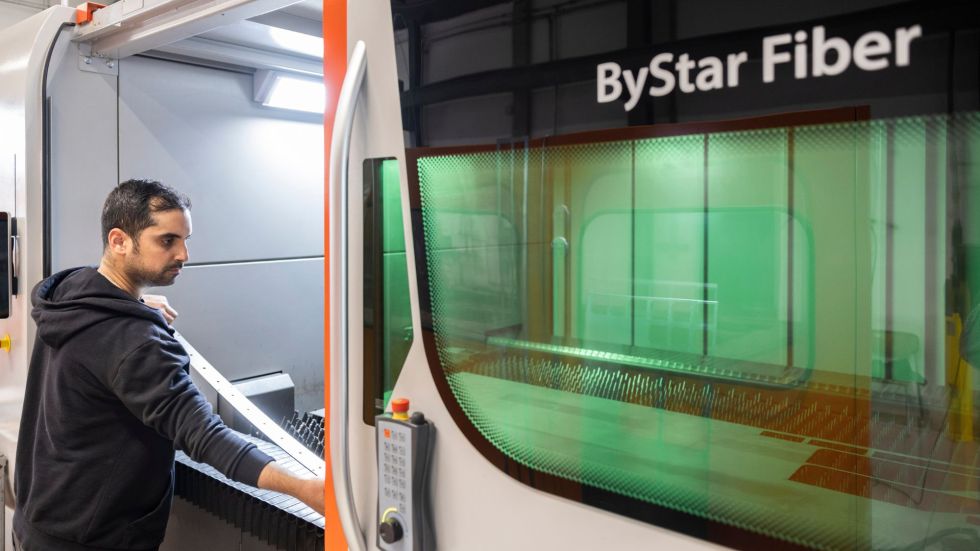 Automation as an opportunity for Switzerland
For Herren Frères, the ByStar Fiber heralds a new chapter in the company's development. Previously unattainable cutting speeds and high material thicknesses: For Herren Frères, this means, for example, being able to cut tiny holes with a diameter of five millimeters in a 40-millimeter-thick aluminum sheet in a single pass. This has the promise of reducing production costs while simultaneously opening up the ability to produce even more complex parts.
Thanks to the higher degree of automation, the production hours in the factory are to be increased from today's nine to at least eleven hours, and a part of the manufacturing process will be shifted to the evening or night. Alexandre Herren vigorously disagrees with the notion that this will result in job cuts. In his view, automation is not a job killer; on the contrary, it maintains the competitiveness of Swiss high-quality industry and frees up manpower for other tasks.
"If you have a clear vision, you immediately appear less crazy."
Alexandre Herren