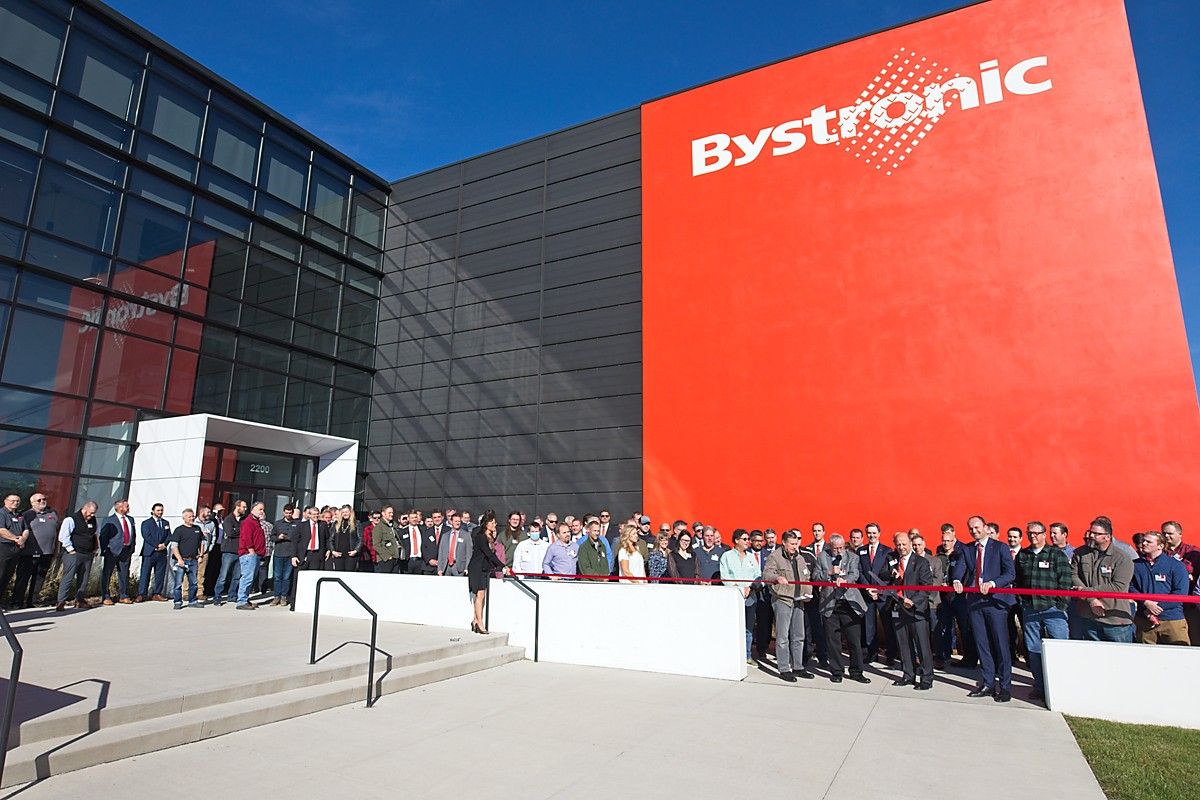 Bystronic USA: New building dedication
Bystronic's subsidiary in the U.S. recently celebrated the opening of its new headquarters for the Americas region featuring a highly modern production plant and Experience Center. Robert St. Aubin, President Americas Region at Bystronic, and Christoph Rüttimann, Chief Technology Officer, together with William McLeod, Mayor of Hoffman Estates, dedicated the new building.
Alphorns and Oktoberfest
Over 300 guests invited from throughout North America made their way to Hoffman Estates, Illinois, at the end of October. There, they were welcomed with traditional Swiss alphorn music. Bystronic employees explained numerous products to visitors in the state-of-the-art Experience Center. Besides tours of the new building, over 15,000 square meters in size, the ribbon cutting ceremony was a particular highlight.
On behalf of the Bystronic Laser AG, CTO Christoph Rüttimann honored the new facility with a special Swiss gift: a traditional Swiss alphorn.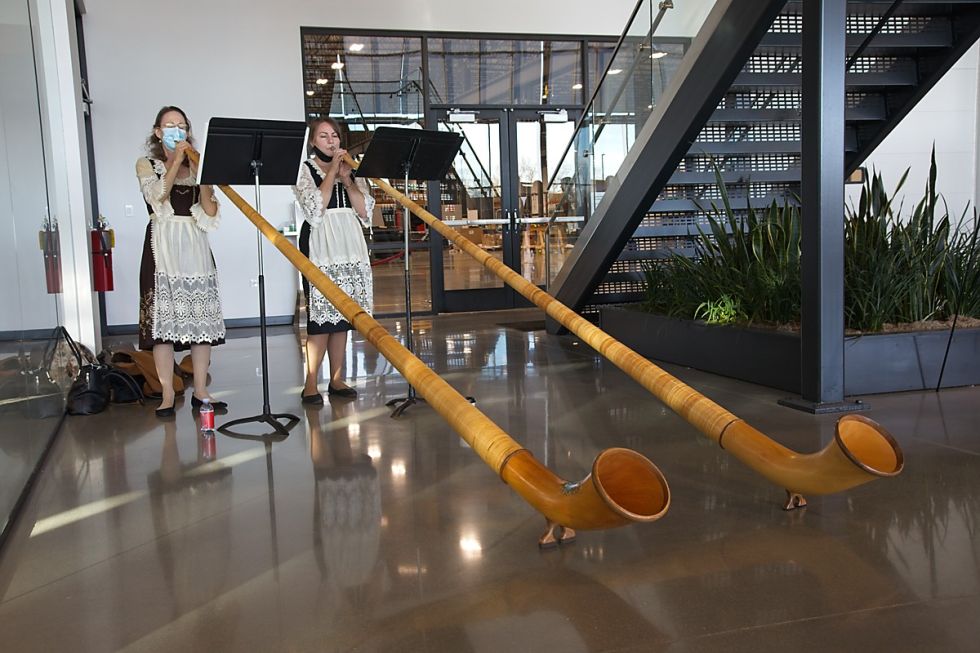 We are delighted to open our new headquarters in Hoffman Estates, close to our American customers and partners.
Christoph Rüttimann, CTO Bystronic
In his address, he made reference to Bystronic's significance as an innovative enterprise:
«Bystronic is a world leader company in sheet and tube metal processing technology. The vast majority of product and services innovations from Bystronic are co-created with customers, suppliers, startups, and other partners. Our goal for the future is to produce more of our sustainable technologies here and continue to help our customers to be at the forefront or world based competition,» Christoph Rüttimann, Chief Technology Officer at Bystronic, elaborated.
Assembly in USA
«We are excited to strengthen our presence in the United States and call Hoffman Estates for our new headquarters for the Americas,» said Robert St. Aubin, President Americas Region at the Bystronic Group, to the guests.
«Locating our Manufacturing Center here will allow us to assemble machines in the US and reduce the need to import them from Europe, significantly cutting delivery and shipping costs, which is an important advantage, given the current global supply chain constraints," he said. "This new headquarters and manufacturing facility is expected to accommodate the Company's projected year over year employee growth target of approximately 20 percent for vital operations, manufacturing, administration and support, and project management.»
William McLeod, Mayor of Hoffman Estates, announced, «Hoffman Estates is proud to be the home of Bystronic, a company on the cutting-edge of sheet metal manufacturing, fulfillment, and customer service. Their technologically innovative, full-spectrum operation provides significant leverage to our community and region in the area of manufacturing.»
Bystronic's future here in Hoffman Estates is an exciting one.
William McLeod, Mayor of Hoffman Estates
Robert St. Aubin made a champagne toast to the opening of the new building. The celebrations were rounded off with a lunch inspired by Oktoberfest.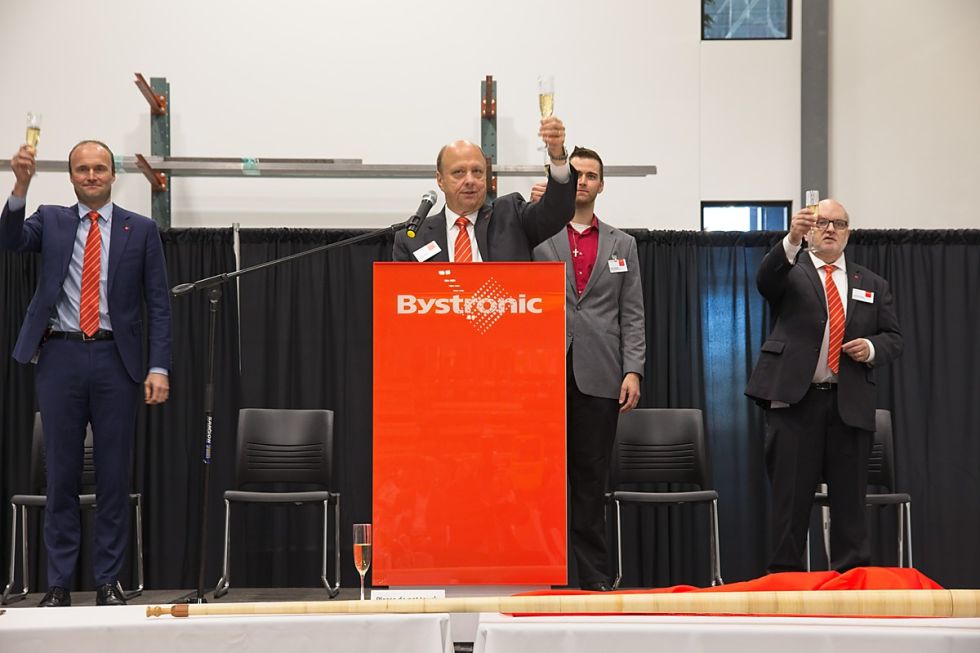 Family Day
The Family Day on the following day was just as exciting. Bystronic employees as well as families and friends were invited to take part in the opening celebrations. This included an Oktoberfest lunch buffet, carnival costumes, and games for children of all ages. While the «big kids» enjoyed their food and lively conversation, young children ran around on the playground.