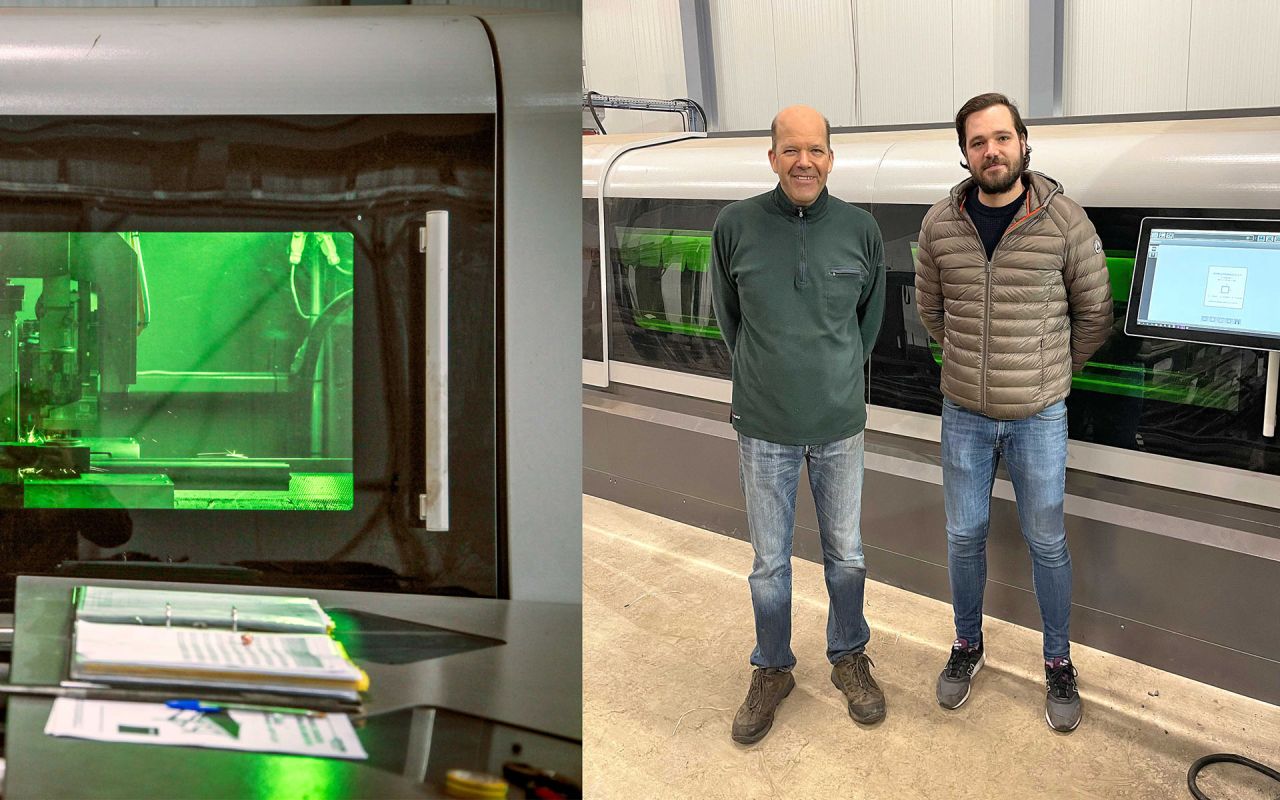 Tube and sheet metal worker with vision
The Ardennes are a mountain biker's paradise and, at the same time, a sheet metal processing stronghold. Metal processing has a long history there. At the French family enterprise Badré, the fourth generation is now embracing the digital future while simultaneously conquering the third dimension: with the ByTube 130. This machine is ensuring full order books.
120 years tradition
The village of Les Hautes-Rivières in northern France is known for two things: its spectacular mountain bike trails in the surrounding hills and its traditional iron industry. For more than 120 years, iron has been processed in this idyllic rural setting close to the Belgian border. But the industry is changing. Digitalization is gaining ground and disrupting business models – and this is also the case at the metal processing company Badré.
Digitization will change our operations in all areas
Théo Badré is tasked with leading the long-established company into the digital future. It was for this purpose that his father, Stéphane Badré, brought him on board at the beginning of this year. "Digitalization will change all aspects of our business," says the 25-year-old with conviction. Théo Badré has supported the digitization process in several companies. Now he wants to apply this know-how to his family's business.
Broader manufacturing spectrum
A milestone on the path towards the company's digital future is the ByTube 130. A new workshop was set up for the 3D laser cutting system last September. It is also home to the materials warehouse. "The short distances increase our productivity," Théo Badré explains.
A milestone on the way to the digital future is the ByTube 130.
With profile processing, the company is expanding its manufacturing spectrum. Tubular parts will attract new customers, and Théo Badré has set his sights high: In just two years, he wants to quadruple the production volume. For sheet metal cutting, the company relies on a 6-kilowatt BySprint Fiber, which has been increasing productivity in combination with the ByTrans Extended automation solution since 2017.