Mobile Bending Cell
Automated press brake in confined spaces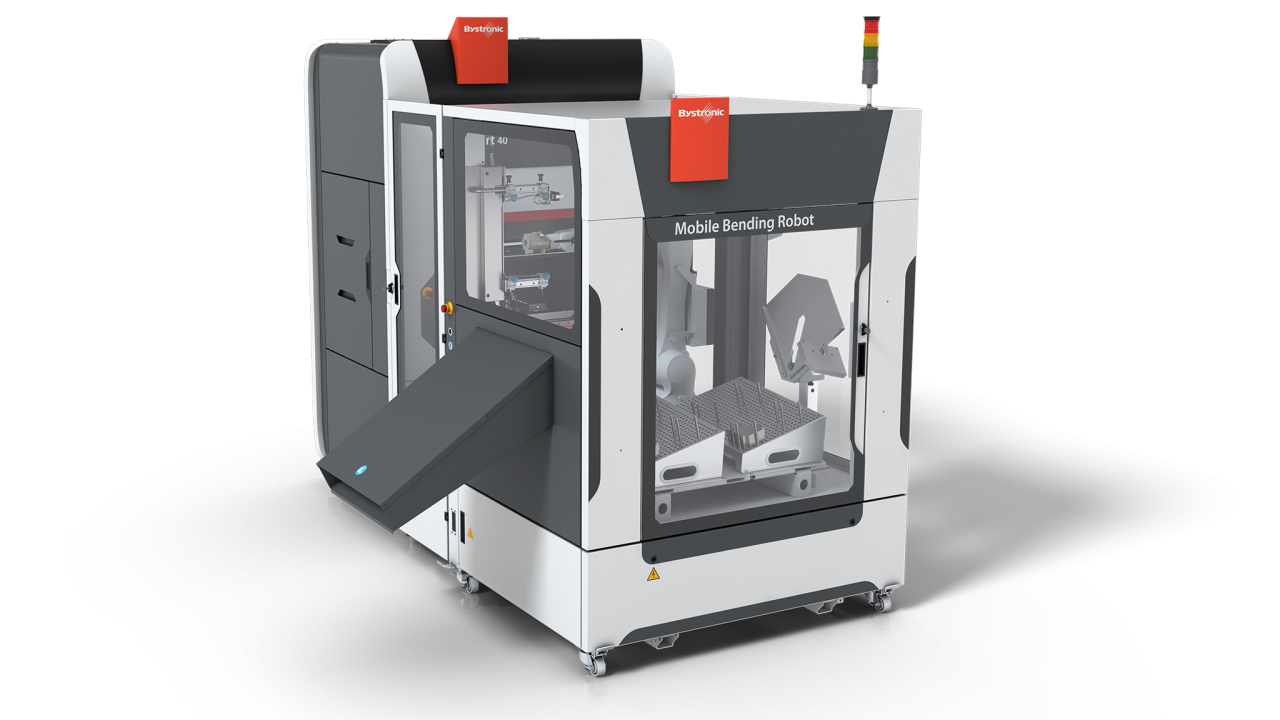 Expanded press brakes
Flexible bending automation in a miniature format
In just a matter of minutes, Bystronic expands the compact ByBend Star 40 and ByBend Star 80 press brakes into a mobile bending cell. Manual or automatic? Both are possible with the Mobile Bending Cell: Bend large series fully automatically and complex small series manually. This allows you to stay flexible and make decisions depending on your needs.
On-demand automation in confined spaces for maximum flexibility!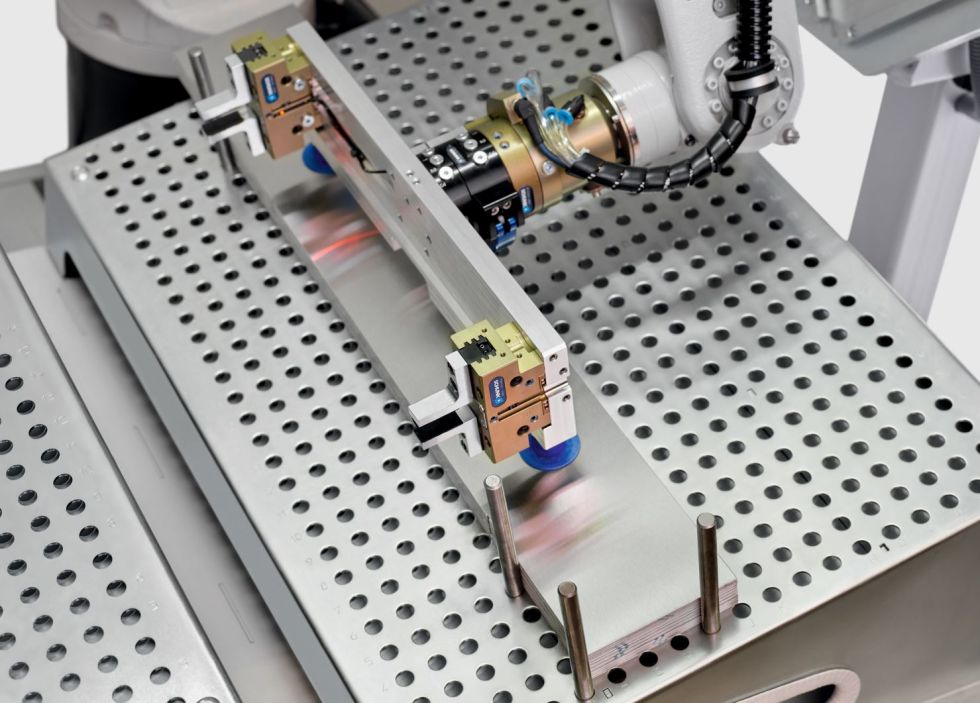 Fast and uncomplicated
Get started – without beating about the bush
The Mobile Bending Cell is operational in next to no time: "Plug and bend" – simply plug in and start bending. The changeover from the manual to the automated press brake takes less than ten minutes.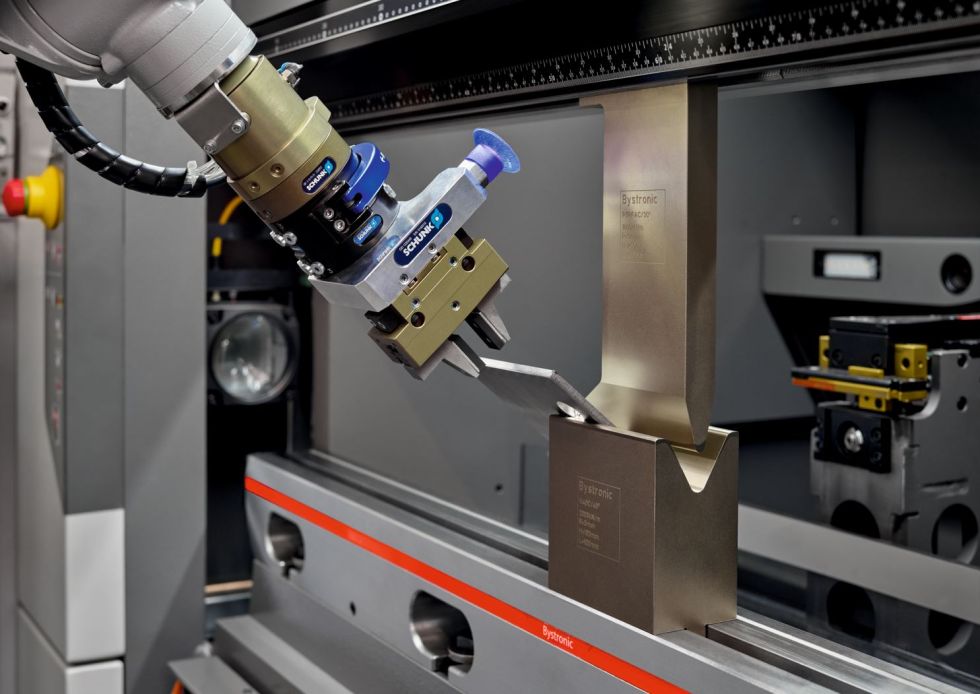 Use every last corner
Automated press brake in confined spaces
The Mobile Bending Cell is the solution for your space problems: It is our most compact bending cell for bending automation and can be moved effortlessly. This allows you to bend in confined spaces – wherever you want.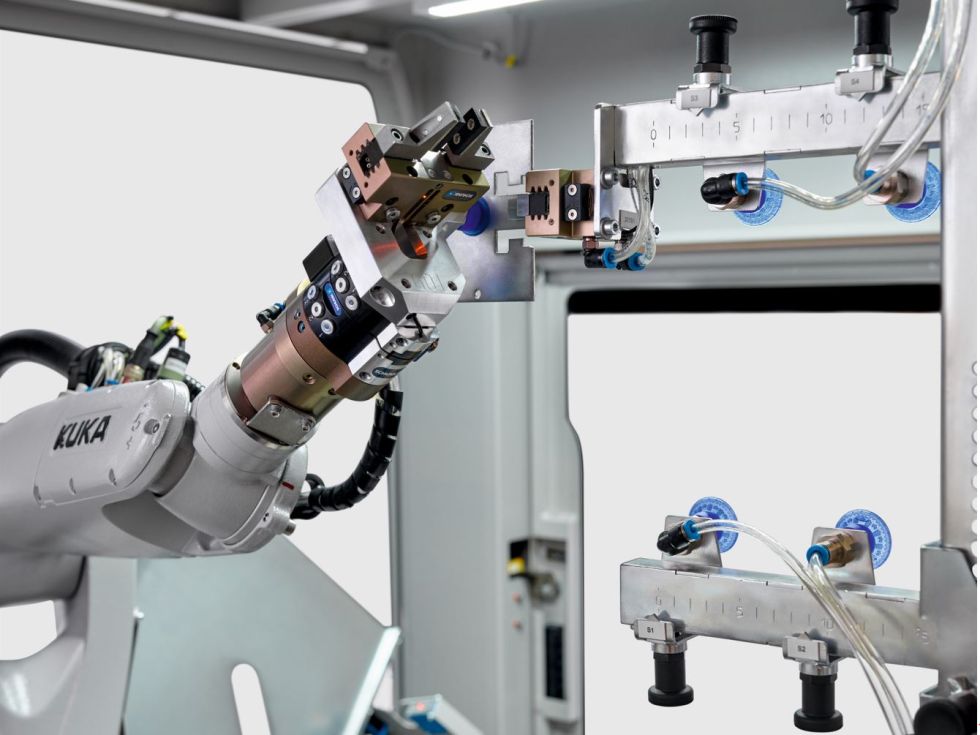 Compact and powerful
Boost your output
The compact chassis enables bending speeds of up to 30 millimeters per second. This allows you to work three times as fast as with a large press brake. In this way, you can produce small and medium-sized parts more conveniently than ever.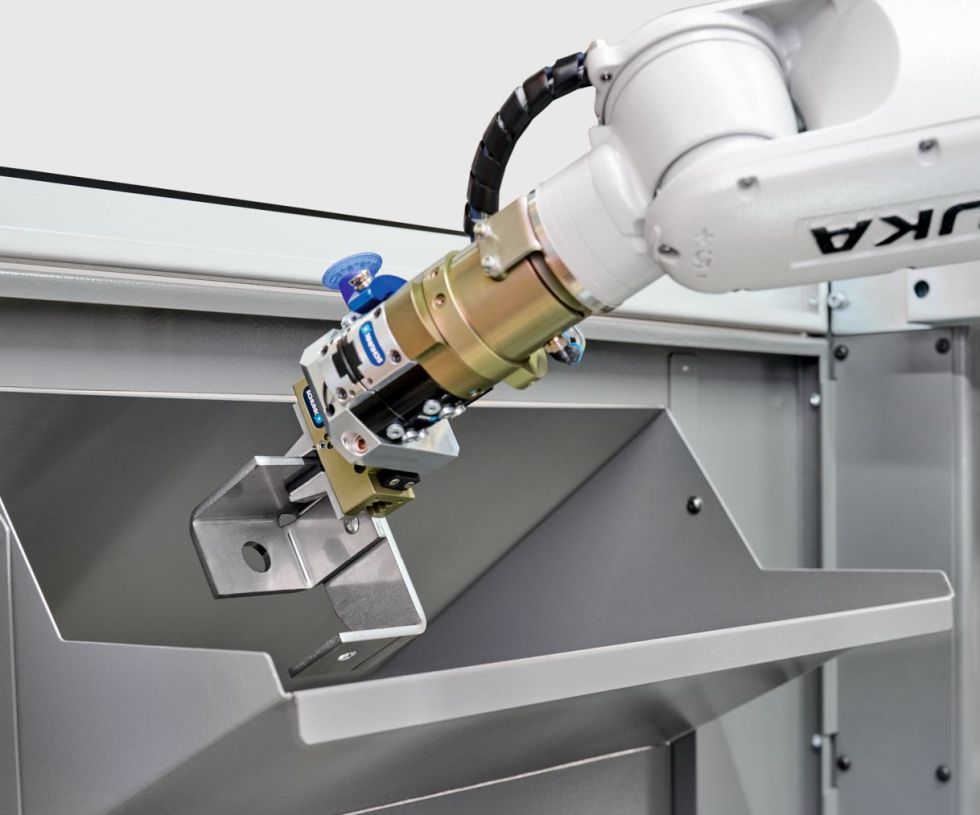 Simple programming
Make yourself comfortable
The BySoft CAM Robot software enables simple programming in combination with the bending software BySoft Cell Control Bend. Whether it's manual or automated – the intuitive operation makes bending convenient on your press brake. 
Programming is also possible offline. Users can create all bending orders offline using the BySoft CAM software.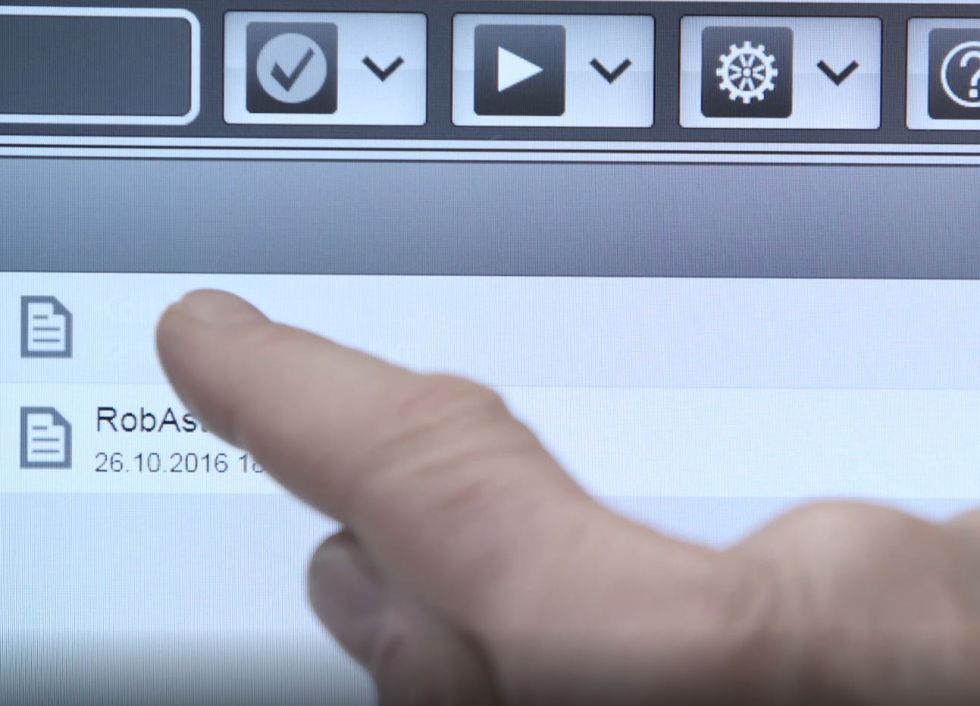 Benefit from maximum flexibility in confined spaces with our Mobile Bending Cell.
Technical specifications
Technical specifications
All information on the Mobile Bending Cell
| | |
| --- | --- |
| | Mobile Bending Cell 40 + 80 |
| Max. load | 22 lbs |
| Max. part size | ca. 11.8 × 23.6 in |
| Max. part weight | ca. 15 lbs |
| Air supply | 5 – 7 bar |
| Weight | 1.1 US tons |
Videos
Videos
Simple retrofitting: The most flexible bending automation
Retrofit your manual ByBend Star 40 and ByBend Star 80 press brakes to automated bending cells in a matter of minutes. This allows you to combine the bending performance of the ByBend Star 40 or 80 with the productivity of the Mobile Bending Robot in confined spaces. Doing so ensures maximum flexibility for changing order situations.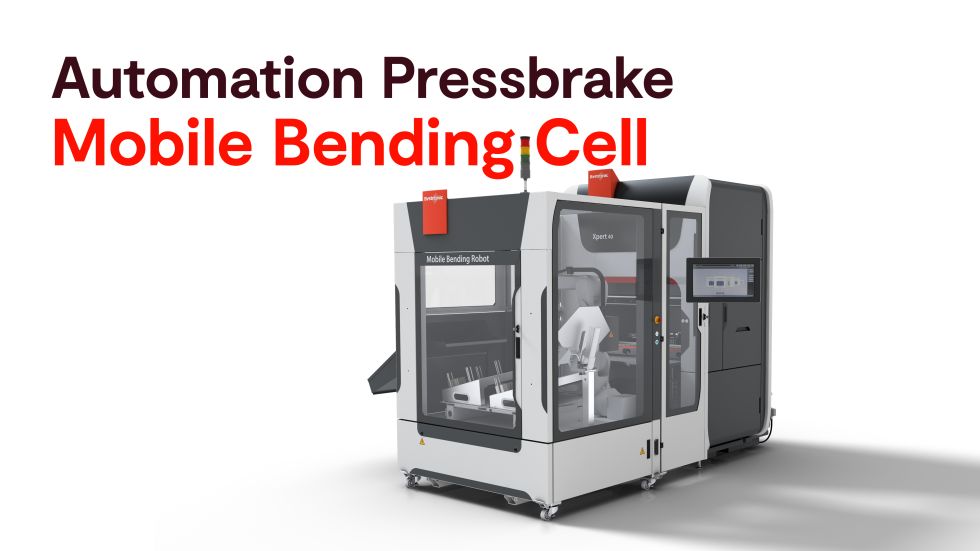 Highlights from the video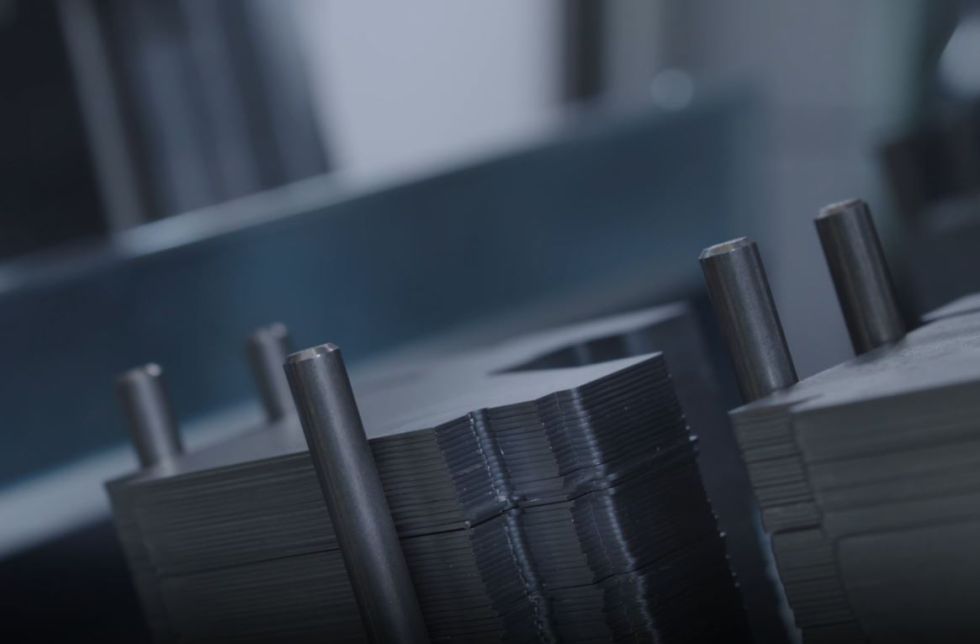 Fast changeovers
The bending cell can be changed over from manual operation to automated production in less than 10 minutes.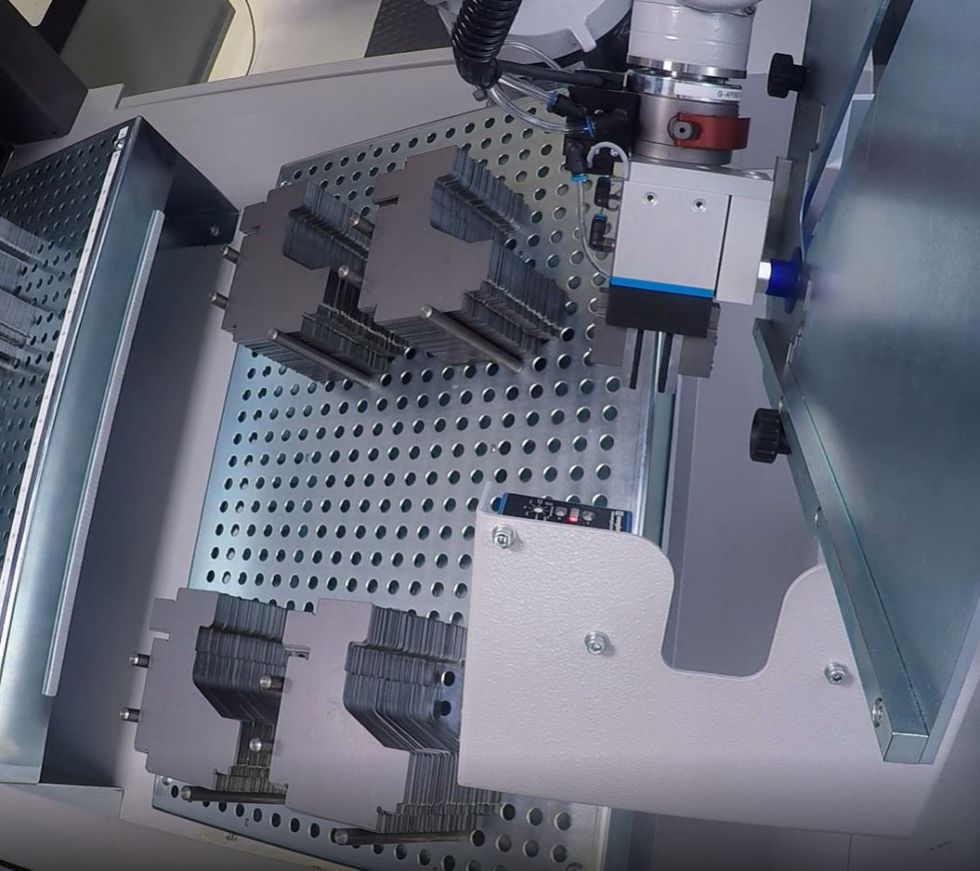 Mobile use
With a footprint of less than 3 square meters, the automated press brake can be used on the move wherever it is needed.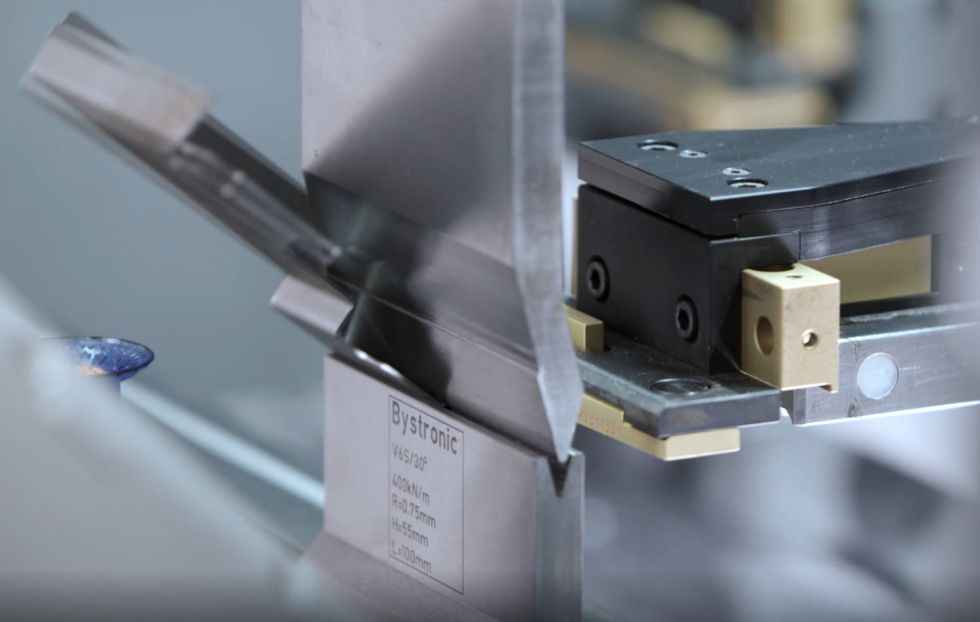 Accurate positioning
A 6-axis robot works inside the Mobile Bending Cell. You can accurately guide the bent parts to the press brake in any position.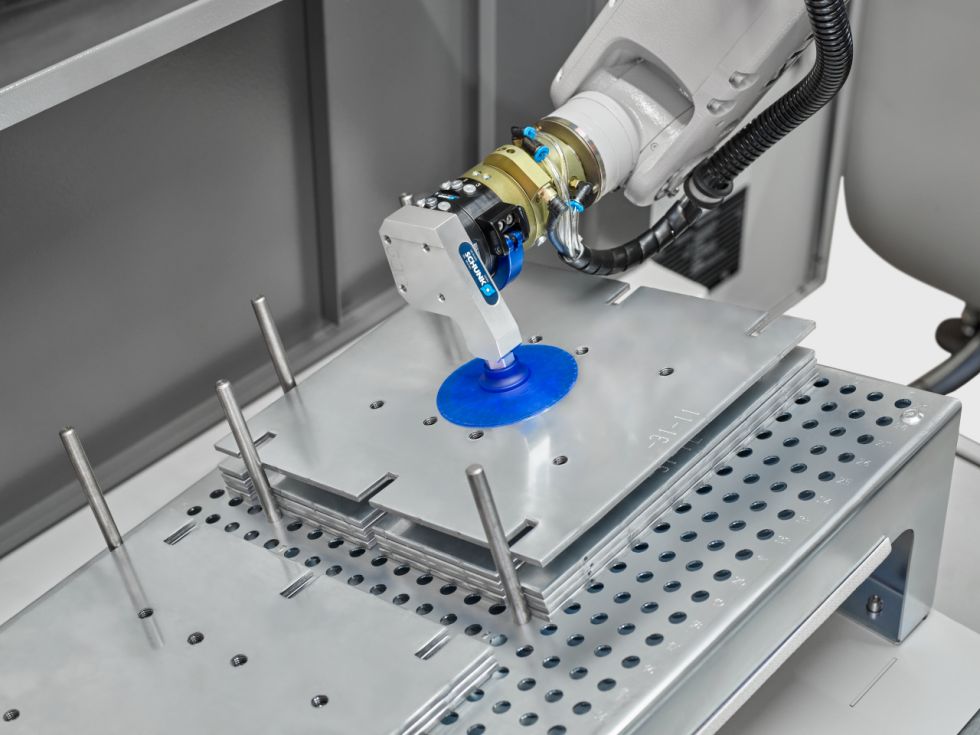 Enough space for changing parts
Users can flexibly adapt the receiving stations for blanks in the Mobile Bending Cell.
Do you have questions about expanding your press brakes to a mobile and automated bending cell? We are happy to advise you!
Service
Bystronic service
Customized to your needs and designed for smooth production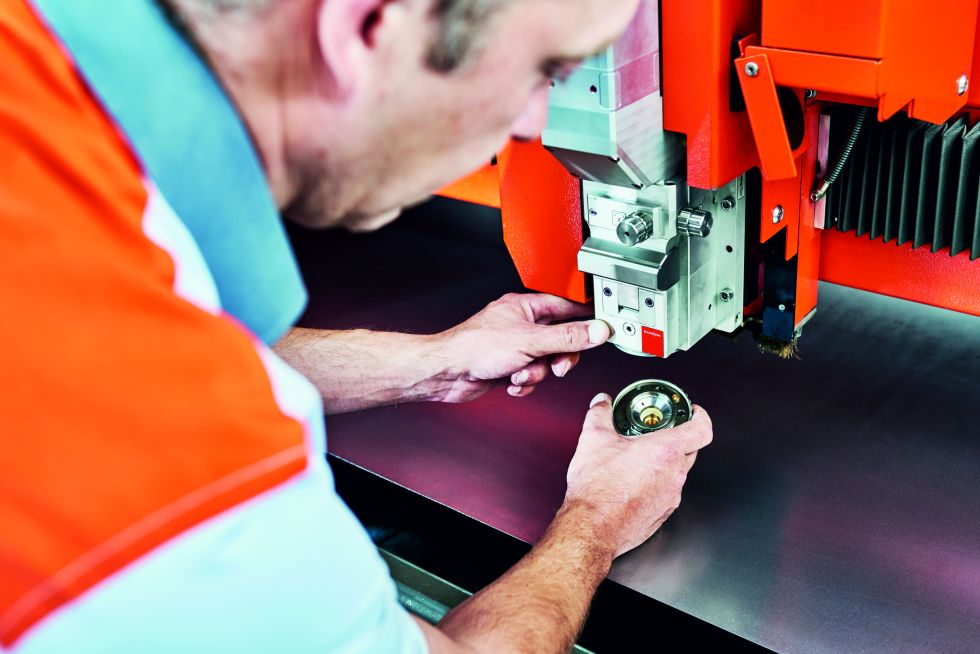 ByCare packages
Our trained service experts ensure efficient production processes and safety for your employees. Depending on the challenge, we offer packages with basic to all-around services.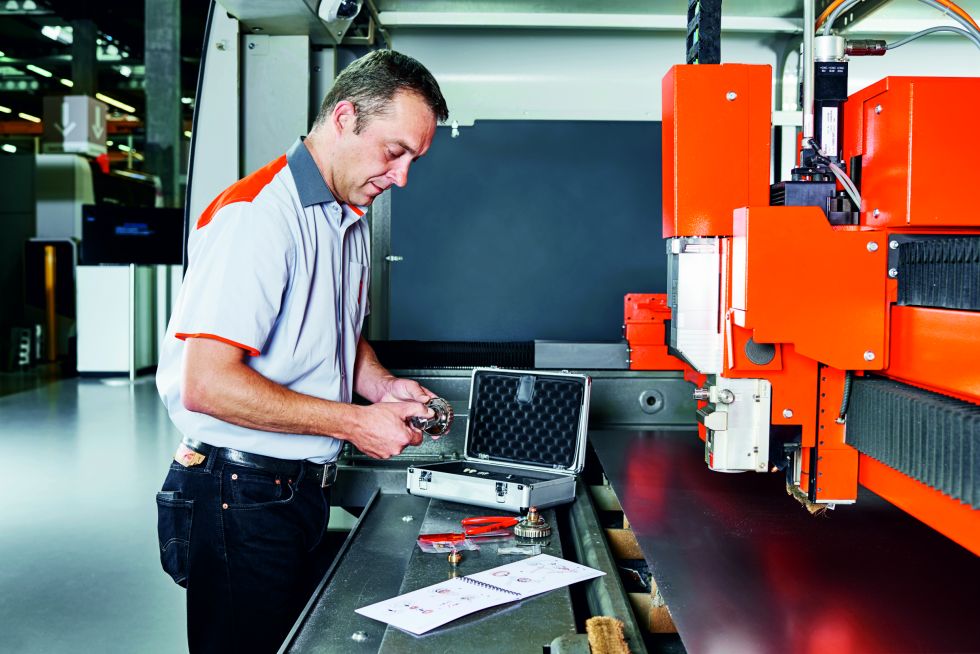 360° Customer Advisor
We analyze your production and determine where your strengths and weaknesses lie. Based on this information, you can optimize processes and decrease downtime.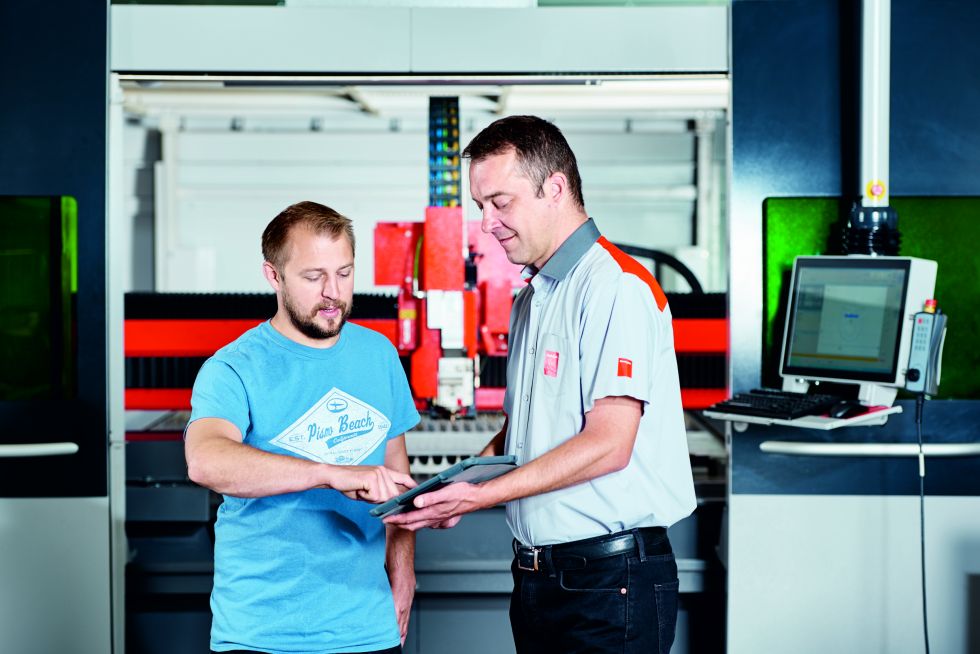 Our services
We maintain and repair your Bystronic systems. Optionally, you can obtain upgrades to retrofit your system or accessories to fine-tune your machines. Upon request, we can also perform a general overhaul.
Our service experts are always there for you – quickly and in person
Software
Software
BySoft Cell Control Bend: Automation for your press brake
The Mobile Bending Cell is connected to the bending software. This facilitates automatic control of all process steps.