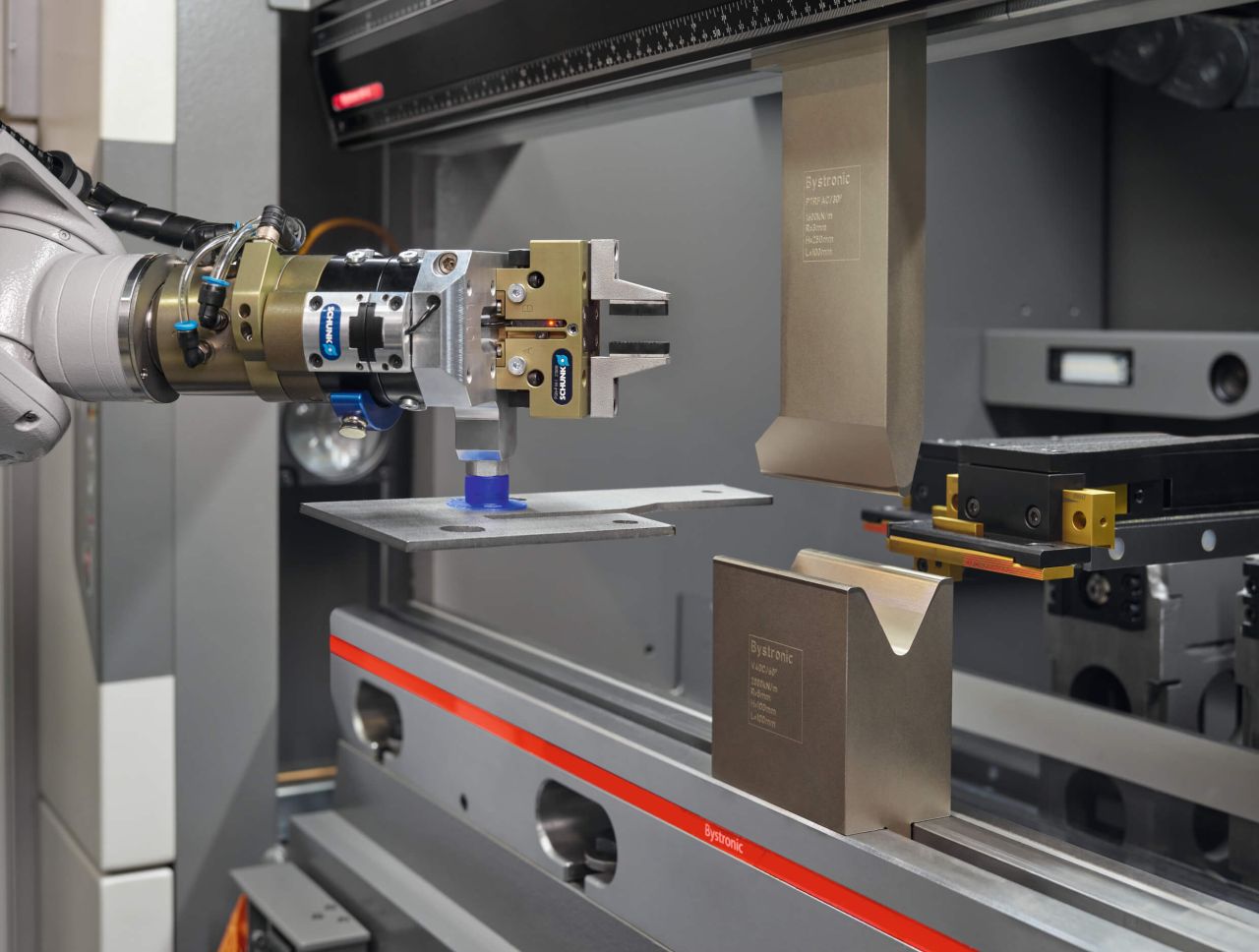 Shaping innovative technologies from the outset
Automation and industrial image processing are two fields of strategic importance for Bystronic. The combination of the two technologies is crucial for the optimization of the manufacturing processes of sheet metal processing companies. With its investment in the startup LIP Automation, Bystronic is positioning itself to play an active role in shaping key technologies of the future.
Bystronic and its partnerships – these are success stories. For many years, Bystronic has been forging partnerships in order to establish itself on the market as a technology leader and end-to-end solution provider. Since 2018, Bystronic has also been expanding its business network by means of venture capital investments. After all, startups exhibit a particularly high level of innovative strength in their specific niche.
"In order to be able to help shape innovative technologies at an early stage, we invest in startups whose know-how is of interest to the continued advancement of solutions for the sheet metal industry," says Christoph Rüttimann, Chief Technology Officer at Bystronic.
From pilot project to showcase
The startup company LIP Automation possesses the innovative drive that Bystronic seeks. The young company headquartered in the Swiss canton of Lucerne combines factory automation and industrial image processing to create innovative solutions. Both of these fields are of vital importance for Bystronic in order to focus its product range even more closely on the requirements of its customers. With the investment in LIP Automation, Bystronic has taken a further step towards this goal.
The decisive factor for this investment is a joint project aimed at accelerating the bending process. Specifically, the goal is to enable a robot equipped with a camera to reliably identify the position of metal sheets with different orientations and seamlessly feed them into the bending process. Bystronic will showcase how this works at Euroblech 2020.
In the medium term, machine vision is to be rolled out to other product groups. For example, for quality assurance or remote maintenance. "In the future, image processing systems will also assist in the early detection of potential breakdowns," says Christoph Rüttimann. This will make it possible to eliminate or at least significantly reduce downtime. In addition, the technology is expected to help accelerate processes in general and make them more stable.
High potential for long-term growth
The collaboration with LIP is to be intensified over the coming years. With LIP at its side, Bystronic will be able to continuously expand its know-how in the field of industrial image processing and drive this technology forward. In return, the startup will benefit from the expertise of a top player in the industry and thus has excellent potential for long-term growth. "As a shareholder, it is in our interest for LIP to grow sustainably," Christoph Rüttimann emphasizes.
In addition to Bystronic, the German company Schunk also invested in LIP Automation. There is already a sound foundation of trust between the two investors: Schunk has been supplying gripping systems to Bystronic for many years. Thanks to the shared collaboration with LIP Automation, the partnership will benefit from additional expertise. In this respect, the new constellation results in a win-win situation for all parties.
Additional investments in startups planned
The financial stake in LIP Automation is already the second of its kind. In 2018, Bystronic invested in the Swiss startup Embotech, which develops solutions that optimize the movements of machines. Additional venture capital investments are to follow over the next few years. "The fact that the investments to date were in Swiss companies is a coincidence," says Christoph Rüttimann. Bystronic is also looking into companies in Germany, the United States, and China, among others. Looking to the future, Christoph Rüttimann says: "We intend to invest in startups once or twice a year."
Candidates for venture capital investments are startups that have already implemented projects together with Bystronic. In particular, these include young companies specializing in machine image processing, artificial intelligence, or machine learning. A further prerequisite for an investment is that the startup company has already launched products on the market. As a general rule, these innovative young companies employ between 10 and 20 people and generate revenues in the region of one to two million. "Such companies are very dynamic and agile," Christoph Rüttimann explains. "They are able to respond very quickly to our requirements." And this, in turn, puts Bystronic in a position to quickly respond to the changing needs of its customers with innovative new solutions.