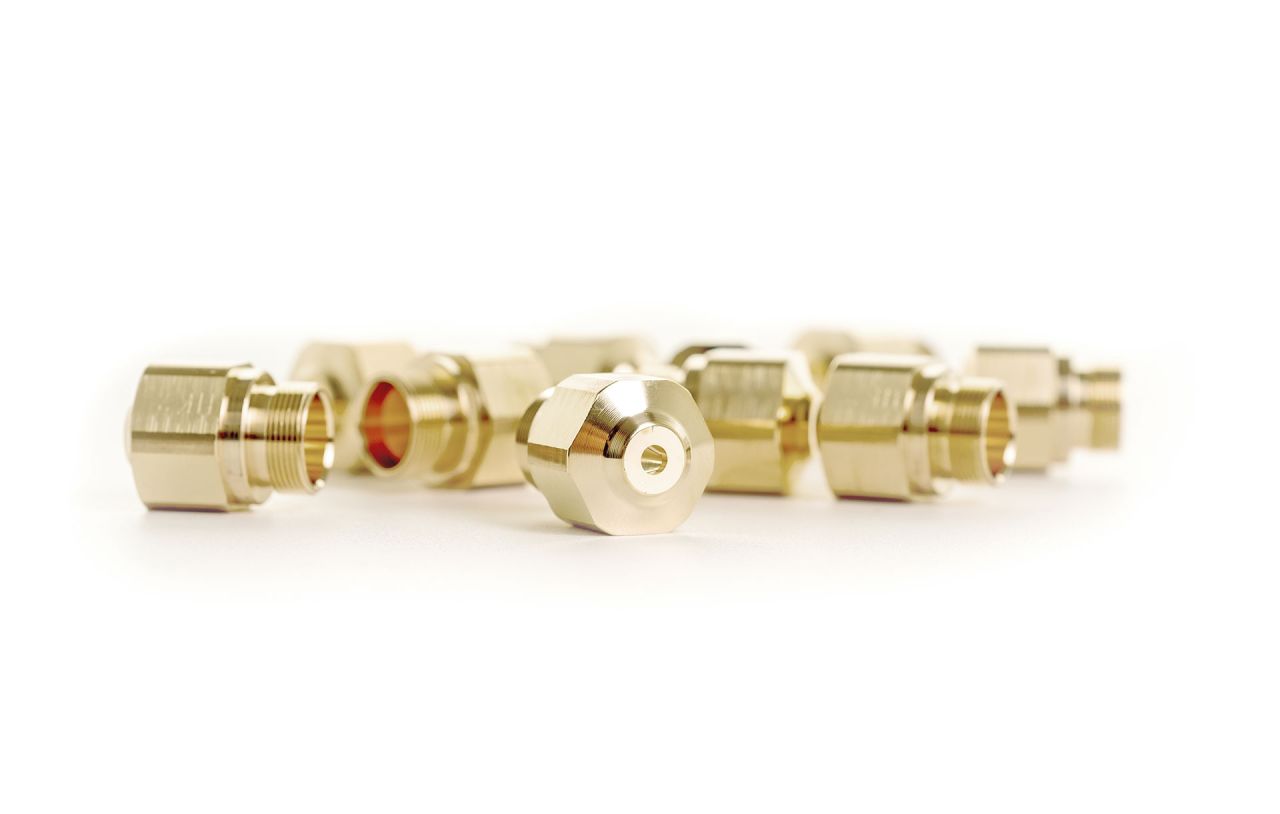 Best choice deal: Longlife nozzles now in the web shop
Cutting with outstanding quality for longer without changing the nozzle. Bystronic developed the new generation of cutting nozzles for precisely these requirements. Now you can discover our longlife nozzles at a 20 percent price discount in the web shop.
Bystronic presents the latest generation of cutting nozzles. The specially developed longlife nozzles distinguish themselves through a longer service life, which Bystronic achieves by using a special alloy for the nozzles. Cutting tests carried out by Bystronic's development engineers have shown that this high-quality alloy reduces the wear on the nozzle, even when cutting with the highest laser output power. In addition, the new longlife nozzles are more resistant against the adhesion of cutting particles and film residues. A decisive advantage when it comes to long-term cutting in high quality with fewer nozzle changes.
In the "HK" version, the new longlife nozzles are available for all of Bystronic's CO2 and fiber laser cutting systems with screw-fitted nozzles. For users, the transition to the new longlife nozzles is simple. All the existing cutting parameters on the laser cutting system can continue to be used with the longlife nozzles.
Best choice deal: Benefit from our special web shop offer until October 31, 2018. Simply log on, select the suitable longlife nozzles, and benefit from the 20-percent discount.
You haven't used our web shop yet? Registration is quick and easy. Here you can order your spare parts and consumables conveniently and at any time in the future.