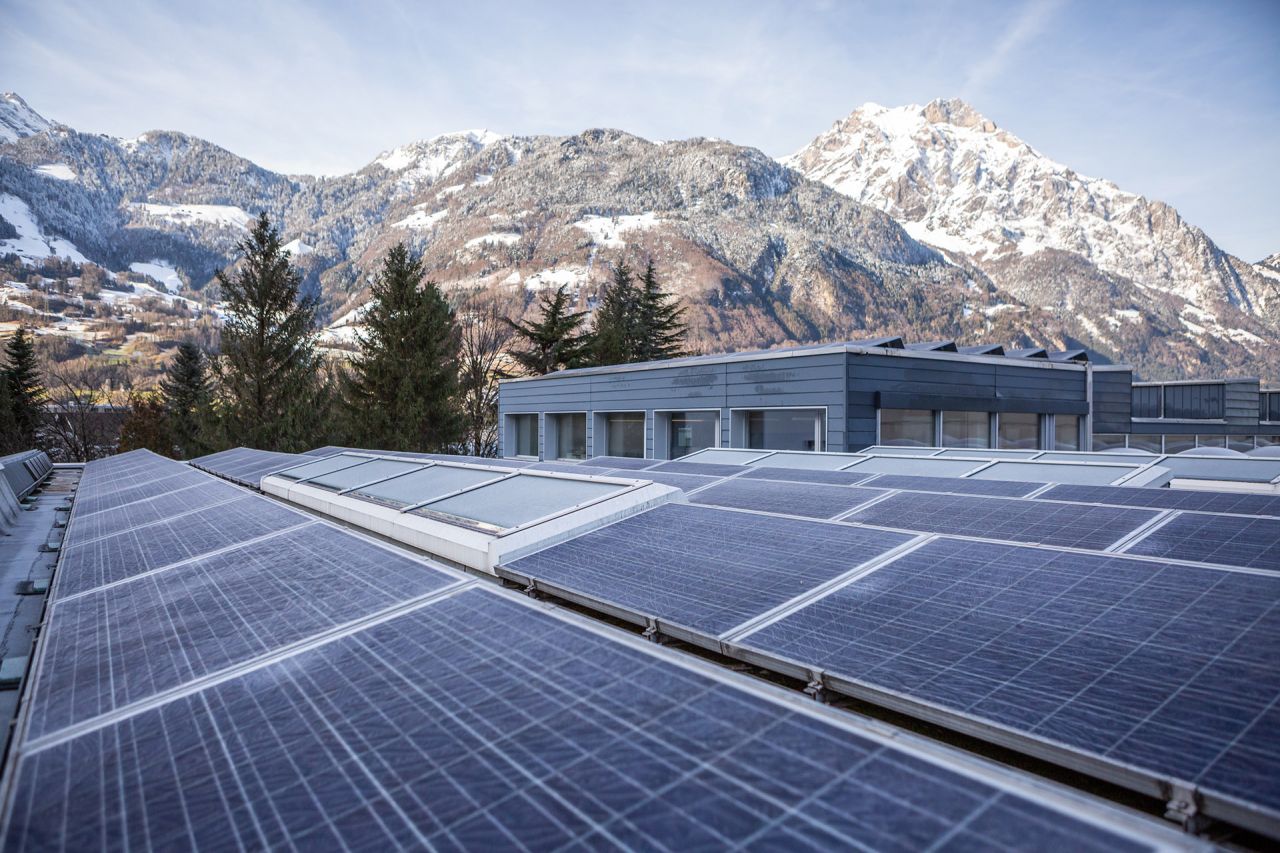 Innovative, self-sufficient, and an exemplary energy footprint
Compressed air management, waste heat recovery, and energy-efficient machines – Brand Metallbau has optimized its energy efficiency and thus reduced its power consumption by half. With the nitrogen generator for laser cutting offers Bystronic a solution for in-house production.
The main power guzzler is compressed air. What applies to most manufacturing companies is also true at Brand Metallbau: "For us, compressed air is by far the most expensive form of energy," says Alex Brand as he leads us through the company's three production halls. Virtually all their machines use compressed air. Seven years ago, when the Managing Director decided to improve the energy footprint of his company, the generation of compressed air was therefore given top priority.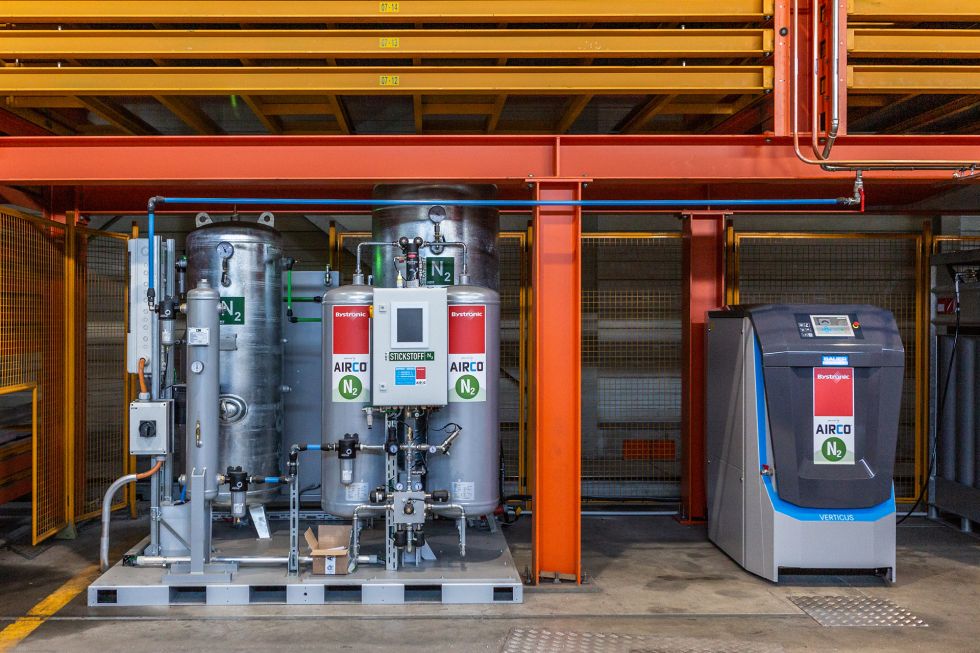 "We used to waste a great deal of energy due to leaks and inefficient compressors," Alex Brand explains. With the system that was installed in 2014, he optimized the compressed air management: Two small compressors replaced three large units. An intelligent buffer system enables the machines to be supplied according to demand. Now, only as much compressed air is generated as is actually needed.
By systematically optimizing its infrastructure, Brand Metallbau has been able to reduce its electricity consumption by half. The numbers speak for themselves: Instead of 250,000 kilowatt hours per year, they now consume only 125,000. Alex Brand proudly shows us the energy data evaluation conducted by his electricity utility. "What we have achieved with our investments is clear to see," he says. Thanks to the new cutting and bending systems, which were installed in 2018, the company was able to increase its energy efficiency by another 30 percent.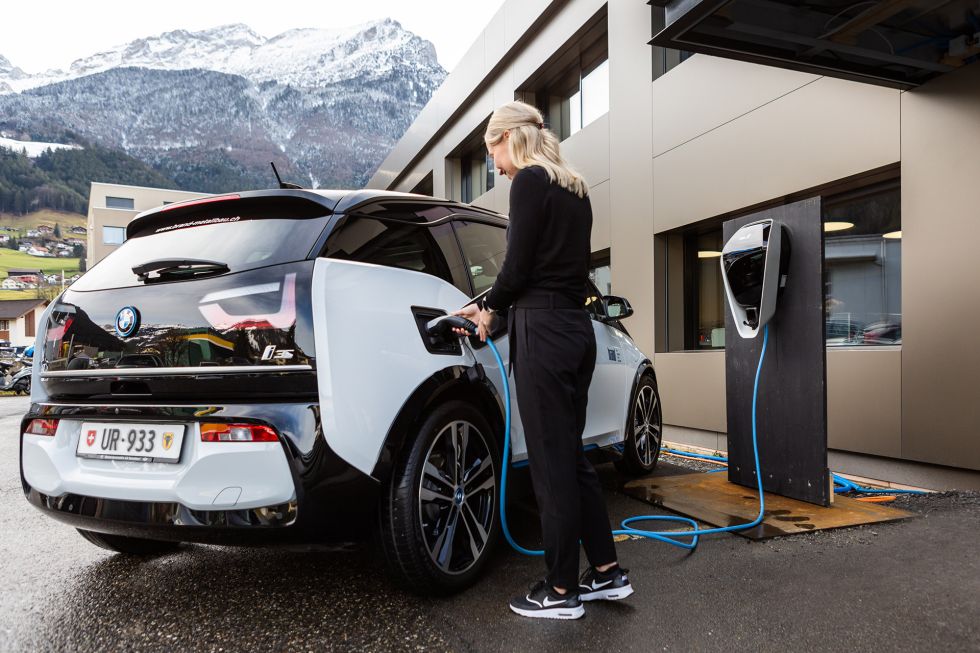 High mountains, high peaks
In Schattdorf there is more sunshine than the name, which translates into "shadow village", suggests. Admittedly, the municipality in the Reuss valley in the Swiss canton of Uri is surrounded by high mountain peaks that cast long shadows in winter. Nevertheless, in summer, the solar cells on the roof of the company building produce up to twelve megawatt hours of electricity per month. The company consumes 85 percent of this energy itself, the rest is fed into the supply grid. Thanks to the photovoltaic system, the actual electricity costs account for only a minor portion of the company's energy costs. According to Alex Brand, the supply grid charges and CO2 taxes make up a much more substantial share of the overall costs.
"For us, the most expensive factor are the load peaks that occur when several machines are running simultaneously. But since we reduced our baseline consumption, the peaks are now also lower," he adds. In order to further reduce the load peaks, the utilization must be distributed more evenly – but that is a challenge, the Managing Director emphasizes. The hustle and bustle of daily business frequently does not permit processes such as cutting, bending, and welding to be carried out sequentially. Nevertheless, Alex Brand tries to channel the energy as economically as possible, for example by charging the company's electric car at its own charging station when the machines are not in use.