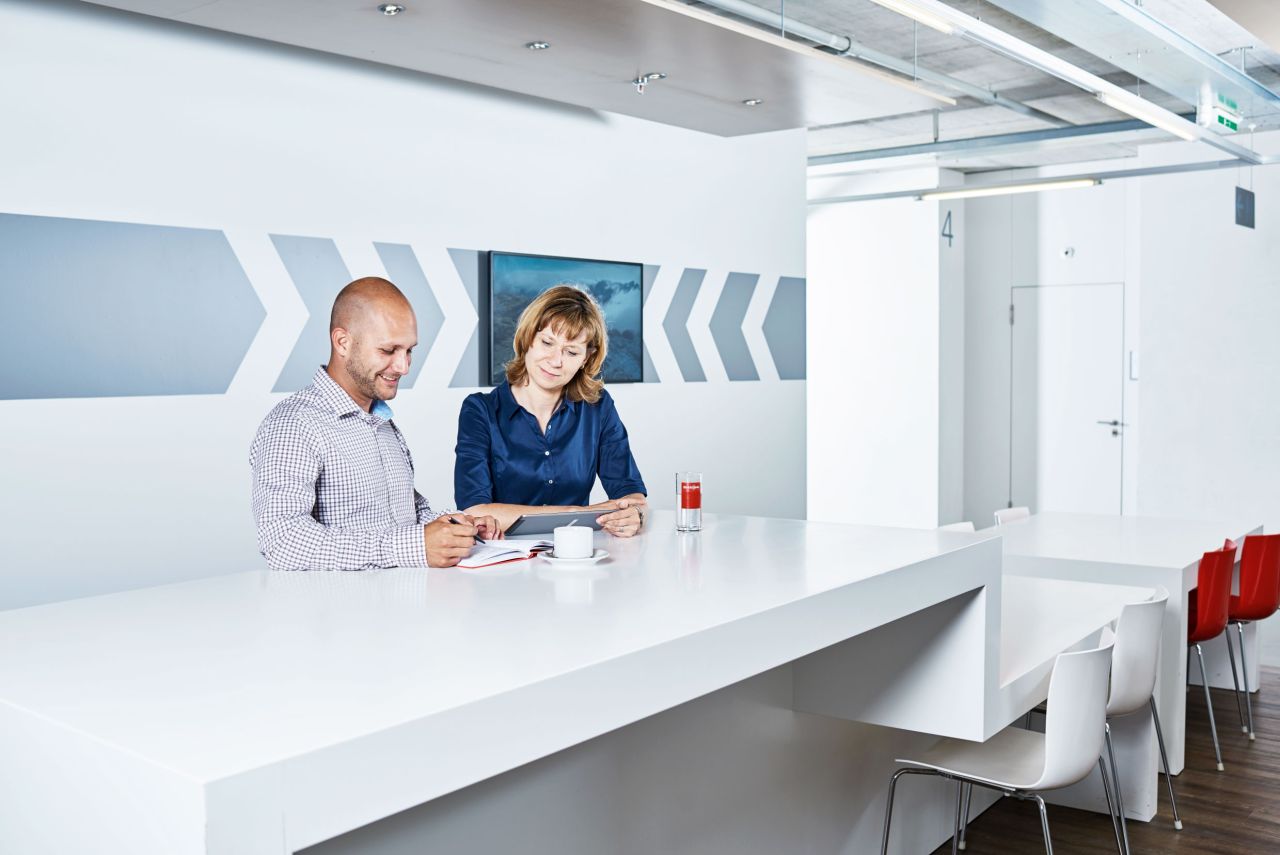 Purchasing
In order to serve its customers in the best possible way, Bystronic builds on trusting cooperation with the best suppliers.
Bystronic is proud to be able to inspire its customers with outstanding and technologically leading-edge products. An essential part of this success are the suppliers, with whom Bystronic collaborates on a continuous basis to improve the products and their cost base.
Procurement philosophy
The commercial success of Bystronic Laser AG depends to a large extent on the performance of its suppliers. Consequently, our procurement department is always on the lookout for new, efficient suppliers who are capable of offering the company high-quality products and services. Bystronic's procurement activities are based on long-term cooperation in a spirit of partnership with excellent growth prospects.
Supplier application
We believe in fair and trusting cooperation with our suppliers. Their commitment to continuous optimization in terms of function, quality, and price ensures our competitiveness in the market and the achievement of our ultimate objective – customer satisfaction.
If you share our values, we look forward to receiving your application.
If we have a demand for any of the products/services you offer, we will be in touch with you.
Cooperation/requirements
To ensure the best and fastest possible realization of our products, we involve our suppliers in projects and development and production processes at an early stage in order to facilitate an intensive exchange of know-how, ideas, and expertise.
We award our contracts exclusively to those suppliers who are best able to meet our requirements. In return, we offer our suppliers exceptional development opportunities and a long-term partnership.
What we expect of our partners
Competitiveness (price, quality, punctuality, and flexibility)
Cost transparency and commitment to reducing costs
Innovative drive and the willingness to pursue continuous product and process optimization
Zero-error principle for all deliveries
Agreement with Bystronic's procurement terms and conditions
Experience and expertise in prototyping
Compliance with Bystronic's quality standards
Commitment to aligning the operational and logistical organization for worldwide deliveries to Bystronic's business locations
Flawless logistics